In 'The Duke of Death and His Maid' or 'Shinigami Bocchan to Kuro Maid' season 2 episode 10 titled 'The Duke, Alice, and the Wizardry School,' Bocchan and Alice are shocked to learn that Sharon is friends with Sade, who ended up cursing her. From the writings, it appears that Sade has the power to read people's minds. Although Nico wants to go back in time to kill her, Bocchan disagrees. with him as he prefers to befriend her instead. Here's everything you need to know about the ending of 'The Duke of Death and His Maid' or 'Shinigami Bocchan to Kuro Maid' season 2 episode 10. SPOILERS AHEAD!
The Duke of Death and His Maid Season 2 Episode 10 Recap
At the mansion, Bocchan and Alice find a note written by Sharon in which she talks about meeting Sade. It seems that the two of them knew each other and even had a friendly relationship. This confuses Bocchan and Alice since Sharon eventually gets cursed by Sade as well. Furthermore, Bocchan is still shocked to notice that Sade appears to have the ability to read people's minds. He along with Alice plans to go to the wizard school as that is their only hope of breaking the curse for now.
Elsewhere, Daleth keeps a close eye on Walter after falling head over heels in love with him since they first met. She is nervous to directly confront him but luckily Viola notices her. She welcomes her to their mansion and helps Daleth get ready before she introduces him to her brother. Unfortunately, the meeting did not go as planned. Later, Bocchan and his friends head to the wizard school, unbeknownst to the fact that Daleth is following them.
The Duke of Death and His Maid Season 2 Episode 10 Ending: How is Bocchan and His Friend's First Day At Wizard School? Does Walter Learn About Nico's Plan?
After arriving at the Wizard school, Bocchan and his friends are greeted by overenthusiastic Nico and his lover Ichi. It turns out that they have been waiting for their arrival and give them a warm welcome. After they have entered the school premises, they are told that Nico is the school headmaster, while Ichi is his assistant. The former promises to teach them all there is to know about magic, wizards, and witches. Bocchan and his friends then change their clothes and wear the school dress.
Once everyone is back, Nico then introduces the new students to their upperclassmen Sarah Sunroad, Millie, Pfeifer, and Evelyn. Although Zain is impressed by all of them, he complains that the headmaster originally promised that there would be a lot of other students. Nico defends himself by pointing out that there are not a lot of people with magical powers, which explains the school's low enrolment rate.
Bocchan and his friends are then introduced to their teacher, Flea, who appears to admire Nico a lot and wants to become like him. Zain is furious since he feels that it is disrespectful for a witch to hold a human being in such a high regard. But Flea argues that such a mentality is a thing of the past. Later, Bocchan and his friends learn that they will be taught the basics in a week's time, and after that, they can stay there according to the degree of expertise they plan to gain.
Meanwhile, Daleth finally arrives at the wizard school's entrance as well and realizes that it has been protected using a very strong spell. She is worried that Walter is probably there to meet other women and is unsure how to approach the situation. After the brief introductions, the students are then given the chance to rest and relax in the hot springs on the school's premises.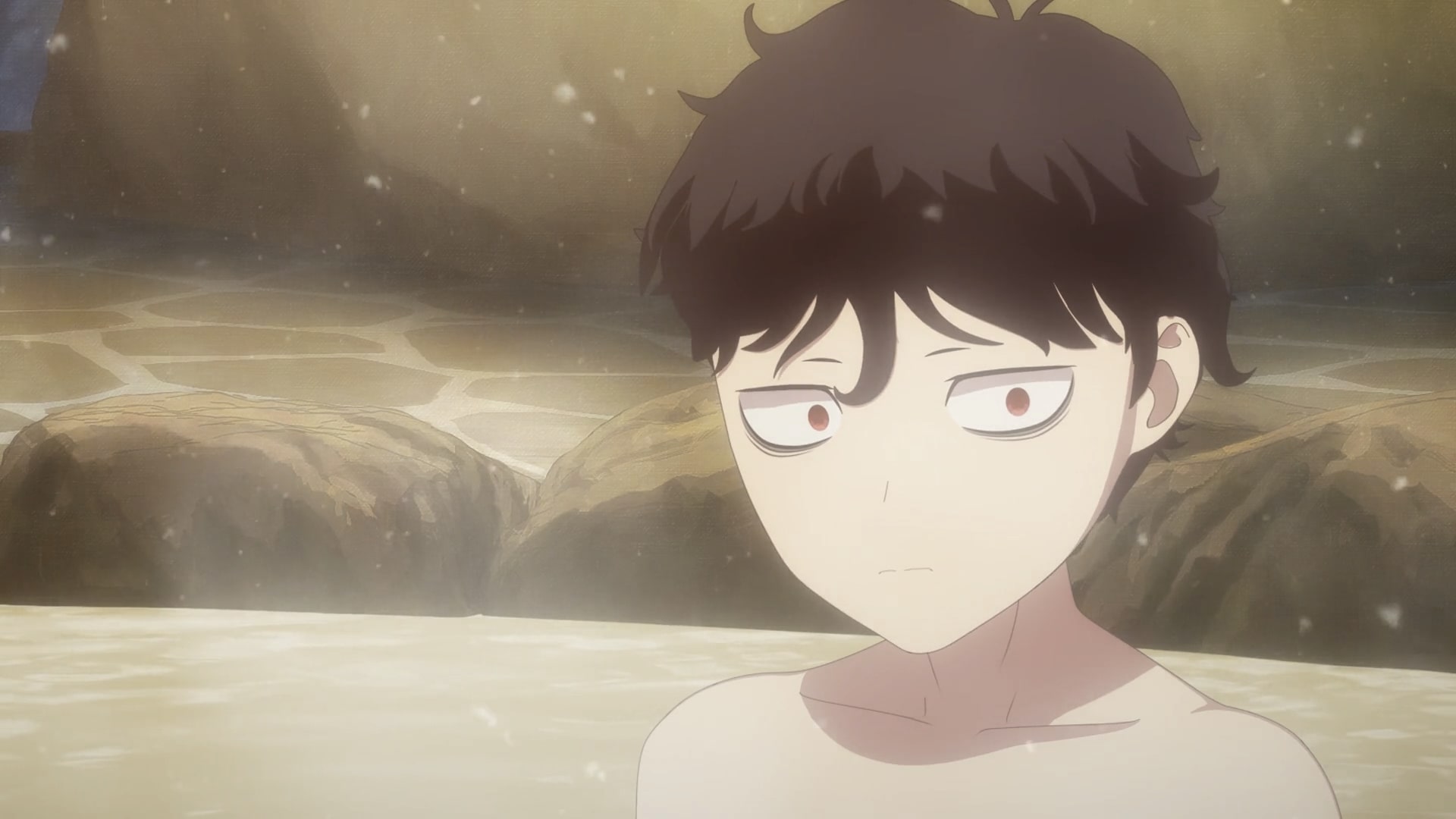 While Zain is caught by Ichi trying to sneak into the girl's bath, Walter and Bocchan get to talk to each other in the meantime. Walter has heard Nico mention the plan to defeat Sade, so he expresses his desire to learn what he actually meant. Bocchan explains that Nico with Zain's magic plans to go to the past with them and kill Sade even before she cursed him. However, Bocchan is not on board with the plan as he does not wish to kill Sade and instead wants to befriend her.
Read More: The Duke of Death and His Maid Season 2 Episode 9 Recap and Ending, Explained