In 'The Duke of Death and His Maid' or 'Shinigami Bocchan to Kuro Maid' season 2 Episode 7 titled 'The Duke, Alice, and the Encounter in the Witches' World,' Alice and Bocchan get sucked into a fantasy book after playing with a string phone that they found in the mansion. Later, Walter decides to visit the witch's world as he wants to unravel the mystery behind his brother's curse. At the same time, Alice and Bocchan also go there as the former wants to learn more about her mother. Here's everything you need to know about the ending of 'The Duke of Death and His Maid' or 'Shinigami Bocchan to Kuro Maid' season 2 episode 7. SPOILERS AHEAD!
The Duke of Death and His Maid Season 2 Episode 7 Recap
Bocchan and Alice find a string telephone in the mansion that they used to play with when they were young. The duo picks it up and starts playing with it. Later that day, they get sucked into the Little Red Riding Hood book. Since it's a dreamworld, Alice entices Bocchan to touch her but the latter refuses. However, she continues to play with his fox body that he has somehow gained in the fantasy world.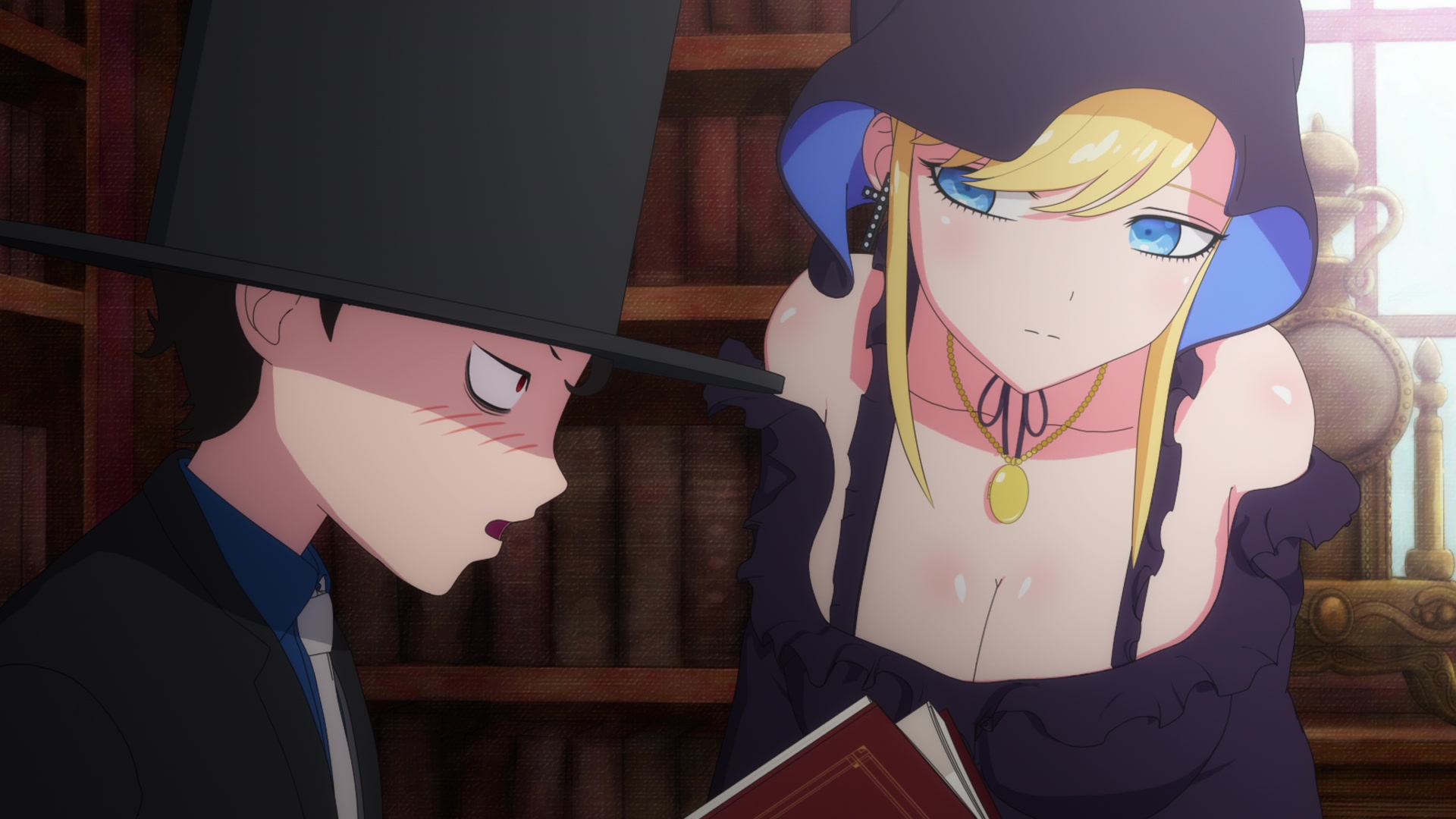 Meanwhile, Walter is still obsessed with the idea of proof that he is the better son between him and his older brother. In order to unravel the mystery of his brother's curse, he decides to go to the witch's world. Elsewhere, Alice is also curious about what Daleth had told her about her mother. Since she wants to find out the truth, she visits the witch's world at the same time as Bocchan.
Unfortunately, the witches there spot Walter and Bocchan immediately. They go after the former and Bocchan flees. Before leaving, he tells Alice to go with Walter. The duo barely gets along well, but a clown suddenly appears and steals Alice's pendant. Since it's important, Walter decides to go after the clown and find the precious jewelry. After a lot of effort, the duo eventually managed to retrieve the pendant again.
The Duke of Death and His Maid Season 2 Episode 7 Ending: Does Daleth Manage to Accept Her Scars?
After managing to find Alice's pendant, the duo head to the church where Daleth has been hiding from everyone for the last few days. After a lot of effort, Walter manages to infiltrate the premise without getting noticed. Meanwhile, Daleth is mourning her luck. She talks to her sister through a mirror and asks her why she died and left her in charge of everything. It's obvious that Daleth feels pressured by all the responsibilities and really misses Sade. But instead of saying something nice, she is a bit mean and tells her that she hates her. It is evident that even such a statement is coming out of a place of love as Daleth wanted to be with her sister as long as she can.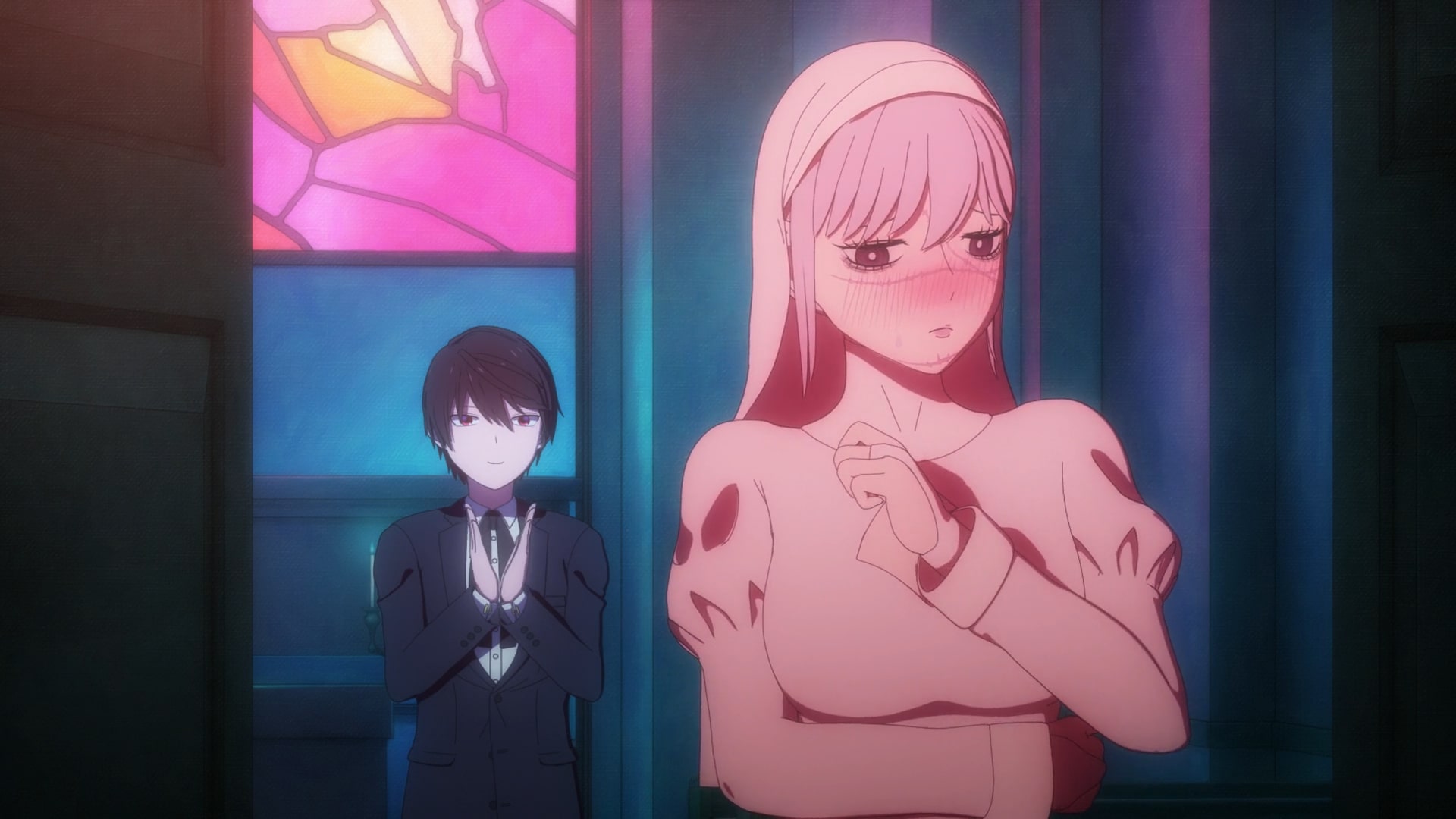 Daleth even goes as far as calling Sade selfish and arrogant. Eventually, she throws the mirrors on the wall and collapses on the floor. She starts weeping as she vows never to forgive her. Meanwhile, Walter has been listening to her all this time and start relating with her. He mentions that he feels the same way as her. Daleth is startled as she thought that she was alone in the church. She tries to scare Walter but he acts like a gentleman. Walter tells her that even though he is interested in knowing more about his brother's curse, he cannot ignore a crying woman.
Daleth has always been insecure about her looks, but Walter reassures her that she does not need to hide her scars. Despite her reluctance and manages to convince her to show her face and even gives her enough confidence that she can even face the crowd that is waiting outside. By this time, Bocchan and Alice have been caught by the other witches, who present the duo to Daleth. Overcoming her insecurities, Daleth finally appears in front of the crowd and accepts herself as she is inspired by Walter who has explained to her that he has also become vulnerable just to overcome his inferiority complex.
Read More: The Duke of Death and His Maid Season 2 Episode 6 Recap and Ending, Explained