There are two types of shows that have proved to be the most profitable for Netflix. The first is the young adult dramas, the increasing number of which shows that the streaming service isn't yet done with the all things teenage-y! Then there are the stories of psychopaths. The critical success and widespread popularity of 'Mindhunter', as well as, that of the true-crime documentaries and docuseries that it serves to its viewers shows that Netflix will continue to mine this gold.
Taking it one step further, they have started mixing the genres, and the best example of this is 'The End of the F***ing World'. If you haven't yet seen the show, head over to Netflix.
SPOILERS AHEAD!
Plot Summary
There are some things that everyone knows about themselves, even if others fail to see it. James knows for a fact that he is a psychopath. Ever since the death of his mother, he has stopped feeling, he doesn't have emotions. And it isn't that he hasn't tried getting himself to feel something. Once, he burned his hand on a grill just to see if it could incite something in him. It didn't. Moreover, he has been killing animals for quite a few years. But now that he is about to finish school, he thinks that it is time for him to graduate to killing humans. He finds this opportunity in the form of Alyssa.
Alyssa is quite like James, not because she thinks she too is a psychopath, but because she is a loner like him. Her father left the picture a long time ago, and she has been living with her mother. What truly bothers her, apart from the abandonment from her parents, is her mother's perverted husband. After some time, she decides that she has had enough and decides to run away from home. She finds a perfect partner for this adventure in James. Unbeknownst to her, he has already chosen her as his first victim and plays along to get her alone and commit the crime.
They begin spending time together, and all through this, James tries to find a proper opportunity to kill Alyssa. However, one thing leads to another, and he finds himself with her, in his father's car, on the way to her father's place. On the road, they face a number of challenges, but nothing comes close to the night that they break into the house of a stranger. With no money left to spend the night in a hotel, Alyssa proposes to use an empty house. They come across a lavish place, and judging from the pile of mails and the state of cleanliness, they deduce that the owner of this house is on a long vacation. They go through his stuff, eat his food, drink his wine, and retire to his bedroom when they are tired of dancing.
The Murder of Clive Koch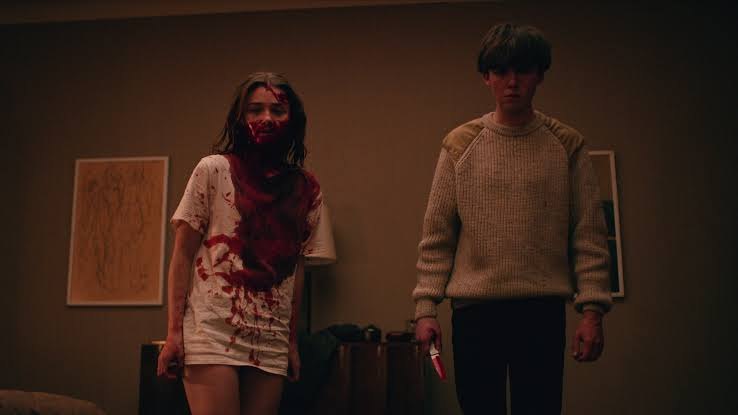 All the while that they had been together, James had carried a knife with which he intended to kill Alyssa. Circumstances keep him from doing anything to her, so when he finally has her alone, in a strange house, he decides to finally murder her. But, before he can do that, the owner of the house returns. From his books, they had found out that he was a philosophy professor and an author. But that's not the end of his CV. His true nature is revealed when he finds Alyssa on his bed.
Unaware of James's presence, he tries to force himself on her, but James intervenes just in time and kills him with the knife he intended to use on Alyssa. This leads him to the revelation that he is, after all, not a psychopath; murder doesn't suit him, and he is appalled by the sight of blood. And instead, convinces Alyssa that he is capable of murder, and hence, might be a psychopath!
Together, they get rid of the body, but mistakenly leave some evidence behind. This leads to a number of problems between them. Both of them are haunted by what they had done, and also have to deal with the pressure of the cops on their tails. In the end, overcoming their differences and accepting how they feel for each other, Alyssa and James finally land on the doorstep of her father. Believing themselves to be safe, they let their guard down. But when Alyssa's father comes to know about the case, he hands them over to the cops. With no time left for running, James asks Alyssa to tell the cops that he had kidnapped her and that he was the one who murdered Koch and runs away. The cops get a hold of her, but when he doesn't stop, they fire a shot.
The Ending: Is James Alive or Dead?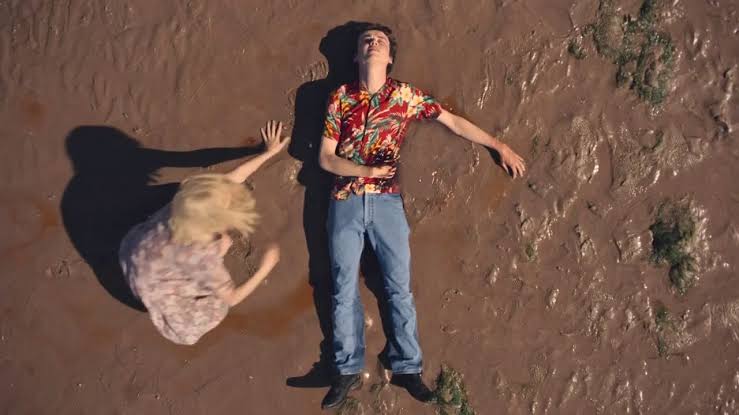 The season ends with what serves as a massive cliff-hanger, and could also be considered as a fitting end to the blood-soaked romance of James and Alyssa. The first season of 'The End of the F***ing World' had premiered in 2017, and it was around a year later that it was confirmed that the story would continue with the second season. And then, it took another year for the series to land on Netflix. All this time, there was only one question on everybody's mind: is James dead or alive?
To confirm your fears, he did get shot. He bled profusely while counting his last breaths on the beach. But he didn't die. He was sent to the hospital, where it was found that the bullet hadn't killed him but had done some damage that would take time to heal. He is unable to walk for a while, but then begins therapy and is soon back on his feet. All this while, his father remains by his side, no matter how much he eats or cries, or both, during this time.
James tries to find Alyssa, but they have been prohibited to see each other. Her mother comes along one day and asks him to break-up with her because it was he who got them in that mess in the first place. Agreeing with her, he writes a letter to Alyssa and gets very rude in order to make the break-up easier for her. As time passes by, he recovers but is unable to celebrate it for long. While bowling, his father dies of a heart attack and James is left on his own. With nowhere to go and no one to turn to, he finds a purpose when a bullet is delivered in the mail. This leads him back to Alyssa, but it isn't so easy to patch up with her. Not with a woman trying to murder them and Alyssa getting married to someone else!
Read More: Shows Like The End of the F**king World