'The End of the F***ing World', a coming-of-age, teen dark-comedy series, is adapted from the graphic novel of the same name, written by Charles Forsman. It first debuted on Channel 4 and then was released globally on Netflix on January 5, 2018. The plot is mainly centered around the self-proclaimed psychopath, James, a 17-year-old teenager, who believes that he is capable of becoming a serial killer. In order to experiment with his first human murder, he targets his rebellious classmate Alyssa. Alyssa, on the other hand, wants to escape from her turbulent family life and sees a chance in James to fulfill her wish. Together, the duo embarks on a road trip, that soon transforms into a journey of chaos, crime, and running from the authorities, as Alyssa sets off to search for her estranged father.
The series, immediately upon its release, grabbed a lot of attention and became an instant hit. In its own offbeat way, the show somehow convinces us that love can sometimes seem like the end of the world. Coupled with a shocking finale that ends on a major cliffhanger, fans immediately wanted more of the characters. Now, if you are here, we are sure that even you are craving for some more dose of teenage angst and confusion, dark humor, mismatched couples, killer background scores, and twisted plots. Well, no worries! Below, we have put together several of our favorite titles that are similar in style and tone to this racy, gripping piece of coming-of-age drama. Here's the list of best shows similar to 'The End of the F***ing World' that are our recommendations. You can watch several of these series like 'The End of the F***ing World on Netflix, Hulu or Amazon Prime.
15. Sex Education (2019-)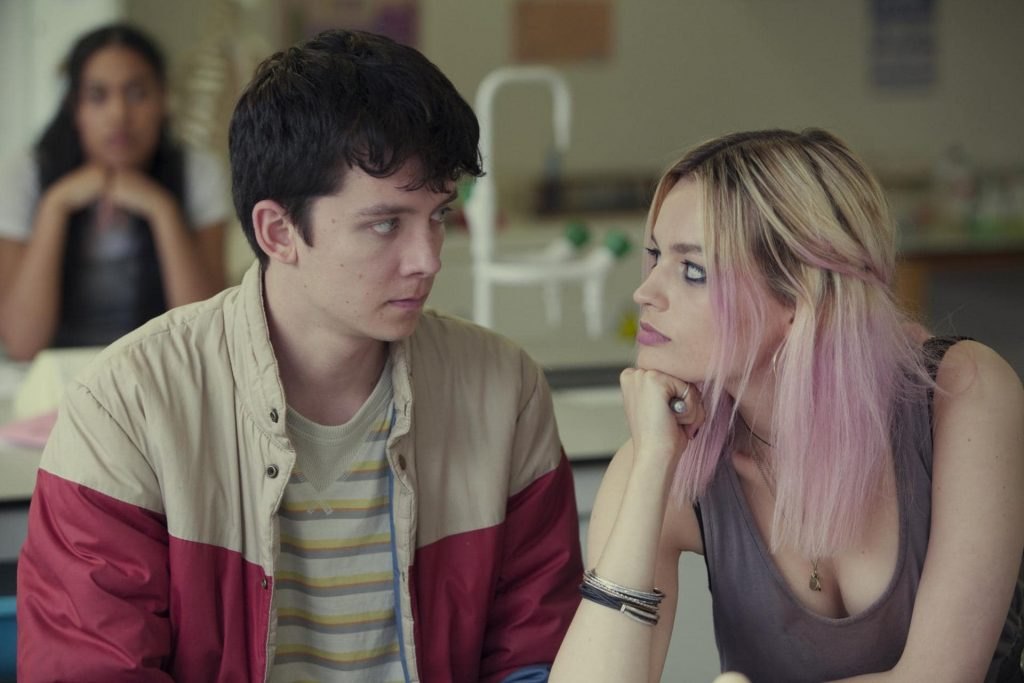 'Sex Education', a Netflix Original series, debuted on the platform in January 2019. This British comedy-drama revolves around socially awkward Otis, who is a high school teenager and whose mother, Jean, is a sex therapist. He himself does not have much practical know-how about lovemaking or its related departments, but he is often exposed to his mom's pep talks on the subject. Growing up in a home filled with manuals, videos, and open discussions about the topic, he does possess vast theoretical knowledge about sex. Therefore, when his classmates learn about his background, they approach him for advice, to which Otis reluctantly agrees. Gradually, he decides to use his skills to enhance his image in school, thereby, teaming up with the pink-haired, bad girl Maeve and opening an underground sex therapy clinic. However, as he begins solving his friends' problems, he slowly discovers that he himself might be in need of some personal therapy lessons.
14. Atypical (2017-)
'Atypical', yet another coming-of-age teen drama and Netflix Original, is created by Robia Rashid. Its story revolves around Sam, an 18-year-old teen, who is diagnosed with autism. A heartfelt and touching comedy, it chronicles the life of Sam as he decides to start a normal life, begin dating, and embracing independence. As he embarks on this life-changing journey, his decision also affects the other members of his family. For example, his mother, now free to chase her dreams, discovers her own desires. Even Sam's father and sister begin exploring the exact meaning of a 'normal' life.
13. Derry Girls (2018-)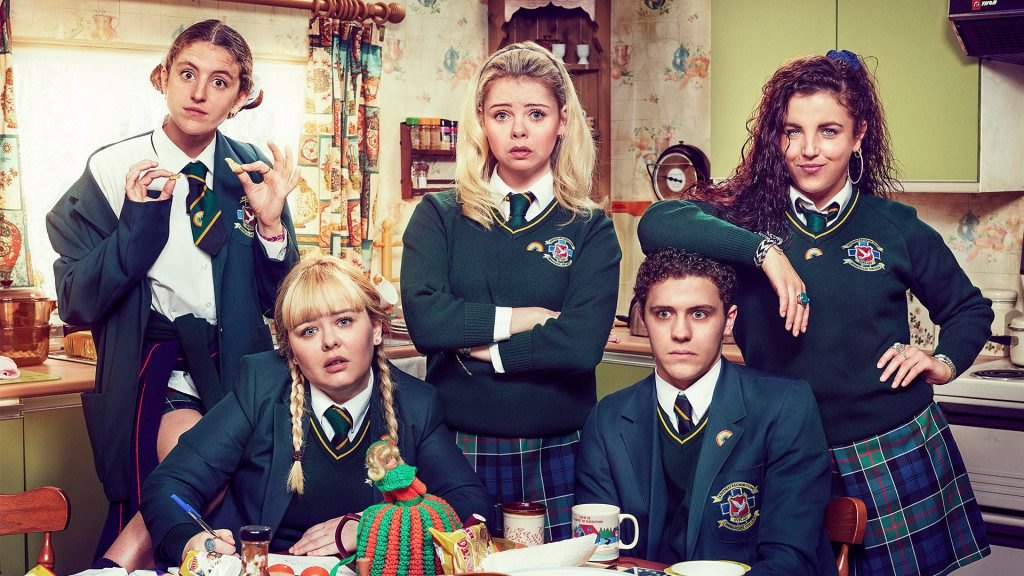 'Derry Girls' takes us to the 1990s in Derry, Northern Ireland, where teenager Erin and her group of friends face the struggles of growing up in a troubled region during those days. Roads packed with cops, armored Land Rovers and British Army checkpoints were a common sight at that time in the neighborhood. The series chronicles the ups and downs in the lives of these teens as they try to cope up in an all-girls Catholic school.
12. Riverdale (2017-)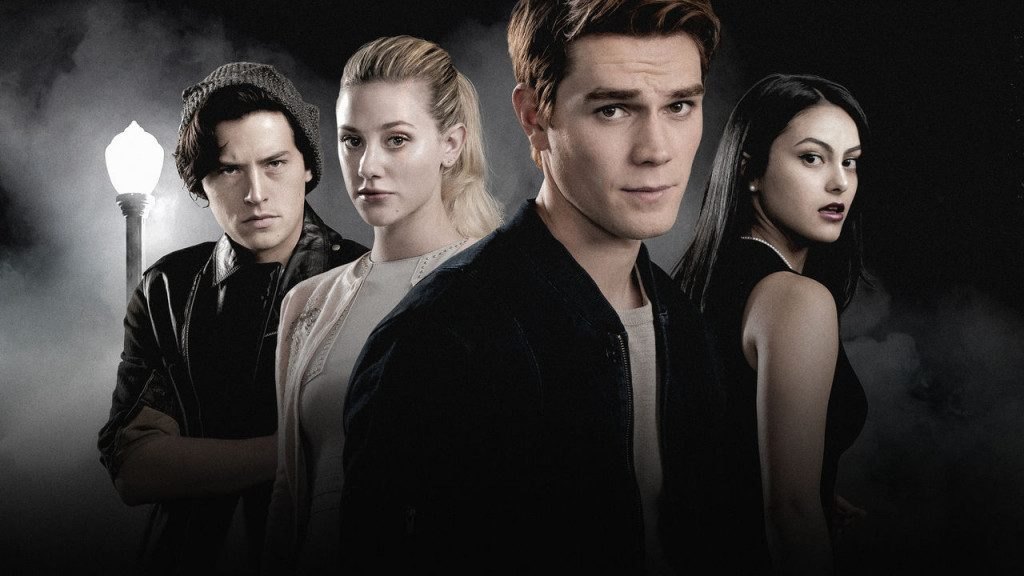 'Riverdale' brings to you all your favorite Archie Comics characters, but narrates the story in a slightly darker, grittier tone. Set in the seemingly picture-perfect, fictional town of Riverdale, Archie, Veronica, Betty, and Jughead try to solve the mysterious death of Jason Blossom, Cheryl's brother. As they try to fit in the missing pieces, they need to face their own personal demons and address their problems related to family, relationship, and friendship.
11. Insatiable (2018-)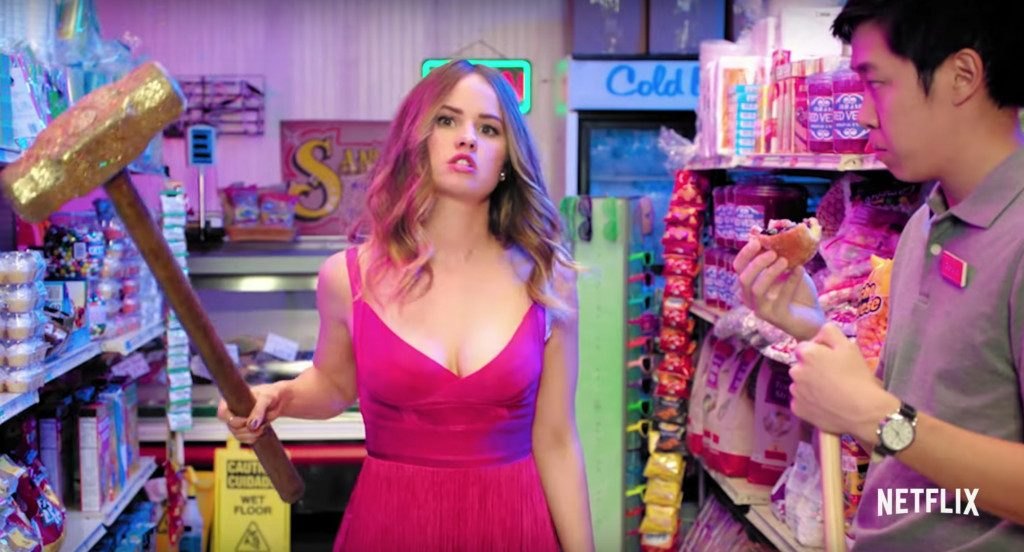 This dark comedy web television drama narrates the story of Patty, an overweight teen who is constantly fat-shamed, bullied, and ridiculed by the people around her. However, after embracing a liquid diet for three months, she becomes thin and seeks revenge against those who had underestimated her. Patty is noticed by Bob Armstrong, an attorney with a failed career but having a deep-seated passion for beauty pageants. He recognizes her potential and decides to coach her as a pageant contestant. But he and his wife don't know how far her hatred goes and the lengths she will go to hurt those who she thinks had wronged her in the past.
10. Baby (2018-)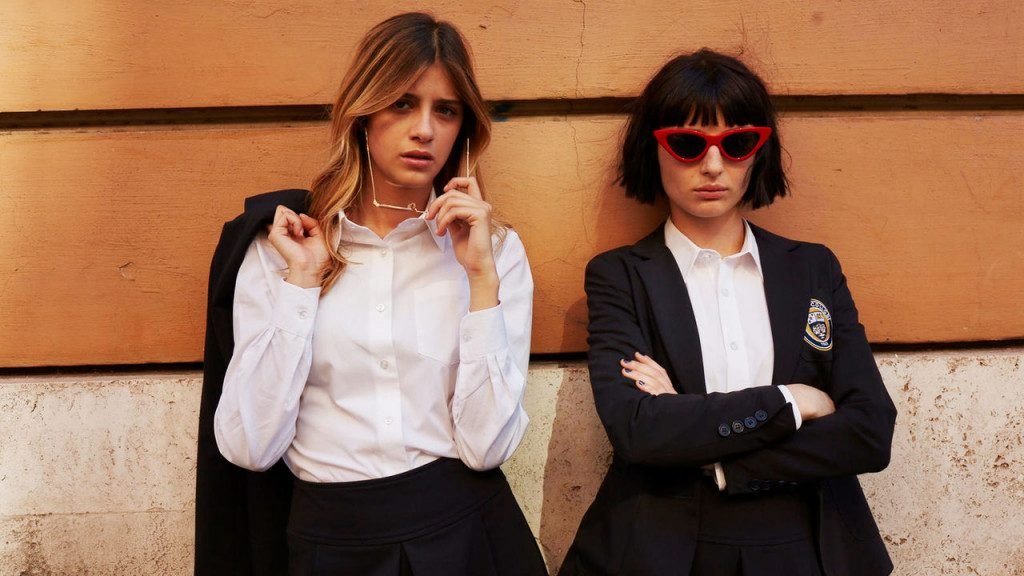 A somewhat disturbing Italian drama, 'Baby' introduces us to Chiara and Ludovica, two teenagers studying in an elite school. While Chiara comes from a seemingly perfect family, with her parents having their own secrets, Ludo lives with her single mother. Finding solace in each other's company, the duo forms an unlikely yet close friendship. And in order to escape from their disturbed homes, they start exploring the scandalous nightlife on the city's streets in secret and without the knowledge of anyone. Dealing with issues such as teenage confusion, angst, and frustration, this show makes for a thoughtful watch.
9. Selection Day (2018-)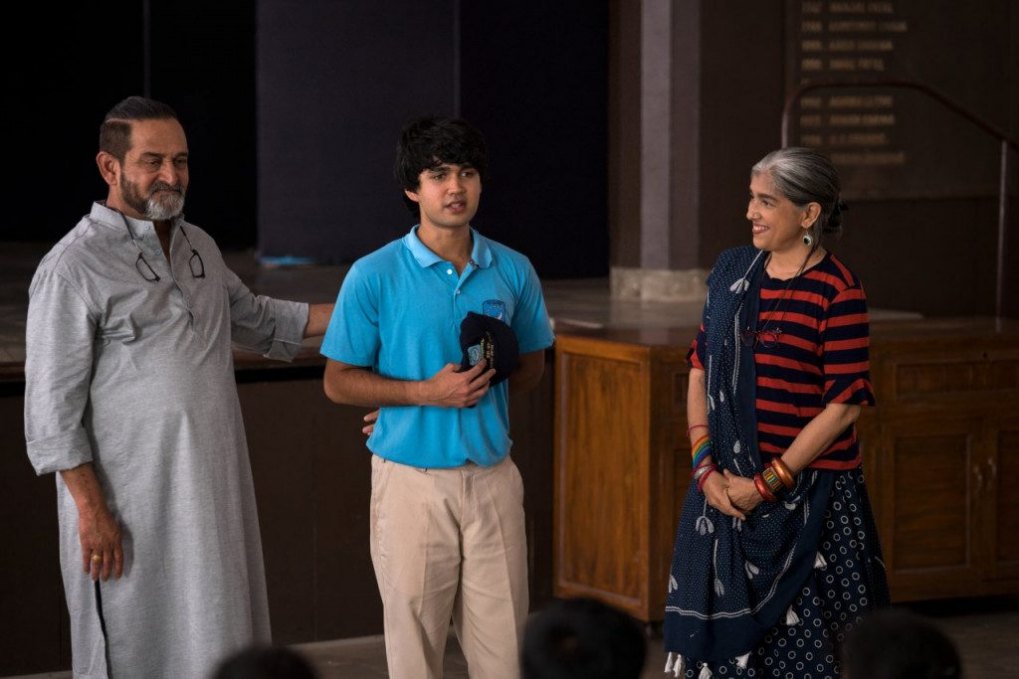 'Selection Day' is an Indian television show that is adapted from Arvind Adiga's book of the same name. It revolves around a 14-year-old teen who holds a deep passion for cricket. But when he tries his luck at the under-19 cricket team, he comes face to face with his elder brother's enemy. And this chance encounter changes his entire life.
8. Skins (2007-13)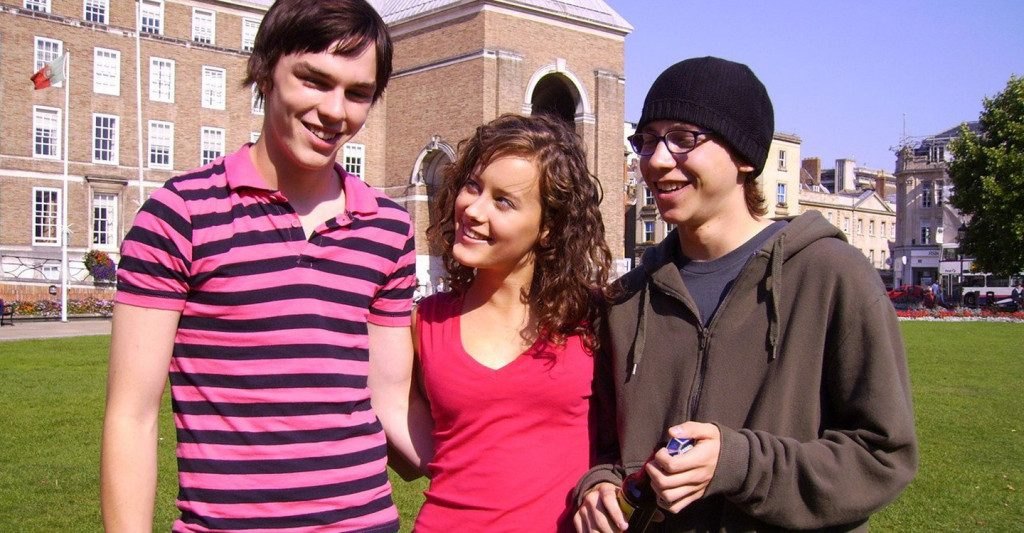 Set in Bristol, South West England, 'Skins' is a critically acclaimed series that is centered around a group of teenagers. Exploring sensitive issues such as substance abuse, sexuality problems, teenage pregnancy, personality and eating disorders, mental illness, dysfunctional families, and bullying, each episode of the show focuses on one character at a time. Educational, informative, and controversial, 'Skins' should be on the watchlist of every teenager as well as parents of growing teens.
7. Misfits (2009-13)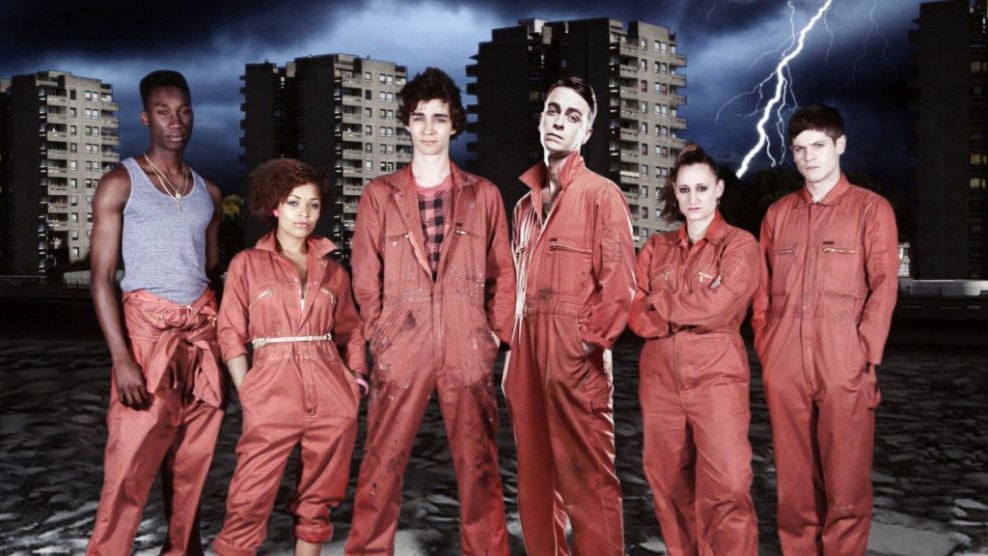 'Misfits' is a superhero drama, but it takes a unique approach to the otherwise conventional genre. When five juvenile offenders, with completely different personalities, are assigned to work together in a community project, they are subjected to a strange electrical storm. As its aftermath, they discover that they are now endowed with superpowers. While Kelly can know the thoughts of others, Simon is given invisibility powers. Curtis can reverse time, Alisha can make anyone lust after her, and Nathan is the only one who seems to have no extra power. Currently in their teens, each of them has to figure out how to deal with these new abilities and understand what is exactly expected of them in the long run.
6. Everything Sucks (2018)
Transporting us back to the 90s, 'Everything Sucks!' is a teen drama that revolves around two groups of outcasts in the AV and drama clubs of Boring High School. In an era when there were no smartphones or technology, our high school nerds have to face the frustrating ups and downs of growing up. Tired of being constantly underestimated by their peers, these teens try to come to the limelight by making a movie. Coupled with typical teenage romance and personal issues, 'Everything Sucks!' stands true to its name and makes for an entertaining watch.
5. American Vandal (2017-18)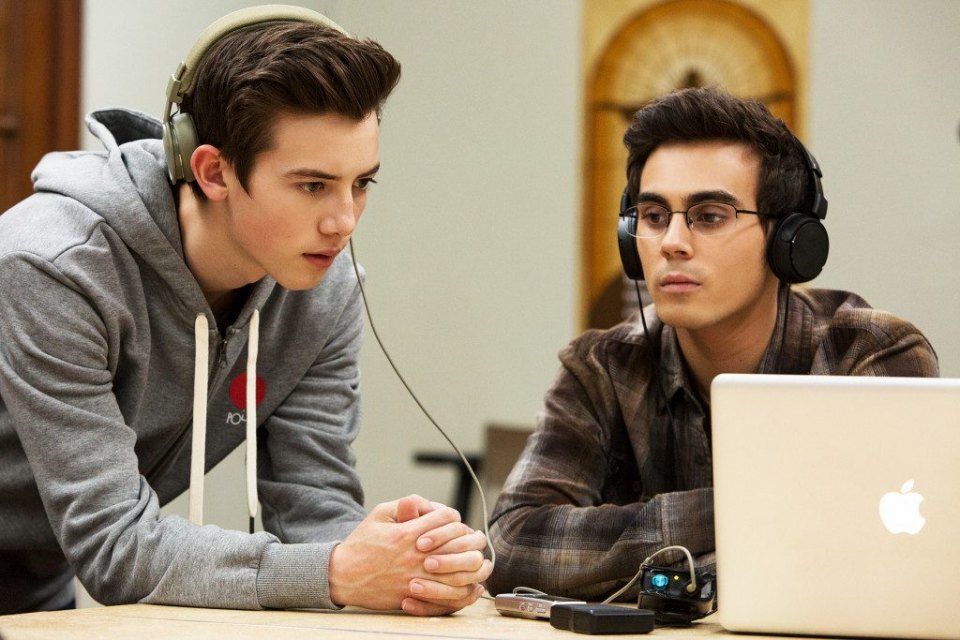 'American Vandal' is a satirical take on the genre of true-crime series and explores the after-effects of a high school prank. The plot is centered around an upcoming student documentarian named Peter Maldonado, who partners with his friend Sam Ecklund, and investigates the crimes in his neighborhood. Although Dylan Maxwell is accused of the crime and expelled, Peter and Sam are determined to unearth if he is the actual perpetrator. In the second season, the duo examines another case where the cafeteria's lemonade is contaminated with laxatives in a Catholic high school.
Read More: TV Shows Like Runaways
4. 13 Reasons Why (2017-)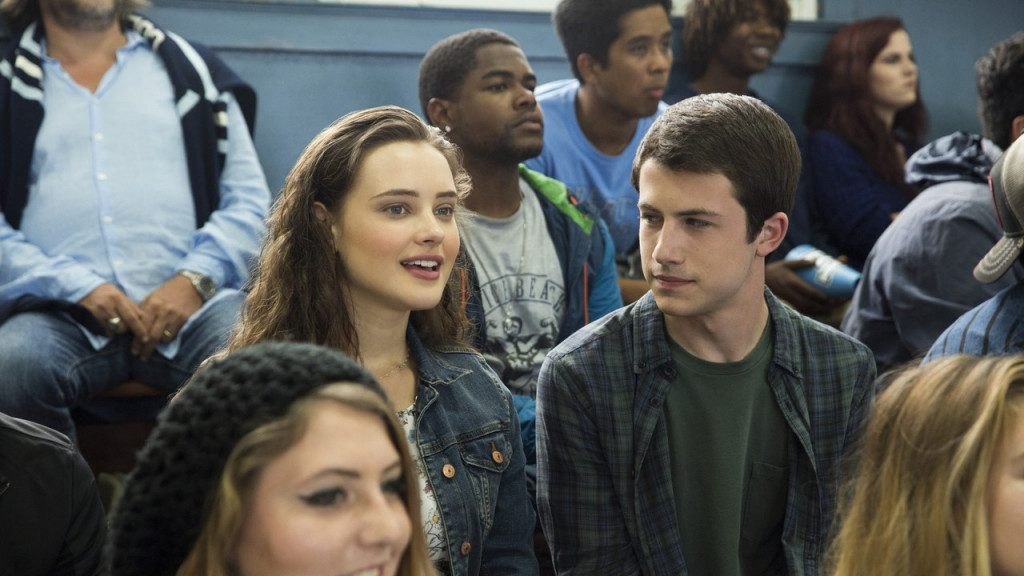 '13 Reasons Why' created quite a stir after its release. After Hannah Baker, a new student in Liberty High commits suicide, her friends get a set of tapes. There are 13 tapes in total, with each recording directed to one particular individual and Hannah narrating how that person contributed to her death (knowingly or unknowingly). 'Everything affects everything' — this is the tagline of the heart-wrenching series, which tells us how one small event leads to a chain of incidents, affecting everyone along the way. '13 Reasons Why' is a sensitive watch, mainly because it addresses the issues of high-school bullying, sexual abuse, and our lack of empathy. It may be a hard watch, but it should definitely be on your list if you want to understand how a small action on your part might have a profound impact on the life of another.
Read More: TV Shows Like Counterpart
3. Awkward (2011-16)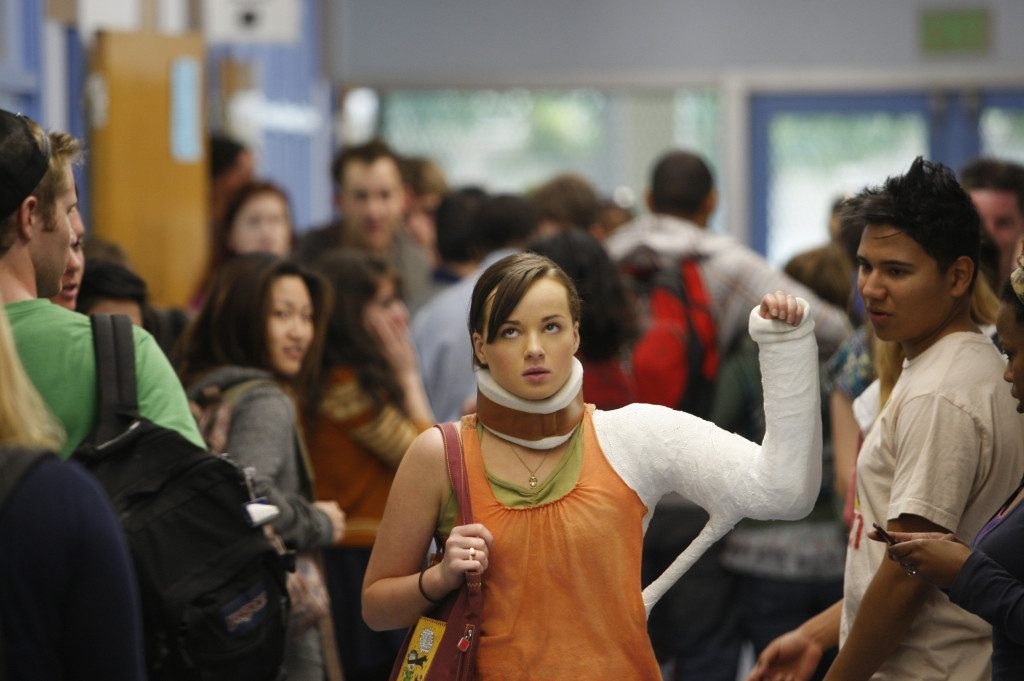 Created by Lauren Iungerich, 'Awkward' is a teen comedy-drama. It debuted on MTV in 2011 and primarily revolves around the protagonist Jenna Hamilton. When socially outcast Jenna meets with an accident, the incident is misinterpreted as a suicide attempt. Now, facing an identity crisis, the teenager starts writing a blog wherein she describes her various high school issues such as relationship troubles, peer pressure, and struggles to fit into society. As she continues narrating her story, she gradually finds acceptance among her classmates.
2. Girl Meets World (2014-17)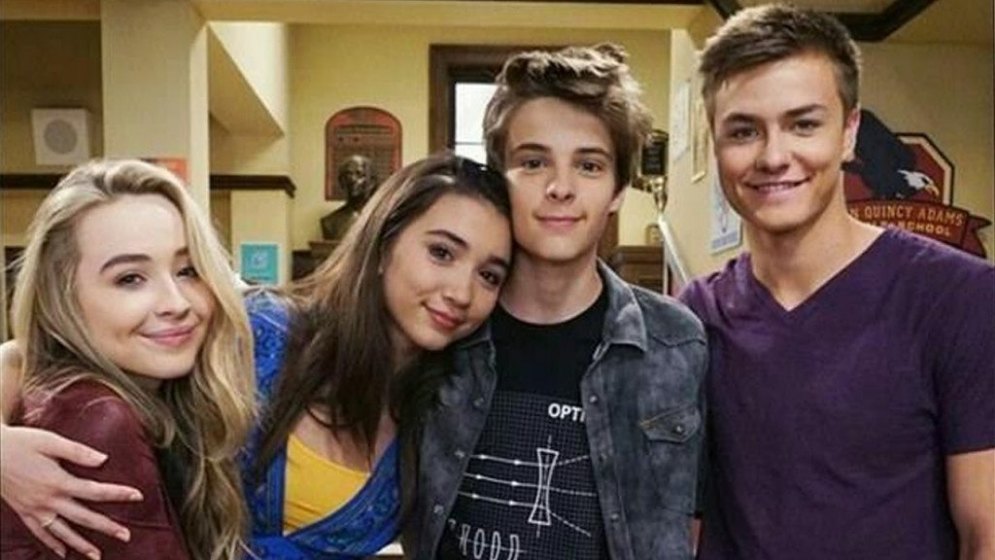 'Girl Meets World' credits Michael Jacobs and April Kelly as the creators and the show ran on Disney Channel from June 27, 2014 to January 20, 2017. A spin-off of the popular series 'Boy Meets World', it introduces us to Riley Matthews, a young teenager. It tells the story of her family, friends, and school life. While coping through the issues of adolescence, she is aided by her best friend Maya, who helps her with advice and suggestions.
Read More: TV Shows Like Murdoch Mysteries
1. The Carrie Diaries (2013-14)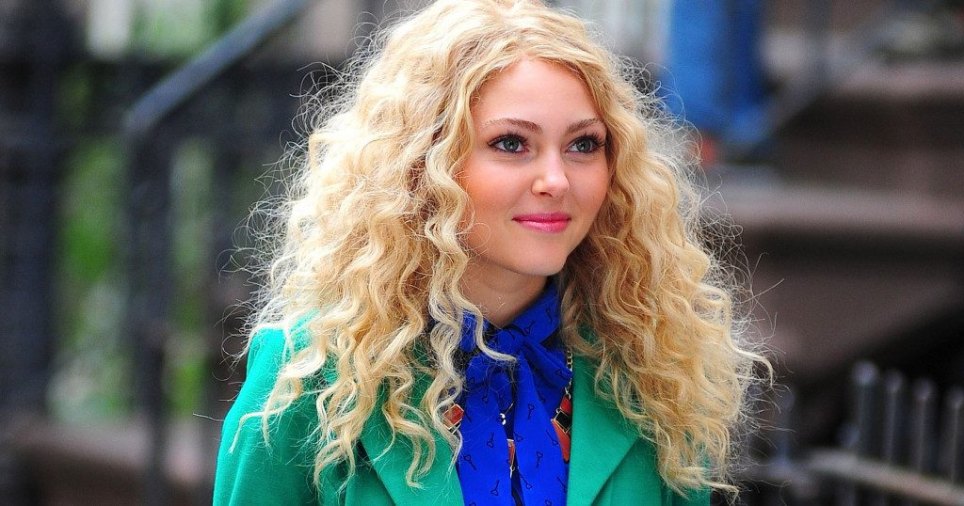 Our last entry on the list is also a teen comedy-drama TV series that premiered on CW on January 14, 2013, and concluded with its finale on January 31, 2014. A prequel to the all-time hit 'Sex and the City', this show is an adaptation of the book of the same name, written in 2010 by Candace Bushnell. As evident from its name, the story of this series revolves around Carrie Bradshaw, who is in her junior year of high school. Set in 1984, it chronicles her life as she explores the city of New York while also working as an intern in a legal firm. As the story unravels, we also get to see more of her personal life, her relationships with her friends and boyfriend. Dealing with teenage issues of love, sex, friendship, and family, this is again another must-watch for fans of the genre.
Read More: TV Shows Like Dark