Most mystery drama shows follow the very typical "whodunnit" plot, which can be enjoyable once in a while but there's nothing fresh about them. 'Murdoch Mysteries' is not your typical murder mystery show; it portrays an incredibly rich tapestry of likable characters. What's surprising about this show is that even though it may not be a necessity, it still offers more historical accuracy than most history-based drama shows out there. It has subtle and consistent plot twists that strike the right balance between unraveling the mysteries of the show without stressing you out too much and also letting you use a little bit of your own imagination. But sadly, 'Murdoch Mysteries' is not the kind of show that gets too much publicity and it still remains largely unexplored. The show remains true to real life emotions throughout and the ending…well, let's just say that in real life, fairy tales and happy endings don't usually exist.
Set in the 1980s, 'Murdoch Mysteries' revolves around the life of a detective named William Murdoch who takes a very scientific approach towards solving crimes. Murdoch's methods and claims are often looked upon with a skeptic eye by his superiors, but no one can deny that his approach is extremely effective. Along with Dr. Julie Odgen and Constable George Crabtree, William uses some very unorthodox methods of crime solving, which includes concepts related to fingerprint marking and lie detection tests. Inspector Brackenreid is his only superior who trusts his methods but at times, Murdoch takes it so far that even he begins to find his claims somewhat shocking.
If you are one of those few people who are well aware of this show, then you know how depressing it is to watch such a classic come to an end. But you don't have to worry about that anymore because we've managed to compile several shows that are very similar in style and tone to this highly intriguing piece of drama. Here's the list of best shows similar to 'Murdoch Mysteries that are our recommendations. You can watch several of these series like 'Murdoch Mysteries' on Netflix, Hulu or Amazon Prime.
12. The Inspector Lynley Mysteries (2001)

Inspector Thomas Lynley who is well known for his aristocratic methods is joined by a down to earth detective Seargent named Barbara Havers and together, the two solve a series of murder mysteries that haunt their city. The two have contrasting personalities and their work ethics are often noticeably the exact opposite. While the two decode the crime mysteries around them, they also struggle to align themselves with each other. The characters of this show are inspired by a novel written by Elizabeth George. The series may not really be as good as the novels in this case but it still is worth a shot. If you haven't read the novels, then you will surely enjoy the show but if you have, it might prove to be a little disappointing.
11. Rosemary and Thyme (2003)
Two women named Rosemary and Thyme are brought together by the sorrows in their lives, wherein one has more of a professional heartbreak (she is fired from her job) and the other has a more personal sorrow (dumped by her husband for a younger woman). Rosemary Boxer holds a doctorate in plant pathology and Laura Thyme is a former police constable who is fond of gardening. They together start off a gardening business to keep themselves engaged and distracted from negative thoughts. As they start exploring various English gardens and start bringing them back to life, they also start coming across some mysteries that all these households have buried in them. And as they dig deeper into these mysteries, the closer they get to crimes that have been secretly growing all along, just like the roots of their plants.
10. Father Brown (2013)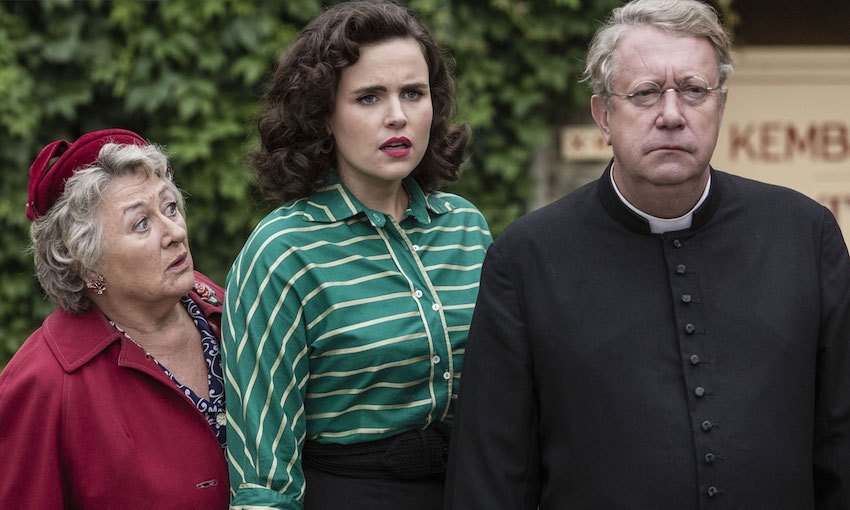 While Britain still suffers from the aftermath of World War II in the early 50s, a local priest of the St. Mary Catholic Church often finds himself solving the biggest crimes of his village. He follows his day-to-day duties in the church as a priest and then during his free time, he uses his love and affection towards the people of his village to punish those who have done anything wrong to anyone, in any form. With the help of his intelligent parish secretary, Father Brown looks for clues and digs deep into the darker side of the village to make sure that justice is served. This show gives you the "feels" of a murder mystery thriller and at the same time, you get to experience the peaceful vibes of a simple village. What more can you ask for?
9. Agatha Christie's Marple (2004)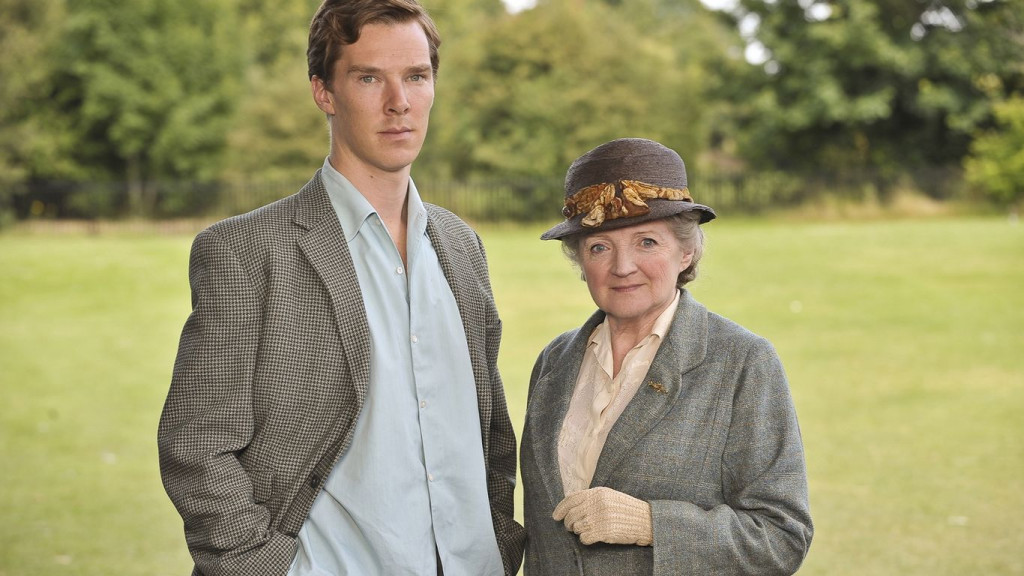 As the name suggests, this show is an adaptation of Agatha Christie's famous novel series. 'Marple' revolves around the life of an old woman who believes that it is her sole responsibility to help those around her by solving crimes and catching the culprits. When her village is plagued by a series of so-called accidental deaths, Miss Marple gets all suspicious and decides to look into the matter herself. She tries to get into the core of what's truly causing these strange deaths. In comparison to the Agatha Christie novels, the writing of this show fails to live up to the expectations of most but it's still worth watching because of the performances.
8. Death in Paradise (2011)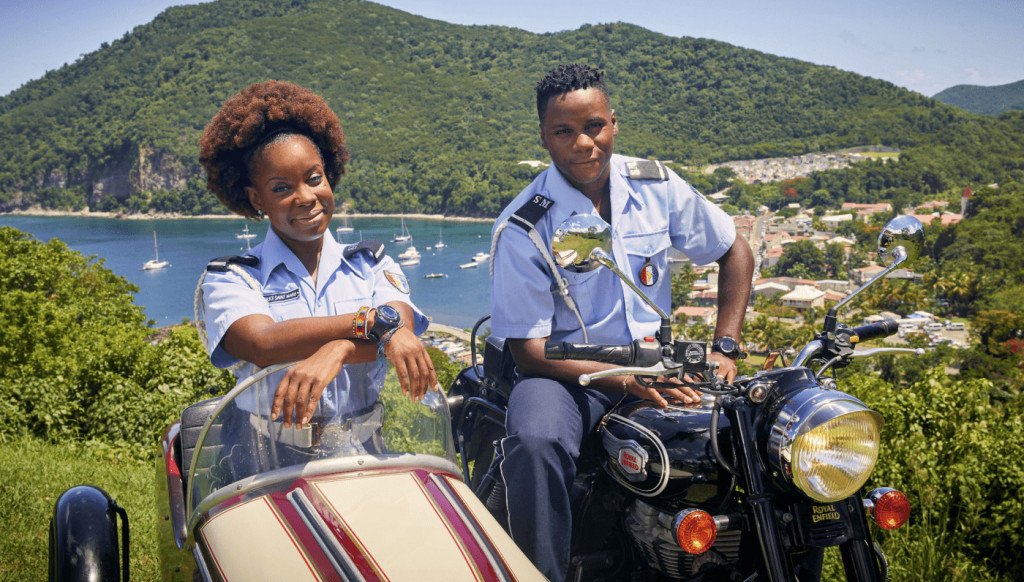 'Death in Paradise' is more drama than mystery. It centers around a detective named Richard Poole. Richard is sent to the Caribbean Island of Sainte Marie where a policeman has been murdered. Richard not only has to solve this murder mystery but is also the dead man's replacement. His past crime solving record too is nearly perfect and he has managed to solve even the most complex cases with ease. But the only problem is that Richard is not well suited for the Caribbean and he just hates the island's climate. He also despises seafood but for the love of his profession, he must adapt to all the changes and eventually even learn to appreciate the place for what it is. This show is the perfect combination of wit, sexual tension, and a little bit of murder mystery solving. All of this together gives us something that may be a little different from all other shows on this list still but it still is no less amazing than most.
7. Sue Thoman: F.B.Eye (2002)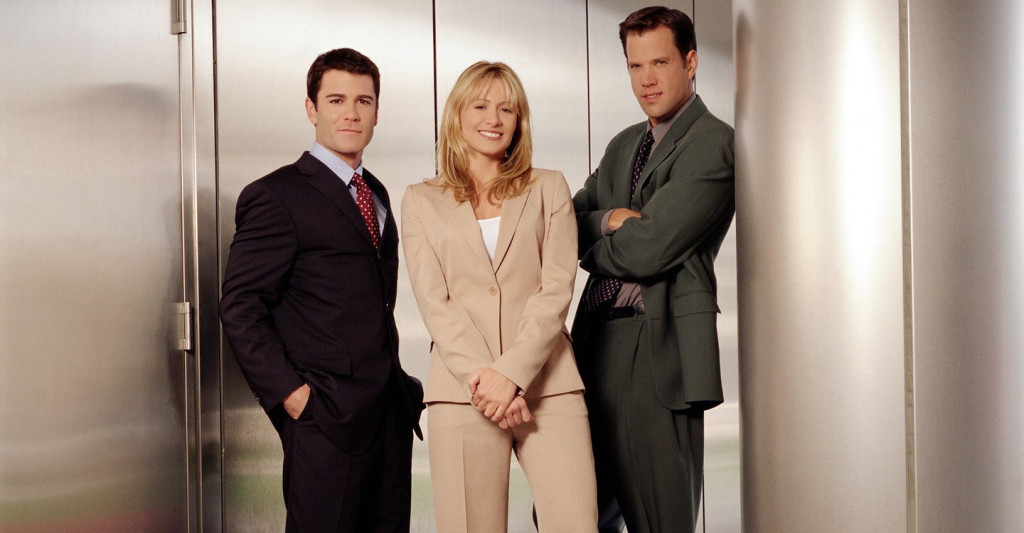 'Sue Thomas: F.B.Eye' is loosely based on the real life of an FBI agent, Sue Thomas. Sue is a sheltered deaf woman who lands her first job with the FBI as a fingerprint analyzer. She is a little disappointed with the work she gets but little does she know that she won't stay there for too long. One of the FBI agents realizes her talent for reading the lips of other people and that's when she and her dog start working as the "G-Men" of the organization. Using her newly discovered talents, Sue works on the most confidential and dangerous cases and ends up getting involved in the kind of action she had never even asked for.
6. Miss Marple (2004)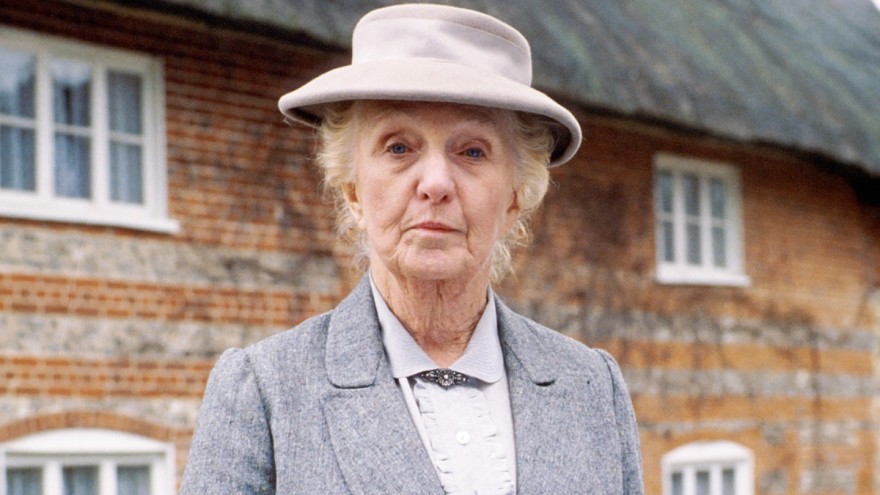 There is no doubt that Miss Marple is one of the best characters ever created by Agatha Christie. That's probably the reason why her character has been adapted so many times on the big screen. This elderly spinster has no chill and at an age when most people just retire and rest in the confinements of their homes, Miss Marple is out there in the shadiest parts of her small town, solving mysteries. Even the police are often reluctant to help her out with her crime-solving business but her skills and reputation always prove that she has an incredible knack for solving crimes.
5. The Doctor Blake Mysteries (2013)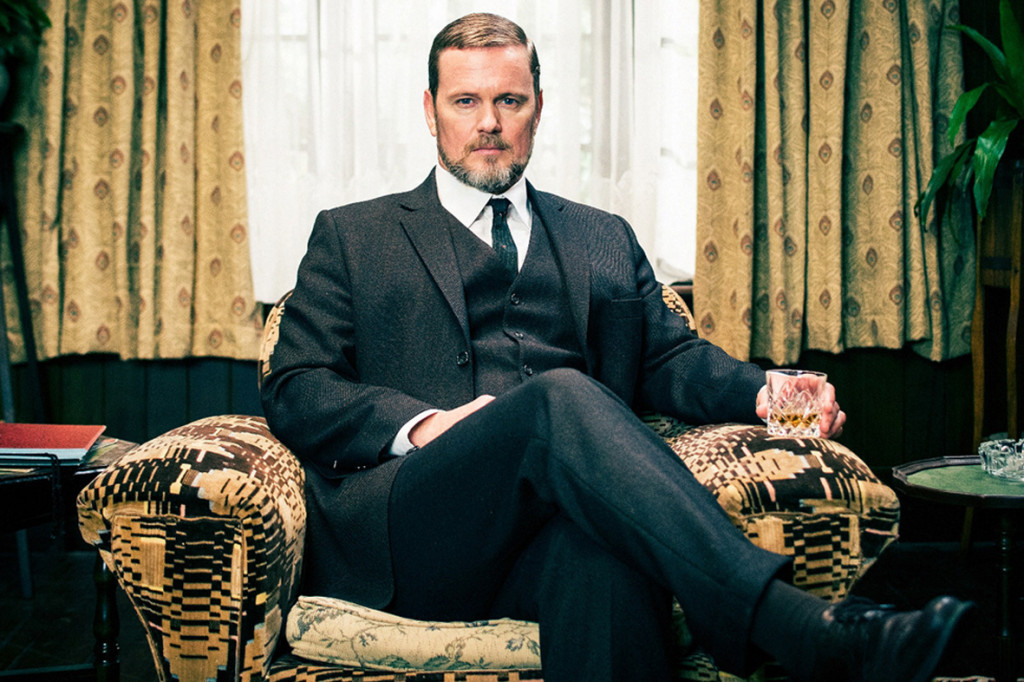 'The Doctor Blake Mysteries' is an Aussie crime drama about a man named Dr. Lucien Blake who returns to his hometown after 30 long years. Upon returning, he is not only expected to take over his dead father's medical practice but also deal with some unresolved mysteries that are gripping the people of his town. This amazing show ended abruptly after sexual harassment claims were made against the lead actor. But the good news is that all of that has been cleared now and the series will be back soon with a whole new season.
4. Inspector George Gently (2007)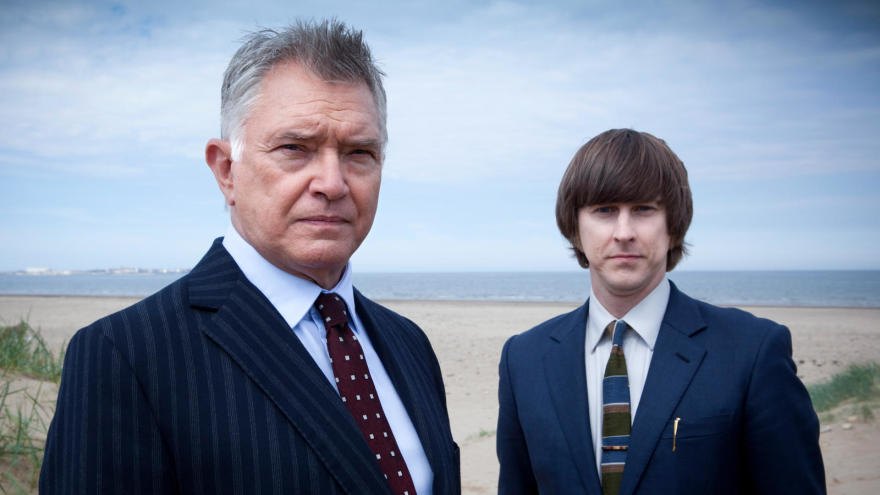 The plot of 'Inspector George Gently' is set in a time when the lines between the crime and crime solving cops were starting to blur. Inspector George Gently and his partner DS John Bacchus, however, are among the few people who are still loyal to their crime-solving jobs. Unfortunate are those who have Inspector George dealing with their case. This show right here is BBC at its best. It has great atmosphere, a very unique never-seen-before style, and seething emotional confrontations, all of which make it one of the best in this genre.
Read More: TV Shows Like Black Mirror
3. Miss Fisher's Murder Mysteries (2012)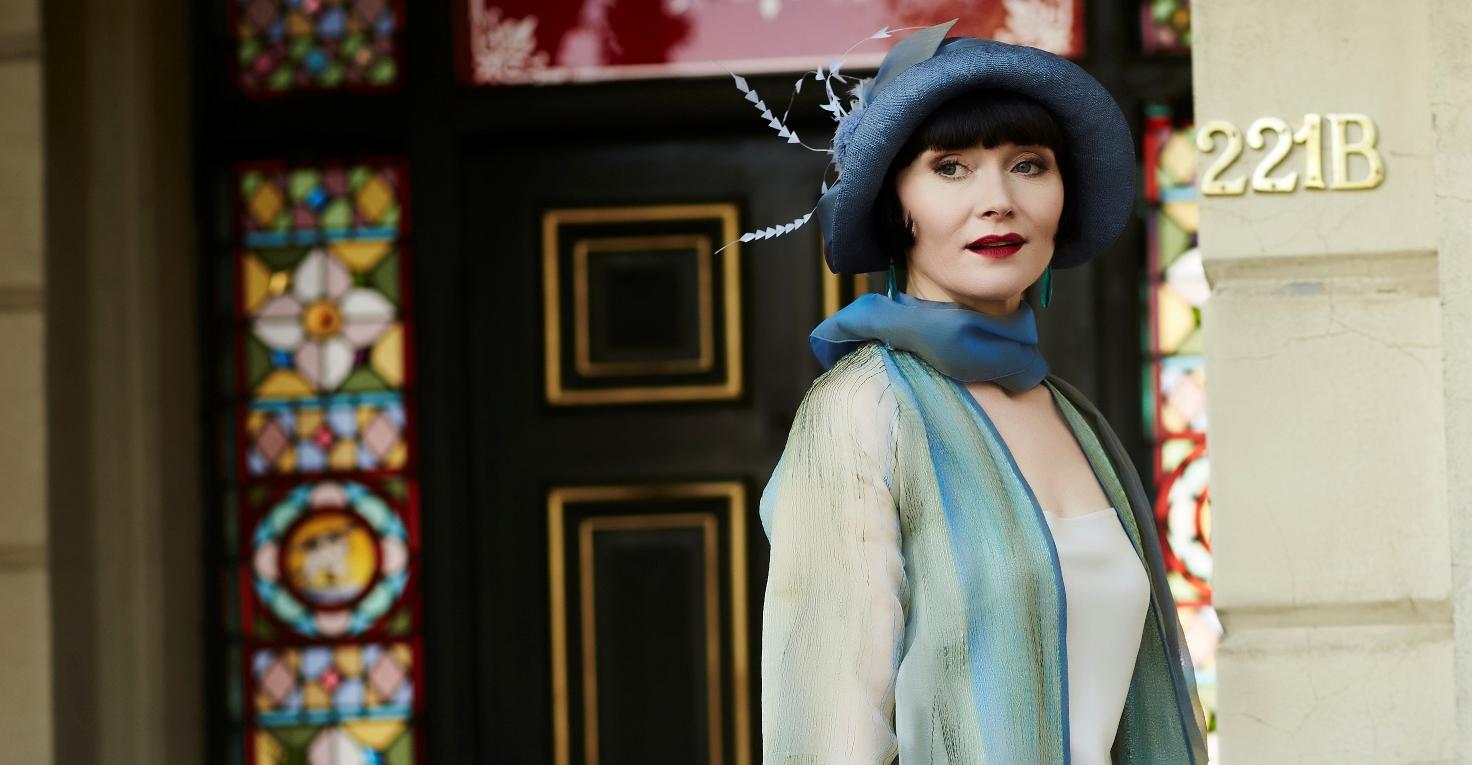 'Miss Fisher's Murder Mysteries' is another classic Australian show about a badass female sleuth who lurks through the dark shady back lanes and jazz clubs of Melbourne in the 1920s. Here, she hunts down criminals using her sharp instincts and intelligence to bring justice to those who deserve it. All she carries is a pearl-handled pistol and bitch face, which are enough to serve her purpose.
2. Vera (2011)
Detective Chief Inspector Vera Stanhope is extremely obsessed with her field of work and what drives her is the demons of her own past. She often hides what she truly feels and shadows her loneliness through her caustic wit and wisdom. Along with her colleague Seargent Joe, she approaches each case that comes in her way with unparalleled enthusiasm and passion, making sure that no case goes unsolved.
Read More: TV Shows Like Orange is the New Black
1. New Tricks (2003)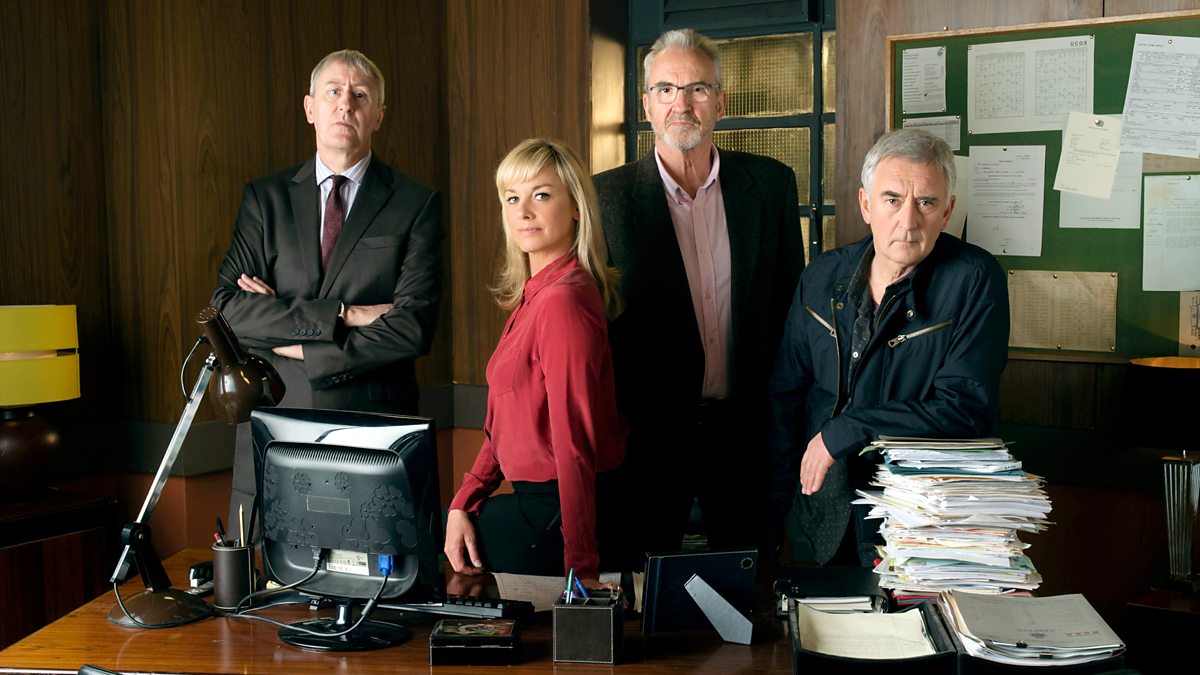 'New Tricks' revolves around Detective Superintendent Sandra Pullman, who leads the Unsolved Crime and Open Case Squad that deals with crimes that were previously closed before being solved. The team consists of three other retired policemen who assist Pullman with these cases. Together, the four of them delve deep into the depths of each of these unsolved cases and try to unravel the mysteries that surround them. 'New Tricks' is overall a great show that balances between comedy and mystery, and every episode is worth watching more than once.
Read More: TV Shows Like American Horror Story