The Queen of Small Screen is back! After a short break from live-action television following the conclusion of 'The Big Bang Theory', Kaley Cuoco makes a sensational return. In the sleek whodunnit 'The Flight Attendant', she is on familiar ground. Cassie Bowden feels like an extension of Penny, in the same way as Penny is an extension of Bridget Hennessy from '8 Simple Rules'. All three characters are archetypal party girls who are portrayed by Cuoco in various stages of her life, and hence, there is a distinct progression towards darker themes. As always, she is mesmerizing, effortlessly holding the audience's attention from the start to finish. Showrunner Steve Yockey ('Supernatural') developed the screenplay from Chris Bohjalian's 2018 book of the same name. SPOILERS AHEAD.
The Flight Attendant Episode 5 Recap
The 5th episode of the series, titled 'Other People's Houses', opens with a flashback scene. A younger Cassie is sitting with her brother Davey (T. R. Knight) on the front porch of her house. Their father (Jason Jones) is up on the roof, putting up the Christmas lights. This scene shows how right Davey was about their childhood. He grew up while being subjected to constant mockery and ridicule by his father, with Cassie often joining in. The reason she doesn't remember any of it is because she had already started drinking by then. Suddenly, a plane with a burning engine shoots across the sky, making her remember why she wanted to be a flight attendant in the first place.
Back outside her head, Cassie is still shell-shocked, having watched Sabrina (Stephanie Koenig) fall to her death the night before. Despite her lawyer and best friend Annie's (Zosia Mamet) attempts to stop her, she spills out everything that has been happening to her to the FBI. Later, when Annie reminds her that she has nowhere to go, she realizes how true that statement is. Her self-destructive nature has trapped her in a cage that she doesn't know how to escape. She woke up a few days earlier with her murdered lover's body beside her. Her memory of that night is all but hazy because of the heavy drinking. Her relationship with her brother seems to have completely come apart. A murderer is on her trail. And because of her foolish decision to go to Alex's (Michiel Huisman) memorial, Annie now has to run an errand for one of the criminals her law firm represents.
The Fight Attendant Episode 5 Explained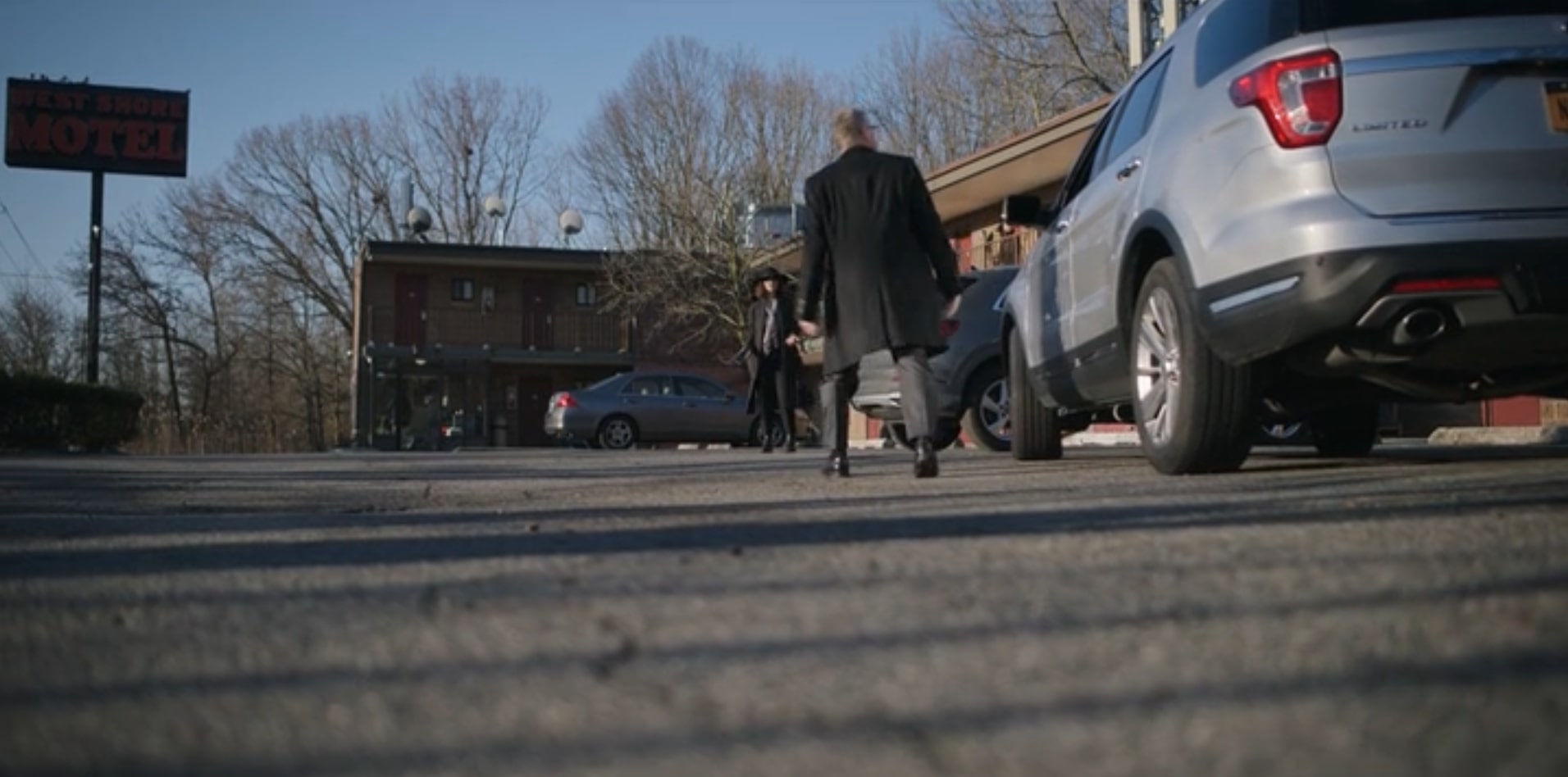 Slightly separate from Cassie's problems, Megan (Rosie Perez) continues to indulge in corporate espionage, revealing confidential data from her husband's company to their South Korean competitor. Like Helen Tasker (Jamie Lee Curtis) in 'True Lies' (1994), she is seeking a cheap thrill that can transport her from her relatively boring life. She almost gets caught by her husband right before she is about to make a transaction in front of a motel, but she persuades him by saying that she is there to plan a birthday surprise for him.
The Errand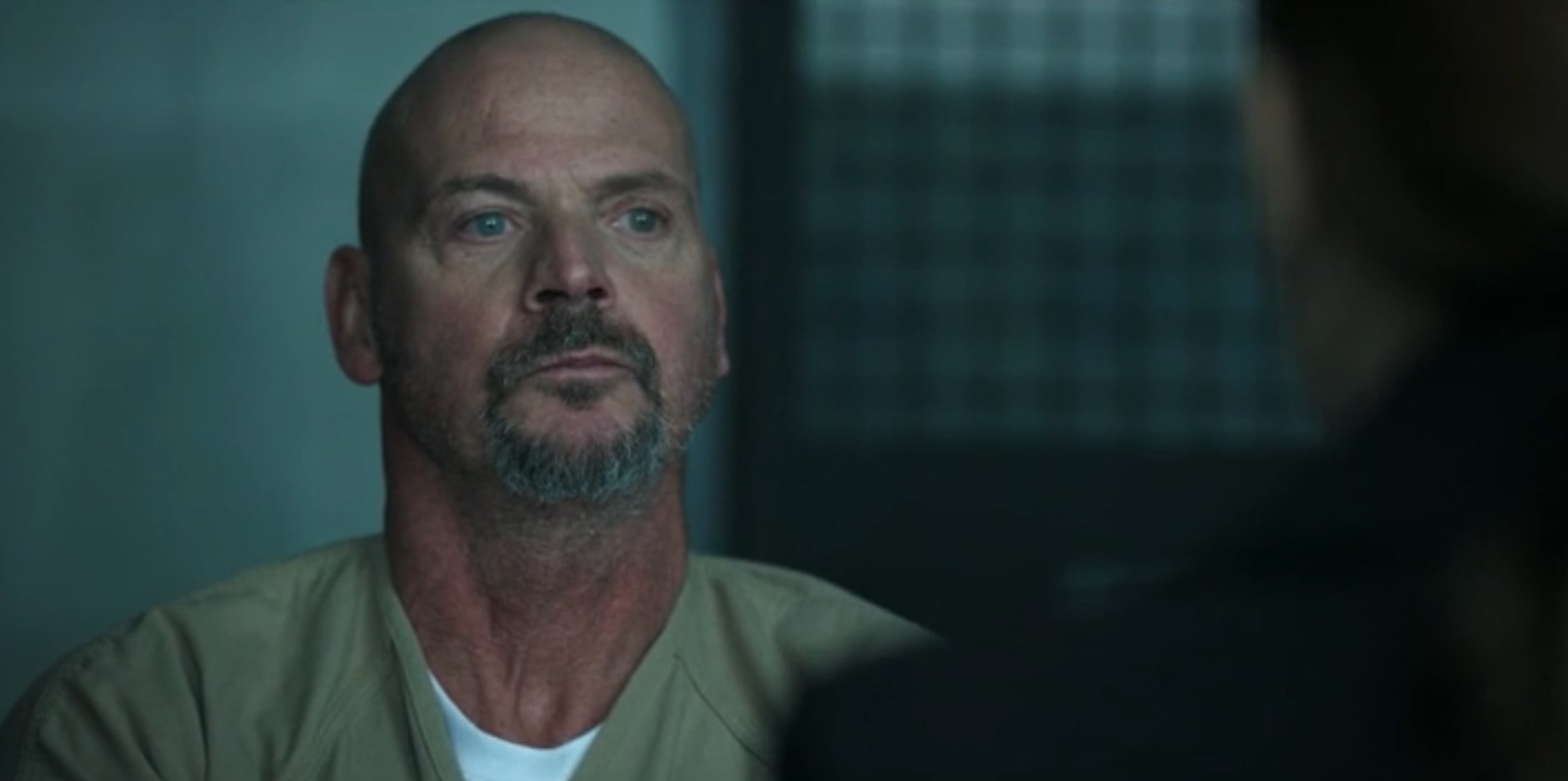 To pay back her debt, Annie has to visit a prison, meet a client who has been incarcerated there, and give him a small envelope. Desperate and terrified, she reaches out to her boss, who refuses to get involved. Annie cuts a hole in her pocket, puts the envelope inside, and sews it back up. During the meeting, she relays the message that she was supposed to, "Your family will be taken care of," and hands over the envelope to the client. When two pills fall out of it, she instantly realizes what they are, but before she can do anything, he has put them in his mouth. To save Cassie from her own idiocy, Annie has now helped the mob eliminate a possible threat. Clearly, the effects of Cassie's self-destructive and careless actions are felt not just by her but by those around her as well.
The Warehouse

Cassie continues to have those vivid visions in which she communicates with a projection of Alex. A large part of her is afraid that she is losing her sanity. Another part is terrified by the prospect of what this version of Alex will find in her mind, despite him being not real. She is aware that Annie is in trouble because of her and convinces herself that she has to find some way to help her. Bits and pieces of memories from her night with Alex continue to come back to her. One such memory makes her realize that she and Alex had talked about his apartment, and she ropes in Annie's boyfriend Max (Deniz Akdeniz) to accompany her there. Alex told her that he worked from home, and she wants to use his computer to access his company data, which she believes can reveal who killed him.
At the apartment, they barely escape from being spotted by Miranda (Michelle Gomez) who arrives at the apartment not long after them. As she doesn't find what she is looking for, she leaves, but not before destroying the computer. Miranda has her own problems; she has been explicitly told to stay away from Cassie by her superiors. But she has become so obsessed with the whole sequence of events that it is too late for her to get out.
Cassie discovers the address to a Lionfish property on an envelope in Alex's apartment. When they get there, she and Max find that the rat-infested property houses Lionfish's mainframe computer. They also learn that Alex took $200 million from the company and relocated it offshore, making them wonder if that is what got him killed. Much to her horror, Cassie discovers that Lionfish has her missing driver's license and has placed her on a list with dead people and Miranda, whose real name seems to be Elena king. It appears that the shadowy organization that Elena works for has put a hit out on her, just as they did with Cassie.
When he is unable to access the computer any longer, Max realizes that they have been found out. They try to flee, but he gets run over by a car while pushing Cassie out of the way. The episode ends as Cassie frantically performs chest compressions on Max. Because of her impulsiveness and natural inclination to run towards disaster, yet another person who genuinely seems to care for her gets hurt.
Read More: Where Was The Flight Attendant Filmed?