Boasting an all Malaysian cast, 'The Ghost Bride' is a unique Mandarin series that combines elements of both fantasy and romance. Adding to this, it takes you from one world to another and explores Chinese folklore surrounding the afterlife and reincarnation. The local cultural flavor of the show is enough to keep you engaged throughout its runtime, but what makes it even more intriguing is its underlying mysteries. And not to mention, the first season comes to an end with a major cliffhanger.
So if you felt a little lost when the show unraveled all of its puzzling plot points or if you're simply trying to wrap your head around its ending, just read on further to get a better understanding of everything that happened in its first season.
Plot Summary
Adapted from Malaysian author Yangsze Choo's novel of the same name, 'The Ghost Bride' revolves around the life of a young woman, who gets a proposal to become the ghost bride of the son of a very wealthy family. Although she is very reluctant about it initially, this proposal sets off a series of unfortunate events that eventually force her to comply with it. But the more she plunges deep into the affairs of the royal family, the more she finds herself into a supernatural world where only she can bring order.
Who Killed Tian Ching and Li Lan?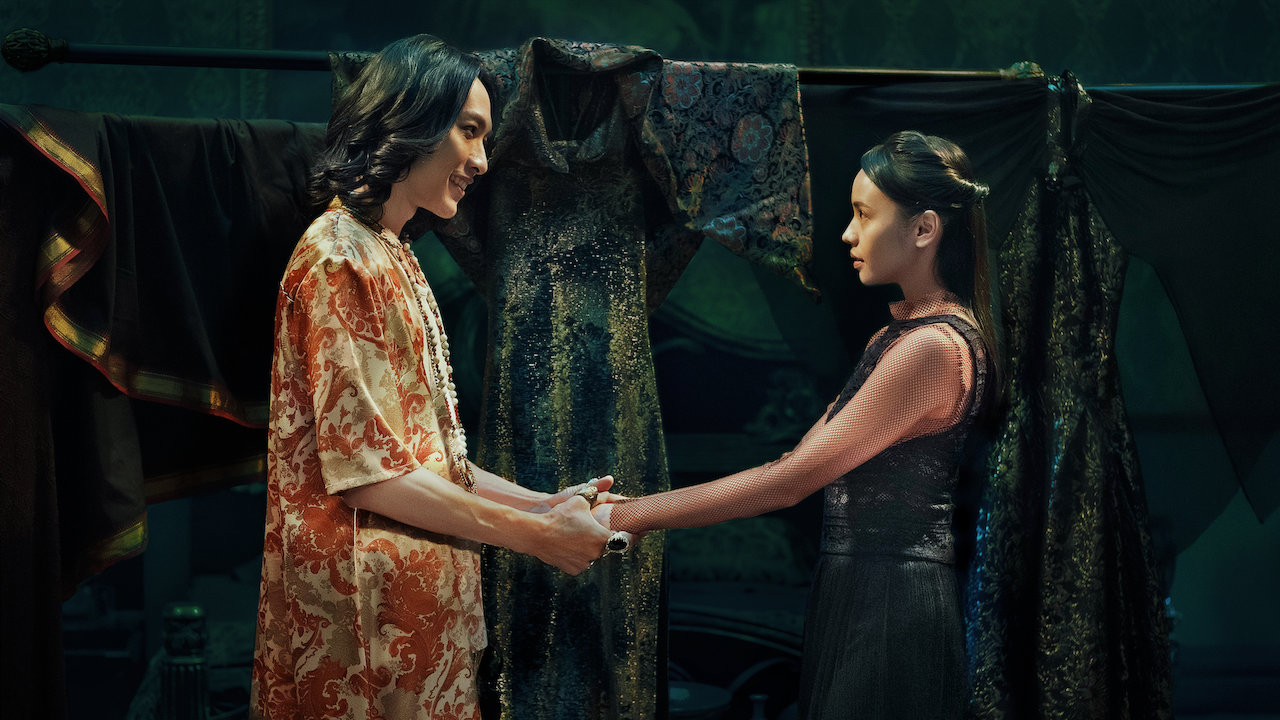 Lin Lan's world comes crashing down when she unknowingly gets herself involved with the affairs of the Lim family. After refusing the proposal of becoming the "ghost bride" of their deceased son, Lin is haunted by Ching's ghost. He appears in her nightmares and blackmails her that he will forever haunt her family if she does not accept his proposal.
Meanwhile, her debt-ridden father frantically looks for ways to keep the family afloat and ends up falling gravely ill. Using this to his own advantage, Ching informs her that her father is now in a realm that lies between life and death and is slowly running out of time. He offers her a deal: if she is able to find his murderer before her father is sent to the realm of the dead, he will be able to do something to bring him back to life.
Lin Lan embarks on a mission to find out who murdered the heir of the Lim family and while she's at it, she runs into a Heavenly Guardian named Er Lang. As a Heavenly Guardian, it is his responsibility to figure out how Ching is taking control over the "Purgatory realm". So just like Lin Lan, he, too, sets out to explore the depths of the Lim mansion to find any worthy leads.
As Lin Lan gets closer to unraveling the true identity of the mysterious killer, she herself gets murdered and is instantly sent to the "middle realm." This is where she is asked to make a grim choice: she can either let her father die or she can become Ching's ghost bride and resurrect her father. For obvious reasons, she chooses the latter and her father wakes up in the real human world while she becomes the Ching's bride.
In the events that follow, while Er Lang travels to the "middle realm" to help Lin, Tian Bai—Ching's brother—tries to look for the person who killed his brother. He even discovers arsenic in the room of one of his maids and realizes that she was responsible for the murder. The maid even claims that she killed him because he brutally harassed all the servants of the house and treated no one with respect. With this, everyone ends up assuming that the maid even killed Lin as she was getting really close to solving the mystery behind the murder. This part of the story then takes a back seat.
However, much later in the show, when Tian Bai and Lin's father discuss all about Lin's unusual death and the murderer's intentions behind it, Bai's fiance, Isabella, accidentally ends up blabbering a very intricate detail of the place where Lin was killed. Isabella tries her best to hide the truth but all of it just further cements Tian Bai's suspicion. Turns out that she had once cheated on Bai with his brother and Ching had later used this to blackmail her.
Too scared to tell Bai about it, she decided to kill Ching. Later when Lin started getting involved in the case and got too close to solving the mystery, Isabella was forced to get her out-of-the-way as well. However, if you think about it, Lin was attacked by Isabella only because Ching forced her to delve into the personal matters of his family. So it isn't Isabella who tries to kill her, but it's Ching.
The Ending: The Sacrifice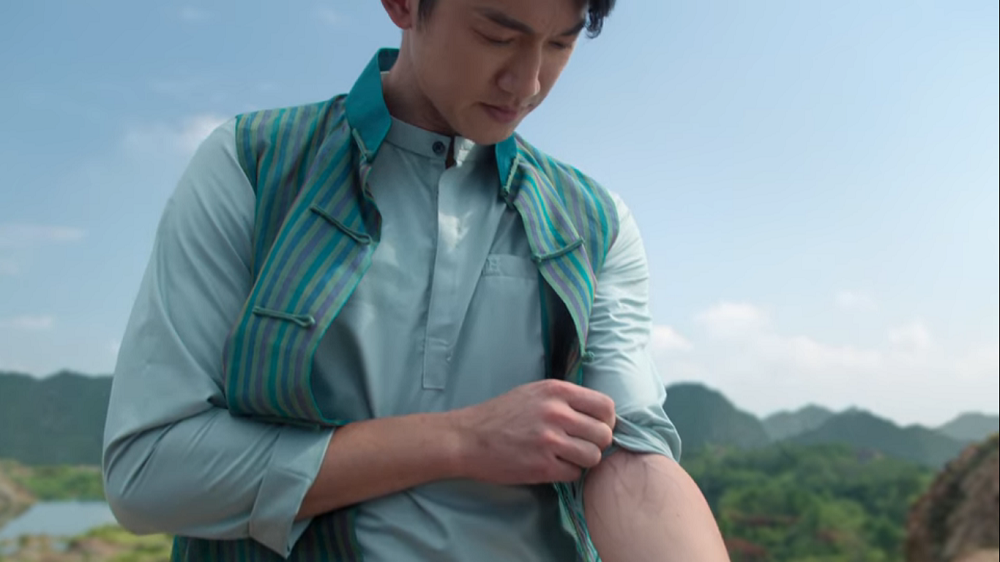 Back in the Underworld, Lin Lan and Er Lang attempt to expose all of Ching's wrongdoings to the legal authorities who run the place. They use Ching's textless heavenly scripts to get in touch with one of the judges of the Underworld and invite him to meet them at an upcoming party at Ching's mansion. Not everything goes as planned and their whole plotting against Ching backfires on them. After they get captured by Ching and are almost killed by him, it is Lin's dead mother who gets there to save them.
Now, every person who ends up in the Underworld seems to be affected by a curse. This curse poisons their blood and slowly soars through their bodies. Even when Lin's father was in the Underworld, his veins were turning black because of the curse and Lin was expected to save him before the curse took over his entire body. So this curse is more or less of ticking bomb. If a human is able to return to the real world before the curse completely takes over, he/she will be saved from death. You might be able to recall that Lin ends up taking the curse onto herself just to save her father from it and this itself explains the ending of the first season.
When Lin almost gets consumed by the curse, Er Lang decides to do something to save her from it. Lin later wakes up in the human realm and gets back to living her old life. And just when she's about to get married to Tian Bai, Er Lang appears and assures her that he is still doing just fine. He reveals it to her that he ended up sacrificing his Heavenly Guardian promotion to save her life but the end of the season suggests that he was lying. In the closing scene, Er Lang lifts up his sleeve and reveals that now he has been affected by the curse.
So clearly, just to save Lin's life, Er Lang took the curse onto himself. This could very well be a cue for the next season in which Er Lang and Lin will again embark on another adventure in the dark Underworld to now save Lang's life. Or it could simply be a representation of how much Er Lang loves her and is even willing to give up on his life just to make sure that she's able to live.
Read More: Where Was The Ghost Bride Filmed?