It's difficult to fathom the idea that a child could commit heinous acts against their parents, motivated by greed and spite. This is precisely the narrative explored in 'The Girl Who Killed Her Parents.' The film delves into the shocking story of Suzane von Richthofen, who conspires with her boyfriend and the boyfriend's brother to not only harm but brutally murder her parents. Directed by Mauricio Eça, the psychological thriller delves into this unsettling narrative, seeking to understand the motivations that may have driven Suzane to commit such gruesome acts. Carla Diaz delivers a compelling portrayal of Suzane von Richthofen, while Leonardo Bittencourt plays her accomplice boyfriend. Joining them in leading roles are Allan Souza Lima, Vera Zimmermann, and Leonardo Medeiros.
The Girl Who Killed Her Parents is Based on a True Story
The screenplay of the film was crafted by writers Ilana Casoy and Raphael Montes, drawing from the real events that unfolded in São Paulo in 2002 and the case garnered a lot of attention. 18-year-old Suzane Louise von Richthofen conspired with her 21-year-old boyfriend, Daniel Cravinhos, and Daniel's older brother, Cristian Cravinhos, who was 26 at the time, to kill her parents.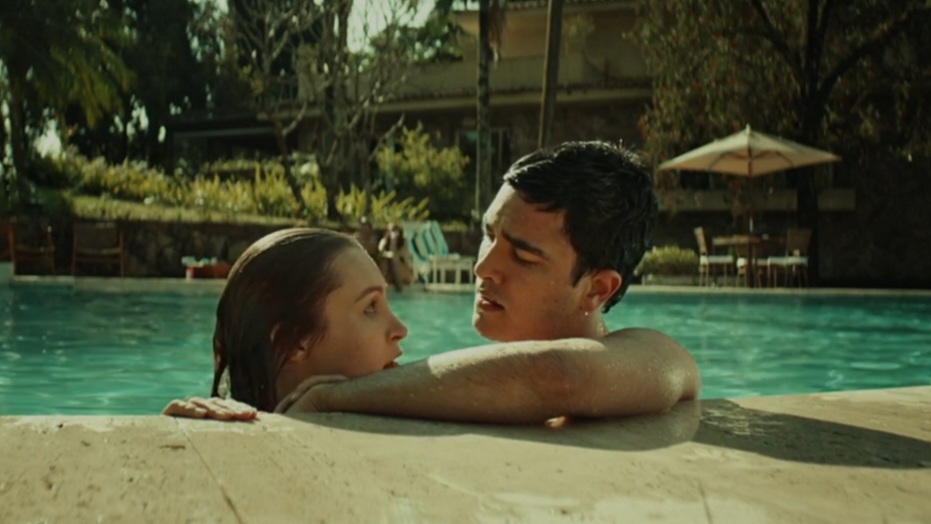 Suzane von Richthofen came from a wealthy and established family. Her father, Manfred Albert von Richthofen, was an engineer, and her mother, Marisia von Richthofen, was a psychiatrist. She also had a younger brother, Andreas Albert von Richthofen, who was taking model airplane flying lessons from Daniel. In the summer of 1999, Suzane met Daniel, and the two began a relationship. However, Suzane's parents did not approve of this relationship when they discovered that Daniel was a regular marijuana user and lacked clear aspirations in life. This disapproval was compounded by their concern about Daniel's lower-class background. Despite the objections, Suzane and Daniel continued their relationship in secret.
Suzane had reportedly been planning the murder for several months. Late at night on October 31, 2002, she deactivated the alarm system at her house and allowed Daniel and Cristian to enter. While they proceeded to her parents' bedroom, Suzane remained in the living room. The brothers used iron bars to attack her parents, before strangling and suffocating her mother using a towel. The three of them also stole money from the house and deliberately ransacked it to make it appear like a burglary had taken place. To establish their alibis, Daniel and Suzane had reserved a hotel room, and Cristian went to a fast-food restaurant.
In the early morning, Suzane arrived at her home with her younger brother, Andreas to "discover" the crime scene. She promptly called the police. However, as the authorities examined the crime scene, they began to have doubts about the burglary motive, as the alarm had been disabled and there were no signs of forced entry. Their suspicions soon turned toward Suzane, especially after neighbors reported seeing her celebrating her 19th birthday with her boyfriend in the swimming pool of her house just a few hours after her parents' funeral. The authorities began closely monitoring her behavior and soon uncovered further evidence, such as Cristian's purchase of a Suzuki motorcycle with 100-dollar bills shortly after the crime, which far exceeded his usual financial means.
On November 9, 2002, the authorities arrested Suzane and her accomplices, and Suzane eventually confessed to the murders. The trial commenced in July 2006, and during the proceedings, Suzane's defense team argued that it was Daniel who had influenced and corrupted her mind. In contrast, Daniel and his brother claimed that Suzane had been subjected to abuse by her parents and had urged them to commit the murders. The prosecutors also alleged that she was driven by her greed for her inheritance when she hatched the plan to kill her parents. Despite these arguments, they were all found guilty. Suzane and Daniel received sentences of 39 years each for first-degree murder, while Cristian was sentenced to 38 years for conspiracy related to the crimes.
The film closely examines the planning and execution of the crime, staying true to the facts of the high-profile case. It incorporates a haunting tone that intensifies the sense of dread and horror in the narrative. The performances by the actors effectively convey how the events may have unfolded. Viewers familiar with the real case will likely find the film to be a compelling and accurate depiction of the events they witnessed as they transpired in real life.
Suzane spent 16 years in custody at the Penitenciária Feminina Santa Maria Eufrásia Pelletier in Tremembé. During her time in prison, she married Sandra Regina, but their marriage ended when Regina was released from prison. Suzane was released on probation on January 11, 2023. In February, she announced her plans to start her sewing studio named Su Entre Linhas. She is currently residing in Bragança Paulista and is in a relationship with a local doctor named Felipe Zecchini Muniz and is also expecting her first child with him.
Read More: Is Lifetime's Stalked by My Stepsister Inspired by a True Story?