Directed by Olivier Nakache & Éric Toledano, 'The Intouchables' is a French comedy-drama and one of the highest-grossing non-English films. It tells Philippe's (Francois Cluzet) story, a wealthy aristocrat, born in luxury and heritage, and his caregiver, Driss (Omar Sy). Philippe is a quadriplegic as a result of a paragliding accident at the age of 42. He hires Driss, a Senegalese immigrant, as his caregiver after taking a liking to his boisterous spirit and nonchalance towards his disability. They strike an improbable friendship between a man from society's margins and the other from its upper echelons.
This disparaging bond sets up for a poignant film that touches a humanistic chord amongst the viewers. Its beautiful screenplay and narrative, told in flashbacks, create nostalgic moments that linger on as an after effect. The story is based on real-life persons Philippe Pozzo di Borgo, a man born into French nobility, and his relationship with Abdel Sellou, an Algerian immigrant who happened to be his caregiver. We decided to look further into the film's conjunction with the real-life story and read between its nuances. Here are the details. SPOILERS AHEAD!
The Intouchables Plot Details
Philippe is a wealthy aristocratic businessman with all the luxuries of life within his reach. Unfortunately, he has quadriplegia- he is paralyzed in both pairs of his limbs and is wheelchair-bound. Philippe and his assistant, Magalie, decide to interview candidates for the position of a caregiver. Driss is a Senegalese immigrant living in a cramped little house along with his large family. He has a history of judicial incarceration, a fact that he has hidden from his family.
He opts for the interview but wants to be rejected to avail unemployment benefits provided by the French State. Driss' straightforward approach and his raw demeanor entice Philippe, and he ends up hiring him. Philippe ignores his criminal record and decides to keep Driss under his employment as long as he does his job. Driss takes up the job unwittingly but gradually develops a bond with Philippe.
Driss' antics like pouring hot water on Philippe's hand to check whether he can feel it, asking him to pick up a ringing phone, and making him smoke marijuana are the little moments that capture their growing friendship. Driss doesn't approach his work with sympathy- his genuine insouciance makes Philippe believe in him. Philippe confides in him about his paragliding accident and also introduces Driss to modern art and opera. Driss later finds out that Philippe has a pen-pal named Eleonore residing in Dunkirk.
He tries to set up a meeting between Philippe and Eleonore, but Philippe backs out at the last moment. Subsequently, they both go for a paragliding getaway in the Alps. Driss faces an alarming situation where he has to deal with a cousin caught on the wrong side of a gang. Philippe overhears these details and asks him to leave on the pretext that Driss wouldn't like to be a caregiver his entire life. Thus, they part ways. Interestingly, the film ends at a serene moment that merits an informed discussion.
The Intouchables Ending: Why Does Philippe Employ Driss?
The film ends with Driss setting up a date for Eleonore and Philippe. He bids adieu to them, a somber moment that surmises their eccentric relationship. The film's final shot shows the real-life Philippe and Driss- actually an Algerian immigrant named Abdel Sellou. It is a celebration of their friendship- a testament to the fact that life, however hard it is, can be enjoyed in good company. Philippe and Driss are men from radically different parts of the society but somehow manage to grow together.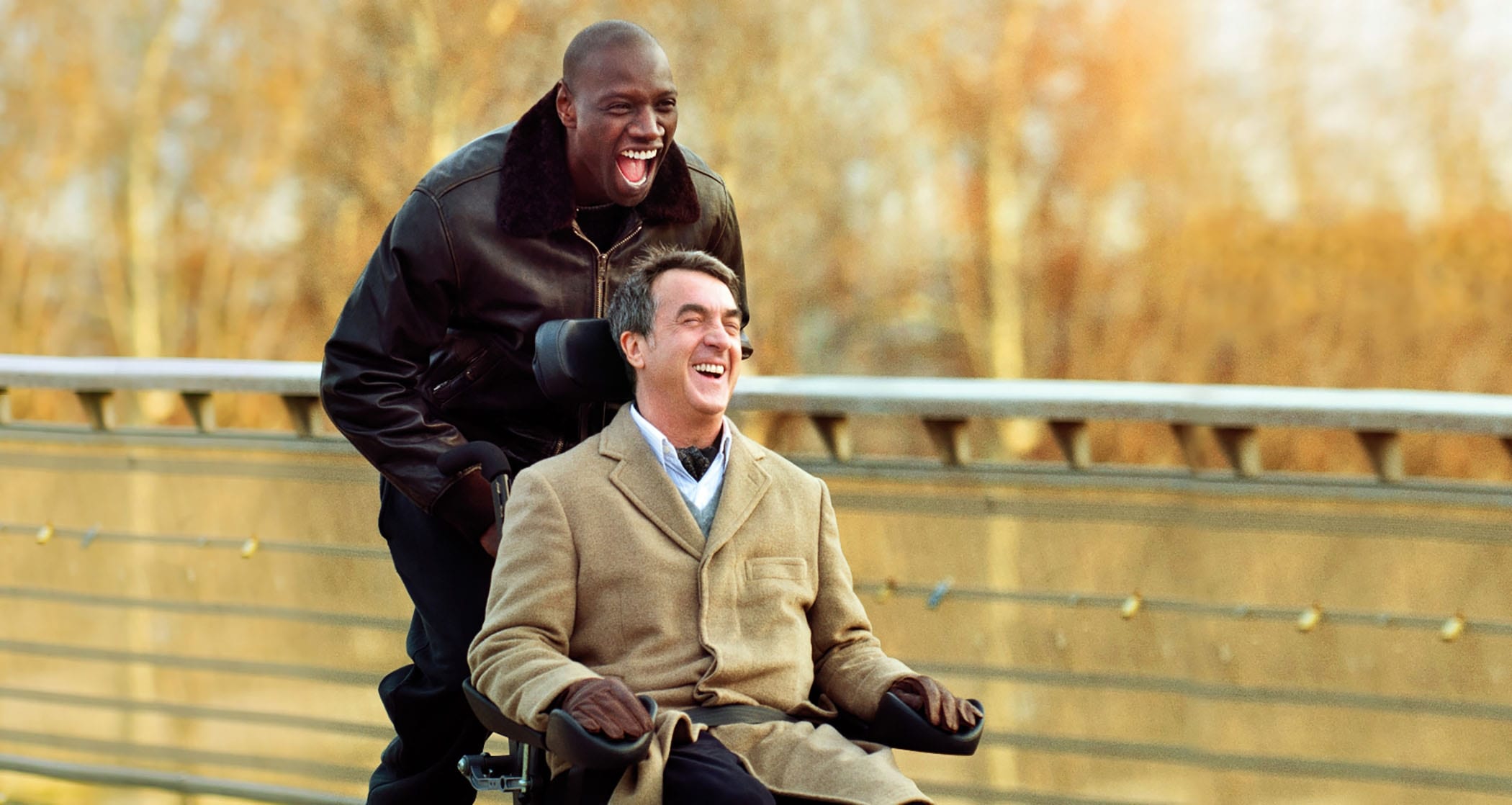 In the last 15 minutes of the film, Philippe's and Driss' character development is summed up effectively. Philippe regains his zeal to live and love through his infirmity, whereas Driss sheds his murky past and grows to become a compassionate individual. An interesting device the filmmakers use is a cyclical narrative- the final act of the film returns to the opening sequence. It is revealed that Driss returns to Philippe at Yvonne's (Philippe's aide) behest and takes him out on a rambunctious car drive wherein he gets Philippe suited up for a date with Eleonore.
Pleasantly surprised, Philippe lets him go this time out of love and not the compulsion of circumstances like before. The end shot of the real-life characters binds together the film's ethos, i.e., a poignant reflection on life, disability, and the tenderness of the human bond. Philippe's accident makes him reflect upon the unpredictability of life. Despite having everything he desires, he cannot do a task as simple as early morning ablutions.
A year after his accident, he loses his wife to cancer. This disrupts his thought process, and he can't help but reflect on the changed attitude of people around him. He dislikes the pity and concern that everyone offers him. Driss's flamboyant nature and his indifference towards Philippe's condition offer Philippe a vibrant social interaction. More than a caregiver, Philippe searches for a new relationship that can alleviate his mental sufferings.
Viewers might scorn at Driss' attitude towards Philippe's disability, but it reflects Driss' innocence, a precursor to a heartfelt friendship. The scene where Driss and Philippe go paragliding again symbolizes the influence that Driss' presence has on Philippe. More than a person who needs care, Driss treats Philippe as a friend who deserves to enjoy his life to the fullest. Philippe is also able to steady his relationship with his adopted daughter Elisa, aided by his fresh perspective.
What Happens to Driss After Leaving Philippe?
Philippe has to let go of Driss after he overhears a conversation about his cousin's problematic situation. Realizing that Driss has to support his family, Philippe releases him from his job. He hires new caretakers, but none can replace Driss' charming and high-spirited nature. Philippe descends into melancholy and stops caring about himself.
Yvonne informs Driss about Philippe's situation, and he comes back to reinvigorate the man's life. Driss knows that Philippe's reluctance to meet Eleonore stems from his insecurities and decides to finish his incomplete quest. He manages to do so in a garb of surprise, translating into hearty contentment for both of them. On the other hand, Driss' experience while working with Philippe enables him to land a decent job and lead his life without various hassles.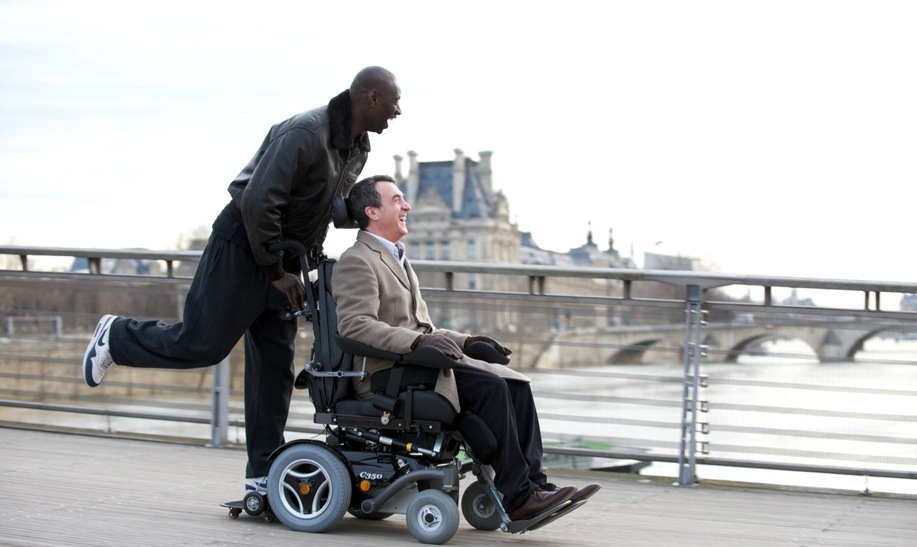 In essence, this film covers a range of emotions by supplanting itself on a beautiful journey of life and friendship. It tackles sensitive issues of disability, autonomy, and the abstract essence of life quite effectively. What is required to lead a life of contentment? Perhaps this film might hold the key to the complex answers. The fact that the real-life Philippe Pozzo di Borgo and Abdel Sellou are still close friends exemplifies that any relationship can last long if dealt with innocence and kindness.
Read More: Best French New Wave Movies of All Time