Netflix's 'The Kissing Booth' became one of the most popular teen drama on the year of its release due to the story of a quirky romance. Its sequel, too, delivers on the promise of a fun romance drama. It picks up where we had last seen Elle and adds some new twists to her story, especially with the prospect of a new suitor. In the end, she is confronted by a difficult choice that will decide the course of her friendships and relationships. If you haven't seen the film yet, head over to Netflix. SPOILERS AHEAD
Plot Summary
After spending a dreamy summer with Noah and then bidding him goodbye, Elle returns to school for the final time. She, Lee, and Rachel spend all their time together. Things heat up at school when a boy named Marco joins the class. His and Elle's paths cross and, in a strange turn of events, they end up working together. While the distance threatens to end her relationship with Noah, Elle gets closer to Marco.
The Ending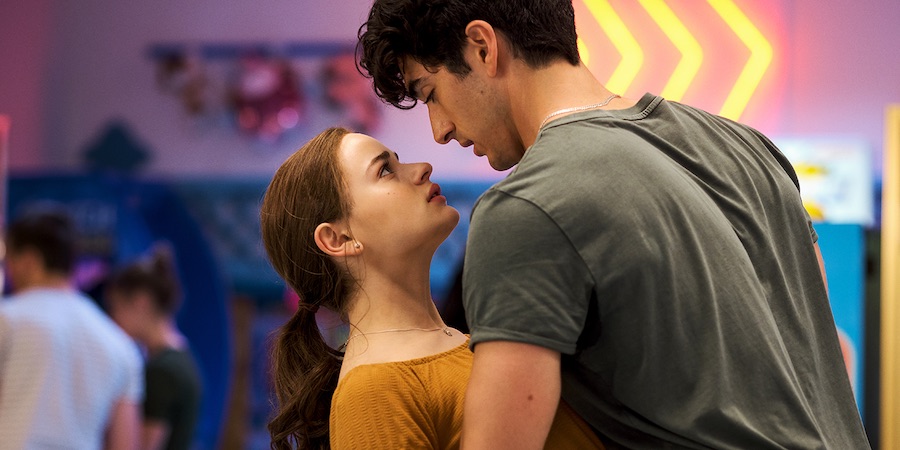 With everyone angry with her, Elle tries to mend one relationship at a time. She begins with Rachel, clearing the air between them, and promising to not encroach on her time with Lee. She also patches up with Lee, who is heartbroken over Rachel and hopes that she will forgive him for lying to her and not prioritizing her better. Elle uses the kissing booth to bring them back together. This is also where she is confronted by Marco, who tells her that he has feelings for her. However, she tells him that even though she felt something for him when she kissed him, she is truly in love with Noah.
Meanwhile, Chloe talks with Noah about Elle and convinces him to go back and fight for her if he really loves her. He goes to the kissing booth to meet Elle, but she has already left for the airport looking for him. Eventually, they meet at their spot and reconcile. On the graduation day, Lee asks Elle about her college applications. She tells him and Noah that she has been put on the waiting list for both Berkeley and Harvard. In reality, however, she has been accepted for both.
What does it mean for Elle?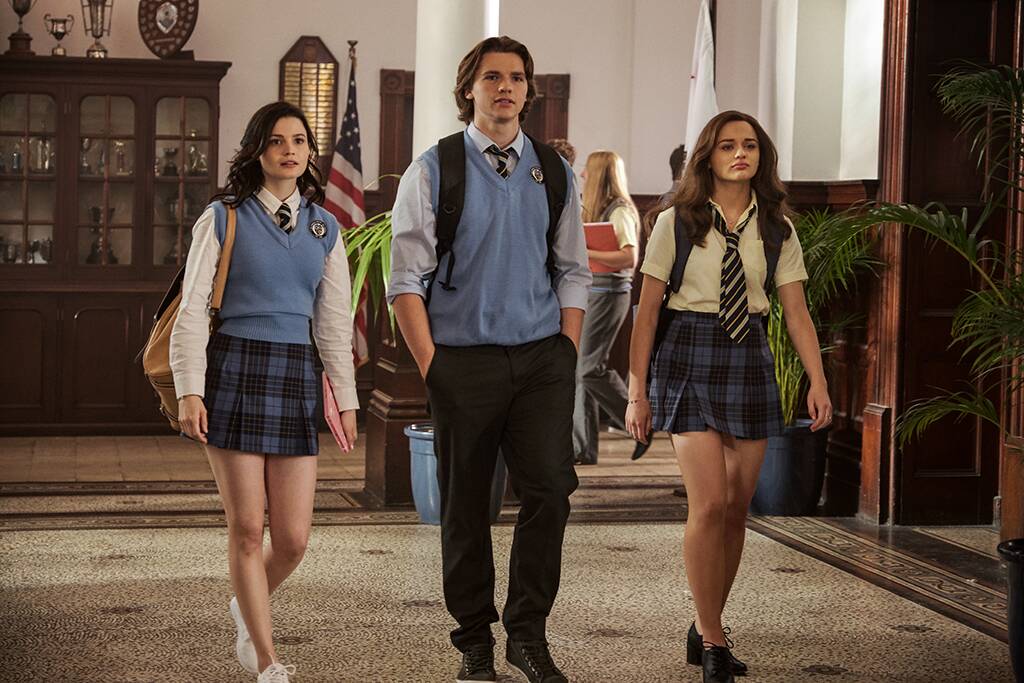 If there is one thing we know about Rochelle Evans, from her story in the first and second part of 'The Kissing Booth', it is that the problems in her life revolve mainly around decision making. She is always drawn towards conflicts and it is the answer to it that lands her in trouble with her loved ones. Previously, she fell in love with Noah, despite her pact with Lee, and, in the end, had to choose one over the other. The same dilemma continues in 'The Kissing Booth 2' and paves the way for the next installment as well.
She and Lee had the plan of going to Berkeley for college, but on Noah's insistence, she applies for Harvard as well. She did not worry much about it in the beginning as she thought that it would be easier to leave it on the colleges. One of them was sure to reject her and the decision would be made for her, without raising any conflict with either Lee or Noah. But then, she is accepted to both, which means that she has to make the choice by herself. Will she stick to the plan she had made with Lee, or will she rather choose Noah?
Considering how close she is to Lee, and how he always chooses her above everything else, even his girlfriend, one would think that Elle would go with her original plan. It means a lot for her friendship with Lee, who has been by her side since the beginning, and has allowed a lapse in the rules of their relationships, time and again. There has never been a choice for him other than her, and one would expect Elle to reciprocate the same loyalty to him. However, her feelings for Noah complicate the matter.
In 'The Kissing Booth', she told Lee that he couldn't choose who she loves. If he couldn't accept her love for Noah, she would rather not be friends with him. Clearly, Noah is a strong contender for her priorities. Also, she would want to be close to him because they have already tried long-distance and it created a lot of problems for them. If she has a chance to go to Boston with Noah and give a proper shot to their relationship, why wouldn't she want to give that a chance? But that would mean, once again, that she has chosen Noah over Lee, and that wouldn't bode so well for her friendship.
Another thing that the final scene hints at is the trouble in the romantic paradise for Elle. After a crackling chemistry with Marco, she decided to let go of him when she realized that Noah is the one for her. However, Marco felt something between them and it looks like he is not ready to let go of that yet. He thinks Elle is worth all the trouble, and perhaps, there are still some things that could create problems between Elle and Noah, giving a chance to Marco to express his love for her. Alternately, Marco could also turn into an obsessed lover and pose some real danger to Elle and the people close to her.
Read More: The Kissing Booth Filming Locations