Apple TV+ 'The Morning Show' season 3 sees Cory, Alex, and Bradley bracing themselves for changes amidst Paul Marks' bid to purchase the UBA network. However, Alex finds herself at the center of scrutiny when her relationship with Paul becomes public knowledge. Meanwhile, Christine also faces threats because of her pro-abortion stance. Alex is pushed to her limit after an embarrassing interview and makes an important decision regarding her future. Paul also faces setbacks that force him to reshape his plans for the UBA. If you are looking for Paul's plans and Alex's future at the UBA, here is eveyhting you need to know! SPOILERS AHEAD!
The Morning Show Season 3 Episode 8 Recap
The eighth episode, titled 'DNF,' opens with Christine Hunter reading comments about her pro-abortion social media post in light of recent changes to abortion laws. On her way to work, an angry civilian attacks her with fake blood. At the UBA, Mia becomes concerned about Christine's well-being and assigns a bodyguard to the news anchor after threats continue. Meanwhile, the news of Alex dating Paul Marks goes viral while Alex's interview with Paul is in post-production. Alex learns from Chip that influential personalities are unwilling to speak with her on live broadcasts.
Stella speaks with Cory and tries to hint at Kate's involvement in something shady at Hyperion. However, Cory is only focused on completing the UBA's sale. After Kate cuts ties with Stella, the former turns to Bradley for help getting Kate to talk about Hyperion's business. Chip reveals that most of Alex's potential interview subjects are going to the rival network and tries to convince her to make an official statement about the leaks. However, Alex refuses to become a viral gossip by commenting. Chip works on the final edit of Alex's interview with Paul but becomes irked with Cory's suggestions.
Bradley and Laura's romance continues progressing, but Bradley reveals she spent the evening with Cory's mother. As a result, Laura becomes suspicious that something is going on between Bradley and Cory. At work, Laura speaks with her co-anchor, Audra, who insists that Bradley is lying to her and cheating on Laura with Cory. Audra convinces Laura to go through Bradley's leaked data from the UBA hacking to confirm her suspicions. Mia learns that Andre is in New York and speaking with rival network YDA and confronts him for ghosting her. When Andre refuses to provide an explanation, Mia accuses him of being commitment-phobic.
Cory speaks with Alex about the interview's final cut, but Alex insists on pulling the interview from the broadcast schedule to cover the abortion law changes. Cory reluctantly agrees to postpone airing the interview by a week but warns Alex of the scrutiny she will face at the UBA and outside for dating Paul. Bradley contacts Kate, but she refuses to speak at first and covertly contacts Bradley. Kate meets Bradley in the parking garage and sets up a meeting to speak about Hyperion on record. However, Kate fails to attend the meeting, leaving Bradley disappointed.
Meanwhile, Laura goes through Bradley's leaks and discovers her involvement in covering up Hal's presence at the Capitol storming. However, Laura keeps her findings to herself for now. Paul's engine testing in Texas goes badly, resulting in Paul losing his cool with his employees. On the other hand, Andre meets Mia in her office, apologizes for his behavior, and they resume their relationship. Christine goes for a run to prove a point to herself after an argument with Yanko and badly injures her leg. Alex faces unsavory comments at work because of her relationship with Paul.
The Morning Show Season 3 Episode 8 Ending: Does Alex Leave the UBA?
Later in the episode, Alex decides to interview Jess Bennett, a blog founder who predicted the overturning of ROE years ago. However, during the interview, Jess turns on Alex and comments about her relationship with Paul. Jess questions Alex's integrity and implies she will become a puppet under Paul. Alex becomes disoriented by the personal attack and blasts Chip for not properly vetting Jess' motives behind doing the interview. As a result, Alex and Chip end up in an argument, resulting in Alex firing Chip. Paul meets Cory for a photo shoot with the deal near closure. However, Cory warns Paul that the billionaire will need his counsel to run the UBA.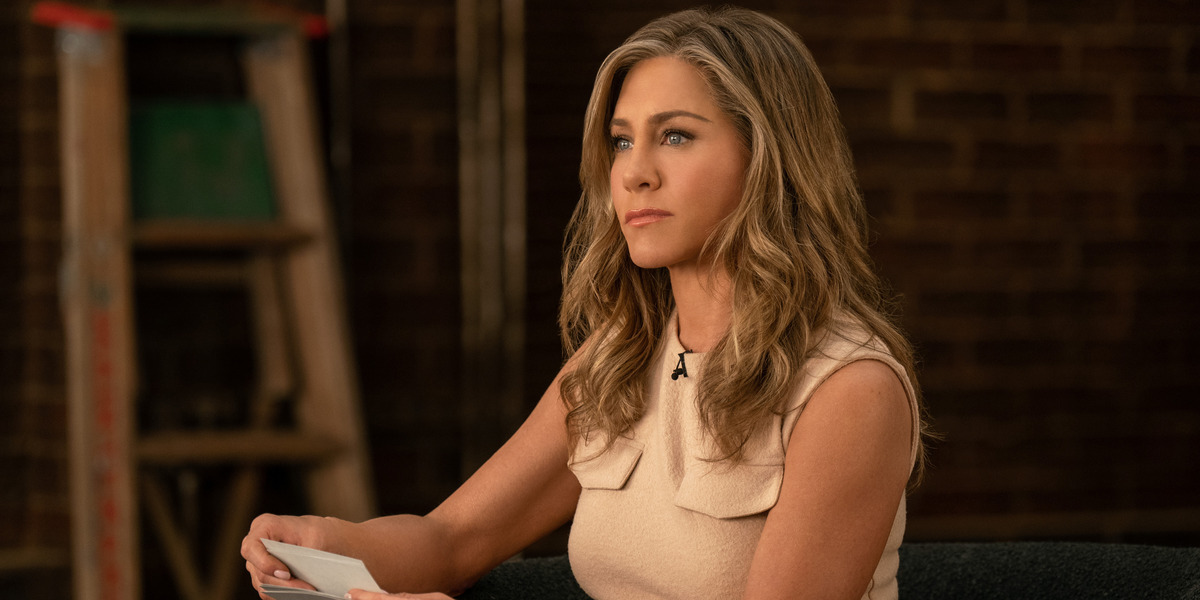 Ultimately, Paul and Alex reunite after a torrid week of gossip about their relationship. Alex tells Paul about the scrutiny she is facing at work because of their relationship. She also reveals firing Chip, which surprises Paul. Alex expresses the possibility of leaving the UBA as she no longer feels at home there. However, Paul proposes a counter-solution. Paul suggests selling the UBA's other assets, such as licenses, film franchises, and sports divisions, to focus solely on news. Moreover, Paul implies he and Alex will be able to work together on building a news organization based on their morals and integrity. Thus, Paul convinces Alex not to quit the UBA and fight to make it better.
Later, Paul's head of security, Amanda, speaks with Fred to get a valuation of the UBA's assets so they can be sold as soon as the deal is complete. Paul wants to use the funds raised from selling the UBA's assets to fund his space research at Hyperion. Consequently, Paul will also not have to deal with Cory as he plans to place Alex in charge of running things at the UBA. The episode ends with the TMS staff, except for Alex, gathering in the newsroom for Hannah's anniversary and toast to their deceased colleague/family member.
Read More: The Morning Show Season 3 Episode 7 Recap