Lifetime Network's 'The Pregnancy Pact' is a 2010 teen drama television movie that revolves around 28-year-old reporter Sidney Bloom, who is curious to learn about the sudden teen pregnancy outbreak in her old high school. However, after going in to investigate, Sidney learns how several teenage girls have made a secret pact to get pregnant and raise their babies together. While the movie explores the morality and dangers behind such a pact, it is based on the real-world 2008 report about a similar pregnancy pact at Gloucester High School in Gloucester, Massachusetts. Well, with fans now eager to learn more about the main cast members, let's find out where they are at present, shall we?
Where Is Thora Birch Now?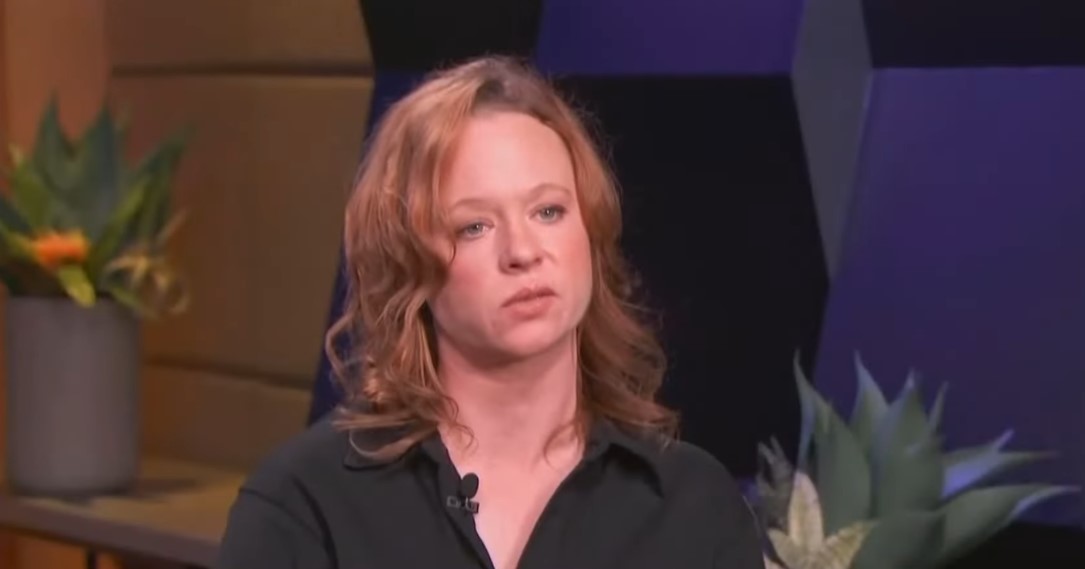 While Thora Birch started her acting career in 1988 as Molly Johnson in the movie 'Purple People Eater,' she was already a well-established actress by the time she essayed Sidney Bloom in 'The Pregnancy Pact.' Once filming for 'The Pregnancy Pact' ended, Thora moved on to other prominent roles, with a notable few being Vivian Petunia in 'Petunia,' Callie in 'Affairs of State,' Morgan in 'Colony,' Gamma / Mary in 'The Walking Dead,' and Emily in 'The Etruscan Smile,' for which the whole cast won Best Ensemble Cast at the 2018 Boston Film Festival.
On the other hand, she even tried her hand at film direction and podcast hosting in 2022 as she directed the television film 'The Gabby Petitio Story' and narrated the podcast 'Overleaper.' At present, Thora Birch is happily married to Michael Benton Adler, who is pretty well-known as a talent manager and philanthropist. We are also happy to report that her latest film, 'The Midway Point,' is still in post-production, while she is set to make her feature directorial debut with the movie 'Mr. Paradise.'
Where Is Madisen Beaty Now
Madisen Beaty essays Sara Dougan in 'The Pregnancy Pact,' and she went on to have a pretty successful career in the entertainment industry. Likewise, a few of her notable roles post-2010 include Frances Wilkinson in 'Jamie Marks is Dead,' Charlotte Tildon in Outlaws and Angels,' Katie in 'Once Upon a Time in Hollywood,' Patricia Krenwinkel in 'Aquarius,' and Talya Banks in 'The Fosters.' On the other hand, readers will also be interested to know that while Madisen currently appears to reside in California, she even works as a DJ under the alias "MASEN BAY" and has been known to play at several events and spots around Los Angeles.
Where Is David Clayton Rogers Now?
A native of Atlanta, Georgia, David Clayton Rogers started his acting career by essaying Dennis in the 2002 movie 'Bloody Sunday.' Since then, it took David little time to establish himself in the entertainment industry, and in 2010 he got the opportunity to play Brady Leary in 'The Pregnancy Pact.' Interestingly, about a year after 'The Pregnancy Pact,' David turned over a new chapter in his life as he tied the knot with his then-fiancee actress Sally Pressman.
In the meantime, he furthered his career as an actor and took on several roles, with a notable few being Kenneth Lubahn in 'H+: The Digital Series,' Ben Quimby in 'Jane by Design,' Viggo Jansen in 'Castle,' and Adam in the 2015 movie 'Uncanny.' At present, David has built up a remarkable life alongside his wife, Sally Pressman, and the two are proud parents to two wonderful children.
Where Is Max Ehrich Now?
Max Ehrich is a pretty well-known actor, singer, and dancer who started his career in the entertainment industry with the 2004 movie 'One Easy Job.' Since then, Max never looked back and passed one milestone after the other until he was offered the role of Jesse Moretti in 'The Pregnancy Pact.' Following his performance as Jesse, Max went on to star in several other productions, with a notable few of his roles being Hunter May in 'Under The Dome,' Ronbie Martin in '100 Things To Do Before High School,' Andrew in 'The Last Breakfast Club,' and Tate Watkins in 'Walk. Ride. Rodeo.'
Additionally, Max even released three well-received singles and cemented his reputation as an entertainment star. Talking about Max's personal life, readers will be interested to know that the actor got engaged to Demi Lovato in July 2020, although the couple decided to go their separate ways a couple of months later. Moreover, in November 2020, reports mentioned that Max was dating Mariah Angeliq, although he currently appears to be single.
Where Is James McCaffrey Now?
While James McCaffrey started his career in the entertainment industry through a minor role in the 1988 movie 'New York's Finest,' he built up quite a reputation in the entertainment industry before going on to essay Michael Dougan in 'The Pregnancy Pact.' At present, James McCaffrey is a veteran actor with numerous remarkable roles under his belt. Likewise, a few of his notable performances include Jimmy Keefe in 'Rescue Me,' Alex Web in 'Gun Hill, Detective William Carter in 'Blue Bloods,' and Maximillian 'Max' Tatum in 'Jessica Jones, among others.
On top of it, James also lent his voice to numerous video games, including the 'Max Payne' franchise, 'Control,' and 'Alan Wake.' Nevertheless, at present, James has built up a happy life for himself in Larchmont, New York, surrounded by his friends and family.
Where Is Camryn Manheim Now?
A native of West Caldwell, New Jersey, Camryn Manheim started her professional career as a sign language interpreter at various medical centers and hospitals. In the meantime, she took on minor roles in several productions until her off-Broadway show 'Wake Up, I'm Fat,' propelled her into the spotlight. Hence, Camryn already had a pretty solid reputation as an actor by the time she took on the role of Nurse Daly in 'The Pregnancy Pact.'
After 2010, Camryn kept furthering her career as an actress, with a few of her notable roles being Eileen Daniels in 'Jewtopia,' Twila Meadows in 'Living Biblically, Sam Barton in 'Extant,' Mary Cosgrove in 'Stumptown,' and Kate Dixon in the 'Law & Order' franchise. On top of it, she is currently a proud mother to her son, Milo Jacob Manheim, and we wish her the best for the years to come.
Where Is Nancy Travis Now?
Nancy Travis is a pretty popular actor who began her career by essaying Ann in the 1985 TV movie 'Malice in Wonderland.' Subsequently, it did not take long for directors to take note of her talent, and Nancy already had numerous films under her belt by the time she took on the role of Lorraine Dougan in 'The Pregnancy Pact.' Following the 2010 movie, Nancy went on to be a part of several other productions, with a notable few of her roles being Mrs. Koll in 'The Submarine Kid,' Vanessa Baxter in 'Last Man Standing,' Lisa in 'The Kominsky Method,' and Isabelle "Mama" McMurray in Ride.
Besides, at the time of writing, she is in the process of filming her latest movie 'Ordinary Angels.' On the other hand, we are happy to report that Nancy is currently married to her longtime husband, Robert N. Fried, and the couple are proud parents to their sons, Benjamin and Jeremy.
Read More: Where Was Lifetime's The Pregnancy Pact Filmed? Who is in the Cast?