Lifetime's 'The Pregnancy Pact' is a 2010 biographical drama movie helmed by Rosemary Rodriguez directorial that touches on the sensitive subject of teenage pregnancy and is somewhat based on a true story. The news of several teenage pregnancies in Gloucester, Massachusetts, leads Sidney Bloom, an internet blog reporter, back to her hometown to investigate this uncanny occurrence. As she digs deeper, she learns about a high school teenage pact that has brainwashed multiple young girls into conceiving a child at a young age.
When Sidney attempts to resolve the problem and unveil the truth, the conservative community gives her a hard time by not cooperating or believing in the naked truth. If your inner movie connoisseur cannot resist learning about all the locations that increase the dramatic allure of 'The Pregnancy Pact,' we've got you covered.
The Pregnancy Pact Filming Locations
'The Pregnancy Pact' was filmed in Louisiana, specifically in New Orleans and seemingly in Covington. Principal photography for the teen drama movie reportedly took place in late 2009. Though Louisiana primarily stands in for Gloucester, Massachusetts, where the actual event occurred, the makers also used news footage from the original city for certain parts of the movie. Known for its Cajun and Creole cuisine, Mardi Gras celebrations, jazz, and American Blues, the Pelican State has a diverse cultural heritage. Its economy heavily relies on the fishermen in the Gulf of Mexico. Now, let's traverse the specific locations that appear in the Lifetime movie!
New Orleans, Louisiana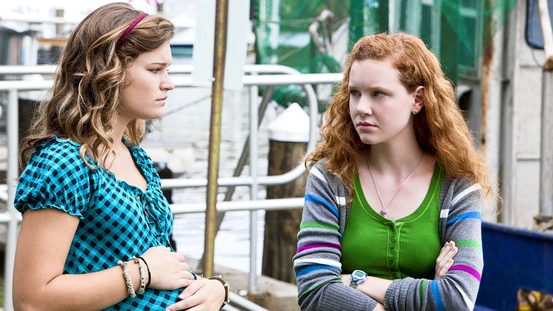 Many segments of 'The Pregnancy Pact' were lensed in New Orleans, a consolidated city-parish along the Mississippi River. The production team traveled across the city to tape scenes against suitable backdrops. It is also possible that they used the premises of an actual school to shoot the high school scenes. Famous for its Museum of Art, Audubon Aquarium of the Americas, Jean Lafitte National Historical Park, and Preserve and Crescent Park, New Orleans is a picturesque and near-perfect backdrop for visual storytelling with vibrant nightlife, colonial architecture, and distinctive music.
Covington, Louisiana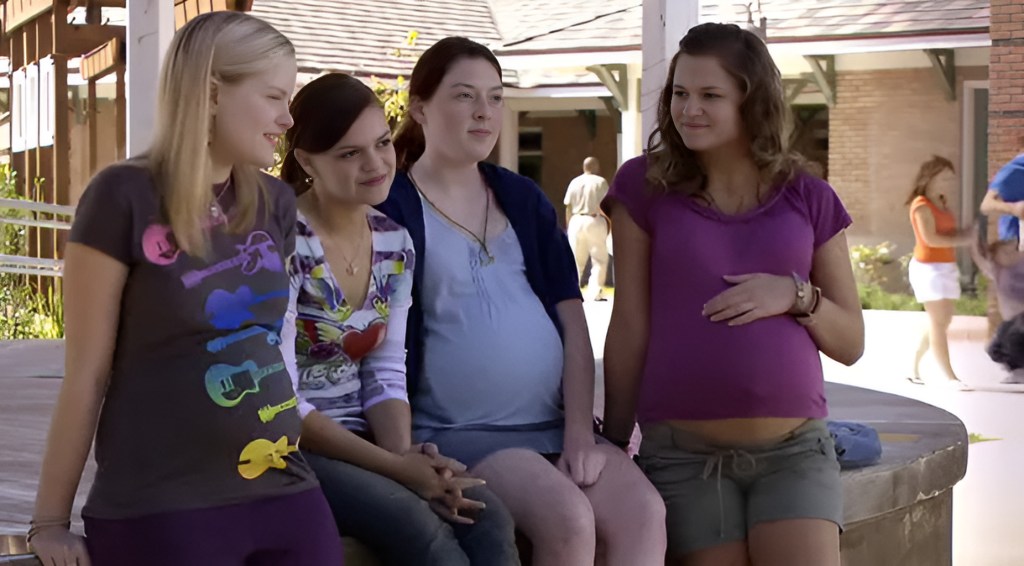 The cast and crew of 'The Pregnancy Pact' reportedly shot pivotal portions of the movie in the city of Covington, in St. Tammany Parish, Louisiana. Specifically, the clock tower of Tammany Trace, Covington Trailhead at 419 North New Hampshire Street appears in several scenes. The city is known as a movie town, situated on the forks of the Tchefuncte River and Bogue Falaya. A few of its popular filming spots are Covington Presbyterian Church, Columbia Street Landing, and Jefferson Avenue. Covington has played a significant part in cinema for the last 20 years by serving as a production location for over 30 movies, including 'The Highwaymen,' 'Capone,' and 'Eve's Bayou.'
The Pregnancy Pact Cast
Thora Birch essays the role of Sidney Bloom in the Lifetime movie. You might recognize the actress from her performances in 'Ghost World' as Enid and 'Hocus Pocus' as Dani. Meanwhile, Madisen Beaty portrays Sara Dougan. Beaty is best known for her roles in 'Seance' and 'Once Upon a Time in Hollywood.' On the other hand, David Clayton Rogers plays Brady Leary. Some of the actor's notable work includes 'Dark Ride' and 'Skylight.'
Other cast members include Max Ehrich (Jesse Moretti), James McCaffrey (Michael Dougan), Camryn Manheim (Nurse Kim Daly), Nancy Travis (Lorraine Dougan), Michelle DeFraites (Karissa), Jenna Leigh Hall (Iris), and Kelly Heye (Rose). Moreover, Tim Powell (Principal Bachman), Alexandre Lemonier (John), Douglas M. Griffin (Roger Moretti), Libby Whittemore (Margeret), Ben Winchell (Troy), Kelcie Smith (Ashley), and Jan Chategnier (Cathy) appear in pivotal roles in the Lifetime drama. Lastly, Natacha Itzel (Lisa), Jenna Hildebrand (Becca), Andrea Frankle (Danielle), Kym Jackson (Andrea Leary), Erin Frederic (Kathleen Kingsbury), and Isabella Wollfarth (Kaitlyn) can also be spotted in the movie.
Read More: Is Lifetime's The Pregnancy Pact Based on a True Story?