To begin with, this has been one of the most difficult lists to put together. The reason – there is no dearth of gripping, intriguing dramas on Netflix. In fact, the long list for this particular piece had more than 100 movies. Pick any movie as you know it, from any genre, be it comedy, romance, horror, sci-fi, fantasy, thriller or anything else, you will find a little pinch of drama in it. A few of them would only classify as dramas and nothing else, for there is a social or a layered message inculcated in the movie. Take 'Boyhood' for example, a movie which doesn't have other elements like humour or sci-fi or mystery, it is a typical family drama which showcases a boy's life as he grows up. Over the years, we've seen many such movies which would qualify to be dramas that are extremely engaging in their narrative and are mostly driven by powerful performances. If not, there's always has been this trend to blend – the dramas with any historical or scientific narrative and make it even the more palpable.
Dramas trace back to the history of cinema itself, and it all began with the silent monochrome cinema which was nothing but essentially drama at the outset. Then came the era of colour cinema followed by new genres like science fiction, horror and fantasy, which took the world by surprise. Even to this day, movies belonging to the drama genre account for more than 70% of the movie share and an almost equal share of box office revenues. Another reason for the immense popularity of the genre is because it involves lesser risk and cost for the filmmakers to come up with and entails a better return on investment, as it is liked across age-groups and preferred by viewers with any kind of taste in cinema. Netflix has an extremely good spread of dramas that will hook you while some will keep you on the edge of your seat, others will make you cry or laugh or will indulge you in its thrill like never before. Without any further ado, here's a non-exhaustive list of really good drama movies on Netflix that you can watch. You may also find many of these dramas on Hulu or Amazon Prime.
25. Dallas Buyers Club (2013)
A film known for the performance of its leads, especially Matthew McConaughey and Jared Leto, who won Academy Awards for their performances for Best Actor and Best Supporting Actor respectively, 'Dallas Buyers Club' is also based on a true story on the real life of Ron Woodroof, a Dallas man who was diagnosed with AIDS in 1985. The movie opens with Woodroof living his mundane life as an electrician and pulling off some serious rodeo stunts as a cowboy. As he is diagnosed with AIDS and given another month to live, he comes to know of an experimental drug known as AZT which is yet to get the approval of FDA and is mostly banned in the country awaiting clinical trials. He drives to Mexico to a makeshift hospital and starts smuggling copious amounts of AZT to Dallas after establishing Dallas Buyers Club along with a transgender woman Rayon (Jared Leto). Despite all the frenzy around his death, he lived for 7 more years and died in 1992. 'Dallas Buyers Club' is a wholesome drama that would make you cry and root for Ron Woodroof and Rayon.
Read More: Best Suicide Movies on Netflix
24. Her (2013)
A Sci-fi romance drama, 'Her' seems to me like as if I am watching 'Black Mirror', only longer. 'Her' opens in the near future LA, where Theodore Twombley works as a letter writer for those people who can't. He is going through a terrible divorce and already misses his wife. He buys an OS with artificial intelligence (voice of Scarlett Johansson who calls herself Samantha), and interestingly, the OS would evolve and grow to be like his companion. While Theodore drools on how Samantha is able to better herself at the human behaviour, Samantha constantly evolves and grows closer to Theodore, to a point when they start dating. Soon, Theodore realises (not to the viewers' surprise) that Samantha also speaks to many others like him, and given the fact that she's a computer OS, she can fall for many others simultaneously. The movie concludes with all the other OSs like Samantha "leaving" once and for all. 'Her' is a beautiful movie that has a soul of its own, and the premise is powered by Joaquin Phoenix's defining performance.
Read More: Best Movies Like Porn on Netflix
23. Mystic River (2003)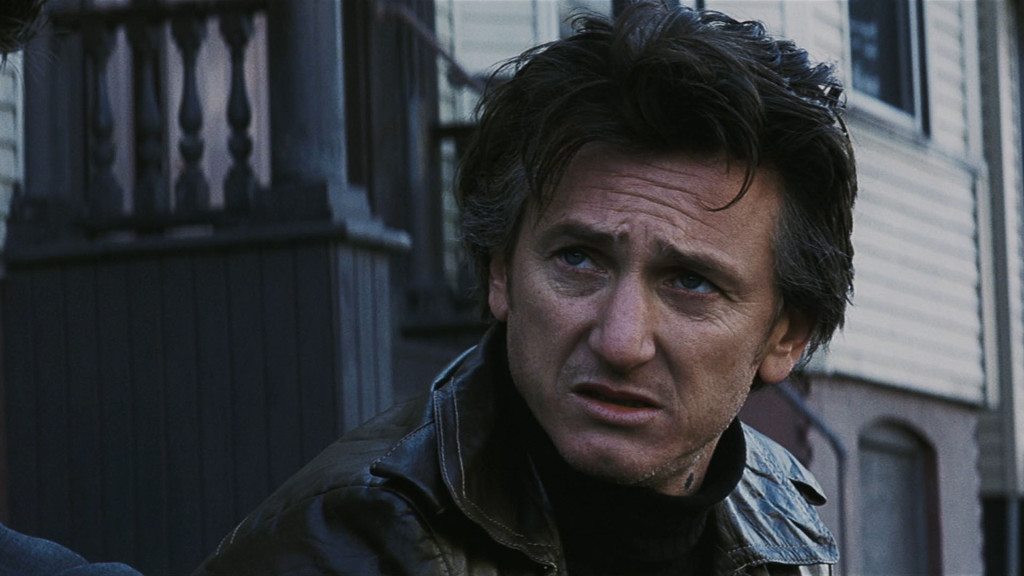 A story of entwined characters, with layer deep narratives and subtle movie moments throughout, Clint Eastwood's 'Mystic River' is the telltale of three friends – Jimmy, Sean and Dave and how their lives change when they grow up after a tragedy happens. The narrative begins in their childhood when the trio is hanging around and a police officer molests Dave for days by abducting him. Years later, all three are grown up and are no longer friends. Jimmy, Sean and Dave are reunited when Jimmy's daughter Katie is murdered and Sean, a detective now, is assigned her case. Jimmy and Sean have to confront their older demons while investigating the case, which follows with a lot many overlapping narratives coming to the fore. 'Mystic River' is powerful and is replete with a subtle plot around survivor's guilt. The film won two Academy Awards for Best Actor and Supporting Actor.
Read More: Best Korean Movies on Netflix
22. The King's Speech (2010)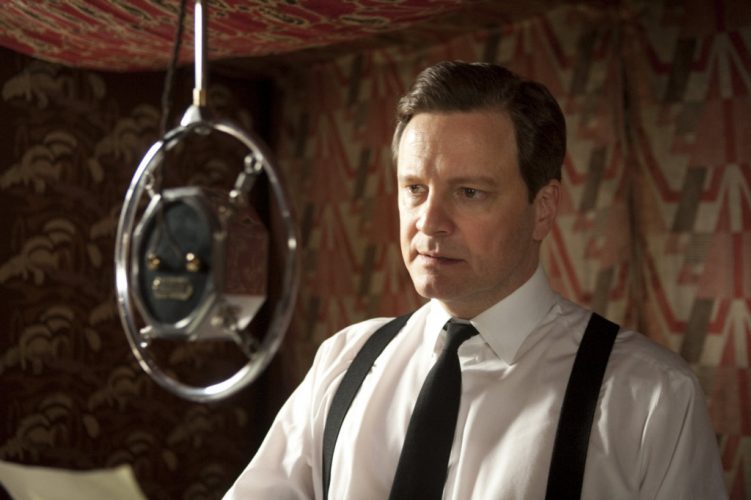 This Colin Firth drama is set around the life and times of King George VI, the father of Elizabeth II and the second son of King George V, his father before him. Although King George VI had no intentions to ascend to the throne, after his elder brother David, who went by the name of King Edward VIII abdicated the throne to marry, Berty had no other option but to ascend. His ascension was marred by controversies as King George VI had a terrible stammer till the time he was alive. Because of the advent of radio and wireless, King George VI employs the services of Lionel Logue, a well-known speech therapist to help him get rid of the stammer. The movie concludes with the wartime radio broadcast speech of King George VI declaring war on Nazi Germany. Apart from Colin Firth's performance, the film was also praised for its historical accuracy.
Read More: Best Black Movies on Netflix
21. Into the Wild (2007)
Based on the true story of a hitchhiker and traveller Christopher McCandless, who travelled the wilderness of Alaska and across the North American continent but was found dead in mysterious circumstances, Emile Hirsch enacts the leading role in this Sean Penn's directorial. The movie begins in April of 1992 when Chris arrives near the Denali National Park and Preserve in Alaska to begin his hiking trail. In what was known as the historic Stampede trail by many, Chris' was to live off the grid all by himself until he could. He finds an abandoned bus which he calls "Magic Bus" and sets up his camp nearby. The movie then flashes back to two years before and how things transpired to land him up in Alaska. Chris was found dead by moose hunters in September 1992, after he allegedly died due to eating poisonous roots. 'Into the Wild' introduces us to the wilderness in its raw form and Chris' ordeal while he's on his own.
Read More: Best Rom-Coms on Netflix
20. Lion (2016)
The movie opens in 1986, when Saroo, a 5-year-old boy and his brother are scavenging freight trains for coal, as they live their life with their single mother in Khandwa, India. One day, when Saroo is resting at the train station, he gets separated from his brother and boards another train, ending up in Calcutta, thousands of miles away from home. He ends up in a foster home from where he is adopted by an affluent Australian couple. Soon after, he moves to Australia and is raised there. Twenty years later, Saroo wants to rediscover his roots and find his biological parents but is unaware of the place he belonged to. Using cues from his memories and Google Earth, he is able to trace back his family. Apparently, his real name was "Sheroo" meaning 'Lion'. Dev Patel shines in a leading role and the closely-knit story makes the movie a highly intense drama.
Read More: Best Football Movies on Netflix
19. Million Dollar Baby (2004)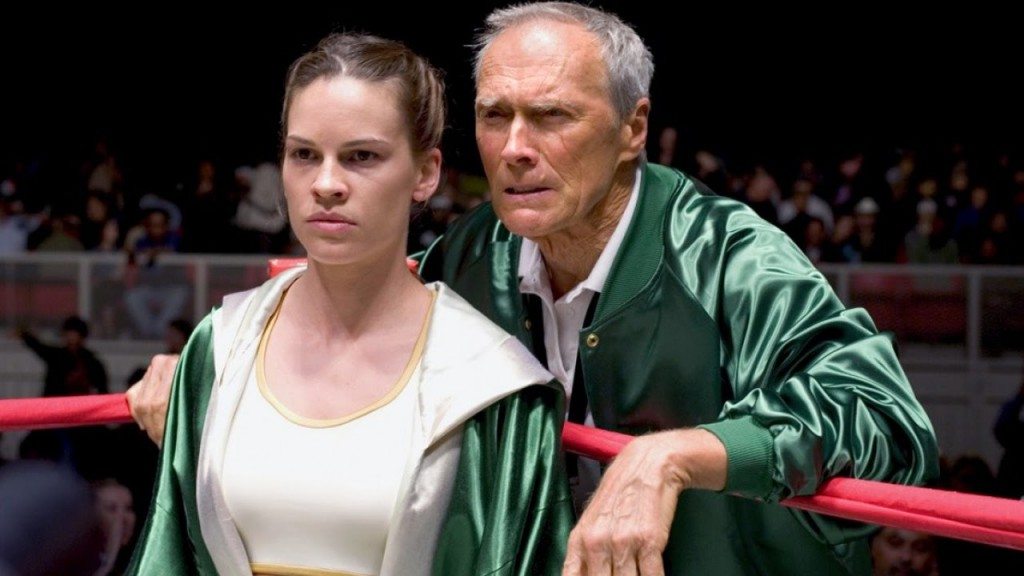 A sports drama at the very outset, directed by and also featuring Clint Eastwood in a supporting role, 'Million Dollar Baby' won Hilary Swank her second Academy Award for her outstanding performance. Maggie Fitzgerald is a waitress living her mundane life in Missouri and asks Frankie, an old boxing trainer to train her as she wants to make a career out of it. Frankie refuses initially but agrees to train her for her boxing bouts. After a few smaller victories, Maggie faces major setbacks and is confined to bed after she breaks her neck in one of her key WBA bouts. After expressing her desire to die voluntarily, for she's lived her life to the fullest, Frankie helps her out in her final journey. 'Million Dollar Baby' is not only adrenaline-pumping in many of its sequences, but it is also an emotionally wrenching drama that would make you look for those tissues.
Read More: Best Horror Movies on Netflix
18. No Country for Old Men (2007)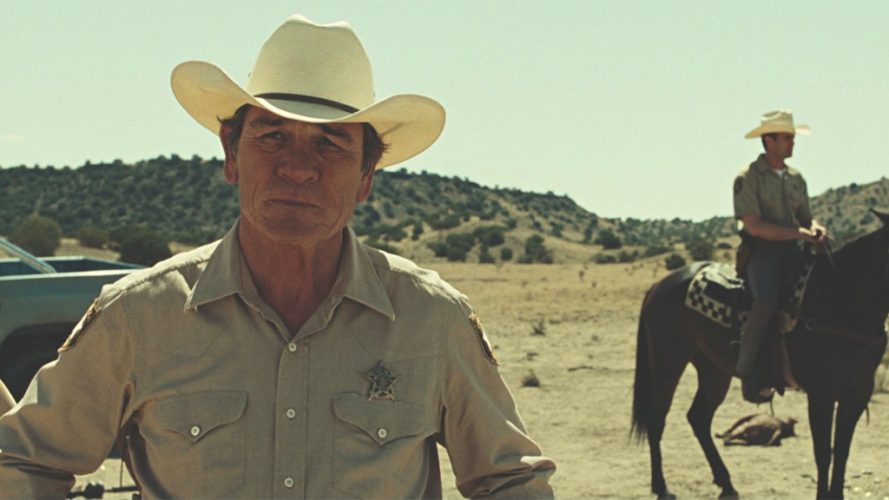 Featuring Tommy Lee Jones, Javier Bardem, Josh Brolin et al in prominent roles, 'No Country for Old Men' opens in the wild west of the '80s with Sheriff Ed Tom Bell, a weary old man who still recalls his father's legacy. He is put up against two warring outlaws – a Vietnam-veteran turned cowboy Llewelyn, who is on the run with $2 million dollars that are basically drug money, and another man named Anton who is after the money and also wants to satisfy his own ego. Sheriff Bell must stop both of them from confronting each other while saving his own. 'No Country for Old Men' was the recipient of four Academy Awards, including one for Bardem for his performance in a supporting role.
Read More: Best Chick Flicks on Netflix
17. The Sixth Sense (1999)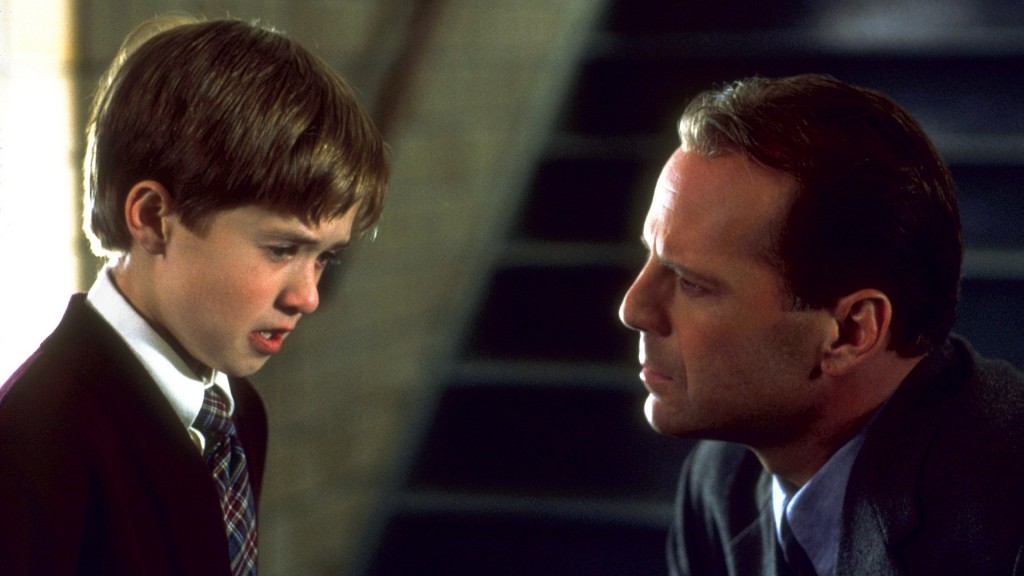 A supernatural horror film, often considered to be the best work of M. Night Shyamalan till date, 'The Sixth Sense' is the narrative of Malcolm Crowe, a child psychologist, who is shot at by Vincent, one of his ex-patients as a child for failing him. A few months later, as Crowe is working on another case involving a child named Cole Sear, he begins to feel increasingly attached to the boy. As they work together to solve Cole's problems, Crowe is disturbed by the fact that Sear could see dead people no one else can. Soon, Crowe realises he's been dead the whole time, for he's wearing the same clothes from the night he was shot at by Vincent. The twist comes as a shock for many and is the most noteworthy feature of the film.
Read More: Best Feel Good Movies on Netflix
16. The Truman Show (1998)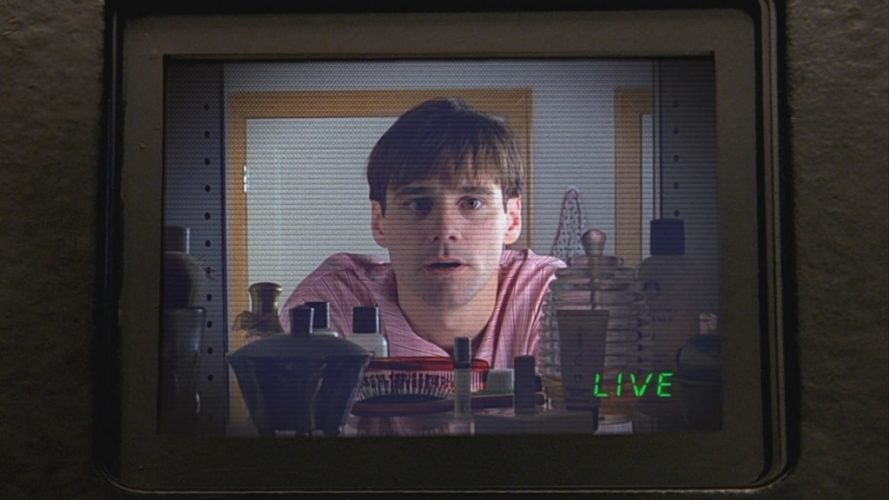 Imagine if all of your life was a reality show when someone was watching you the whole time, despite what you were doing. An unsuspecting Truman Burbank is in a similarly precarious situation, but he doesn't know about it yet. 'The Truman Show' is a reality program that is broadcast around the world in live television and has been going on from the past 30 years. Truman has been living in a giant dome, with its own landscape, ocean and natural resources, vegetation and people, from as long as he could recall and he thinks of whatever is in the dome as his world. The humans in the dome are actually actors who play various roles as Truman's companions inside the dome, a place known as Seaheaven. After sensing something wrong with the people and life in general, he sets off on a boat to sail, undeterred by the artificial storm, when his boat punctures the wall of the dome. 'The Truman Show' is an exhilarating experience and if you watch it from Truman's shoes, you would be even the more astonished and intrigued.
Read More: Best Disney Movies on Netflix
15. A Beautiful Mind (2001)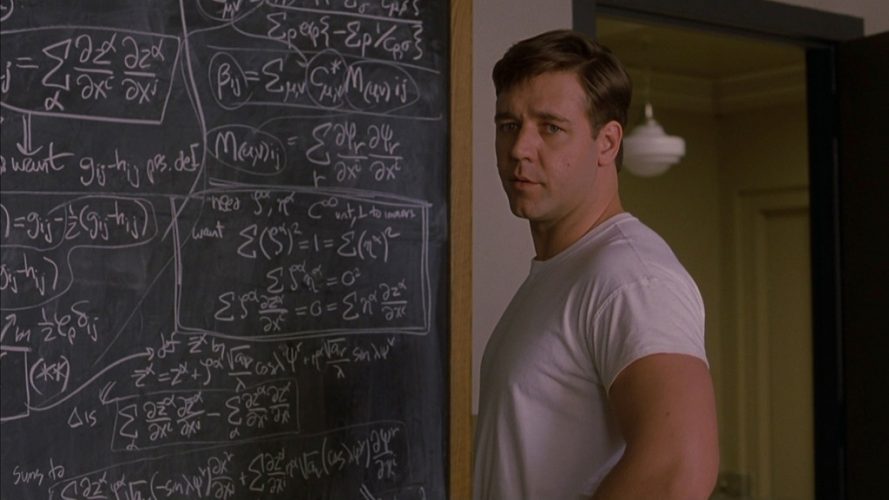 The movie is the true story of economist-mathematician John Nash, who was a Nobel Laureate in Economics for his work in game theory, Nash equilibrium among other works. The movie opens in 1947 at Princeton University, where a young Carnegie Scholarship recipient John Nash has enrolled for his graduation. After publishing his paper on governing dynamics and after meeting with his student Alicia who would be his first wife, later on, Nash is also diagnosed with chronic schizophrenia in which he encounters people who don't exist in reality. Despite his ailment, and the ongoing treatment which apparently affects his thinking prowess, Nash goes on to teach at the Princeton during the '70s, heading the mathematics department. 'A Beautiful Mind' was the recipient of four Academy awards among countless other accolades.
Read More: Best French Movies on Netflix
14. Roma (2018)
It is a lesser-known fact that 'Roma' is loosely based out on true stories from director Alfonso Cuaron's childhood, and are centred around a real-life house help who used to work at Cuaron's household. Set in the '70s, Cleo is a hardworking maid who works at Sofia's household in Mexico City, where Sofia lives with her husband Antonio and her four children. Over the years, Cleo has developed an affectionate relationship with the kids. As the relations between Antonio and Sofia get strained further and Antonio practically moves out of the house, Sofia has to take care of everything from household chores to looking after her kids. Meanwhile, Cleo gets pregnant with a child and her boyfriend Fermin denies to accept the child as his. Sofia agrees to look after Cleo during her pregnancy but Cleo's world is shattered when she delivers a stillborn child. The conclusion of the movie shows Sofia and Cleo holidaying with Sofia's children. 'Roma' is visually captivating and might as well be one of the best works of Alfonso Cuaron till date.
Read More: Best Spanish Movies on Netflix
13. Room (2015)
The touching story of Jack and Ma, no other movie on this list would make you cry as much as 'Room' would. The movie is a heartwarming narrative of a 5-year-old Jack and his ma Joy, who has been living in a small room ever since Jack has known. Apparently, the backstory is that Jack's mother was abducted, raped and held in the confinement of a small shed where Jack was born. Old Nick, Jack's biological father and Joy's abductor, visits the shed occasionally to provide for food and other things. As tragic as Jack's story might seem, for he's seen nothing of the outside world, he is trained by his mother to escape the room at the opportune moment and he does, alerting the people and leading to Old Nick's arrest. Then begins his story of recuperating with the recent changes in his life, like an infant. 'Room' won Brie Larson her first Academy Award for her Performance in a Leading Role.
Read More: Best Korean Dramas on Netflix
12. V For Vendetta (2005)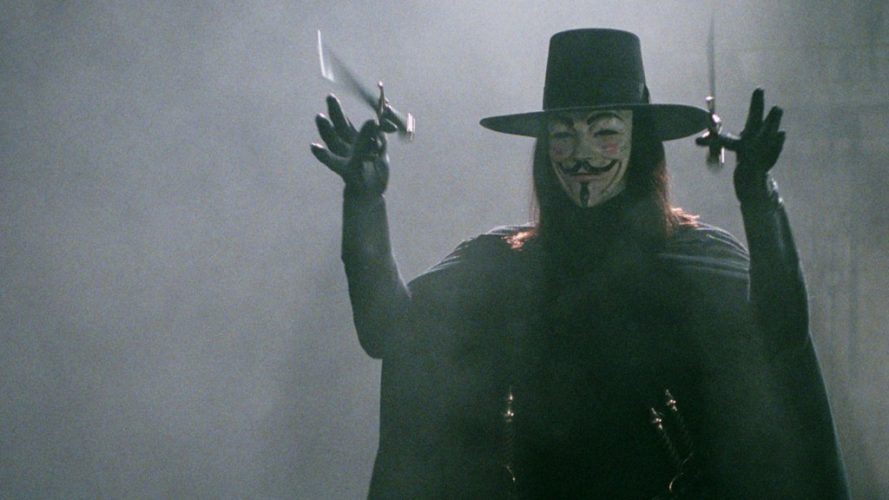 A political drama set in the near-dystopian future, a rare happenstance for a political movie per se, 'V For Vendetta' is set in a future when a neo-fascist regime controls the entire of the United Kingdom and rules with an iron hand. Evey is saved from marauders by a masked man named V, who dons a Guy Fawkes mask the whole time. Filled with trauma and willing to take on the system and the oppression, V takes Evey to his lair where he keeps her and assures her safety. Soon, Evey understands the person V has been and why he's doing what he has been doing, thus leading her to believe in his ideology. 'V For Vendetta' showcases how a masked vigilante takes over the system using his own form of rough and violent justice.
Read More: Best Medical Shows on Netflix
11. Eternal Sunshine of the Spotless Mind (2004)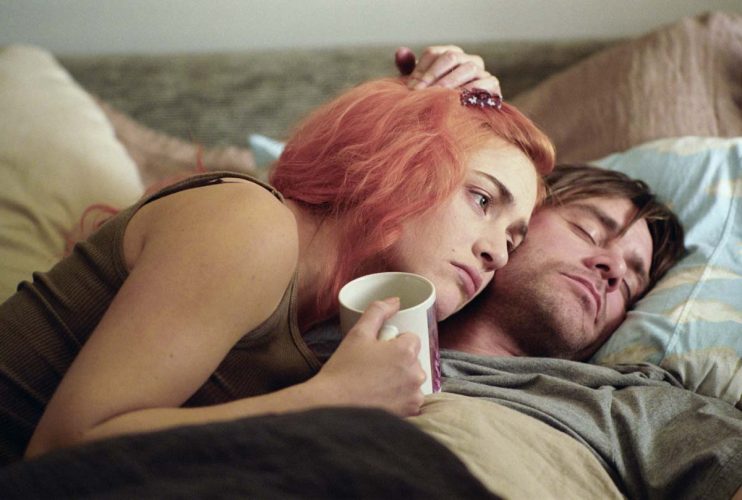 The thought-provoking romance drama which features Jim Carrey and Kate Winslet in leading roles, 'Eternal Sunshine of the Spotless Mind' has a non-linear narrative that begins from the middle of nowhere and works its way out towards its ends. The movie opens in train in which Joel and Clementine are travelling from Montauk to Rockville Centre. Because they find each other interesting, they get to an understanding and begin a new relationship. Unsuspecting of each other's past, they are actually former lovers who were in a relationship before. Owing to strains in their relationship, Clementine opts for a memory-erasing procedure which would remove her recent memories and so did Joel. As the procedure deletes the memories which were formed last (the bitter ones) followed by the sweeter memories, one of the sweetest things they both can remember is their first meeting, which was in Montauk. Thrilled to meet each other again, Joel and Clementine decide to give another chance to their relationship. 'Eternal Sunshine of the Spotless Mind' is regarded as one of the greatest films of the 21st century.
Read More: Best Teen Shows on Netflix
10. Good Will Hunting (1997)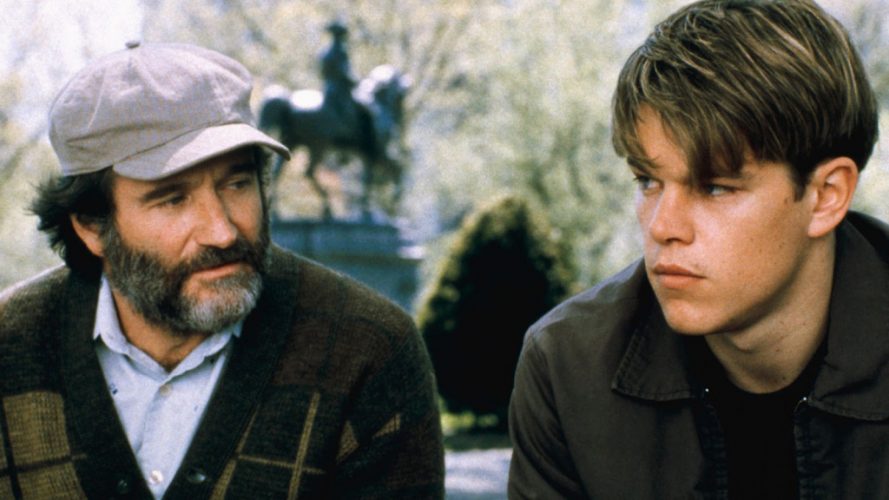 Will Hunting is a 20-year-old janitor at the MIT who is a genius prodigy yet spends his leisure time hanging around with his friends. Prof. Gerald Lambeau is astonished in the way how Will solves complex mathematics problems without any formal education. After a gang fight, Will is arrested but he agrees to learn mathematics under Lambeau, who is clearly fascinated by Will's prowess, while also seeking psychiatric help. Sean is a therapist who helps Will come out of his shell and face the world as he should and use his immense talent for something that can bring change in the lives of others. A wonderful tale of a brilliant boy who comes out strong despite his troubled past, 'Good Will Hunting' won two Academy Awards – for the Best Supporting Actor and Best Original Screenplay.
Read More: Best Crime Documentaries on Netflix
9. Scarface (1983)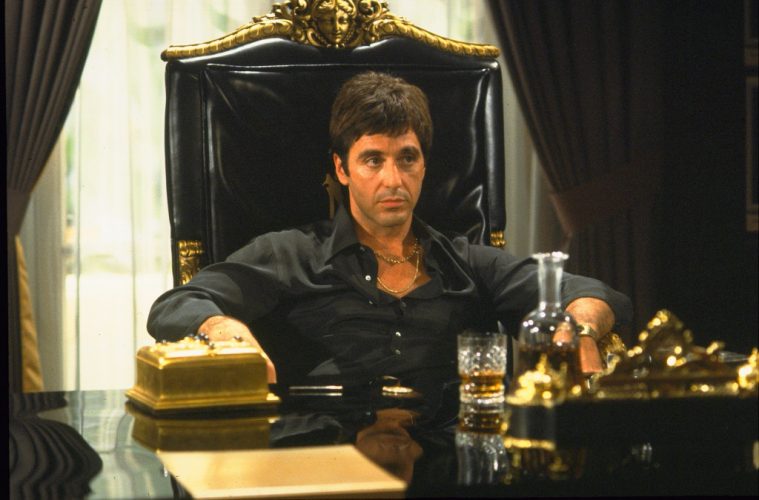 One of the most intense crime dramas ever made, 'Scarface' is a remake of its 1932 version, with Al Pacino in a leading role. Regarded as a cult classic in the present time, 'Scarface' is the narrative of a Cuban immigrant Tony Montana who arrived into the United States after the Mariel Boatlift of the '80s, when scores of Cubans immigrated into the US. An ex-convict himself, Montana, after getting released from a refugee camp, starts working under a Miami drug kingpin Robert Loggia. Soon, Montana climbs the ranks to become the most notorious drug kingpin of the area. 'Scarface' was initially criticised by viewers and critics alike, but has soon gained a popular status and references to 'Scarface' can be found across many movies, thus influencing the American pop culture.
Read More: Best Christian Movies on Netflix
8. The Shining (1980)

A horror drama, a scary, bone-chilling one at that, 'The Shining' is often considered genre-defining cinema with masterful performances from Jack Nicholson and Shelly Duval. Directed by the legendary Stanley Kubrick and based on a novel penned by Stephen King, the story begins with Jack Torrance, a struggling writer who agrees to be the caretaker for the Overlook Hotel in Colorado, a position that has been vacant for long. Soon, Jack learns about the hotel's violent past. Jack's son Danny gets some horrifying premonitions about the hotel. Soon, Jack suffers a breakdown and things go really violent and nasty. Despite facing initial criticism, 'The Shining' is counted among one of the greatest psychological horror movies ever filmed.
Read More: Best Psychological Thriller Movies on Netflix
7. Cinema Paradiso (1988)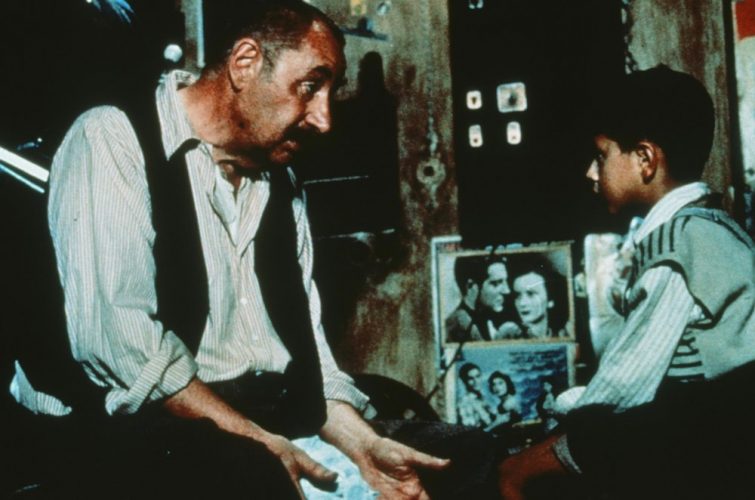 Yet another genre-defining drama, 'Cinema Paradiso' is a fictional tale that revolves around a famous Italian film director Salvatore Di Vita who hails from a village called Giancaldo in Sicily. The movie begins with Salvatore receiving the news of the death of Alfredo, which throws him down the memory lane, thirty years ago. When Salvatore was six, the son of a deceased war hero and a single widowed mother, he used to frequent a movie theatre called Cinema Paradiso, where he befriended a very fatherly projectionist, Alfredo. Apparently, one of the other tasks of Alfredo was to censor the intimate scenes out of movies, as they were banned back then. Following a fire that renders Alfredo blind, Salvatore takes up the job at Nuovo Cinema Paradiso, eventually making it big in the cinematic world. 'Cinema Paradiso' is a timeless classic and won the Academy Award for Best Foreign Film.
Read More: Best Murder Mystery Movies on Netflix
6. The Green Mile (1999)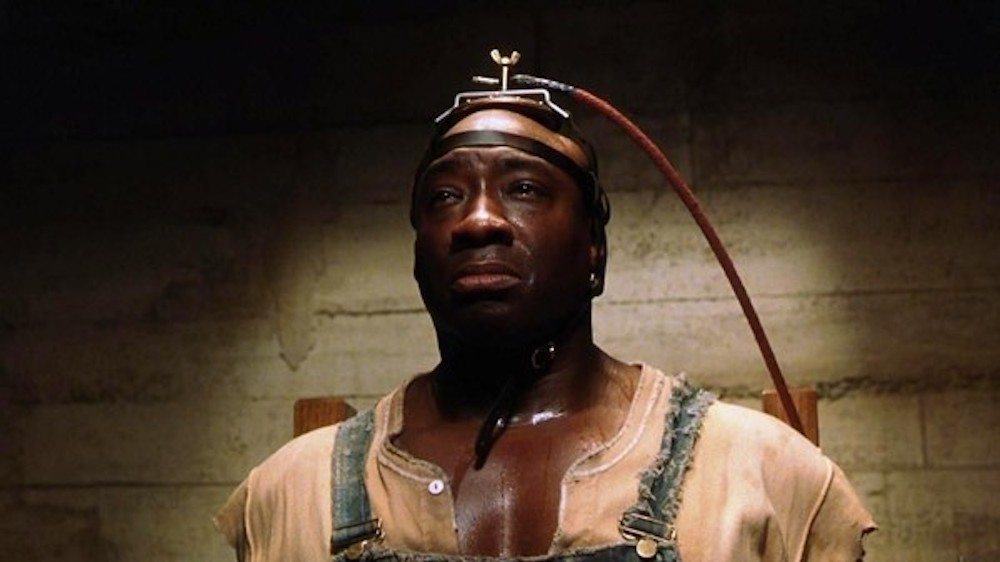 A riveting, heartbreaking drama known for its strong characters and well-thought screenplay, 'The Green Mile' is the narrative of Paul Edgecombe (Tom Hanks) who is a prison guard. He is also the person responsible for those who're on a death row and as the inmates walk the "Green Mile" – the length of the green-coloured floor between their prison cells and the electric chair, Edgecombe is the one who overlooks the entire process. Jon Coffey is a new inmate, also an Afro-American man convicted for the rape and murder of two young girls. Coffey also has healing abilities, healing Edgecombe of his chronic bladder infection. He also heals other inmates and denies any possibility of escaping from his conviction. In the present day, Edgecombe is 104 years old and attributes his extraordinarily long lifespan to Coffey's miracles. Critics had called 'The Green Mile' an absorbing, defining, and powerful experience.
Read More: Best 80s Movies on Netflix
5. The Pianist (2002)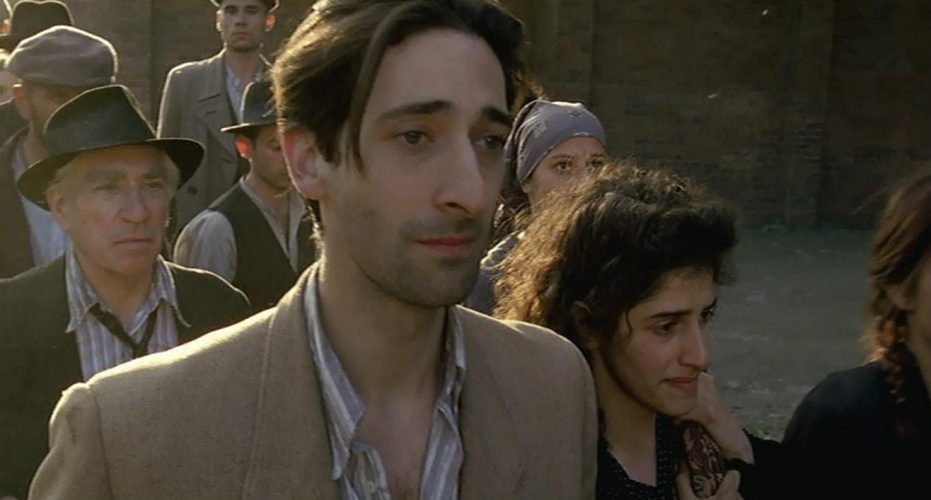 In a yet another powerful drama set during World War II, 'The Pianist' is the true story of a Polish Jew Władysław Szpilman, who is also a pianist during the Nazi invasion of Poland in 1939. After the invasion, when all the Jews are condemned and confined to the sub-human ghettos in Warsaw and so is Szpilman, he gets lucky and escapes from the ghetto after receiving help from Jewish ghetto police. After witnessing the Warsaw Ghetto Uprising of 1943, Szpilman befriends a German officer Hosenfeld who develops a liking for his skill with the piano. An unsaid relationship that is so beautiful yet unfulfilled, 'The Pianist' is a well-acted masterpiece and easily one of the career-defining movies of Roman Polanski.
Read More: Best Stoner Movies on Netflix
4. Se7en (1995)
A thriller drama which is basically a cat and mouse chase for a serial killer, 'Se7en' has detective William Somerset (Morgan Freeman) and detective David Mills (Brad Pitt) at the helm. They are disturbed by a series of murders that are taking place in the city. The serial killer, interestingly, is inspired by the seven deadly sins – gluttony, greed, sloth, lust, pride, envy and wrath. As he accomplishes one murder after the other, Somerset and Mills run helter-skelter to stop the murders in the nick of time, only to fail. 'Se7en' ends with Mills getting to shoot Doe, the serial killer and fulfilling the latter's desire for the seventh sin – wrath. 'Se7en' is David Fincher's best thriller to date and certainly makes for an enticing drama. Have you watched it yet?
Read More: Best Trippy Movies on Netflix
3. Schindler's List (1993)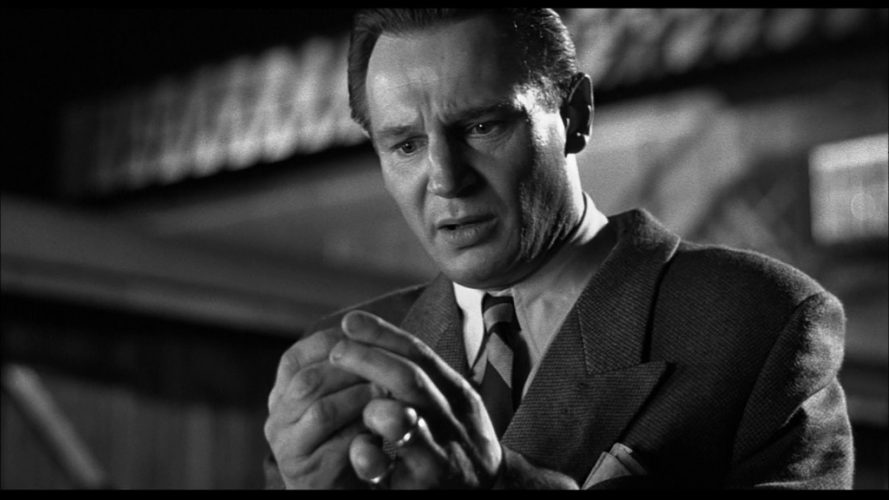 An epic historical drama which is set around the events of the Holocaust during World War II, 'Schindler's List' is the telltale of the titular Oskar Schindler (Liam Neeson), a German businessman turned saviour of Jews who, in order to save the lives of close to a thousand Polish Jews, employed them as his factory workers and ensured they don't end up at the Auschwitz concentration camp. To sell his premise, he took the services of Itzhak Stern, his accountant and prepared the list. The Jews saved as a result came to be known as Schindler's Jews. Often regarded as Steven Spielberg's best work till date, 'Schindler's List' is a chilling account of the atrocities committed on the Jews by Nazi Germany during the Holocaust, coupled with intense performances.
Read More: Best Dance Movies on Netflix
2. The Godfather: Part II (1974)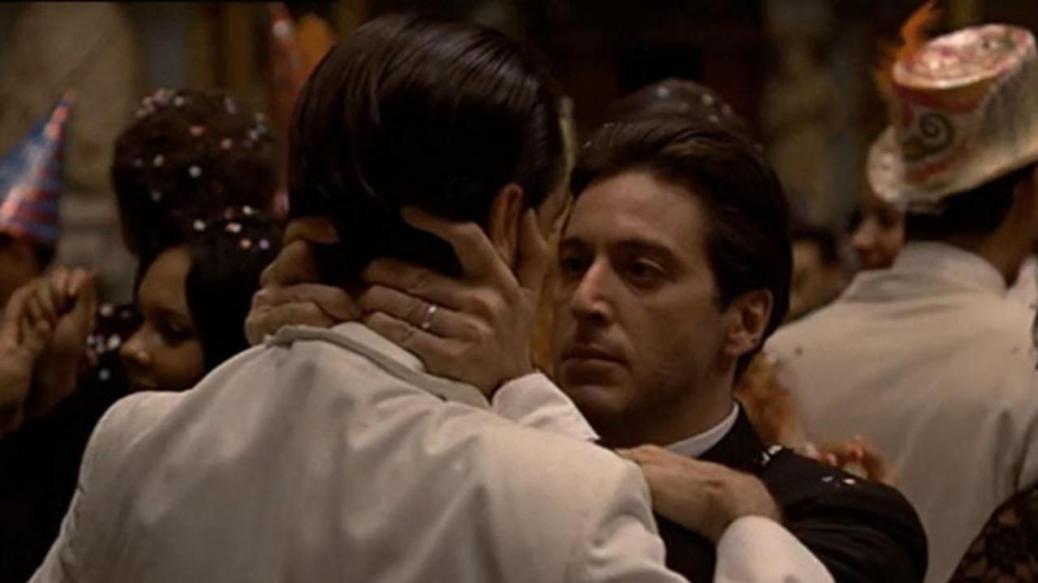 Two years after following the success of its predecessor and what is now known as the greatest crime drama of all time, 'The Godfather', Francis Ford Coppola created yet another miracle that was 'The Godfather: Part II'. While the movie is an official sequel of 'The Godfather' it narrates both the events preceding and succeeding the previous movie, thus essentially making it a prequel as well. The movie tells the story of Vito Corleone and how he came to the fore as formidable Don Corleone and how, to everyone's resentment, Michael has enlisted in the United States Marine Corps following the attack on Pearl Harbour in 1941. 'The Godfather: Part II' received mixed reviews upon its release, while some regarded it business as usual, some hailed it as being superior to its predecessor. I'll leave it to you to take the final call.
Read More: Best Indian Movies on Netflix
1. The Godfather (1972)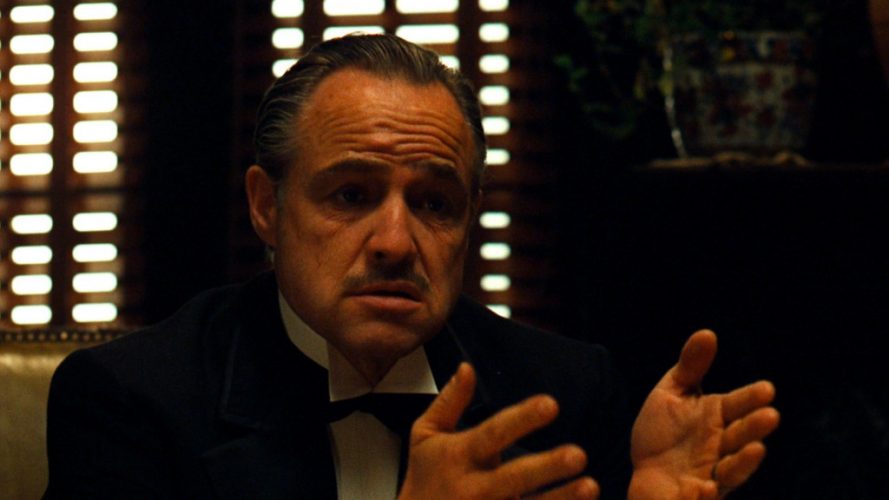 The movie begins in 1945 at the wedding of Don Vito Corleone's daughter where patriarch Corleone is heeding to requests from his "friends in business". HIs son, Michael, after the conclusion of the Second World War, has returned from the marine service. The trials and tribulations of gangster life are marred by various power circles in the society and Don Corleone must take it upon himself to re-establish the Corleone family as the undisputed numero uno, as well as by leaving the legacy of the family to his son Michael, who is reluctantly but steadily learning his ropes. 'The Godfather' has been termed the second best American film of all time. Even after 45 years of its release, 'The Godfather' maintains an operatic aura of its own and has time and again proved to be an immortal classic.
Read More: Best Suspense Movies on Netflix