MTV's 'The Real World' is a groundbreaking reality TV series that allows the audience to peer into the lives of a diverse group of young adults living together under one roof. Premiering in 1992, it marked the beginning of a new era in television. Created by Jonathan Murray and Mary-Ellis Bunim, the show is a pioneer in the reality TV genre, serving as a precursor to the many reality series we see today.
Season 8 of 'The Real World,' set in Hawaii, was a memorable installment in the series. It features a group of young individuals from different backgrounds and walks of life, creating an environment ripe for drama, laughter, and personal growth. Now, over two decades since the show aired, we'll take a closer look at what has become of the cast members who graced our screens during that season.
Where is Amaya Brecher Now?
Amaya Brecher was a 21-year-old woman from Oakland, California, when she joined the cast of 'The Real World: Hawaii.' During her time on the show, she found herself in an on-off relationship with fellow cast member Colin. Her journey on the show was marked by her candid revelation of past struggles with an eating disorder and body image issues. However, she made it clear that she had overcome these challenges.
After her stint on reality TV, Amaya continued to work with MTV Networks and Bunim-Murray Productions. Her visibility from 'The Real World' and subsequent appearances in 'The Real World/Road Rules Challenges' allowed her to reach out to her peers and speak about the societal pressures related to body image. She began lecturing at colleges and universities across the United States, addressing topics such as eating disorders and self-esteem.
Amaya's impact extended beyond college campuses. She appeared in notable publications like 'Teen People,' 'Entertainment Weekly,' and 'TV Guide.' She also made guest appearances on various TV and radio programs, including 'The Late Late Show with Craig Kilborn' and 'Loveline.' Her career in television began as a teen investigative reporter for KRON-TV Channel 4 in San Francisco.
Presently, Amaya resides and works in Los Angeles, California, continuing her pursuit of a career in the entertainment industry. In 2023, she also recently made an appearance in the TV show 'Paper Girls.' Amaya has kept the details of her personal life under wraps and continues to make a mark in the world of reality TV.
Where is Colin Mortensen Now?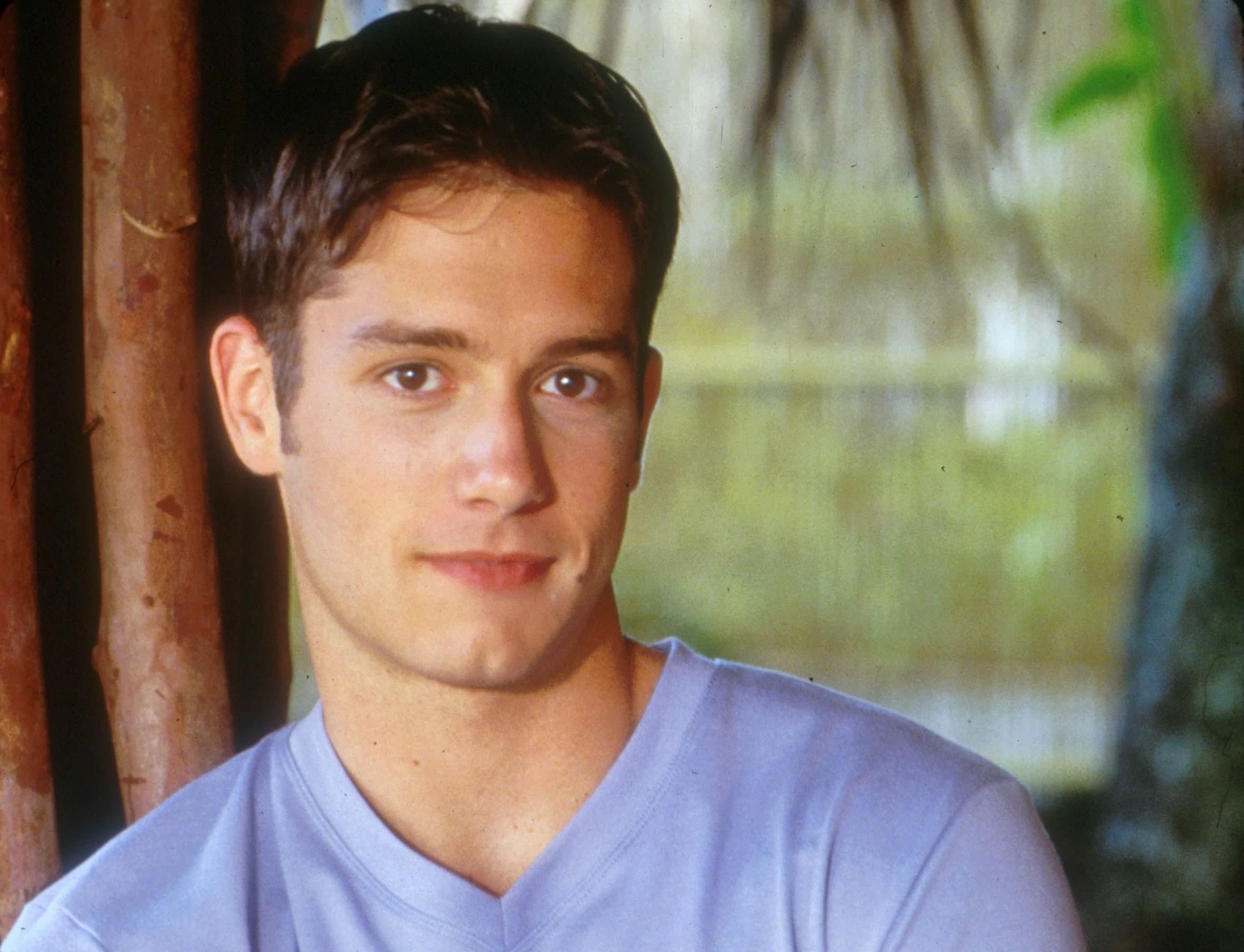 Colin Mortensen, at 19 years old, was a college student at UC Berkeley before he became a surprise addition to the cast of 'The Real World: Hawaii.' His initial attraction to Amaya led to an on-off relationship that became a central theme of the season. Colin's time on the show was marked by his growing discomfort with Amaya's behavior and his displeasure at her interactions with his friends.
Post-'The Real World,' Colin successfully graduated from UC Berkeley and even authored a highly-anticipated book titled 'A New Ladies' Man,' which was released in early 2003. He also appeared on season 6 of 'Real World/Road Rules Challenge: Battle of the Sexes.' Colin launched his own website, but it has since closed. Other than this, the reality TV star hasn't been in the spotlight for years and continues to live his life out of the public eye.
Where is Justin Deabler Now?
Justin Deabler, a 21-year-old openly gay student at Harvard Law School, joined the cast of 'The Real World: Hawaii.' His experience on the show was marked by his challenges in forming connections with his fellow housemates and his outspokenness, especially in his critiques of them.
After the show, Justin graduated from Harvard Law School with a J.D. in 2001. Throughout his academic career, he actively supported human rights and became a student advocate for Gay and Lesbian issues. He used his platform to participate in lecture series addressing issues of difference and tolerance, showcasing his commitment to societal improvement.
From 2013 to 2019, Justin worked as an Assistant Attorney General for the Civil Rights Bureau in the State of New York. In 2021, he published a book titled "Lone Star," in which he tells the story of a gay teen who escapes the suffocating norms of his hometown in Texas. As of now, Justin is working as a General Counsel & Senior Vice President at the Queens Public Library. He is married to Mark O'Connell and has a son. The family lives in Brooklyn with their adorable cat named Dolly.
Where is Kaia Beck Now?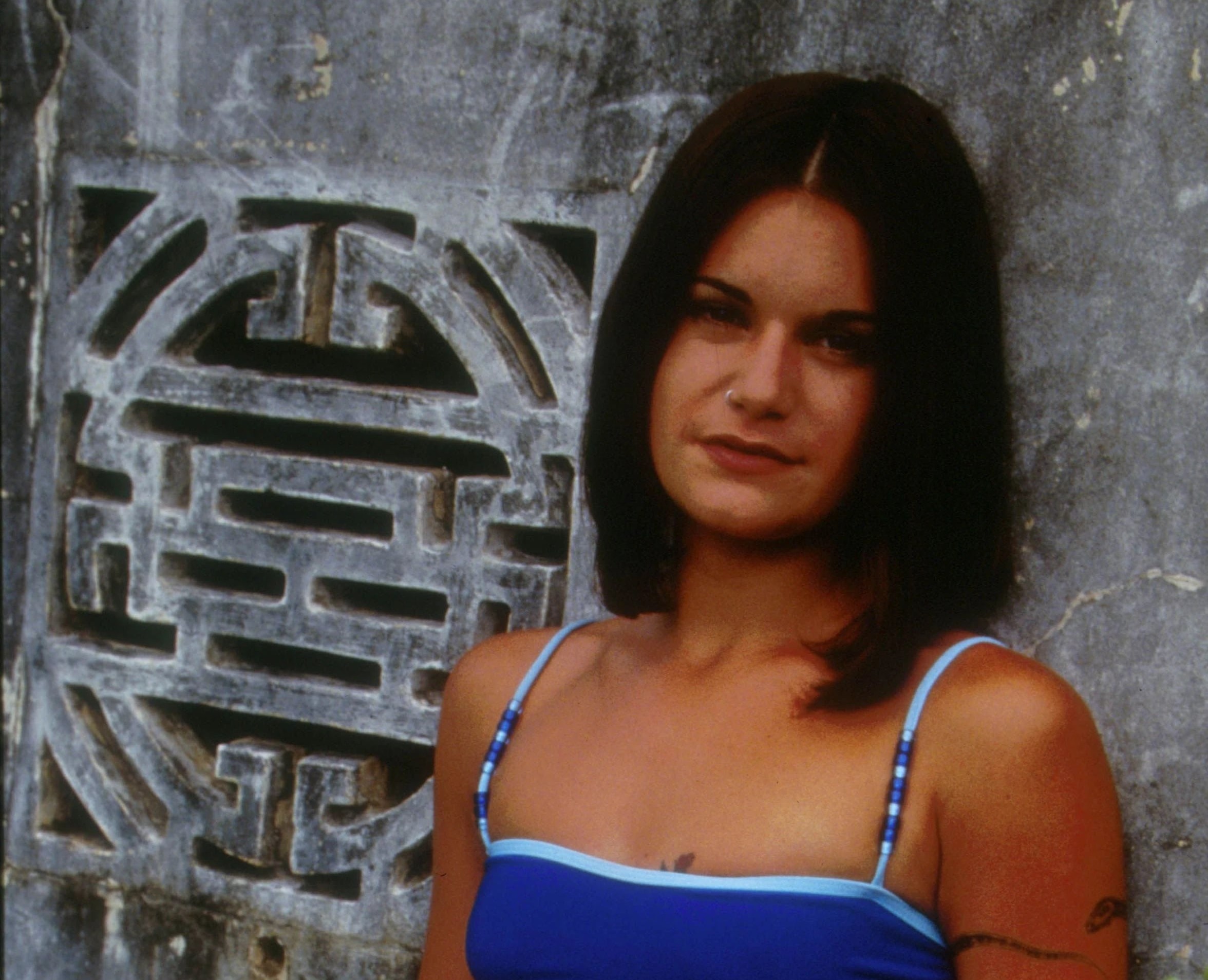 Kaia Beck, now known as Margaret, was 22 years old during her time on 'The Real World: Hawaii.' She majored in African-American studies at the University of California, Berkeley, and was portrayed as a strong and body-conscious individual with a strict diet and exercise regimen. Post-show, Kaia's journey led her back to the Brooklyn/New York area after a year at UC Berkeley and prior stints at New York University. She continued to pursue her passion for acting and writing, showing her determination to carve a career in the creative industry. Interestingly, her personal life also experienced a twist during the show when she developed feelings for an aspiring rapper.
In 2010, she got her Master's degree in History from the University of Illinois, Chicago, followed by a Doctorate of Law (JD) from New York Law School in 2013. In 2015, she started working at the Office of the Public Guardian as an Assistant Public Guardian and GAL I. As of now, she is working as a Family Law Attorney at the Law Offices of Jeffery M. Leving, Ltd. and living in the Greater Chicago Area.
Where is Matt Simon Now?
Matt Simon, hailing from Del Mar, California, was one of the intriguing personalities on The Real World Season 8. At the age of 22, he embarked on the journey to Hawaii with hopes of forging connections and exploring the complexities of cohabitation. During his time on the show, Matt's initial attraction to fellow cast member Ruthie Alcaide took center stage. However, Ruthie did not reciprocate his feelings in the same way, leading Matt to find solace in the company of Ruthie's twin sister and other siblings. Their discussions often revolved around Ruthie's struggle with excessive drinking.
Post-show, Matt Simon's life took an exciting turn. He found himself living in the bustling city of New York, where he delved into the world of film and television production. His career included stints as a script and production assistant for the renowned Steven Bochco Productions' NYPD Blue. Matt's journey beyond the show's confines remains somewhat shrouded in mystery, with limited information available about his life after his stint in Hawaii. But from his time in season 8 of the show, we can assume that he is thriving.
Where is Ruthie Alcaide Now?
Ruthie Alcaide, a 21-year-old bisexual Filipino college student from Honolulu, Hawaii, emerged as one of the most unforgettable figures in 'The Real World' Season 8. Ruthie's story was marked by her propensity for overindulgence in alcohol, often leading to dramatic and tumultuous moments within the house. After a pivotal intervention, she agreed to attend rehab, a decision she found both challenging and, at times, isolating.
Ruthie's post-show life took her on an inspiring path. She became a fixture on MTV's reality shows, competing in 'Battle of the Sexes,' 'Battle of the Sexes 2,' 'The Gauntlet 2,' and 'The Duel II.' However, she didn't confine herself to the spotlight. Ruthie transitioned behind the camera, working in production for numerous reality TV shows. Her commitment to sobriety extended to a dedication to educating others about substance abuse through lectures.
In 2008, Ruthie recorded a hip-hop/rap album and pursued her passion for poetry. In 2009, she started working as a Production Coordinator for RACE Films, followed by her brief stint as a Control Room Operator in 2014 at WBKB-TV 11. She also ventured into acting with her role in the 2018 film, 'The Rainbow Bridge Motel,' which she also co-produced. Unfortunately, in 2021, her grandmother passed away. Currently, Ruthie is working as a Social Issues Lecturer at Reel Management in New York, where she continues to make a positive impact on the lives of others.
Where is Tecumshea 'Teck' Holmes Now?
Tecumshea 'Teck' Holmes, a charismatic 22-year-old from Peoria, Illinois, brought infectious energy and humor to 'The Real World' Season 8. The son of a minister, Teck was characterized as a "ladies man" and a "party animal" with a deep, responsible side. His aspirations included becoming an entertainer and venturing into politics, with the aim of serving as a positive role model for the Black community.
Teck Holmes' journey post-show led him to a successful career in the entertainment industry. His popularity as a cast member propelled him into hosting, with a prominent role in launching the game show 'Hole in the Wall' in 2010. He ventured into acting, with appearances in notable TV series like 'Lincoln Heights,' 'Friends,' 'NCIS,' and 'The Parkers.' His film credits included a co-starring role in 'National Lampoon's: Van Wilder' alongside Ryan Reynolds and Tara Reid.
As a producer, Teck made significant contributions, producing over 20 music videos and commercials and working on three feature films. One of his noteworthy accomplishments was producing and starring in the independent feature film 'Nobody Smiling,' a gripping murder mystery set in Los Angeles.
Beyond acting and producing, Teck showcased his talents as a director, rapper, and writer. His educational background included studying theater arts, film, and television at Morris Brown College in Atlanta, Georgia. In 2023, Teck Holmes remains active in the entertainment industry, appearing in improv shows and working on various projects, including 'Know the Ledge.' His journey from the shores of Hawaii to the heart of Hollywood exemplifies the transformative power of reality TV.
Read More: The Real World San Francisco: Where Are They Now?