'The Real World,' a groundbreaking reality television series created by Jonathan Murray and Mary-Ellis Bunim, has been a cultural phenomenon since its debut in 1992. With its unique concept of bringing diverse strangers together to live under one roof and document their experiences, the show paved the way for modern reality TV. One of the most memorable seasons of this iconic series was season 9, set in New Orleans. Premiered in 2000, this season features a cast of young adults who would go on to make their marks in various ways after leaving the show. Let's take a look at the lives and journeys of the contestants, from their time on the show to their post-show adventures.
Where is Jamie Murray Now?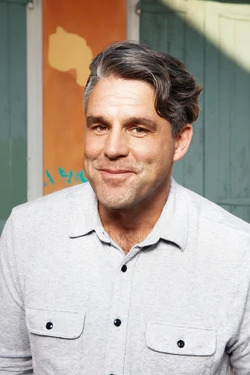 Jamie Murray, at the age of 22, was introduced to viewers as a confident and ambitious web entrepreneur from Wilmette, Illinois. During his time on the season, he was more focused on his business ventures and male friends than on the housemates and the show itself. After his stint in the house, Jamie took his reality TV fame a step further by appearing on multiple seasons of the spinoff 'Real World/Road Rules Challenge.'
Post-show, Jamie has maintained a relatively low profile. He used to operate his extreme sports and clothing website Soul Gear, which is now closed. He currently resides in San Francisco and his passion for motivating others has led him to become a frequent traveler across the country as a motivational speaker. Additionally, Jamie participated in the AIDS Ride, a bicycle ride from San Francisco to L.A., to raise funds for AIDS awareness.
Where is Matt Smith Now?
Matt Smith, aged 21 during his time on the show, was a devout Catholic hailing from Hiawassee, Georgia. He had a deep love for hip-hop culture and was working his way through Georgia Tech as a web designer. After his appearance on 'The Real World,' Matt's life took a different trajectory.
Matt's career also took an exciting turn as he ventured into the world of digital design. He is the president and founder of smithHOUSE, a creative and digital agency based out of Phoenix, Arizona. His educational background, including a BS in Industrial Design from Georgia Tech and an MBA from Arizona State University, prepared him for a successful career in this field. Currently, Matt is married and has 2 sons and 4 daughters.
Where is Melissa Howard Now?
Melissa Howard, now Melissa Beck, aged 22 at the time and originally from Tampa, Florida, brought a vivacious and witty personality to 'The Real World: New Orleans.' Described by MTV as a '5-foot-2-inch bundle of manic wit,' she was known for her unique sense of humor, often drawing comparisons to comedian Chris Rock. After her appearance on 'The Real World,' Melissa moved to Los Angeles to pursue a career in stand-up comedy, channeling her humor and wit into a new form of entertainment. She developed a passion for acrylic painting during her time in New Orleans, which became an integral part of her creative expression.
Melissa later created a blog called 'Princess Melissa,' where she hosted a web store to sell her artwork and share her thoughts in writing. Her online presence transitioned from blogging to Tumblr and then to Patreon, allowing her to connect with her audience in new ways. Notably, Melissa Howard was ranked #92 on Maxim magazine's 'Hot 100 Women of 2004' list. She also continued her TV career, appearing on Bravo's 'Battle of the Network Reality Stars.'
The reality TV star got married to Glassjaw guitarist Justin Beck on September 29, 2007, and has taken on new creative endeavors. She launched a podcast, 'Imperfect Strangers,' with co-host Amanda Strong in May 2020, providing a platform for candid discussions and entertainment. The reunion season of 'The Real World,' titled 'The Real World Homecoming: New Orleans,' brought Melissa Beck back together with her former housemates after a span of 22 years. Needless to say, her journey has been marked by creativity, comedy, and the pursuit of various forms of expression.
Where is Danny Roberts Now?
Danny Roberts, aged 22 and hailing from Rockmart, Georgia, made a memorable entrance to 'The Real World: New Orleans.' Described as an adorable and playful 'modern-day James Dean' with a devilish grin and sly gaze, he was a charismatic figure on the show. He had a close bond with his mother but had a more distant relationship with his strict father. Despite being gay, Danny found it challenging to connect with the local gay community in Atlanta.
In the years following his time on 'The Real World,' Danny became an advocate for LGBTQ+ rights and diversity, visiting schools across the country to discuss topics like coming out, public policy, and the military's 'Don't ask, Don't tell' policy. In 2022, he revealed that he has been HIV positive since 2011, contributing to his advocacy work for individuals living with HIV and AIDS. After spending time in New York and Seattle, he returned to Atlanta, Georgia, where he worked in human resource recruiting for email software company MailChimp. He also worked as a recruiter for Redfin, a residential real estate company.
In 2022, Danny Roberts made a return to reality TV by reuniting with his former housemates in 'The Real World Homecoming: New Orleans.' Currently, he resides in Grafton, Vermont, where he is an independent technical startup recruiter, further contributing to his diverse and impactful journey. In his personal life, Danny was previously married to a partner of ten years, but they divorced in 2018. Together, they are co-parents to an adopted daughter named Naiya Sage, born in 2016. Danny is currently dating someone, but he hasn't revealed his identity to the public yet.
Where is Kelley Limp Now?
Kelley Limp, known as Kelley Wolf after her marriage to Scott Wolf from the TV show 'Party of Five,' entered 'The Real World: New Orleans' as a 21-year-old sorority girl hailing from Fayetteville, Arkansas. During her time on the show, Kelley was known for her strong-willed and sassy personality. She had been dating a medical student named Peter at the time, which often kept her away from the house.
She had the opportunity to work on public access TV on the show, a move that would pay off significantly in her future career. Kelley's journey didn't stop at television; she ventured into writing and became an author. In January 2022, she published her first book, 'FLOW: Finding Love Over Worry: A Recipe for Living Joyfully.' Currently, she is the owner at FLOW and is working on a second book.
Where is Julie Stoffer Now?
Julie Stoffer, a 21-year-old Mormon college student from Delafield, Wisconsin, joined 'The Real World: New Orleans' with a unique set of challenges. Her journey on the show was marked by her struggle to reconcile her Mormon upbringing with the world outside her home. After leaving the show, Julie faced significant consequences from her college. Her participation in the show led to her being dropped by BYU for honor code breaches related to co-ed living. The college gave her a brief window to appeal their decision, but she did not pursue it. Instead, she continued her reality TV career, participating in shows like 'The Real World/Road Rules Extreme Challenge.'
Beyond television, Julie made appearances in music videos, including Eminem's 'Without Me' and New Found Glory's 'Hit or Miss.' She even had a cameo in the 2002 comedy film, 'The Singles Ward.' Julie's personal life underwent significant changes as she got married to Spencer Rogers, an ophthalmologist and US Navy veteran, and they embarked on a journey that took them to various locations, including Europe. Along the way, they welcomed three children into their family: Evelyn, Westley, and Forrest.
Julie's faith journey also took a different path. After leaving The Church of Jesus Christ of Latter-day Saints, she explored various belief systems, including Paganism, before ultimately identifying as an atheist by 2022. Today, Julie Stoffer is a property manager, a mother of three, a wife, and an atheist. She also made a return to reality TV with 'The Real World Homecoming: New Orleans' in 2022, reuniting with her former castmates for a fresh chapter in their lives.
Where is David Broom Now?
David Broom, a 22-year-old African-American singer from Chicago, Illinois, brought a unique blend of talent and ambition to 'The Real World: New Orleans.' During his time on the show, David was known for his dedication to working out, his musical talent, and his aspiration to become the first black President of the United States.
After the show, David continued to pursue a career in the entertainment industry and transformed himself into a hyper-sexualized chef named Tokyo and launched an internet series called 'Chef Showtime.' In this series, he combined cooking with saucy songs, creating a unique and entertaining blend of culinary art and music. David also expressed a desire to immerse himself in Japanese culture, including manga stories, which he found deeply intriguing, and even planned to legally change his name to Tokyo.
Read More: The Real World Season 12 (Las Vegas): Where is the Cast Now?