'The Way Home' is a predictable yet uplifting faith-based film. It walks you through the gamut of emotions and fears that a father faces when his son goes missing. Along with this, it also highlights the role of the community that shows up and helps the grieving father. You'll be surprised to know that this family-friendly drama is also grounded in reality. Almost the entire film serves an intimate memoir of what a real family went through when their son went missing. So further down in this article, we'll be revealing the real events that inspired the filmmakers of the movie. But before that, we'll walk you through you a brief explanation of its ending.
The Way Home Ending, Explained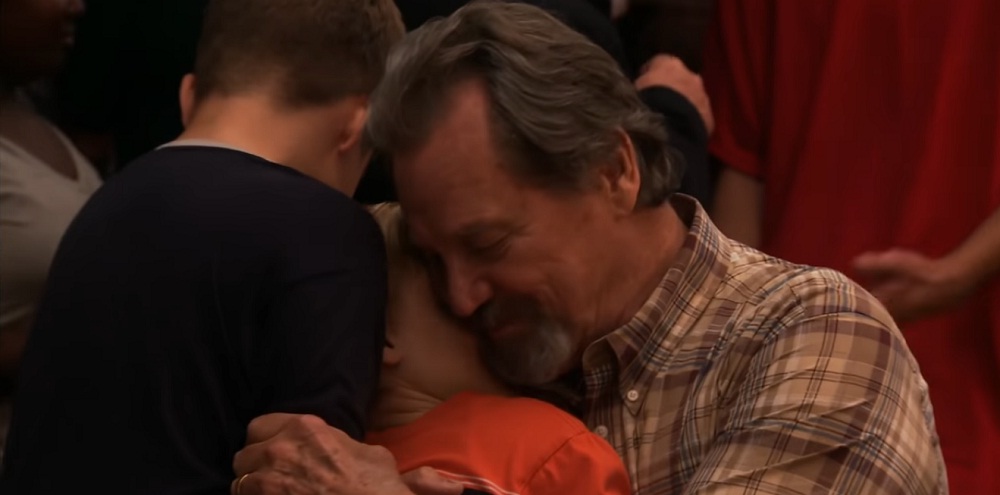 'The Way Home' centers around Randy Simpkins, a busy father who loves his family, but fails to prioritize them over his work. While leaving for a family trip one day, Randy gets distracted by his other priorities again and forgets to look after his two-year-old son, Joe. When he turns around, he discovers that Joe has suddenly disappeared. Following this, with the help of his community and a local rescue team of police officers, Randy relentlessly searches for his son.
Along the way, he begins to lose all hope and asks God to give him a sign. He even gets flashbacks of all the times he neglected his family and is constantly bothered by negative thoughts surrounding his son's disappearance. That's when another troubled father, Ed, who previously lost his son—also named Joe— in a tragic accident, joins the search party. While the entire neighborhood shows support and helps Randy find his son, Ed goes the extra mile to find Little Joe. Deep inside, he believes that this is the only way he can restore his faith in God after his son's tragic death.
Ed's efforts eventually pay off when he finds Joe deep inside the woods with his dog. Ultimately, this minor pitfall not only teaches Randy to look beyond his work and prioritize his family but also gives Ed some peace. The event completely changes the life of the two men who were struggling to hold onto their dwindling faith. The closing credits scene of the movie also reveals that this event completely changed Randy's perception of life. After everything that happened, he started giving his family a lot more time and even got himself involved with community service. Ultimately, all it takes is a brief moment of grief to make Randy realize that he was on the wrong path all this while.
Is The Way Home Based on a True Story?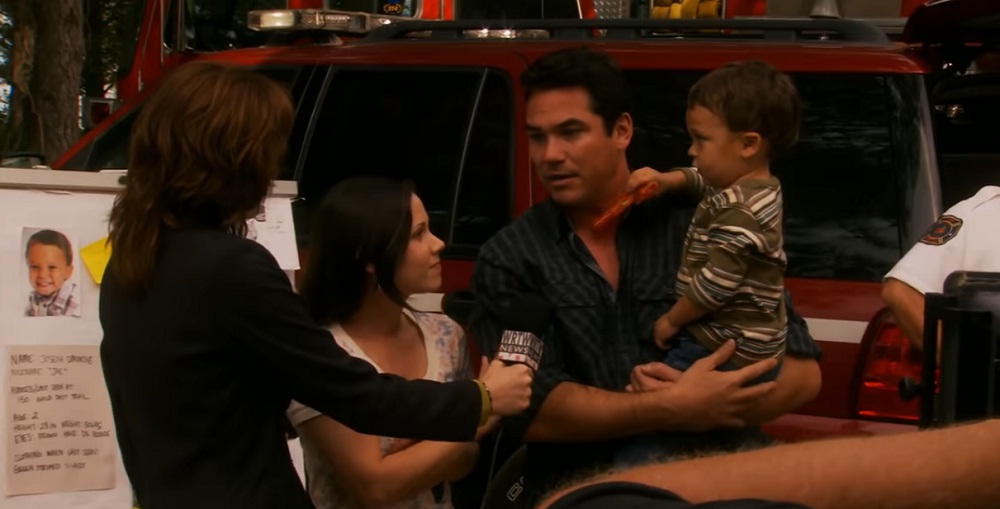 Yes, 'The Way Home' is based on a true story. The movie draws its inspiration from the story of a utility contractor named Randy Simpkins, whose 2-year-old son disappeared from the driveway of his Carrollton home. While the family was packing for a vacation, Randy left his son on his tricycle for a few minutes. When he returned, Joe was gone. While all the townsfolk and police officers helped him find Joe, he couldn't help but think about all the things that could go wrong. And considering that woods and swamps surrounded them, Randy's mind was filled with negative thoughts. As shown in the movie, it's during this time that Randy started to contemplate his priorities. He even thought about all the times when he ignored his family.
Almost seven hours after Joe went missing, Ed Walker, a retired engineer, found him deep inside the woods, over a mile away from home. A few years before this incident, Ed himself had lost his 40-year-old brother, also named Joe. While Ed still tears up every time he sees Joe, Randy and his wife can't even remember what their lives were like before the incident.
In an interview, Randy also expressed that he felt grateful for being allowed to tell his story and inspire others. He also claimed that he feels humbled about God using him and his family as a conduit to teach others a valuable lesson. Randy and his family got the second chance that they deserved, and they now seem to be making the best out of it. Randy now not only prioritizes his family but also devotes several hours to public service just to give back everything that his townsfolk did for him.
Apart from that, the movie's story will also be relatable for many parents out there, especially for those struggling to find the right balance between their professional and family lives. The engaging and robust tale of hope presented by the film is a reminder that there's a whole another life outside one's career, and one should forever be grateful for that.
Read More: Best Christian Movies on Netflix