In the penultimate episode of the HBO satirical comedy series 'The White Lotus,' the riveting exploration of human nature continues. As Tanya (Jennifer Coolidge) deals with her insecurities about her developing relationship with Greg (Jon Gries), Belinda tries to pivot some of her attention toward their business partnership. Nicole (Connie Britton) confronts Mark (Steve Zahn) about what he said to Quinn (Fred Hechinger). Paula (Brittany O'Grady) convinces Kai (Kekoa Kekumano) to steal from the Mossbacher family's locker so that his family can hire a decent lawyer to fight against the hotel. Rachel (Alexandra Daddario) makes a life-altering decision. Here is everything you need to know about the ending of 'The White Lotus' episode 5. SPOILERS AHEAD.
The White Lotus Episode 5 Recap
Paula once more meets Kai late in the night. He leads her to an empty room where they make love. Kai gives her a necklace he made out of seashells and asks her to stay with him in Hawaii. However, Paula is a bit more practical than him and knows that she has to go back. She tells Kai that she knows a way to help him and his family.
For Armond (Murray Bartlett), the repercussions of a night of drugs and sex come almost immediately. Dillon (Lukas Gage) holds him to his promise and starts choosing his own shifts. And as he has feared, Shane (Jake Lacy) acts even more insufferably. He tries to placate the younger man by finally giving him and his wife the Pineapple suite, accepting that he (Armond) and the hotel were at fault, and even declaring that they will not have to pay for the suite. But nothing works. Shane knows that he has won their feud and now wants to make his enemy suffer. He still asks for the general manager's correct contact information, and Armond has no choice but to give it to him.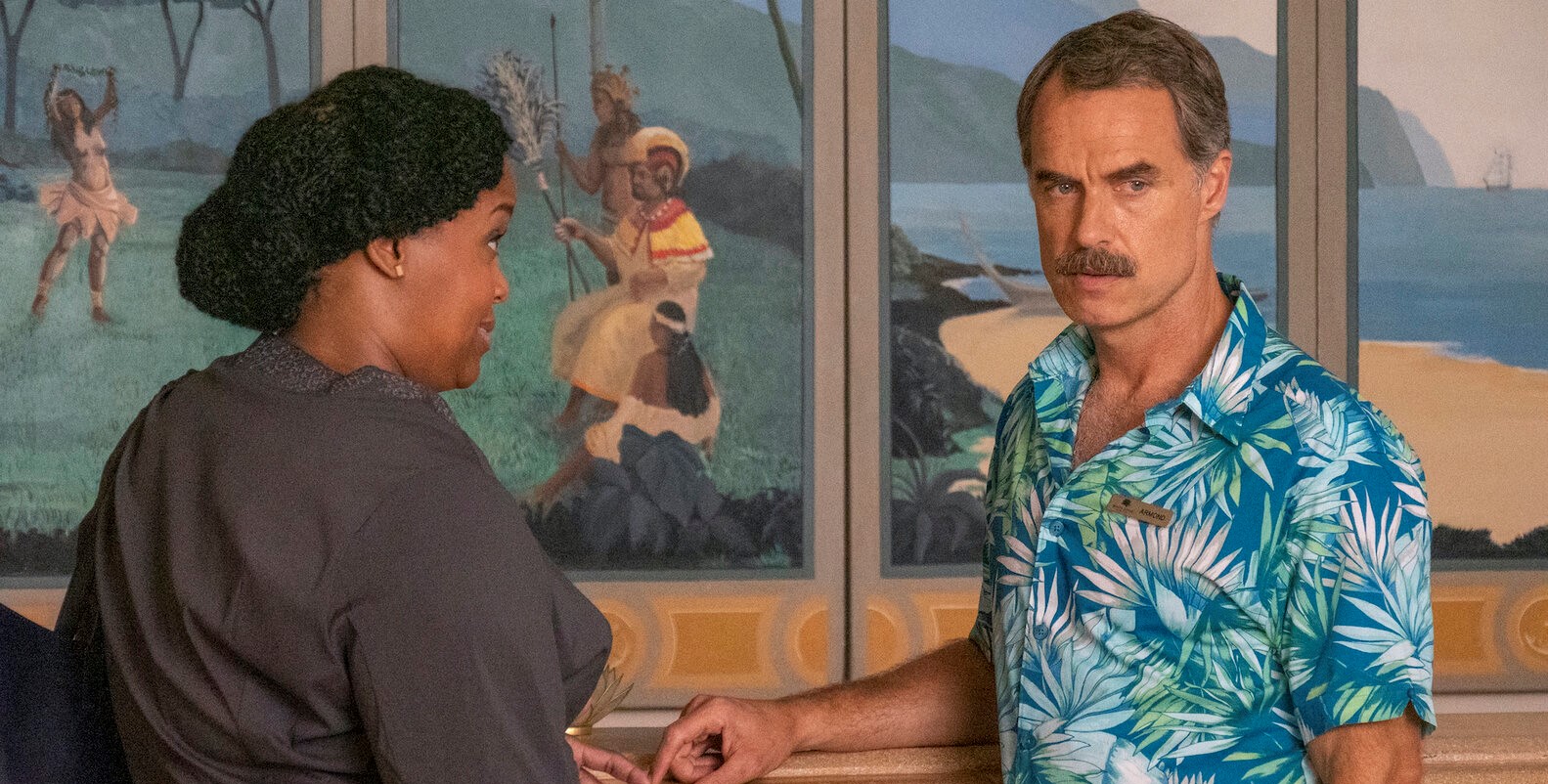 Rachel feels increasingly suffocated in her relationship with Shane, especially now that his mother is there as well. Nicole is livid with Mark for telling Quinn about his infidelity. She calls her husband selfish, as he didn't think for one second how his confession would affect her. She never wanted her children to know about that humiliating period of her life, and now because of Mark, she has to speak about it to both Quinn and Olivia (Sydney Sweeney).
For the most part, Tanya seems like an archetype of a spacey and disconnected wealthy older woman who seems to be on a perpetual hunt for the purpose of her life in every new-age thing. In episode 5, the character is revealed to be quite complex and troubled. She speaks to Greg about the emotional abuse she has suffered at her parents' hands and how that has made her needy. She becomes utterly surprised when Greg listens to all of her complaints, anxieties, and fears and still wants to make love to her.
The White Lotus Episode 5 Ending: What Mistake Does Rachel Think She Has Made?
Rachel and Shane got married only after a few months of dating. While Shane seems happy about it, Rachel has her reservations, and they only increase during their honeymoon. She sees him interact with the hotel staff, especially Armond, and realizes how petty he can be. And then, there is the constant and somewhat absent-minded disregard for her hopes and aspirations. After his mother's arrival, it only worsens. Kitty (Molly Shannon) not only enables his behavior but also demonstrates that he has inherited those traits from her.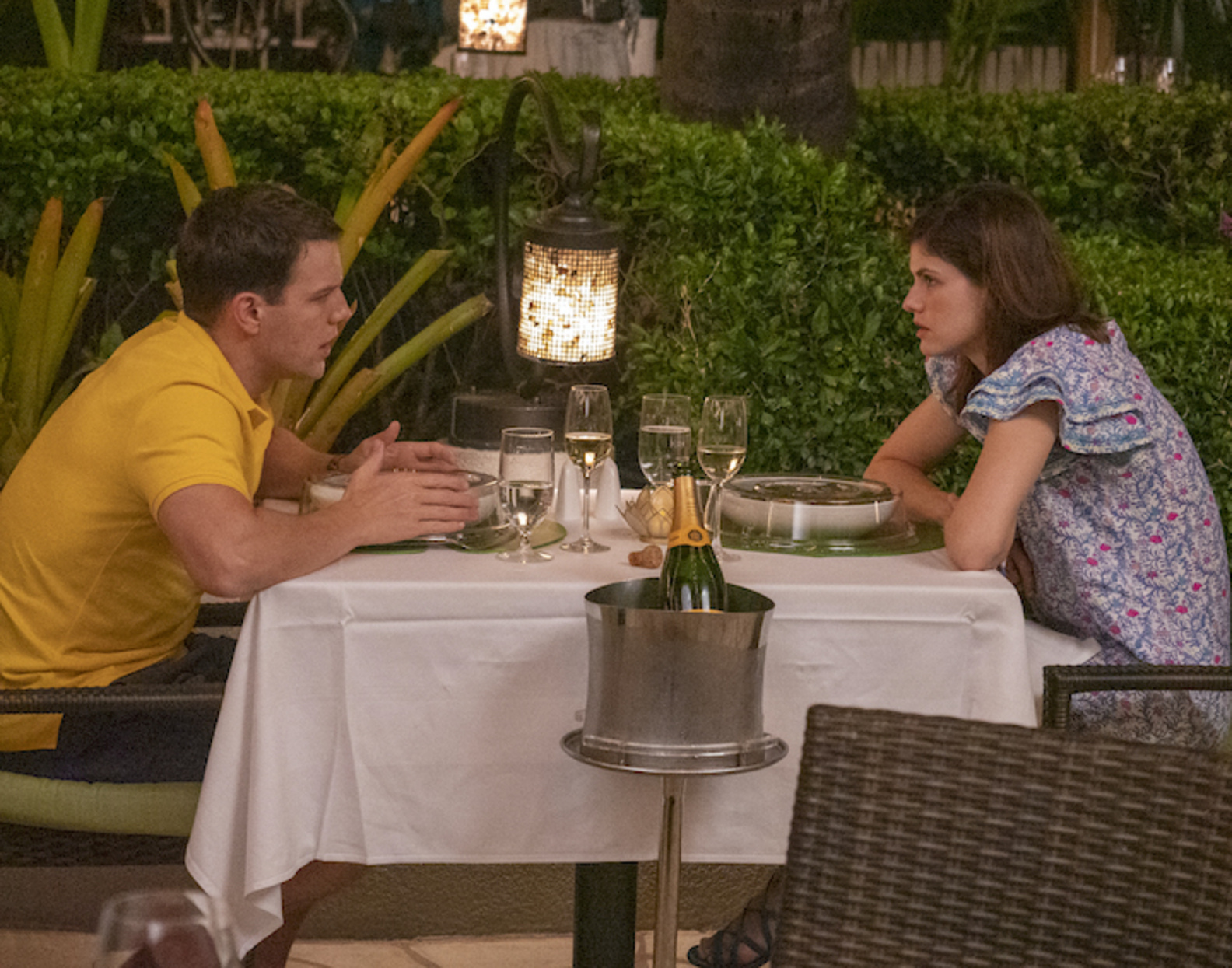 Kitty constantly reminds Rachel how lucky she is that Shane has chosen her. After her departure, Rachel seems to have an epiphany and says aloud that she has made a mistake. While the episode ends before she reveals what it is, she is evidently speaking about her marriage. She seems to have realized that she needs to get out before she completely loses her individuality.
Who Breaks into Mossbachers' Room? Why Is Paula Crying?
Kai breaks into Mossbachers' room. Paula sees that Nicole keeps her jewelry in the locker. Knowing that one of them is worth $75,000, she convinces an extremely reluctant Kai to break into the room and steal some of the jewelry. Unfortunately, Nicole returns to her room while Kai is there. She encounters a masked-up Kai and panics. Mark, who has followed her to their room, arrives and tackles Kai to the floor. However, Kai manages to get on top of the older man and punch him before escaping with the jewelry.
Things seem to be working out for the Mossbacher family from that point. Both Olivia and Quinn are impressed with their father, making him feel relevant in their lives after a long time. Mark's relationship with Nicole improves significantly. Olivia implies to Paula that she knows that the latter and Kai are behind the robbery. The episode ends as Paula silently cries, regretting what she convinced Kai to do and fearing the possible repercussions.
Read More: Is the White Lotus a True Story?