Survival stories are immensely popular nowadays. But 'The Wilds' puts its own unique spin on the genre by combining the narrative with teenage angst. Starring Rachel Griffiths, Sophia Ali, Shannon Berry, Sarah Pidgeon, Erana James, and Jenna Clause, the series is equally gritty and compelling. Furthermore, it just reminds us of how fragile our lives really are and how one moment can change everything. If you wish to learn more about the ending, then we have got your back. SPOILERS AHEAD.
The Wilds Recap
Dean (an investigator) and Daniel (a trauma expert) are seen conversing with a girl named Leah about her recent experience. With the help of flashbacks, we find out that she is a part of a group that was on a plane to Hawaii for an emotional wellness retreat called Dawn of Eve. However, their plane crashes, leaving them stranded on a deserted island.
As the series progresses, we meet the other girls – Dot, Fatin, Toni, Martha, Nora, Rachel, and Shelby. Not only do we learn more about their past, but we also see the group work together to ensure their own survival. However, it turns out that the plane crash isn't accidental. Gretchen Klein, who runs the program, is actually conducting an experiment to prove the power of feminine energy.
The Wilds Ending
In the finale, it is revealed that Nora is the second operative. In the flashback, Leah wakes up and acts embarrassed as she was drunk the previous night. She pretends as though she doesn't remember Nora's suspicious behavior but goes to look for clues herself. Nora tells HQ that she doesn't completely trust Leah. Back at the facility, Leah reads the note given to her by Shelby, which states that she is right.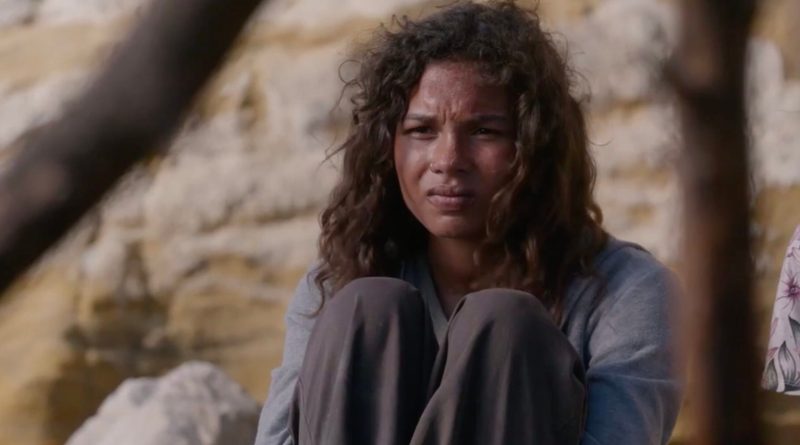 Another flashback reveals that Nora met a guy named Quinn in college during the summer session. Both of them are equally socially awkward, but somehow, they work well together. It's as if they're in love and even sleep with each other. Then, Nora introduces him to Rachel, who is not his biggest fan. Consequently, when Quinn asks Nora to be his girlfriend, she rejects him, citing that she did not want to do long distance after the session ends. He, however, blames Rachel for their breakup. Later, Quinn dies in a hazing accident.
At the island, Leah is searching for more clues but falls into a hole. Nora calls HQ and tells them that they need to come to get the girl. Moreover, the operative leaves Leah there. This is when we find out more about how Nora and Gretchen met. The former had gone to prison to meet Devon, the person responsible for killing Quinn, and also Gretchen's son.
The flashback reveals that after some initial small talk, the two women go for pancakes and end up having an honest conversation about relationships and the effects of patriarchy. Gretchen also talks about breaking free from the clutches of the constructs set up by men. In the end, she tells Nora that she wants to help Rachel and her. It is because of Nora, that the siblings ended up on the island.
In real-time, Leah has a panic attack, and Kevin lets her out for a bit. They go to a small garden in the facility, where he tells her that they are on a small landmass near Peru and that the experiment won't last for much longer. He also affirms that all the answers she is looking for are coming. We revisit the desert island once again, where before being "rescued," Shelby and Toni talk about their relationship. They clear the air and even kiss each other, indicating that they are serious about each other.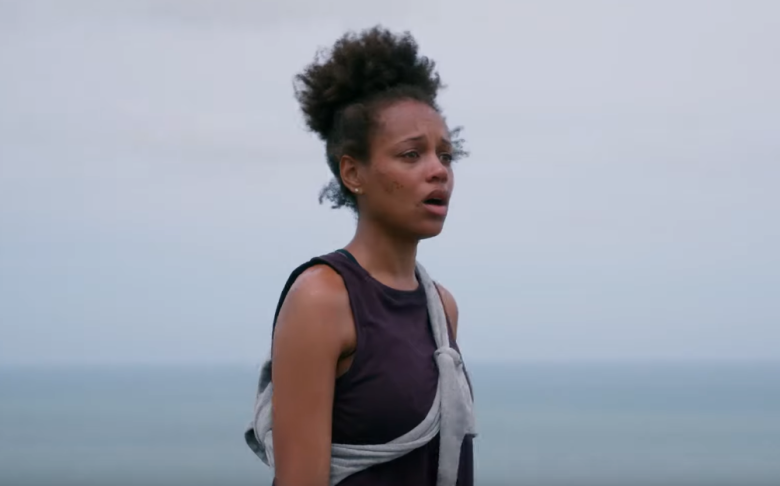 Leah finally escapes the hole, and in the meantime, Rachel enters the ocean. However, there's a shark that she doesn't notice, and the water fills up with blood (this is most likely how Rachel lost her hand). Back on the premises of the facility, Leah tries to break free and leaves her room after lights out. However, the alarm goes off. Also, Shelby is having an anaphylactic shock, for which they give her an injection. Fortunately, Leah is able to avoid getting caught, but she finds herself in a room with CCTVs and a file that reads "The Twilight of Adam." She expresses her shock, and the screen goes black.
How Does The Group Get Rescued?
We already know that the girls are under surveillance, so the people at the HQ can rescue them when push comes to shove. There have already been many situations that they clandestinely handle, such as making sure some suitcases reach the girls. But where do the agents draw the line? It is most likely that after Rachel is attacked by the shark, Nora coerces Gretchen and the other agents into ending the experiment.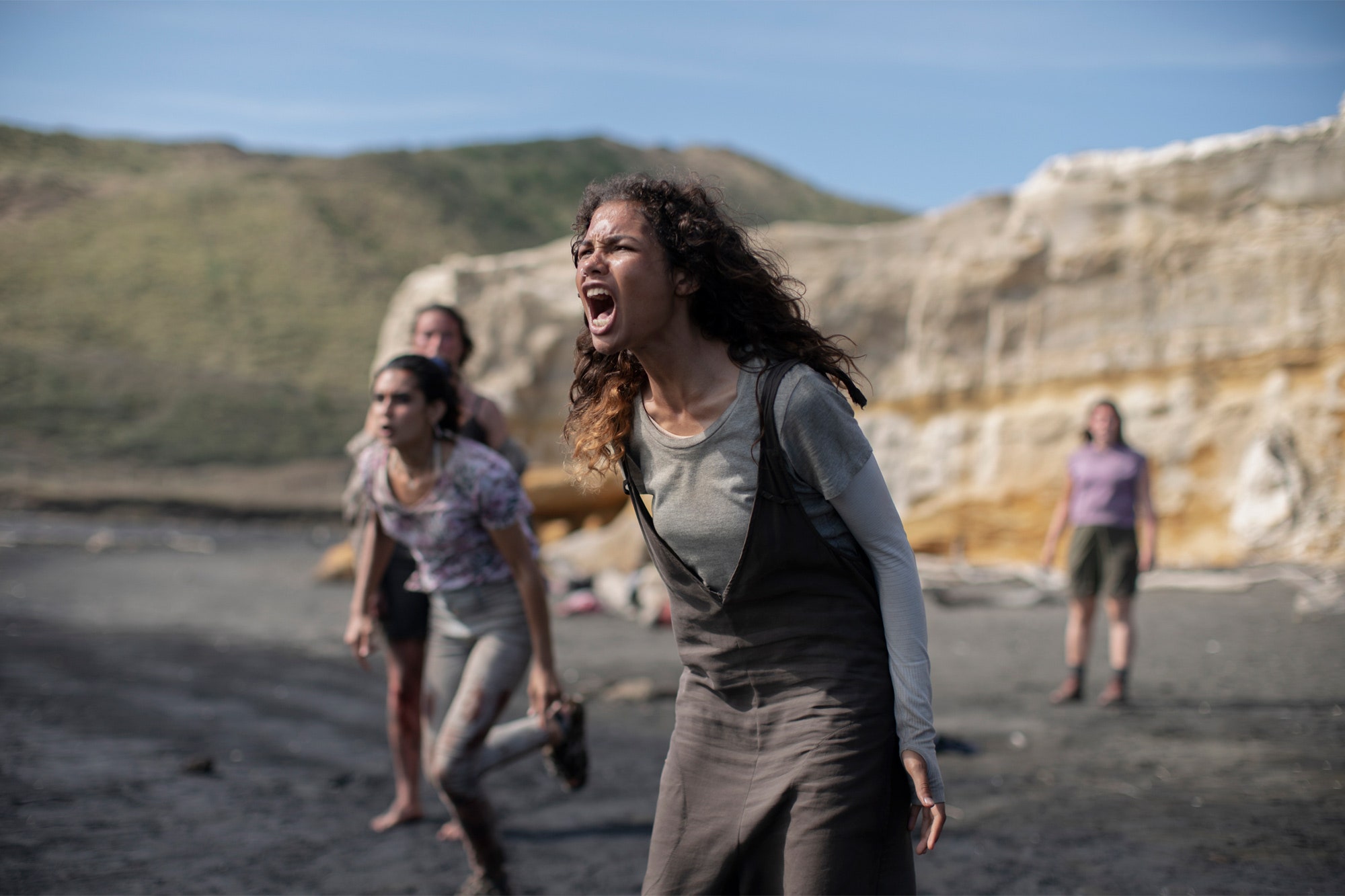 After all, we know that Rachel ends up losing her hand, but it also seems as though she has received adequate medical treatment for her wounds. Furthermore, by the climax, Leah is suspicious enough, and Nora constantly urges the people at HQ to pull Leah out of the program as well. The culmination of these events is what has led to the girls being rescued in all likelihood.
What is The Point of The Twilight of Adam?
Gretchen is quite consumed by her villainous vision for a world that women can control. In fact, she often talks about how she has nothing against men, but that women just contribute more to making a compassionate and loving society. For this reason, Gretchen has established a program called Dawn of Eve, where she falsely lures candidates under the guise of a weekend retreat for her experiment.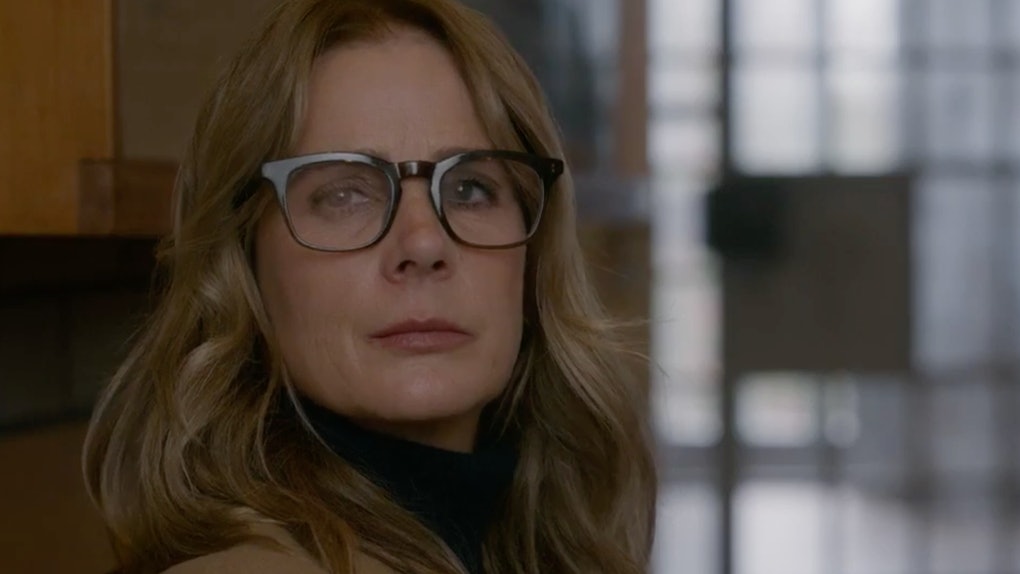 Now, Gretchen's experiment is all about proving that even in the depths of despair, women can come together and survive, thereby creating a community (of sorts). Our protagonists even end up accomplishing this to a great extent. So what exactly is her rationale for setting up the Twilight of Adam? Well, Gretchen does display psychopathic tendencies with control issues. She is highly intelligent, but we also know that she was let go from her previous job as a professor.
Then, when she has lunch with her donor, the lady points out that even Gretchen likes being able to control the lives of the women on the island. If she were truly about women empowerment, Gretchen would never have set up a program like Dawn of Eve. There is also the possibility that Devon's incarceration could have something to do with the Twilight of Adam indirectly. There's a point in the episode where Gretchen states that Devon was subjected to the same harsh realities that ended up taking Quinn's life when he was rushing for the frat.
In a twisted way, this could be Gretchen trying to find some sort of agency for her son's actions. After all, she just claims that Devon was perpetuating the same system, which he was a part of once upon a time. Maybe the mother is trying to learn more about how men operate in a closed environment so that she can find something that absolves her son, at least in her mind.
Read More: Where Is The Wilds Filmed?