5. Underworld: Awakening (2012)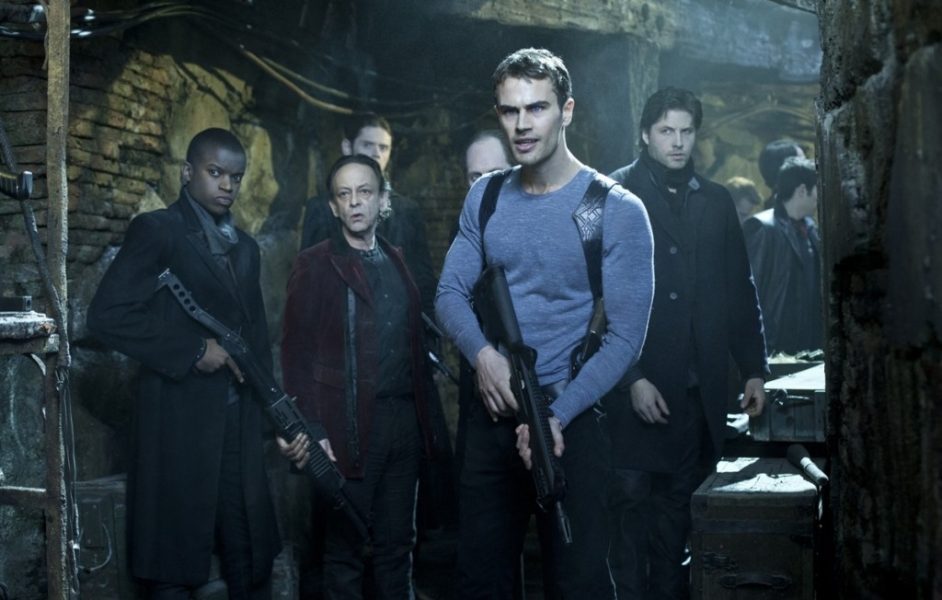 This is the fourth film in the vampire action franchise, 'Underworld'. The existence of Vampires and Lycans has become common knowledge and the government is purging the world by killing off anything not human. Selene, and her lycan lover, Michael are captured and placed in cryogenic suspension. Twelve years later, when Selene breaks out, she finds out that the world has changed a lot. The vampires have gone underground as they are being hunted by both humans and Lycans. Theo James played the role of the vampire David, whose father has been killed by the Lycans. He joins forces with Selene to revive his dissipating coven.
4. The Benefactor (2015)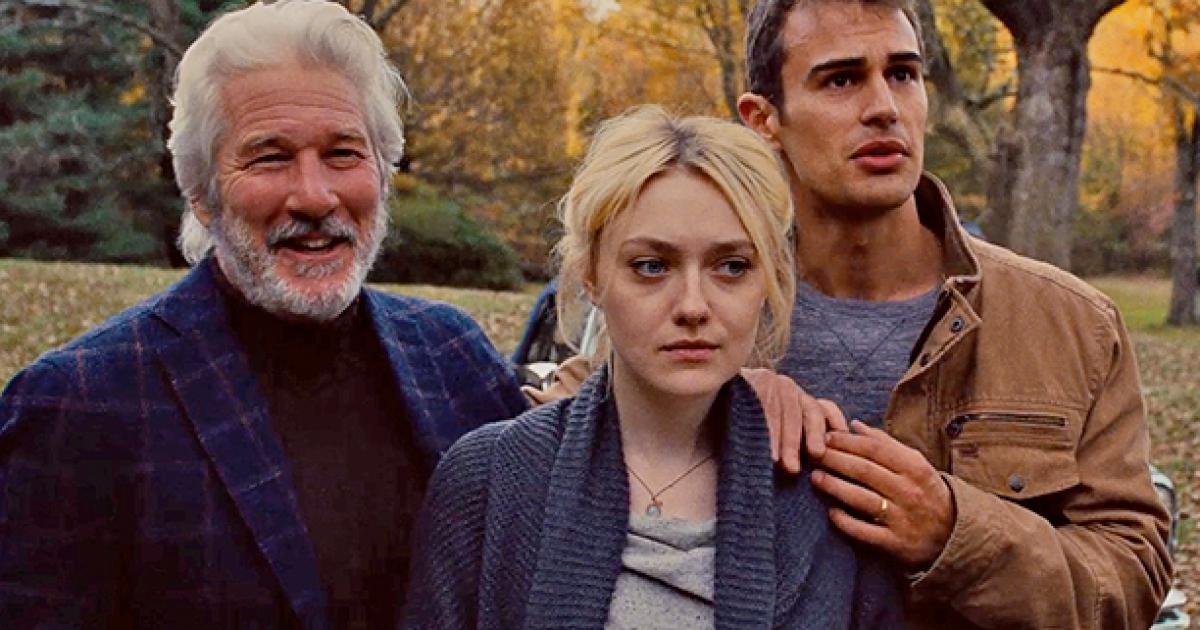 Olivia, played by Dakota Fanning, and Luke, played by Theo James, are a newly married couple. Their lives are going well when a wealthy man finds them. He is a friend of Olivia's deceased parents and feels responsible for their deaths. In the beginning, Luke and Olivia appreciate the presence of a fatherly figure. But soon they realize that there is something wrong with the man, as he seems too obsessed with them.
3. Bedlam (2011)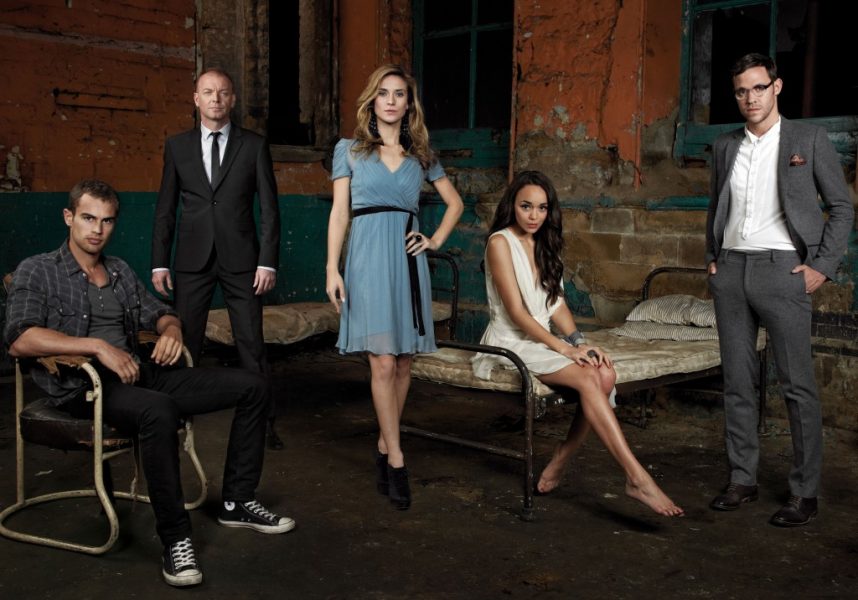 Jed Harper, played by Theo James, arrives at the apartments of Bedlam Heights. He possesses the ability to see ghosts and his apartment is a focal point for a plethora of ghosts. Bedlam Heights had been a mental asylum, for decades. But then the mistreatment of patients there was exposed and the asylum was shut down. The descendant of the owners of the asylum tore it down and turned it into apartment blocks. Throughout the show, Jed Harper meets various ghosts, most of whom are malevolent. He tries to help them in passing on and mostly stops them from hurting people. The characters underwent a major change in the second season, with only two of the original cast members continuing further. James' Harper didn't appear in the second season.
2. Golden Boy (2013)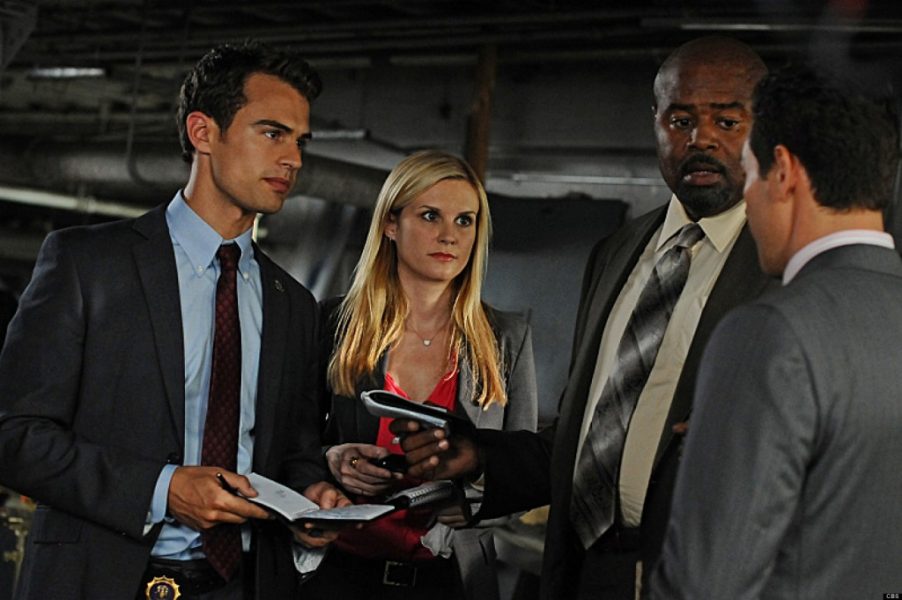 Walter Clark is a homicide detective in NYPD. He becomes a hero in his department after saving the life of his partner and killing two assailants in the process. He gets the chance to become the part of an elite task force, even when he doesn't have as much experience as others in his unit. Seven years flash forward and we see that Clark has become a Police Commissioner, the youngest in history. A limp and a dark past characterize his sudden elevated position. Even though this series received favorable reviews and James received praise for his portrayal of Clark, it wasn't enough to renew it further. Due to low ratings, this show was canceled.
1. The Divergent Series (2014-2016)
In this dystopian action movie, Theo James played the role of Tobias "Four" Eaton. In the far future, a new world order has emerged where people are sorted into four factions, depending on their attitude. But there is a type of people, called Divergent, that can't fit into just one faction. Beatrice Prior, played by Shailene Woodley, is a Divergent. Tobias is a Dauntless and a love interest to Beatrice. This is the most widely known role of James and got him a lot of exposure. The film was a huge success and James got a dedicated fanbase after playing Tobias.
Read More: Best Shailene Woodley Movies