Theresa Allore's loved ones were shocked when she disappeared from the Champlain College campus in Lennoxville, Sherbrooke, Canada. Besides, reports claim that the college and local authorities did not show much interest in investigating the incident, so the Allore family was forced to take matters into their own hands. Crime Junkie's 'Conspiracy: Theresa Allore' chronicles the tragic disappearance and portrays how the teenager's body was located about five months after she went missing. Well, let's delve into the crime's details and find out more, shall we?
How Did Theresa Allore Die?
A student of Champlain College in Lennoxville, Theresa Allore was just nineteen at the time of her murder. Her friends and loved ones described her as a kindhearted and generous individual who could not wait to graduate from college and take on the world. Theresa was known for her helpful and pleasant nature; reports state she had a knack for making friends wherever she went. On top of that, she was a brilliant student who maintained impressive grades and had enormous aspirations for her future. Since Theresa maintained an amicable relationship with most, she rarely bore grudges and had no known enemies, making her sudden demise shocking.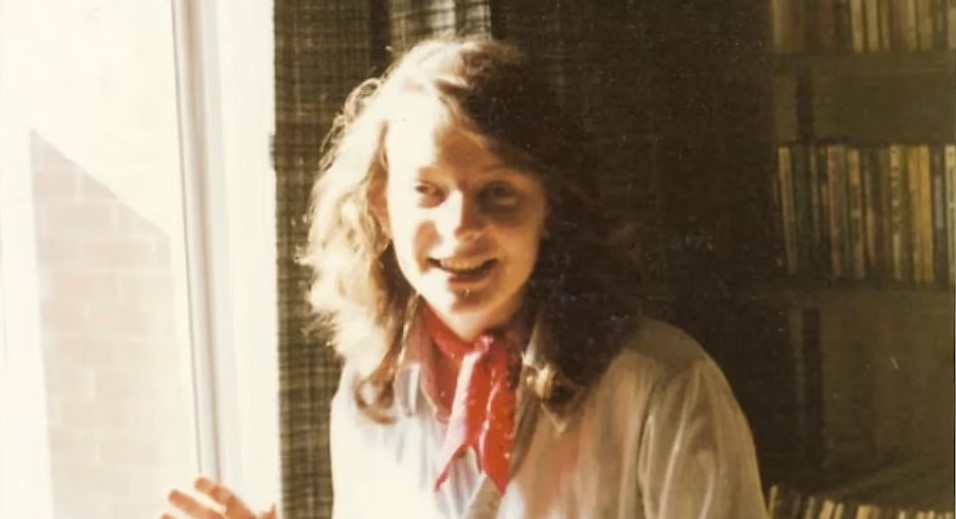 Theresa was last seen on November 3, 1978, but her friends have always differed in their accounts. Some mentioned that they noticed her walking around the Champlain College campus that evening, and the victim reportedly stated that she would return to her residence to study. Incidentally, Theresa lived in a residence hall about 8 kilometers from the campus, and since she was known to hitchhike regularly, authorities initially thought a stranger kidnaped her. However, people from the residence later claimed they saw her leave the dining hall on foot and even spotted her in her dorm room, indicating that she had returned home safely.
Yet, two of Theresa's friends, who lived in the same building, stated that Theresa didn't turn up to spend time with them that night, even though she had promised to. Surprisingly, no one noticed her disappearance in the initial few days, as her classmates did not pay much heed to her whereabouts. Since the college was known for not taking regular attendance, the teachers had no way of knowing that one of the students was missing. Besides, the dorm Theresa stayed in did not have proper supervision, and residents were allowed to do as they liked.
On top of that, there was a massive party on campus the evening the teenager went missing, following which several students stayed absent for days, and the missing girl was counted among the partygoers. However, once the 19-year-old's family realized she was missing, they immediately approached the college and asked them to look into the matter. Reportedly, college officials were unwilling to mount a search for the missing girl, and even local authorities believed she had run away on her own. Hence, the Allores were forced to print out their own posters and launch an investigation into the disappearance.
Eventually, on April 13, 1979, about five months after Theresa's disappearance, individuals discovered her body floating in a creek in a wooded area about a kilometer from the dorm building. Once law enforcement officers recovered the remains, they noticed the victim was dressed only in her underwear. At the same time, the bloated conditions indicated that the body had been left in the water for a long time. The decomposition also made it difficult for medical examiners to determine a cause of death, although they stated that it was pretty violent. Strangely, the local coroner had initially suggested strangulation as the cause of death, yet the final autopsy had no mention of the same.
Who killed Theresa Allore?
The investigation into Theresa Allore's murder was incredibly challenging as there were no witnesses or leads. Moreover, the podcast claimed that college officials and local authorities were unwilling to investigate the case in detail, and their delay in taking action might have destroyed crucial evidence. Interestingly, just days after Theresa went missing, several hunters claimed to have found some women's clothes in a nearby wooded area.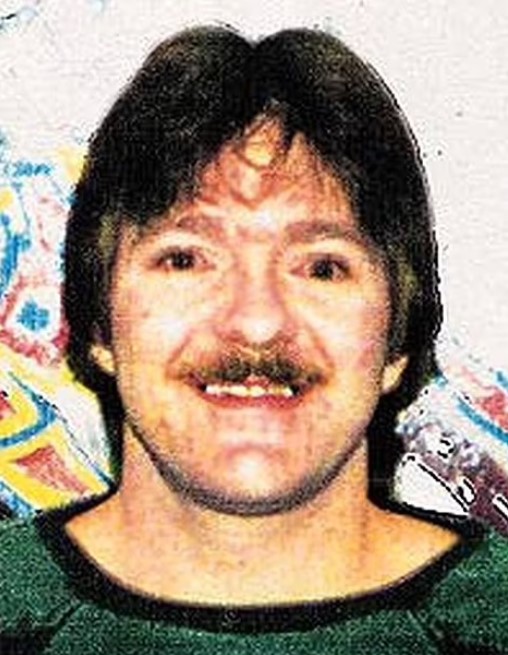 While a description of these clothes made it seem like they belonged to the missing girl, the police never acted on this lead. Furthermore, after the discovery of Theresa's body, investigators and local citizens found parts of her clothing, including a piece of torn scarf, strewn nearby, and her wallet was found a week later about 10 kilometers from the creek. Yet, these objects were destroyed before DNA tracing technology came into use. The podcast mentioned that law enforcement authorities seemed intent on painting Theresa Allore as a drug user from the very beginning.
Once Theresa's body was discovered, the police claimed she was doing drugs with other students and had died from an overdose. Reportedly, authorities even believed that the students had thrown the victim's body into the creek before covering things up. Nevertheless, Theresa's friends shared that hiding such a massive incident was impossible since news traveled like wildfire in Champlain College. Interestingly, a few police officers tried to connect the death with previous homicide cases and even looked into the involvement of a possible serial killer, but this avenue was soon abandoned.
With the police unwilling to take the investigation further, Theresa's younger brother, John Allore, took it upon himself to find the truth. He discovered that in the months leading up to her murder, the Champlain College campus had witnessed several unsolved sexual assault cases. In addition, that area of Lennoxville was known for being a hotbed of criminals and organized crime, which could have had a hand in the 19-year-old's death. When looking into Theresa's murder, John initially obtained a copy of the original autopsy and noticed that the victim did not have any drugs in her system.
Convinced that it was a homicide, John then appealed to the public for their support and had the police reopen the investigation in 2001. The following year, he reconnected with his high school girlfriend, Patricia Pearson, who was working as a crime writer. Together, the pair interviewed several of Theresa's friends and others associated with the murder. John and Patricia appeared to find a breakthrough when they looked into previously unsolved cases and noticed how his sister's homicide was similar to the March 1977 murder of Louise Camirand and the January 1978 death of Manon Dubé.
While experts and several other sources claimed there was enough evidence to prove that the same person committed all three crimes, there is an indication that a serial killer was seemingly active in that area around the 1970s. Still, this wasn't enough to sway the police from their drug overdose explanation regarding Theresa's demise, despite Manon and Louise's deaths being considered homicides. With time, John and Patricia concluded that Luc Yolande Gregoire, a convicted murderer and rapist active in Sherbrooke, Quebec, in the 1970s, was seemingly involved in all three murders.
Although there was no way to prove Luc's connection to the crimes, John took comfort in knowing what he thought was the most probable explanation. He even put this theory in his book, 'Wish You Were Here,' which he published alongside Patricia in 2020. However, shortly after publishing the book, a woman alleged that her father, Gerald Lachance, had confessed that he and his son, Regis, kidnapped a girl from Lennoxville in 1978. The former stated that after raping the girl, they murdered her and disposed of her body in Compton — the same place where Theresa's body was found.
The woman's cousin also supported her statement and claimed that the police had interviewed several family members about a 1978 disappearance in 2004. Since then, the case hasn't seen much progress, and while the investigation into Theresa's death is still open, authorities claim they are looking at it not as a homicide but as a suspicious incident. Meanwhile, John knows there is no possible way to find out if Gerald Lachance and his son murdered Theresa, yet he is still determined to pursue the truth to the best of his abilities.
Read More: Scott Pierce Murder: How Did He Die? Who Killed Him?