Investigation Discovery's 'Twisted Sisters: Drowning in Despair' chronicles the gruesome murder of 29-year-old Theresa Fowler in Palm Bay, Florida, in July 2010. The episode records the tragic incidents the Fowler family survived over the years, leading to her murder. If you're interested in finding out more about the case, including the killer's identity and current location, we've got you covered.
How Did Theresa Fowler Die?
Theresa Diane Fowler-Straight was born on September 18, 1970, to Carolyn Wagener and Lonnie Harold Fowler in Fort Worth in Tarrant County, Texas. Her father was in the military, and she had two brothers, Bobbie and Lonnie. The latter was the youngest, and Theresa was very protective of her baby brother. Lonnie Edward Fowler recounted on the show, "We just had a blast growing up together. My sisters and I were two peas in a pod. We were pretty much inseparable. We loved each other, and we loved doing everything together."
In 1981, the siblings' parents divorced, and Lonnie moved with his father to South Carolina. Theresa gave her baby brother her calling card, and he reminisced how he used to walk up to a pay phone and dial his sister's number. He added, "I would call her and chat for 30 minutes. If I needed to talk to somebody, I would call her. And she would speak to me and see how I am doing… make sure I am doing okay."
On July 26, 2010, Lonnie and Theresa had gone to a bar named American Legion in Melbourne in Brevard County, Florida. The siblings were accompanied by the former's wife, Betty Jo Fowler, and the latter's boyfriend, Kevin Joseph Curtis. Hence, it was a shock when Theresa was taken to a local hospital with grave injuries by her companions and succumbed soon after. When the police interviewed Lonnie and Kevin, they told the officers a stranger in a blue minivan ran over Theresa.
Who Killed Theresa Fowler?
Lonnie used to date Betty's friends, and the girlfriend gave his necklace to somebody else. When Betty got it back for him, they started talking and soon hit it off. They felt a connection, and Lonnie proposed to her within a few months, and they were married the same day. Within six months of their wedding, he and Betty had their first child, Allen, followed by two more children, Justin and Ashley. Meanwhile, Theresa lived in Texas with three kids of her own in 1998 and visited her nephews as frequently as possible.
Lonnie lived with his family in Moncks Corner, South Carolina, in June 2004 and worked at a local hardware store. Ashley Fowler recounted on the show how her two elder brothers were adventurous, and she used to be "the annoying little sister" who always followed them everywhere. According to the episode, Lonnie and his family were supposed to go to Texas for a family reunion with Theresa and her kids when he returned from work on June 23. The children decided to play with their neighborhood friends till their father arrived.
Ashley narrated how they were playing truth and dare until Justin, 6, was asked to jump into the big neighborhood pond by the other children. Not knowing how to swim, he could not muster up the courage to dive in when one of the elder boys pushed him from behind. When his little brother did not come up, Allen, 7, jumped in to save him and drowned too. A horrified Ashley ran to her mother, Betty, who was in the shower, for help. However, by the time she called the police and the boys were dragged out of the water, both of them were deceased.
Before the tragic accident, the show stated how Betty and Theresa had a cordial relationship, like two sisters. Yet, when the former called her with the unfortunate news of her nephews' demise, her sister-in-law blamed her for the mishap. According to the episode, Betty was a casual and carefree mother, who allowed her children to roam around, and Theresa and Lonnie held her responsible for the death of the children. Ashley said, "I think that sent my mother down a spiral, and she took drugs to relieve the pain." Lonnie stated how Betty started having an affair, and they soon separated, with him taking care of their daughter.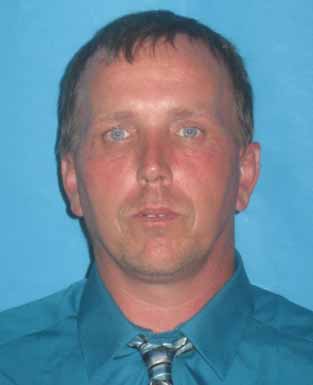 Meanwhile, Theresa was also lonely in Texas after getting divorced, and her son moved to another state for work. She worked as a bartender and started developing a drinking problem. She was arrested in 2008 with Methamphetamine and was sentenced to jail for eleven and a half months. According to the show, Lonnie and Betty reconciled for the children, and they gave birth to a pair of twins, Samantha and Zachary. The couple moved to Tampa Bay, Florida, to live with Lonnie's mother, and Theresa joined after getting out of prison.
Ashley recounted how the family decided to shed the tragic incidents of the past and move on, leaving behind all resentments toward each other. Theresa began seeing Kevin, and everything seemed to head toward the Fowlers. On July 26, 2010, Lonnie, Betty, Theresa, and Kevin had gone to have drinks at the American Legion in Melbourne, Florida. They were having a good time until Theresa allegedly caught her sister-in-law flirting with the DJ playing music at the bar.
Lonnie stated they were all drunk, and tempers started flaring. The argument continued at the parking lot, with Betty getting into the family's Dodge Caravan and trying to drive away. According to the episode, she was drunk without a valid driver's license. When Kevin and Lonnie attempted to stop her, Betty reversed the vehicle, knocking them and Theresa to the ground. She then drove away at full speed toward the latter and ran her over before speeding away.
Where is Betty Jo Fowler Now?
Palm Bay police Traffic Homicide Investigator Jennifer Cordeau said, "Not only did Ms. Fowler leave the scene, but the other individuals involved in this incident failed to obtain medical aid for the victim for more than 45 minutes." According to court records, Betty returned to the scene, and the three of them drove Theresa to their home before taking her to a local hospital.
The medical staff contacted the police, and the men allegedly lied to the officers that an unknown individual drove over Theresa. The 29-year-old succumbed to her injuries in a nearby trauma center, and the officers located the vehicle in the hospital parking lot. They also found surveillance footage of the incident in a CCTV at the parking spot of the American Legion. Betty was charged with DUI manslaughter, obstruction, and leaving a crash with death; she was sentenced to 12 years in state prison.
According to court records, she, now in her mid-40s, was released from the Gadsden Correctional Facility in October 2020 and attended court-mandated special programs. Besides, Lonnie and Kevin were sentenced for obstruction of justice and are currently released on community-supervised probation. Police records show all three continue to reside in Palm Bay, Florida.