Investigation Discovery's 'Vengeance: Killer Coworkers: Monster Under The Bed' chronicles the gruesome double murder of two 20-year-old Radisson Edwardian Hotel receptionists in Harlington, UK, in early August 2011. The police found Tibor Vass and Alice Adams dead inside the former's apartment. However, the case presented such a dumbfounding twist that it might seem like an Agatha Christie story. The article presents a comprehensive view for the readers to get a better understanding of the perplexing mystery.
How Did Tibor Vass and Alice Adams Die?
The show opens with a horrifying incident unfolding at an apartment in New Road, Harlington, near London's Heathrow Airport, on August 10, 2011. When the authorities arrived, they were met with a gruesome and tragic scene. The lifeless bodies of two individuals, Alice Adams and Tibor Vass, were discovered, both brutally murdered. Alice and Tibor, both just 20, had been colleagues and worked as receptionists at the Radisson Edwardian Hotel near Heathrow Airport. Alice had recently joined the workforce at the hotel.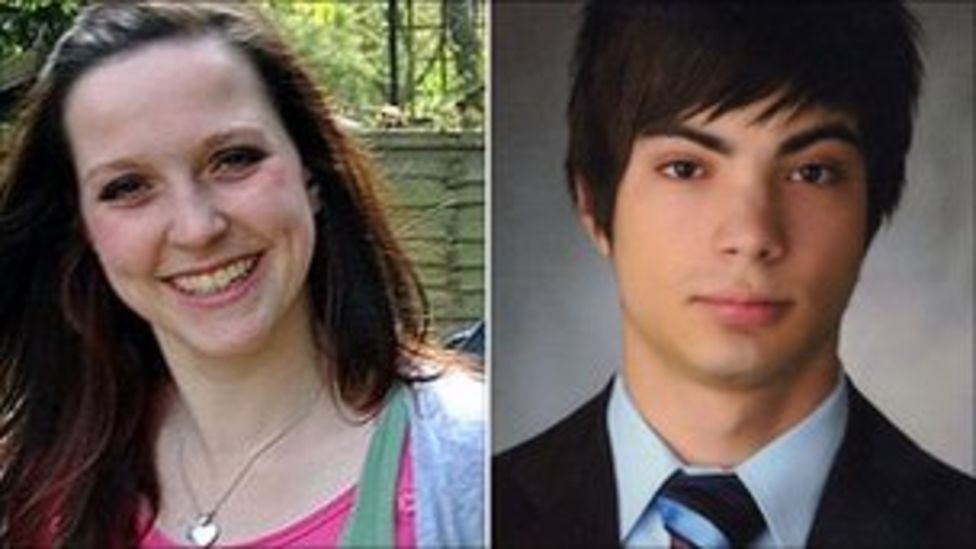 Reports stated she had started her new job just three weeks before the gruesome double murder. Her positive, extroverted, and friendly nature had swiftly won her friends among her colleagues. She had formed a particularly close bond with Tibor, who had been employed at the hotel for a year, having relocated from Hungary. Alice, hailing from Iver Heath, Berkshire, was not only a dedicated receptionist but also a talented musician — a shared passion she and Tibor had. According to the show, there were rumors that they might have been dating.
When the officers entered the flat, they found a fully clothed Alice on the living room floor, with a pillow covering her face. Police sources state she had been stabbed 22 times in the front and back of her body. The authorities found Tibor's unclothed body on the bed of one of the bedrooms. He had suffered two fatal stab wounds to his heart. The killer had then proceeded to undress him, meticulously cleaned his body, and placed him on the bed in a posed manner. Tibor's lifeless form lay on his back, his knees bent.
Who Killed Tibor Vass and Alice Adams?
The apartment where the double murder occurred was shared by Tibor and another colleague, Attila Ban, who was conspicuously absent from the crime scene. His mysterious disappearance piqued the investigators' interest, and a manhunt was launched to locate him. The nauseating violence initially prompted the police to ponder whether Attila had been abducted or even killed elsewhere. However, clues from his social media revealed that he might still be alive, as he had posted on Facebook expressing his desire to "wake up from this nightmare."
On August 9, the trio — Tibor, Alice, and Attila — had gathered in the apartment to celebrate Tibor's acceptance into a Hungarian university. But the festivities took a dark turn when all three failed to report for work the following day. Their concerned co-workers alerted the police for the authorities to find two bodies and one missing person. The forensic investigators found male DNA on the bodies of both victims, suggesting they had been involved in sexual activity with each other and a third person.
The detectives and crime scene technicians spent two days collecting evidence and meticulously combing through every corner for clues. However, a surprising twist awaited them on the third day when they returned to the crime scene. One of the officers noticed a previously open bedroom door was closed, and it raised further suspicions when they discovered a bed had been pushed to block entry. The police forcefully entered the room to find an unclothed Attila lying on the bed. He was covered in blood and appeared to be intoxicated.
Police sources specified Attila had a knife protruding from his arm and buttock, indicating a violent struggle. When the baffled officers attempted to interview him, he feigned speechlessness and resorted to communicating through sign language. The investigators were perplexed about his sudden appearance in the apartment as they had thoroughly searched the entire premises, including the loft. However, the 'locked room mystery' was solved as the investigators pieced through what happened on that fateful night based on evidence and Attila's testimony.
On the night of August 9, colleagues had gathered for an after-work party at Tibor and Attila's apartment, with booze and other substances flowing freely. According to the show, Attila had consumed poppers — a drug known for its euphoric and sexual effects. After the other guests had returned home, the trio stayed back and were physically intimate when Attila suddenly snapped and launched a frantic attack, brutally stabbing Alice 22 times. Her autopsy report recorded fatal wounds to her heart, lung, stomach, spleen, and diaphragm.
The prosecution alleged Attila used a pillow to cover her face as a way for him to avoid confronting the reality of his actions. He also killed Tibor before attempting to take his own life by positioning a hairdryer in the bath in an attempt to electrocute himself. When his suicide attempts failed, Attila collected supplies, including water and his phone, and concealed himself within the bed base — the very bed upon which Tibor's body lay. He meticulously crafted small holes to observe the room from his hidden refuge for two days, even posting on Facebook.
Meanwhile, the detectives had been attempting to trace Attila's phone, which was pinging off nearby towers. However, they could not fathom that he was concealed within the very bed they had been scrutinizing. During the night, when the apartment was vacant, he would reportedly emerge from his hideout and move about. The show depicted how Attila tried to take his life for the second time by slashing his throat and stabbing himself with craft knives. However, he survived again and was transported to a hospital for treatment before being arrested.
Where is Attila Ban Now?
Attila's trial began on July 9, 2012, with the prosecution presenting evidence to support the premise that the defendant was obsessed with Tibor. According to the prosecutors, he was jealous of Tibor's relationship with anybody else — especially his female colleagues. The episode depicted how Attila, a homosexual, had pursued Tibor relentlessly, although the latter wasn't interested. Detective Inspector John Finch described Attila as "cold and manipulative" and alleged he might have thought, "If I can't have him (Tibor), no one can."
Attila alleged he had no recollection of what happened that night after their sexual acts. His defense counsel explained, "The two people he killed were his friends. He killed them both for reasons which remain obscure. He genuinely cannot remember what triggered the killings." The judge sentenced him to 26 years to life in August 2012 and added, "Exactly what happened will probably never be known. That creates an even greater burden for the two grieving families." Attila, 43, remains incarcerated and will be eligible for parole in 2038.
Read More: Joel White: The Killer is Serving His Time in Jail Today