Investigation Discovery's 'Disappeared: Against the Tide' tries to unravel what happened to 25-year-old theatre technician Tiffany Daniels. She was last seen on August 12, 2013, in Pensacola, Florida. Missing for more than a decade now, Tiffany's family still believes their daughter is alive and requests the public to come forward with any helpful information about her mysterious disappearance. So, who is Tiffany, and what is her story? Let's find out.
What Happened To Tiffany Daniels?
Tiffany Heaven Daniels was born to Rodney and Cindy Daniels in Dallas, Texas, on March 11, 1988. A talented artist, she was an extroverted and free-spirited individual, who made friends easily. After graduating, she found a job painting sets at the Pensacola State College theater in Pensacola, Florida. She enjoyed painting, loved her work, and roamed around, soaking in Pensacola's cultural and natural attractions. Tiffany often organized and attended blues and swing dance parties in the city's downtown area.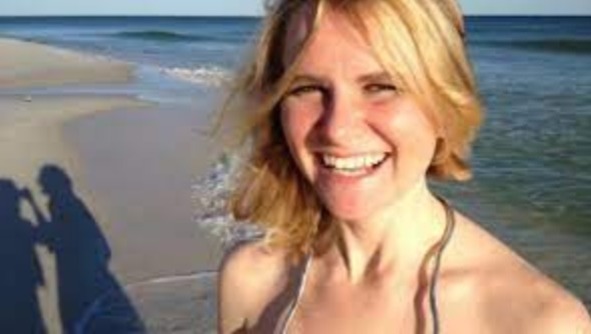 She also enjoyed biking from Bob Sikes Bridge to Santa Rosa Island in the Gulf of Mexico — a short distance from her home — or going hiking in the dunes. A practicing pescetarian, Tiffany also had a passion for tattoos and body art and had inked a plant's growth and blooming atop her feet. While she seemed to lead a satisfactory life, all was not well on the financial front. According to her parents, they noticed she had developed a habit of paying the rent of her long streak of housemates in the 2013 summer.
In July 2013, Tiffany lost another roommate before finding a new one in Gary Nichols, the 54-year-old father of one of her friends, after advertising on Craigslist. According to the show, Gary was amidst a separation from his wife and desired to live closer to his place of employment. When he moved in, Tiffany's parents shared apprehensions about having a flatmate more than twice her age. But they eventually gave in after finding Gary was financially stable to carry his weight and shared the same interests as her daughter.
In August 2013, Tiffany's erstwhile boyfriend got accepted into the University of Texas' graduate robotics program. He asked Tiffany to move with him to Austin, but she did not want to leave Pensacola yet. They decided to have a long-distance relationship, and she gave him a farewell breakfast on August 11. According to her family and friends, she remained depressed for the rest of the day, but her spirits lifted after she planned a later visit to Austin. She also busied herself with prepping for the upcoming fall production of her theater department.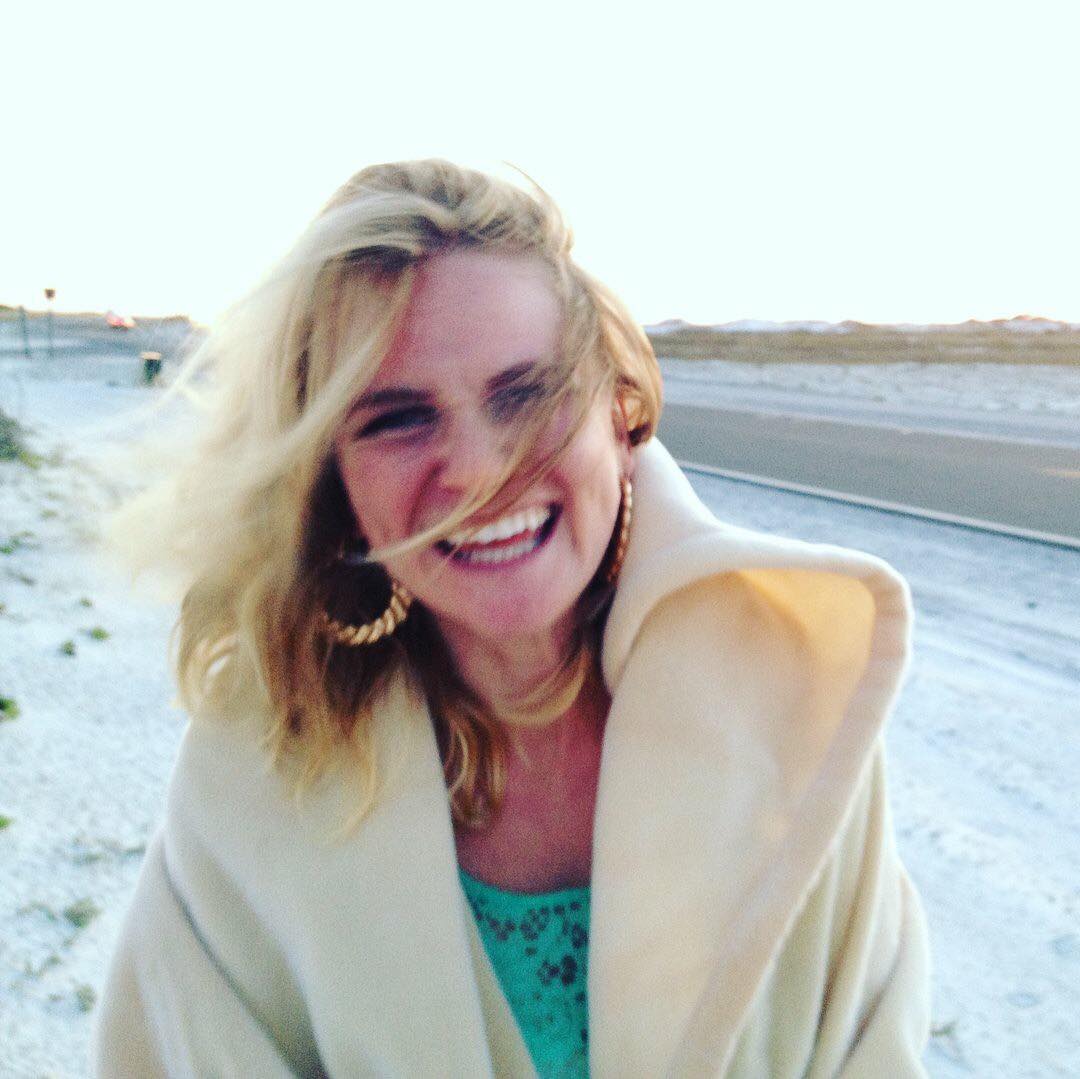 According to Gary, they watched 'Monty Python and the Holy Grail' — the film on which her upcoming musical would be based — before retiring for the night on August 11. When Gary woke up the following day to leave for work, he noticed Tiffany's gray Toyota 4Runner was already gone. She arrived at work at her scheduled time and requested her supervisor to let her leave early that day. She also asked for a week off but did not offer any explanation. Her supervisor assented, and Tiffany punched out of work at 4:43 pm on August 12. That was the last time she was ever seen, and no one has reported seeing her since.
Is Tiffany Daniels Dead or Alive?
Gary became concerned when Tiffany did not return home on August 12, but his daughter asked him to relax, considering Tiffany was an adult. However, he contacted her mother, Cindy, after Tiffany did not return on August 13. Tiffany's family reached out to every friend they knew, but nobody had seen her in the past couple of days. When she did not return by the end of the week, Cindy contacted the Escambia County Sheriff's Office. The police were initially dismissive of the case, stating Tiffany would return on her own accord.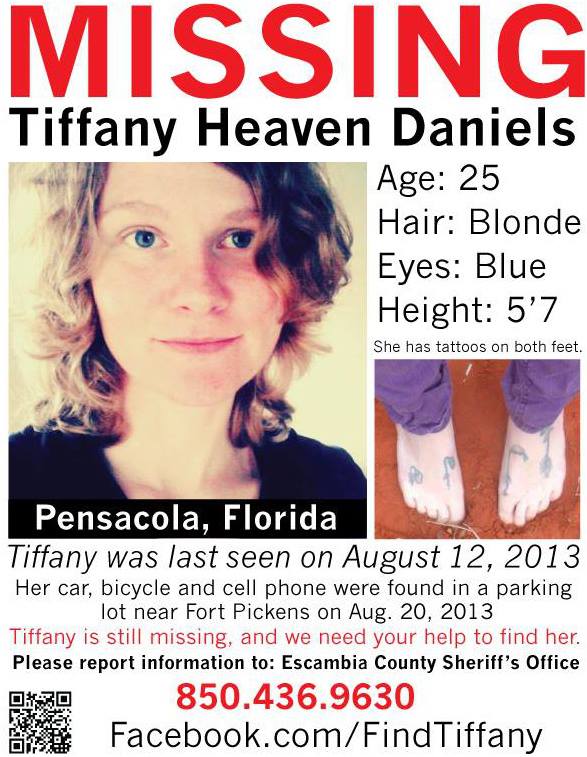 However, they referred the case to Pensacola Police Department, and detectives searched Tiffany's home to find no evidence of foul play. The officers found her tent inside her room and dismissed the idea she might have gone camping somewhere. They chased down every possible lead, from contacting Tiffany's boyfriend in Austin to looking into Gary, but all were eventually ruled out. Her disappearance became national news over the first weekend, and her family and friends distributed fliers on the street.
The first and only important piece of evidence of the case was found by a jogger, a family friend of Tiffany. She found the missing woman's car in a parking lot at Park West in Pensacola Beach near Fort Pickens, at the western end of Santa Rosa Island, on August 20, more than a week after Tiffany was last seen. The police discovered Tiffany's bicycle, cell phone, purse with wallet, clothes, paintings, a jug of water, and a jar of peanut butter.
The discovery indicated she might have gone hiking in the nearby dunes of Gulf Islands National Seashore — she often did — despite her mother's forebodings. The authorities, collaborating with a volunteer organization and the U.S. National Park Service, mounted an extensive search of the island with civic volunteers and dogs. But they found no trace of Tiffany, and the case eventually went cold. With all search operations and investigative procedures in Pensacola already exhausted, no further physical evidence was likely to be uncovered.
Tiffany's friends and family set up a Facebook page to advance the search and busied themselves sorting through the numerous tips that initially poured in. Several theories have been put forth to account for her disappearance, ranging from foul play to accidental drowning. Based on a piece of anonymous information and several reported sightings further west along Interstate 10, Tiffany's family continues to believe their daughter was likely a victim of human trafficking and may still be alive.
Read More: Peter Martinez Murder: Where Are Jonathan Ferreri and Katherine Milkier Now?