Peacock's 'Meet, Marry, Murder: Hill' follows the gruesome murder of a 35-year-old mother of three, Tiffany Hill, in a Vancouver, Washington, school parking lot in a late November 2019 afternoon. The heinous crime prompted the enactment of a state law mandating suspects facing domestic abuse allegations with no-contact orders to wear tracking devices that would trigger alerts on the victim's phone within 1,000 feet. If you're curious to learn more about the case, including what happened to the perpetrator, we've your back. Let's dive in then, shall we?
How Did Tiffany Hill Die?
Tiffany Ojeda Hill was born to Aurea Conde and Jesus Ojeda Jr. in Brooklyn in Kings County, New York, on April 16, 1984. She initially studied at P.S. 131 Elementary School before spending her middle school years at McKinley Junior High School. She later graduated from John Dewey High School and joined the US Marine Corps in 2005. In 2007, she was deployed to serve in Iraq and remained posted there for two years. Tiffany was honorably discharged on medical grounds for the injuries she suffered during her time in the military.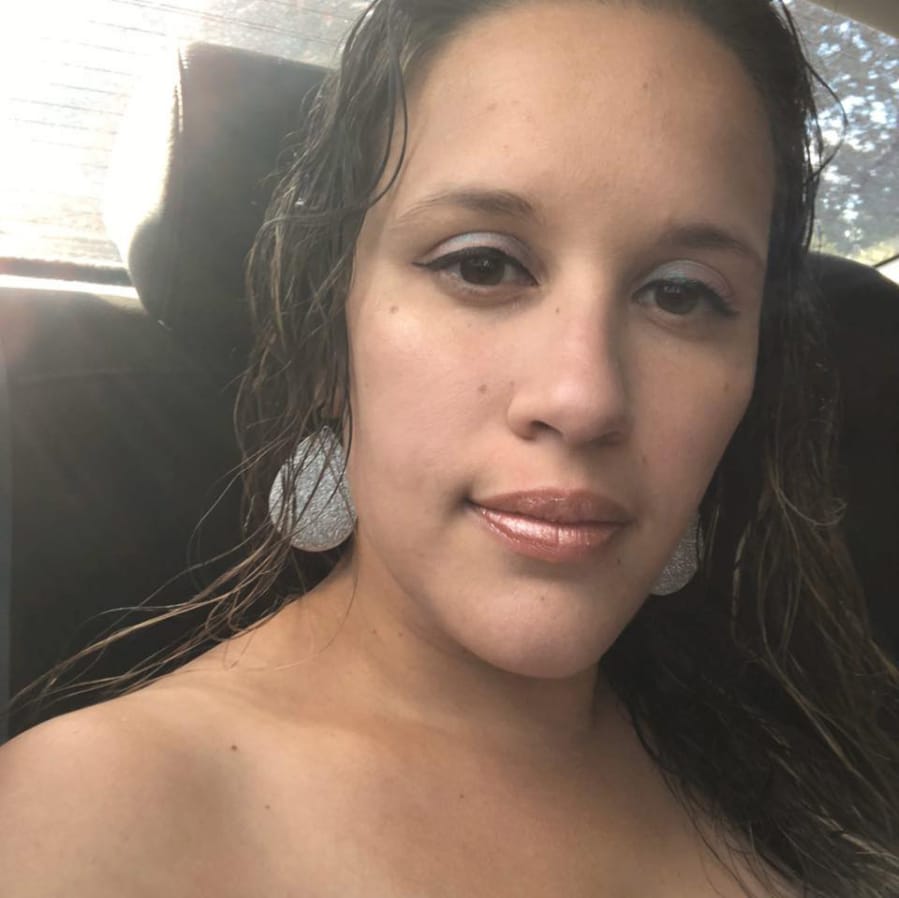 She received multiple service awards, which included The Marine Corps Good Conduct Medal, The National Defense Service Medal, The Iraq Campaign Medal, The Global War on Terrorism Service Medal, and The Navy Sea Service Deployment. Aurea reminisced, "Tiffany was so sweet and good. She cared for everyone and would put everything to the side if someone needed something." She was a loving and devoted mother to four beautiful children — Kayla Autumn Hill, Cameron David Hill, Jasmine Elise Hill, and the late Autumn Hailey Hill.
On November 26, 2019, the 35-year-old was parked in her Toyota Sienna minivan with her mother and three children in front of their elementary school, Sarah J. Anderson Elementary, in Hazel Dell, Vancouver, in Clark County, Washington, at around 3:15 pm. Suddenly, a gunman opened fire on them with a semi-automatic pistol, fatally striking Tiffany. She was taken to the PeaceHealth Southwest Medical Center, where she succumbed to her injuries. The vehicle sustained four bullet holes in the windshield and a large hole in the driver's window.
Who Killed Tiffany Hill?
According to the show, Tiffany faced a long history of domestic abuse from her estranged husband, Keland Hill. On September 11, 2019, she submitted a petition seeking a no-contact order against him. Official records showed she endured significant harm, including a concussion and whiplash, due to a series of distressing incidents. It involved Keland locking her out of their bedroom, forcefully throwing her against a wall, pursuing her down a flight of stairs into the garage, and preventing her from calling 911 by confiscating her phone.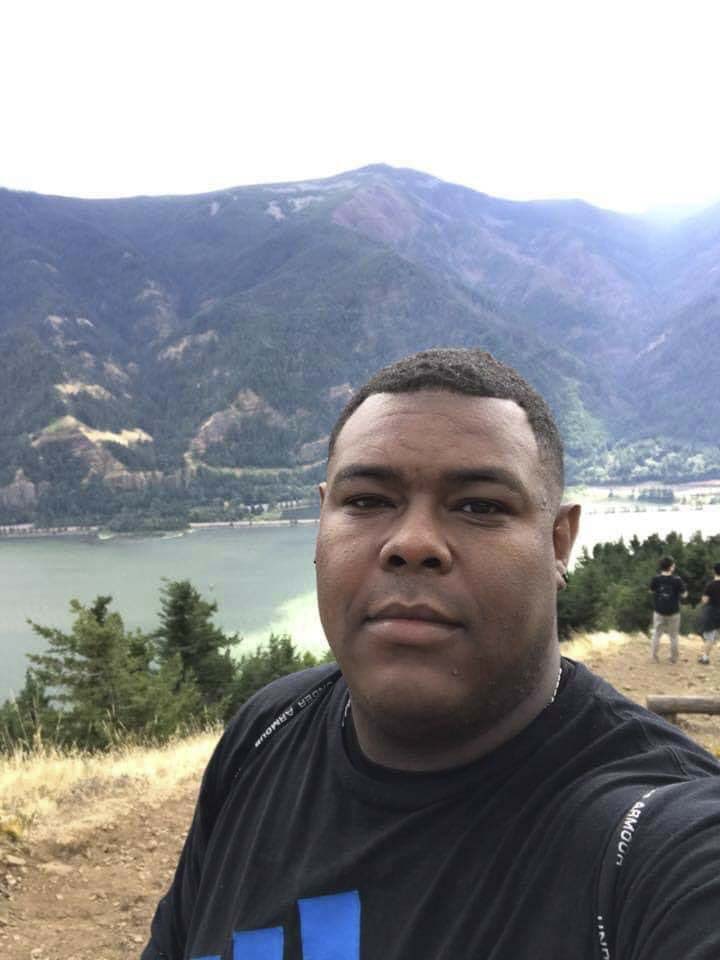 Court documents revealed the unsettling episode escalated further when Keland, in the presence of Tiffany's children, began using offensive language and later turned physically violent. The troubling event was allegedly triggered by a seemingly innocuous incident where she had failed to greet him with a simple "hi." Following the domestic abuse, Tiffany required physical therapy due to her injuries. She also shared the distressing fact that her seven-year-old son had witnessed these traumatic events.
Tiffany characterized her estranged husband as a person of considerable size, weighing over 300 pounds. She added, "He uses his body as a weapon." She also wrote in the petition, "He had done this countless times. He's been arrested before for attempted murder against me in North Carolina. He got me to drop the charges." Tiffany also mentioned her fears that if he "got angry and drunk enough" and possessed a gun, Keland "would definitely use it against her." However, she noted that she did not think he owned a weapon.
On October 4, she obtained a restraining order, seeking to bar him from their shared residence and from having any contact with her or their three children. According to court documents, Keland repeatedly violated the restraining order. One instance occurred on October 10 — days after his wife had sought the protection order — when he confronted her at a restaurant along Northeast Highway 99. Another incident occurred on November 7, during which law enforcement officers discovered a GPS tracker attached to the fuel tank of Tiffany's vehicle.
The incident led to Keland's arrest on charges of stalking. A Clark County Superior Court judge initially set the bail at $75,000, though the deputy prosecutor filed a motion to raise the bail to $2 million. He cited additional information and a "danger assessment" completed by Tiffany, which indicated an "extreme risk" of harm to the victim from Keland. He also mentioned Keland's previous arrests in Maryland and North Carolina related to the abuse of Tiffany, although those cases had been dismissed.
EXCLUSIVE: Today we hear from the mother of Tiffany Hill for the first time. Heartbroken she recounts the night her daughter was gunned down in front of her and Tiffany's 3 kids by her husband Keland Hill. She says she hopes her daughters story is a catalyst for change. #LiveOnK2 pic.twitter.com/JQMSpNvlVk

— Kellee Azar (@KelleeAzar) December 18, 2019
On November 15, the court increased Keland's bail to $250,000 but denied the prosecutor's motion requesting electronic monitoring. Nevertheless, the judge imposed "intensive conditions" to be enforced if he posted bail. Records revealed that Keland posted bail on November 22 and appeared in court again on November 26 — the day of the murder — to request approval to commute to work using a vehicle. An affidavit indicated the judge had permitted him to travel to White Salmon and Hood River, Oregon — strictly for work-related purposes.
Keland had written in a petition, "I fear for my life. He continues to violate the no-contact order and is getting angrier. He knows the only way to get to me is through the children. I fear for my children's safety." Her apprehensions turned partly true when Keland opened fire on her car, fatally shooting her and striking her mother, Aurea, thrice in the arm, though she survived. Fortunately, the children were left unharmed. Police sources stated he had illegally obtained the gun after his legal request for a weapon was turned down recently.
How Did Keland Hill Die?
A high-speed police pursuit unfolded as Keland disregarded traffic signals, reaching 75 mph along 78th Street, St. Johns Road, and various other streets. After encountering heavy afternoon traffic, he exited his red Toyota Corolla and fatally shot himself in the head at the intersection of Padden Parkway and Andresen Road. He was declared deceased at a nearby hospital. Keland was a former assistant program manager of logistics at Insitu — a Boeing drone unit that employs about 1,000 people in the Columbia River Gorge.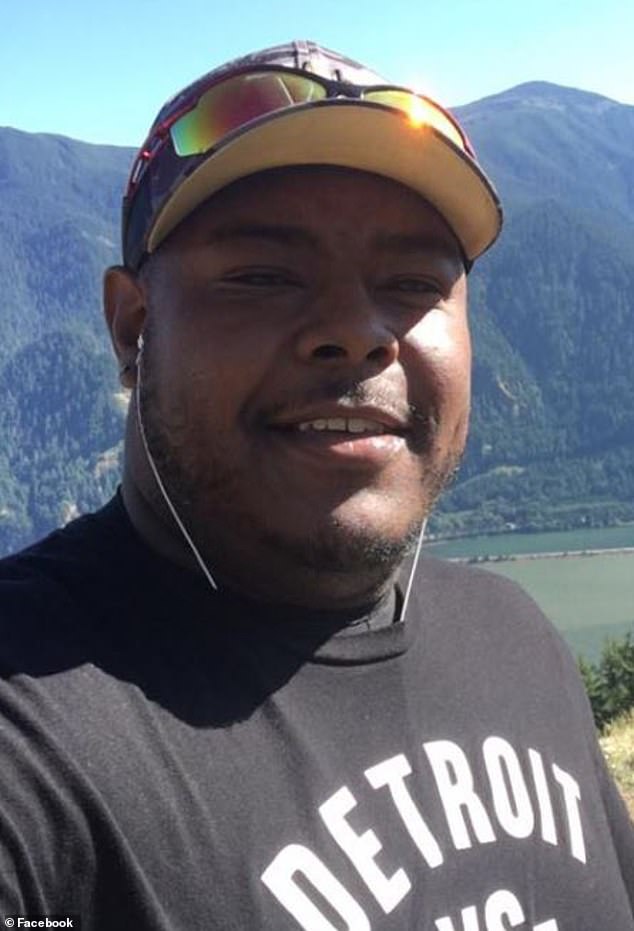 According to reports, he had previously worked in Afghanistan as a military contractor and had served in the military. Sgt. Brent Waddell, a Clark County Sheriff's Office spokesperson, noted, "A short pursuit ensued. He stopped at one of the busiest intersections in the county, got out of the vehicle, ended up putting the gun to his head, and committed suicide as law enforcement was challenging him." Tiffany's sister, Tabitha Ojeda, stated, "Our family is devastated. The road the children have ahead of them is not an easy one."