In 'Tonikawa: Over The Moon For You' or 'Tonikaku Kawaii' season 2 episode 4 titled 'Spots to Kiss,' Kaname approaches Nasa for help with her faulty electric appliance. Meanwhile, Aya also reveals that she wants him to teach her for the upcoming finals as she is ill-prepared. Tsukasa worries about her husband overworking himself and gives him a massage one night. Later, Kaname gives the couple an interesting piece of advice to spice things up between them. Here's everything you need to know about the ending of 'Tonikawa: Over The Moon For You' or 'Tonikaku Kawaii' season 2 episode 4. SPOILERS AHEAD!
Tonikawa: Over The Moon For You Season 2 Episode 4 Recap
One ordinary morning, Kaname approaches Nasa with a vacuum cleaner asking for his help. It turns out that the electric appliance is not working properly, so Nasa helps her fix it. Sometime later, Aya arrives there as well and reveals that she is not prepared for the approaching finals at the end of the month. Therefore, she asks for Nasa's help as well as she feels that he can really teach her. Nasa is humble and argues that he has never studied the courses that she is enrolled in so he is probably not the best person for the task.
Since Aya really believes in Nasa's ability, she manages to convince him eventually. Nasa checks her books and comes up with a brilliant plan. As a national topper in the past, he knows the thought process of a typical examiner and wants to focus on the previous year's papers to help Aya's preparation. He works really hard to keep track of everything, while Tsukasa is impressed by the fact that her husband is so hardworking.
When Aya inquires how Nasa is able to memorize so many difficult formulas, he explains that they signify decades or even millennia of collaborative human effort, so they are not just random codes to him. He alludes to his curiosity being one of the driving forces behind his powerful learning techniques. As he gets really tired of work, Tsukasa feels that her husband will end up hurting his back by overworking himself and offers to give him a massage. Nasa feels bad after receiving it and gives his wife a massage as well.
Tonikawa: Over The Moon For You Season 2 Episode 4 Ending: How Does Kaname Help Tsukasa and Nasa Add More Romance to Their Marriage?
One day, Kaname bluntly asks Nasa how frequently he and his beautiful wife kiss each other. Naturally, Nasa is taken aback by the bizarre questions and cannot muster the courage to say anything as he feels embarrassed. Kaname is adamant and mentions that she just wants to know the nitty-gritty details about his marriage's physical intimacy. Nasa obviously has no interest in such a discussion and tells her not to ask such questions.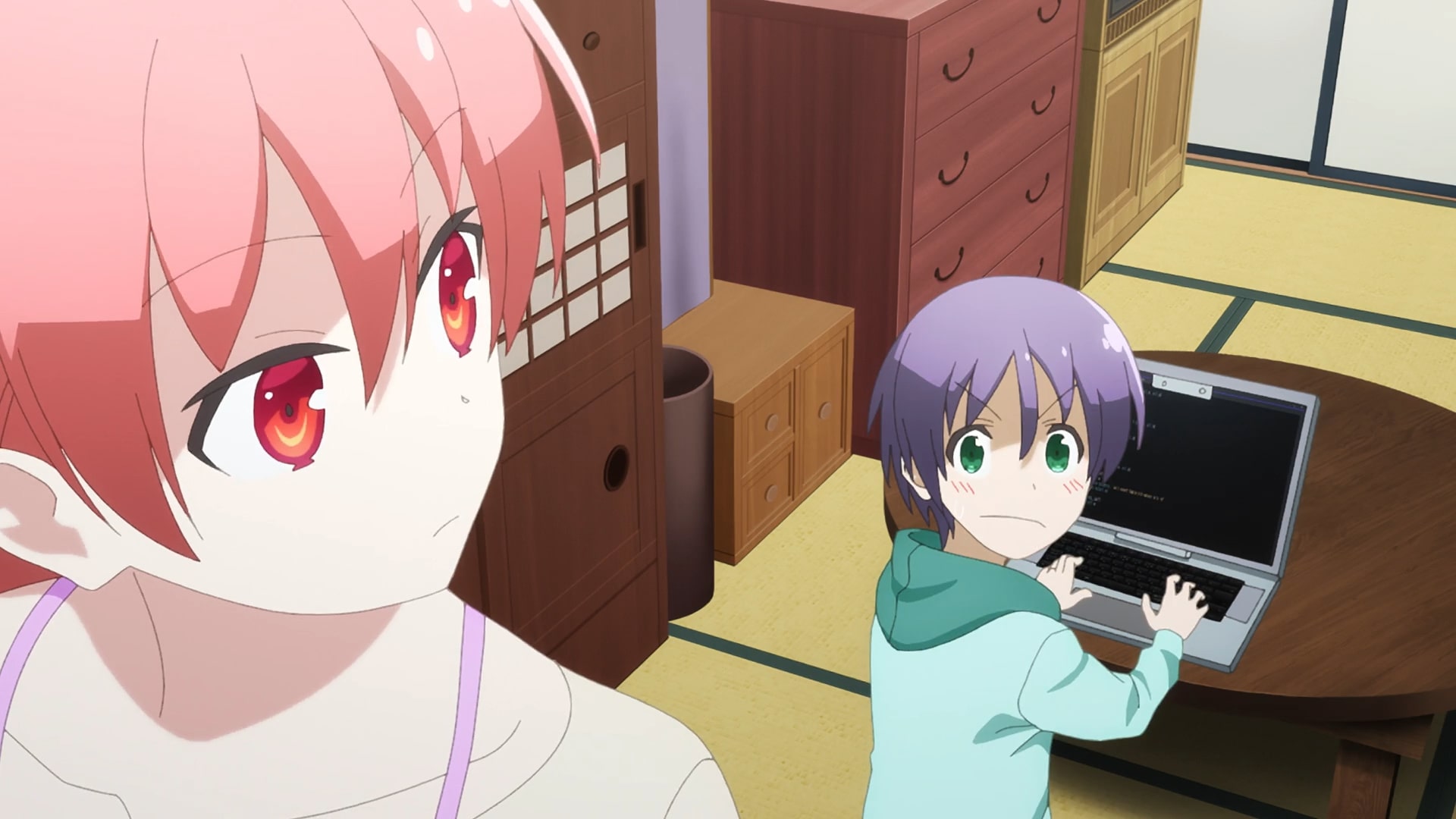 It turns out that she was intrigued by the topic after watching a YouTube video. She then reiterates her previous question. When Nasa continues to avoid it, Kaname reveals that she has a few suggestions for him to spice things up with Tsukasa. She then hands over a full list of kisses to Nasa, which explains what they truly mean. Later that night, Nasa and Tsukasa visit a supermarket for grocery shopping. While walking through a park, Nasa confesses that he wishes to smell Tsukasa's hair.
A few minutes later, they spot Miss Yanagi with Taniguchi-sensei enjoying the night view of the city. The duo ends up kissing each other. Later that night, Nasa and Tsukasa learn that both of them were handed a list of kisses and their meaning by Kaname. When Nasa makes the first move by kissing his wives' neck, she kisses him back on the ear. This leads to a series of kisses while Aya has fallen asleep on her study table on the floor above.
Read More: KonoSuba: An Explosion on This Wonderful World Episode 5 Recap and Ending, Explained