In 'Tonikawa: Over The Moon For You' or 'Tonikaku Kawaii' season 2 episode 7 titled 'An Expanding World,' Nasa and Tsukasa go shopping for ac as the summer weather just overwhelms them. When Nasa decides to buy tools for the installation, he introduces his wife to his childhood friend Nakiri- who expresses her disbelief at the fact that he is already married. When the two friends meet a few days later, they end up having a discussion about marriage and how it can potentially impact one's life. Here's everything you need to know about the ending of 'Tonikawa: Over The Moon For You' or 'Tonikaku Kawaii' season 2 episode 7. SPOILERS AHEAD!
Tonikawa: Over The Moon For You Season 2 Episode 7 Recap
Following their return from the honeymoon trip, Nasa and Tsukasa are overwhelmed by the summer in their city. To make matters worse, they realize that their ac is not working properly and they need to do something about it. Instead of trying to get it fixed, the couple arrives at the conclusion that they should buy a new one. However, Kaname informs them that they would have a long waiting period for the installation process.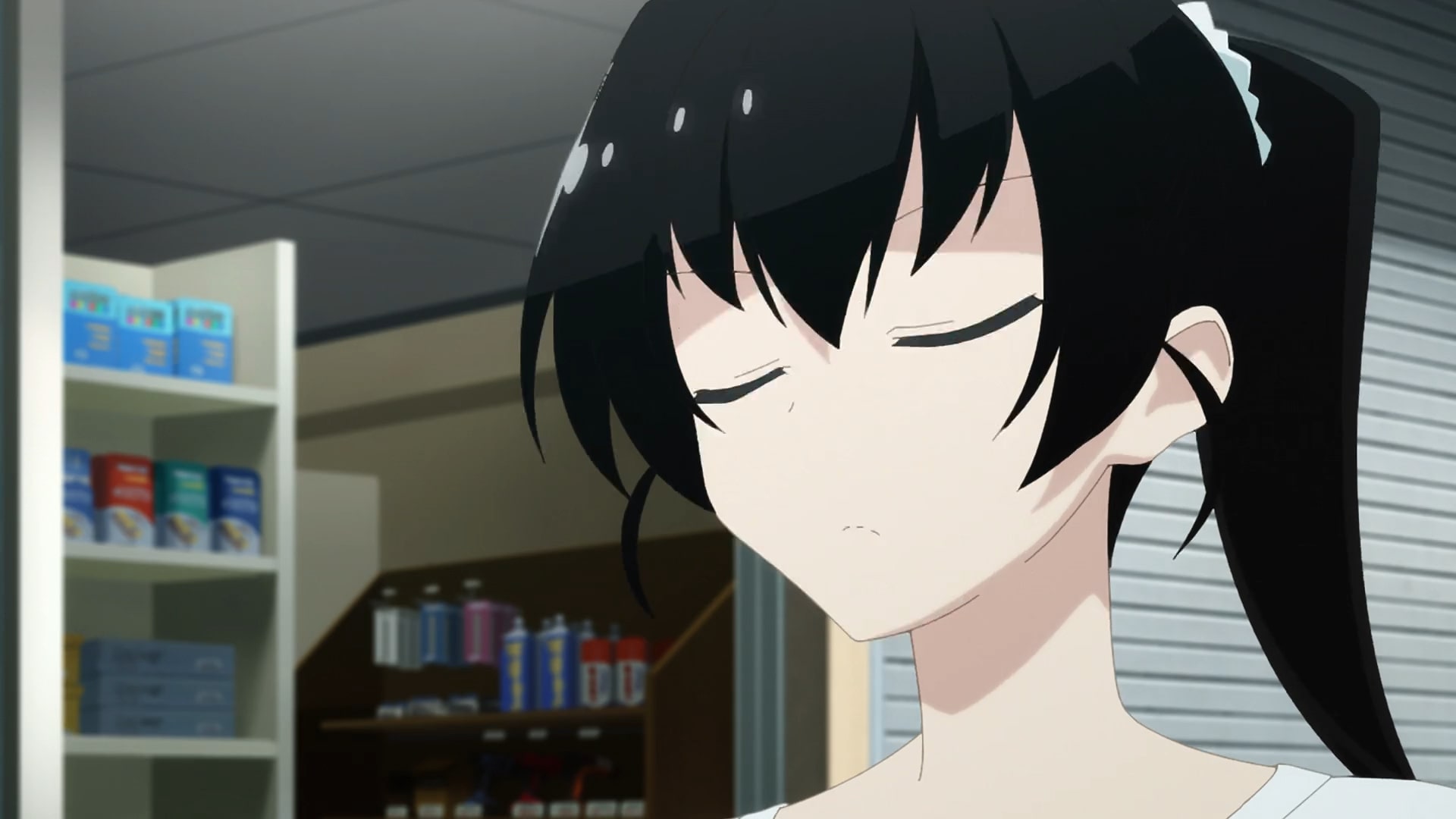 Interestingly, Nasa plans to do the installation himself, so the couple goes to the market immediately. Tsukasa is overwhelmed with the choices there but her husband knows exactly what he needs and books the delivery of an ac for 4 p.m. Now they head to the nearby store to borrow tools for the installation of the ac. That's when Tsukasa finds out that Nasa knows the beautiful girl who runs the shop. When she inquires who she is, her husband reveals that she is Nakiri, a friend from school days.
Nakiri is busy finding all the tools Nasa will need, so when he introduces Tsukasa as his wife she initially does not pay attention. But all of a sudden she realizes what Nasa has said and immediately gets shocked. She expresses her disbelief as he did not seem like a person who would get married or was interested in romance. Nasa agrees with her but points out that meeting Tsukasa changed his opinion.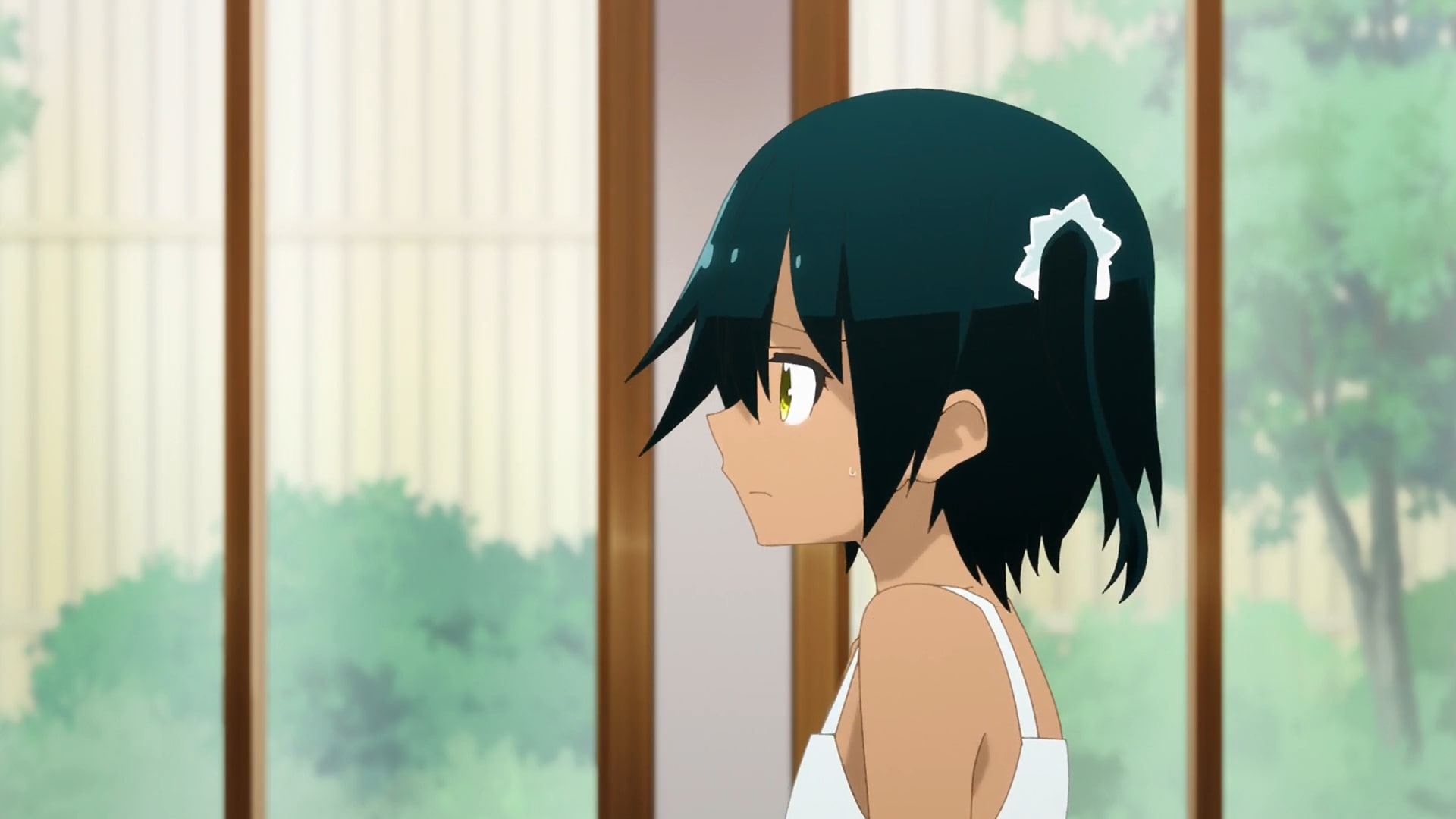 Later that night, the couple try to sleep following the installation of the ac. Since Nasa turns it off after the room is cool enough, Tsukasa is unable to sleep. He then sets a one-hour timer, so that his wife does not have to worry. The couple then realizes that the room is getting too cold. After a few adjustments, they finally find the appropriate conditions that allow them to have a good night's sleep.
Tonikawa: Over The Moon For You Season 2 Episode 7 Ending: How Has Marriage Changed Nasa's Life According to Him?
When Nasa visits Nakiri's store to return the tools he has borrowed from her, she asks him whether the installation went well. She then expresses her inability to comprehend the fact that he has always been married. Nakiri points out that she has no desire to get married as of now and inquires whether marriage is even a good thing. Nasa mentions that although the question is a bit subjective, he personally feels that it's a pretty good decision. He starts by mentioning that he gets to spend time with his wife who smells so nice.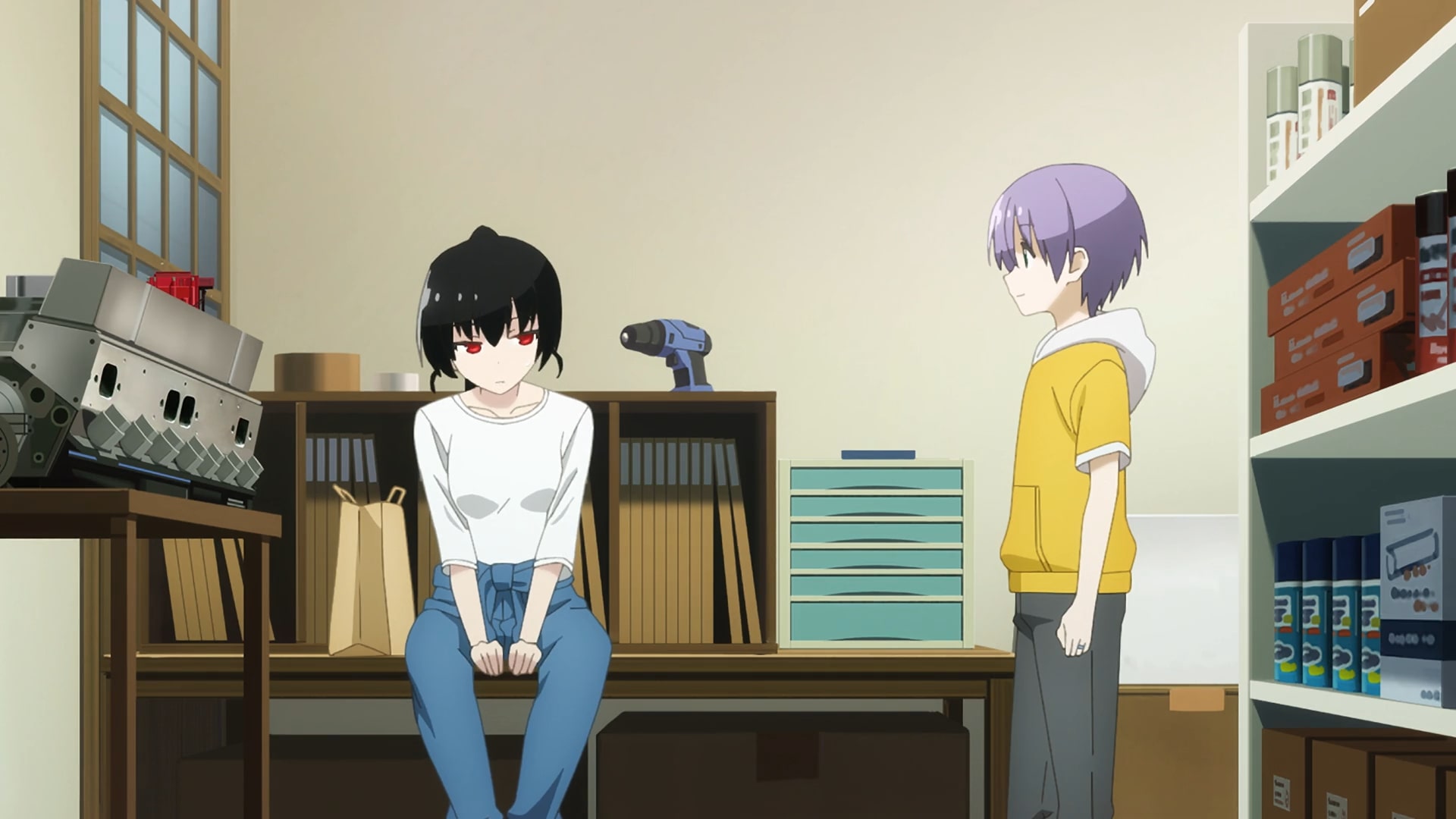 Nasa then starts to point out things that he has learned about girls ever since he got married. He finds it interesting that girls buy cookies based on the package. When he asked his wife why she did that, Tsukasa explained that companies that went the extra mile to focus on the packaging probably put effort into the recipes too. Although Nakiri initially could not figure out the possible reasons for such a strange choice, she starts feeling that Tsukasa does have a point.
Nasa then reveals that his wife prefers drinking hot water as she is afraid of getting a cold. He feels that has taught him that women are delicate. However, the most important change that marriage has brought to his life is that he feels that his world has expanded. He now gets to meet new people and have new experiences every now and then that radically impact his worldview. He now genuinely believes that he has more potential than ever before.
Read More: Tonikawa: Over The Moon For You Season 2 Episode 6 Recap and Ending, Explained