'Tool Academy' season 2 burst onto the VH1 reality television scene on August 30, 2009, promising the audience a compelling journey of transformation and redemption. In this competitive reality series, twelve unsuspecting boys found themselves thrust into an unexpected relationship boot camp, all thanks to their girlfriends. What they believed was a competition for the coveted title of "International Party King," which turned out to be a charm school designed to refine their behavior as partners.
With weekly eliminations and the high-stakes prize of $100,000, the tension ran high. Guiding these men through their journeys was relationship counselor Trina Dolenz, who also held the power to decide who would be expelled. But what about after the show? Did these boys learn something and become better partners, or did they slip back into their old habits? Join us as we delve into the post-show lives of these contestants from 'Tool Academy.'
Where is Terry Shaw Now?
Terry, known on the show as "Dancin' Tool," certainly had his fair share of ups and downs. He ultimately emerged as the winner, proposing to his girlfriend Nicole after the competition. After winning the prize, the two continued their relationship, and fans of the show were eager to see if their love would endure beyond the TV cameras. Even though their relationship had a promising start after the end of the show, they broke up soon. Currently, he is working as security FTO/EMT at Hollywood Casino Joliet, lives in Champaign, Illinois, and has a lovely daughter named Nora. While we can't say for sure when it seems that Terry Shaw has been dating Amber Kozi since May 2020.
Where is Tyler Synon Now?
Tyler, or "Tat-Tool" as he was known on the show, had his own unique journey to self-improvement. His girlfriend Shealyn nominated him to be on 'Tool Academy,' hoping that the experience would help him become a better partner. He struggled with introducing his girlfriend to his friends and faced doubts about his feelings for her. Despite the challenges they faced during the show, Shealyn decided to stick with him, ensuring that Tyler's efforts to change and become a more understanding boyfriend paid off.
His promise to not be the center of attention and attempts to give her the promise rings that she had previously given back to him definitely helped them get closer. In October 2009, he was arrested after he ended up in a fight in an Arizona bar, because of which he ended up paying pay $900 in fines. According to VH1, he is one of the six cast members of 'Tool Academy,' who ended up in an obscene video. Currently, he is working as a tattoo artist. Since the show ended, he hasn't been in the public eye much, but given the way the circumstances unfolded, it's safe to assume that he is managing well.
Where is Stewart Ellefson Now?
Stew, the "Hillbilly Tool," provided some comic relief on the show, ensuring that his journey to becoming a better partner was filled with laughter and learning moments. He admitted to being uncomfortable about his appearance, including his red hair, but also recognized the importance of appreciating what he has. He also admitted that he hadn't had a job since he met Amanda, which could have put a strain on their relationship. Since the show ended, Stew's relationship with Amanda had a positive outcome as she chose to stay with him despite the challenges they faced during the competition.
In September 2010, he was arrested for reckless driving, and he was one of the contestants who appeared in the obscene video. While there isn't a lot of public information available about his life post-show, the way Stew transformed to become a devoted partner and his improved self-esteem and newfound self-awareness assure us that he is thriving at the moment.
Where is Charm Brittian Now?
Charm, also known as the "S*** Talkin' Tool," was undoubtedly one of the most memorable contestants on the show. His bold personality and colorful language made for entertaining language, and his pride in his strength and the constant need to prioritize himself over everyone else made for some dramatic moments. His journey on season 2 of 'Tool Academy' seemed to have an impact on him as he made an effort to improve himself for his girlfriend, Andrea. She also chose to stay with Charm even after he refused to reveal deep insecurities during the therapy session, indicating that their relationship had benefitted from the experience.
Charm also used the connections he made, including with producers like T.H.C, Rich Skills & C. Ballin, and Mally Mall, to shift his career towards music. In 2015, he released his first album titled "Enough Said." Since then, Charm has released several songs such as "Games," "Home," "Trying Too Hard," "Gravity," and more. In 2018, he founded his clothing brand NO FUNERALS in Southern California, which incorporates streetwear style with vintage elements. He has also done modeling for brands like Converse, Tavik, Lira, DOPE, and Ed Hardy.
Where is Frank Alicea Now?
Frank, who earned the moniker "Guy Liner Tool" on the show because of his distinctive fashion choices, faced his share of relationship challenges during the show. His hair was thinning, and he believed that time was running out for him. After his elimination, Frank's girlfriend, Christina, made the difficult decision to leave him. This outcome may have been disappointing for Frank, but it's essential to remember that not all relationships are meant to last.
Frank's time on the show was a valuable learning experience, which helped him grow as an individual and potentially influenced his future relationships. These days, he appears to prefer staying out of the spotlight, but considering his history on 'Tool Academy,' we can assume that he has been well.
Where is Andre "Dre P." Now?
Dre P., the "B-Boy Wannabe Tool," brought his unique style and personality to 'Tool Academy' Season 2. His relationship with Leah faced numerous challenges throughout the competition, specifically the ones caused by Leah's profession as a stripper. Since he couldn't match the financial support Leah received from her patrons, he often struggled with feelings of inadequacy. But despite their ups and downs, she chose to stay with him. After the show, he experienced a meteoric rise in popularity and quickly connected with his fans.
In the fall of 2012, he was selected to join the cast of 'Love Games 4,' followed by his appearance in the 2013 reality TV series, 'Bad Girls Club,' in which he had a budding romance with Stephanie. He also got minor roles in TV shows like 'All Eyez on Me,' 'Champaign ILL,' and 'Ronnie and Alf's Entourage.' Andre's career hasn't been confined to the small screen, as he took a step into the music industry with an ambitious lineup that included the release of eight mixtapes and an album titled 'L.G.4 – Love, Live Grind 4-Ever.'
Andre's singles, including "I'm From The O," "U Can Get It," and "Mona Lisa," garnered significant interest from fans and DJs. Other than this, he also ventured into television shows, public appearances, magazine features, and licensing deals. In 2022, he was featured in a song titled "Body Moving," released by JVWVN and started his clothing brand, Mud City. He released a song titled "Slumlord" in June 2023 and appeared in a TV series named 'Trap House.' Andre also has a 7-year-old kid named Diggy, but he has likely decided to keep the details of his child's mother under wraps.
Where is Daniel "Dan" Jovicevic Now?
Dan, known as the "Special Tool" on the show, faced unique challenges on the show due to his distinct personality and communication style. His inability to give clear instructions during a challenge and his tendency to yell at Shannon led to his elimination. Even after he was eliminated, Shannon decided to stay with him, hoping that the experience would have helped him work through his issues, allowing them to grow closer as a couple.
Post-show, Dan and Shannon likely had to work through their communication issues and other relationship challenges. He is also one of the contestants who were part of the obscene video. Currently, he is working as a Branch Manager at R2 Logistics. Other than this, he has kept his private life private. The show's therapy sessions highlighted areas for improvement, and it's possible that he used these lessons to create a stronger foundation for his relationship.
Where is John Lamb Now?
John, who earned the nickname "Giant Tool" on the show, struggled with issues related to anger and maturity. However, his journey ultimately came to an end due to his inability to control his temper and causing damage to school property. Sarah chose to stay with him despite his expulsion, indicating a strong commitment to their relationship. They soon got engaged and are still married. His name was also one of the six names from the show that were found in the obscene video. In 2017, he participated in the North American Wife Carrying Championship, where he and his wife came 3rd for Clydesdales and 9th overall. Currently, he is working as a real estate agent and considers himself to be a dedicated flat earther.
Where is Mike A Now?
Mike, the "Manscaping Tool," faced his own set of challenges on season 2 of 'Tool Academy.' He had a very flamboyant style and attitude, which he admitted was a carefully constructed persona. His journey took an unexpected turn when he was expelled for showing little remorse during a therapy session and making light of a mock funeral therapy for Rebecca. His relationship with Rebecca did not continue after the show, and this outcome may have been a wake-up call for Mike. His post-show status remains relatively private, but the experience may have prompted positive changes in his life.
Where is Justin "J Daddy" Now?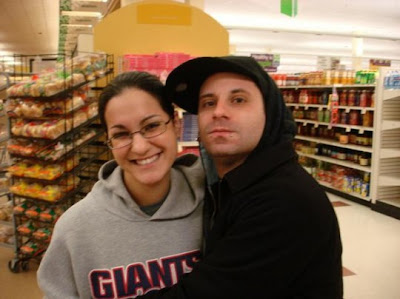 Justin, or "Strong Island Tool," brought his Long Island personality to the show, but his journey to self-improvement was marked by challenges and moments of reflection. He was dissatisfied with Kathleen because he believed that there was a lack of reciprocation in their relationship. He seemingly didn't even take the mirror exercise or the beet-picking challenge seriously, which ultimately contributed to his elimination.
Kathleen chose to leave Justin after the show, and while the decision may have been tough, many believed that it was the right one for their well-being. The competition showcased his shortcomings, and even during his exit interview, he claimed that Kathleen was the one who needed help. Soon after the end of the show, he started dating Amanda, who was Stew's girlfriend. And while we don't have much information about his current whereabouts, his time on the show suggests that he might be doing well.
Where is Jon Shileny Now?
Nicknamed the "Old Tool," Jon Shileny faced several difficulties during the show, including a strained relationship with Tracy. After his elimination, he decided to leave Tracy, bringing their relationship to an end. The challenges of 'Tool Academy' revealed irreparable differences between them, leading to their separation. While they chose to part ways, Jon's experiences could have led to personal growth and a deeper understanding of what he sought in future relationships. Since the end of the show, he has opened his own business named Bros Audio which offers audio video sales and installation, got married, and had a beautiful daughter. He is also the owner of an adorable cat named Onyx and a dog named Scout.
Where is Josh Riggs Now?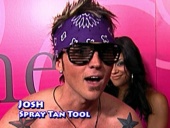 Josh, known as the "Spray Tan Tool" on the show, made a memorable exit in the first episode itself. After his elimination, he refused to leave voluntarily and demanded a car, leading to his forcible removal. Surprisingly, Jamie decided to stay with him despite his dramatic exit from the show. After the show ended, he did some modeling work. Other than that, not much is public about his life, but we hope that he has been doing well in his personal and professional life.
Read More: Tool Academy Season 1: Where Are They Now?