Reality television is known for introducing its audience to memorable personalities and dramatic storylines, and 'Tool Academy' season 1 was no exception. The first season took nine unsuspecting "bad boys," who thought they were participating in a show called 'Mr. Awesome,' and placed them in a relationship boot camp. Over the course of 8 episodes, they had to confront their flaws and learn to be better partners.
Hosted by TV personality Jordan Murphy and assisted by relationship counselor Trina Dolenz, the show's ultimate prize for the last contestant standing was $100,000. The contestants' relationship issues, their secrets, and their journeys keep the audience hooked. If you have been wondering what happened to the contestants since their stint on the show, we have got the information right here.
Where is Josh Douglas Now?
Josh, also known as "Tiny Tool" on the show, was nominated by his girlfriend, Ashley Pellegrino, because of his excessive partying and not prioritizing her over his clubbing and bowling habit. Throughout the season, his journey was marked by resistance to change. He would often clash with other contestants and relationship experts. Despite these challenges, he made it to the final episode and won the prize.
One memorable incident during the show was when Josh rated his girlfriend's performance in bed poorly, rating her a six out of ten and claiming that a blowup doll would be better. In another incident, he guessed her weight insensitively, saying that she could be 200 or 300 pounds, which was caught on camera and shown to Ashley. However, his story didn't end there as after winning the competition, he proposed to his girlfriend, and the two got married immediately after the graduation ceremony. Their journey on 'Tool Academy' ultimately led to a commitment that defied the odds.
After the show ended, it seems that his life took a dramatic turn as he got more involved with his church. He started dating his now-wife, Laura Douglas, in 2012, got engaged in March 2016, and married in July 2016. Currently, Josh is working as a pastor for a Church named Calvary Cairns, where he often leads the worship with his wife. Together, they have two kids named London and Roman. Other than that, he has also worked as crew and location management for several movies, including 'A Family Man,' 'Beauty and the Geek,' and 'Wet Bum.'
Where is Ryan Matsunaga (Matsuflex) Now?
Matsuflex was another standout contestant in season 1 who was nominated by his girlfriend, Jenna, for his obsession with working out and his apparent lack of interest in her needs. Also known as the "Naked Tool," his journey on the show was filled with many awkward encounters and humorous moments, making him a memorable character for the audience. His entertaining antics and his angry outbursts often provided the more dramatic moments of the show.
In the show, he admitted that he and Kenna had never slept together, but he was sleeping with a girl named Katrina before coming on to the show. Despite his quirks and obsessions, he promised Jenna that he would change who he was to make it work with her. Currently, he is living in Charlotte, North Carolina, with his wife and son, whose names remain unknown to the public.
Where is Shawn Southern Now?
Shawn, or the "Loud Mouth Tool," was nominated by his girlfriend Jaimee for his obnoxious and disrespectful behavior. He would often find himself in heated arguments with relationship experts and fellow contestants. However, the most shocking revelation in the show was when it was revealed that Shawn was confronted by his ex-girlfriend Aida, who mentioned that things were quite over with the couple. After a few arguments, Jaimee was sent home, and Aida took her place next to her boyfriend.
Despite his confrontational nature, Shawn's journey had moments of self-reflection and vulnerability, and the audience got to witness his struggles with communication and anger management. There is not much known about his current whereabouts other than that he has a child with a woman named Heather Korin, but he hasn't seen him in over a decade. He has decided to keep his life out of the public eye, but given his experience on the show, we think he might be thriving today.
Where is Tommy Houlihan Now?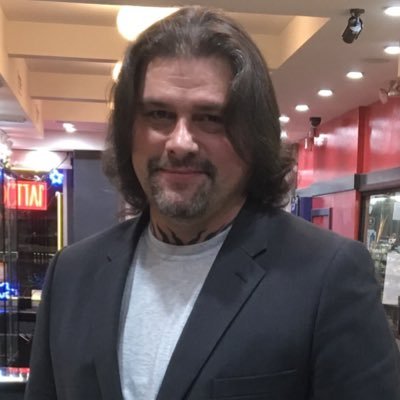 Tommy, or "Slacker Tool," earned a reputation on the show for caring only about himself. His girlfriend, Krista Grubb, nominated him for his inability to commit and his womanizing ways. Some of the fellow contestants also accused him of living off his girlfriend's child support. In an episode where all the couples had to build a bed together, he ended up throwing his chair, claiming that Krista was trying to de-masculate him. His journey on the show displayed his immaturity, which eventually led to their breakup when Krista accused him of cheating. However, the story took a surprising turn when it was later revealed that they had reconciled.
Unfortunately, their reunion was short-lived as Krista accused Tommy of cheating again, leading to more drama. Tommy insisted on taking a lie detector test to prove his loyalty, which he failed, leading to Krista slapping him and walking off the set. His story serves as a cautionary tale about the complexities of change and the importance of personal growth in relationships. Since his time on the show, he has become a successful tattoo artist working at Anarchy Tattoo Studios and is living in Hell's Kitchen in New York. His work has also been featured in the W42ST magazine.
Where is Rob Now?
Rob, or "Power Tool," got a nomination for the show from his girlfriend, Karine, with whom he was in a long-distance relationship, where they saw each other once a week. During the show, he confronted his alcohol-related issues and learned how to prioritize his partner's needs. Rob also felt that Karine wasn't 100% committed to him, as she had turned him down when he asked her to move in with him. However, he is also not interested in marrying her as eventually they will get a divorce, and he will have to give half of his money to her. After the show, he has maintained a low-profile existence, but taking into account his history on the show, it seems that they might be doing just fine.
Where is Joshua (M.E.G.A.) Now?
Joshua was a contestant on the show who was known for his unconventional approach to relationships. Also called M.E.G.A or "Playa Pimpin' Tool," he was nominated by his girlfriend Margo for his objectification of women and his playboy behavior in hopes of his personal growth and self-discovery, which is evident by the fact that M.E.G.A. here stands for "Makes Every Girl Aroused." In his pre-show interview, he takes 14 girls home a week and has a girl for every day.
Even though Joshua's transformation faced skepticism from some contestants, he managed to address his problematic behaviors to some extent. Margo's journey on the show was questionable, as well as it seemed that she was holding him back, which eventually led to M.E.G.A.'s elimination. Following the show, he has made a conscious decision to live a more private life, and looking back at how things ended, we have reason to believe that he is doing well these days.
Where is Clarence (Celebrity) Now?
Clarence, nicknamed Celebrity and "Party Tool," entered 'Tool Academy' with a reputation for being attention-seeking and self-absorbed, given that he kissed a woman in the audience in front of his girlfriend. His girlfriend, Cameron, nominated him in the hopes of making him more attentive and considerate in their relationship. His story on the show raised questions about the impact of external labels and the nature of self-perception. Clarence's attention-seeking behavior eventually opened a gate to explore deeper issues within relationships. Currently, he has kept his life away from the spotlight, but based on his time on the show, we believe that he must be thriving at the moment.
Where is Joey Now?
Joey, the "Cold-Hearted Tool," was nominated by his girlfriend Ashley for his laziness and lack of ambition. He faced the challenge of proving to everyone that he could become a motivated and responsible partner. In his pre-show interview, he mentioned how he had trained Ashley to do the laundry and dishes. However, it seemed that he was embarrassed about his actions, and seeing his girlfriend cry hurt him a lot. Joey was also the one who seemed most likely to transform during the show. These days, he has opted to stay out of the public eye, but considering his journey on the show, we suspect that he must be doing well.
Where is Dimitri Now?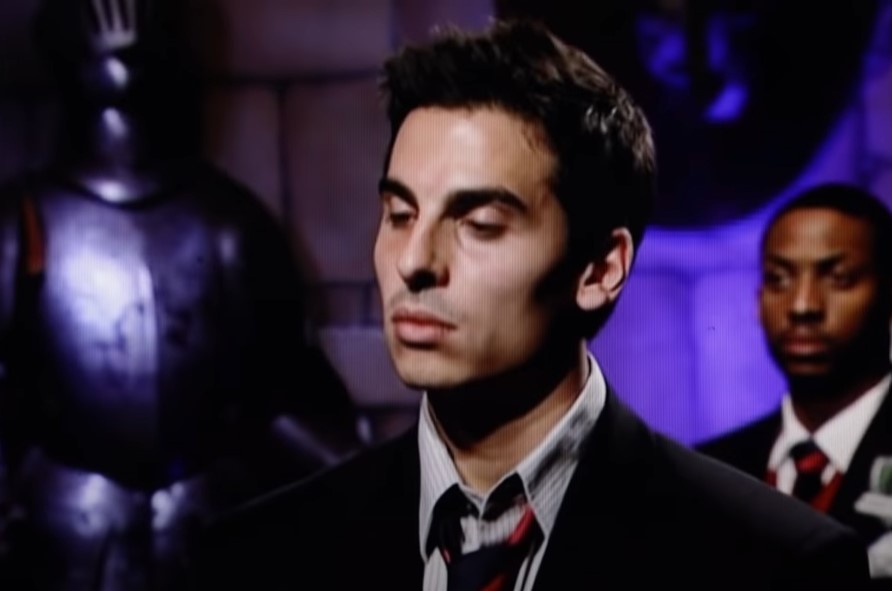 Dmitri, or "Greek Tool," got on the show because his girlfriend, Jill, wanted to address his lack of commitment in the relationship, even after three years of being together. During the show, he focused on addressing his commitment issues and learning to respect his partner. However, his journey took an expected turn when he was eliminated in the first episode itself because of his rude and condescending behavior toward his girlfriend.
In the end, they both get in the car together, where Dmitri finally tells her that he loves her, and they drive off together. Overall, his story highlighted the complexities of control and trust within the relationship. Dmitri's willingness to confront these issues and adapt to changing circumstances definitely added layers of drama and intrigue to the show. Currently, he has been leaning towards a more low-lifestyle, and we hope that he is doing well these days.
Read More: Tool Academy Season 2: Where Are They Now?