'Tool Academy' season 3 brought us a new class of contestants, each grappling with their own relationship issues and vying for the coveted $100,000 grand prize. With the show's unique blend of relationship counseling, physical challenges, and dramatic confrontations, it offers a rollercoaster journey for both the contestants and the audience. Jordan Murphy, the host, alongside the couples counselor Trina Dolenz, helps to rebuild the broken relationships.
For this season, ten men or "tools" are invited to Cancun, Mexico, where they think that they are competing for the title of "Party Ambassador," but everything changes when their partners show up and tell them that they are in a relationship boot camp. But what happened to these individuals after the cameras stopped rolling? Let's take an in-depth look at where the cast members of 'Tool Academy' season 3 are now.
Where is Jacob Tapia Now?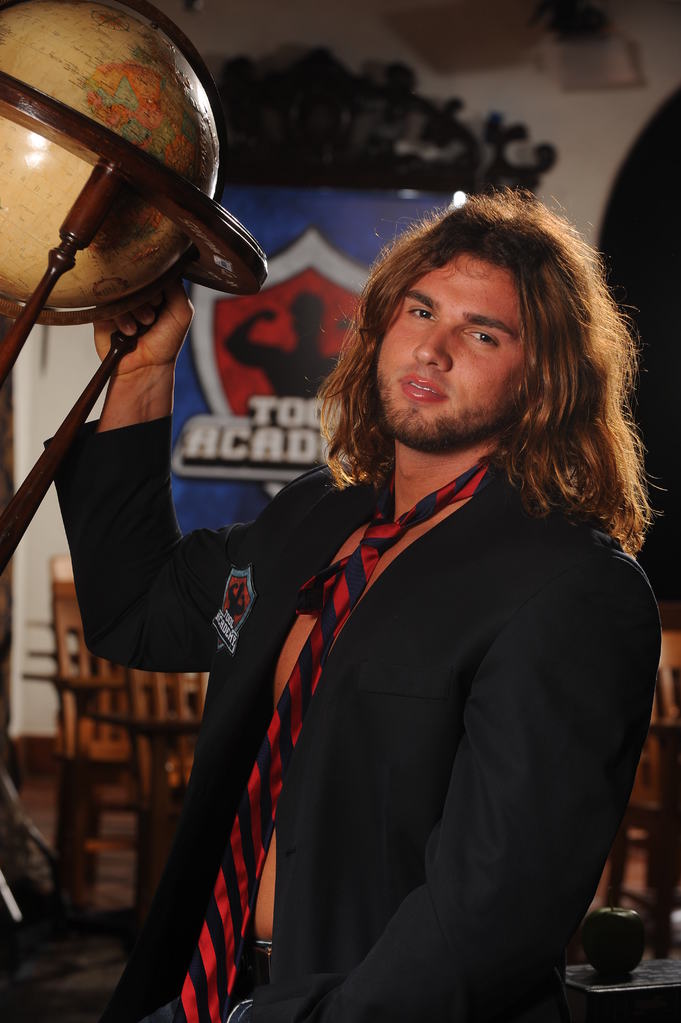 Jacob Tapia, known as JT Extreme on the show, was a standout contestant who eventually emerged as the winner of 'Tool Academy' season 3. Nicknamed "Neander-Tool," his journey on the season was marked by personal growth and determination. Despite facing intense challenges and relationship issues with his girlfriend, Christie, he persevered and claimed the $100,000 prize.
After his victory, he embarked on a new chapter, focusing on his personal and professional development by training at Florida's Team 3D Wrestling School. Jacob's transformation on the show demonstrated that everyone can change and grow when given the opportunity. While his current activities may not be widely known, it's clear that winning the season had a positive impact on his life.
Where is Angelo Giannako Now?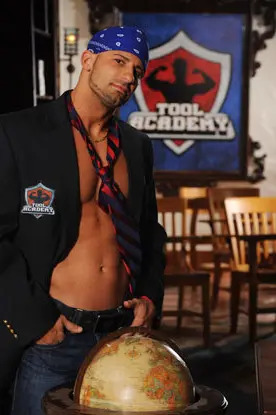 Angelo Giannako, a contestant who went through a significant transformation during his time on 'Tool Academy,' left the season with mixed emotions. He initially struggled with the process but eventually embraced the counseling and challenges. His journey was marked by emotional moments during the therapy sessions, which led to his nickname changing from "Ripped Tool" to "Teary Tool."
Even though Angelo and Dayna Mugno, his girlfriend, decided to stay together after his elimination, the two broke up two weeks after the show's finale. Angelo found provocative photos of Dayna on Facebook, where she was kissing multiple girls and jello wrestling. He also saw an email that she had sent to a DJ in Long Island asking him to meet up for drinks. Currently, he is working as a Safety Manager at Kokosing Industrial and living in Loveland, Ohio.
Where is Jennavecia Russo Now?
Jennavecia Russo, one of the first female tools on 'Tool Academy,' brought a unique dynamic to the show. Nicknamed "Toolette," she navigated the challenges alongside her boyfriend, Kyle, and despite facing intense moments, including physical altercations with fellow contestants Angelo and Dayna, she exhibited a willingness to change. However, as the show progressed, it became evident that Jennavecia's journey was fraught with difficulties.
Her relationship with Kyle faced numerous ups and downs, but he decided to stay with her. In the end, Jennavecia was eliminated before the final two contestants, leaving viewers to contemplate the future of her relationship. As of now, she has chosen to live a life outside of the spotlight, and given how the circumstances ended, we can assume that she has been thriving.
Where is Kevin Craft Now?
Kevin Craft, a comedian who joined the cast of 'Tool Academy,' faced relationship issues with his wife, Jermika. Their appearance on the season sheds light on their challenges, including Jermika's excessive texting habits and Kevin's behavior, including flirting with other women and not wearing his wedding band. Nicknamed "Double-Talkin' Tool," his journey on the show showcased his willingness to work on his relationship and make positive changes, which is why Jermika decided to stay with him.
After the show, he continued his comedy career, using the exposure from the season to further his comedic endeavors. Kevin's experience provided valuable lessons that he carried forward in both his personal and professional life. Unfortunately, in 2018, his mom, Connie Craft, passed away. As of now, Kevin has been doing comedy shows and living a good life with his wife and kids, Kevin and Ja'Kahla.
Where is Jordan Alexander Now?
Jordan Alexander, known as the "Boyband Tool" on the show, faced relationship issues with his girlfriend, Rachel. Throughout the season, viewers witnessed the couple's challenges and the efforts they made to improve their relationship. His experience on 'Tool Academy' provided an opportunity for self-reflection and personal growth, ensuring that Rachel stayed with him. Although his journey on the show had its share of ups and downs, it ultimately contributed to his understanding of the importance of healthy relationships. Jordan has kept his post-show life private, but considering his journey on the show, he must be on a positive path.
Where is Tommy Now?
Tommy, also known as the "Loony Tool," joined 'Tool Academy' season 3 with his girlfriend, Kate. Their relationship was put to the test as they faced the unique challenges presented by the show. However, as the season progressed, it became clear that their relationship was strained, leading to a difficult decision. Tommy and Kate decided to break up and quit the show after learning that he slept with someone else when he was with Kate. Their decision to part ways was a pivotal moment in the season. Since then, Tommy has decided to keep a low profile and stay out of the public eye.
Where is Courtney Barcellos Now?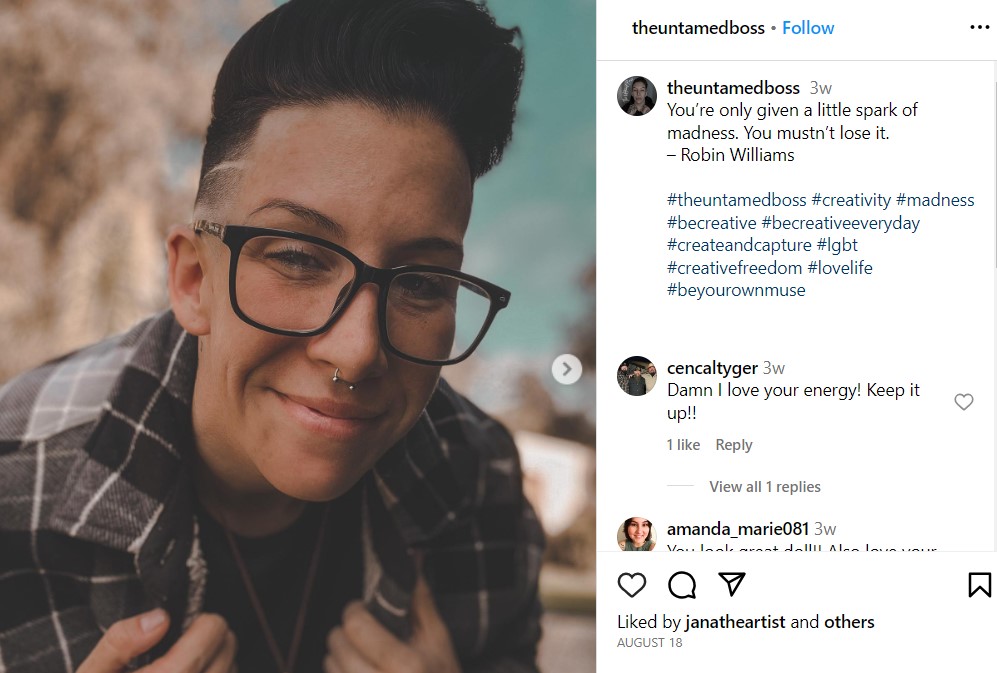 Courtney Barcellos, one of the first female tools on 'Tool Academy' and the show's first gay tool, entered the season bragging about her several conquests and how she cheated on her girlfriend. Nicknamed "Lady Lovin' Tool," her journey was marked by moments of personal growth and self-discovery, even though initially she refused to sign the papers to be on the season. Her commitment to improving her relationship with Cheron demonstrated the potential for change, even in challenging circumstances. However, when she was eliminated, Cheron decided to leave her as well, which led to Courtney chasing after her through the gate.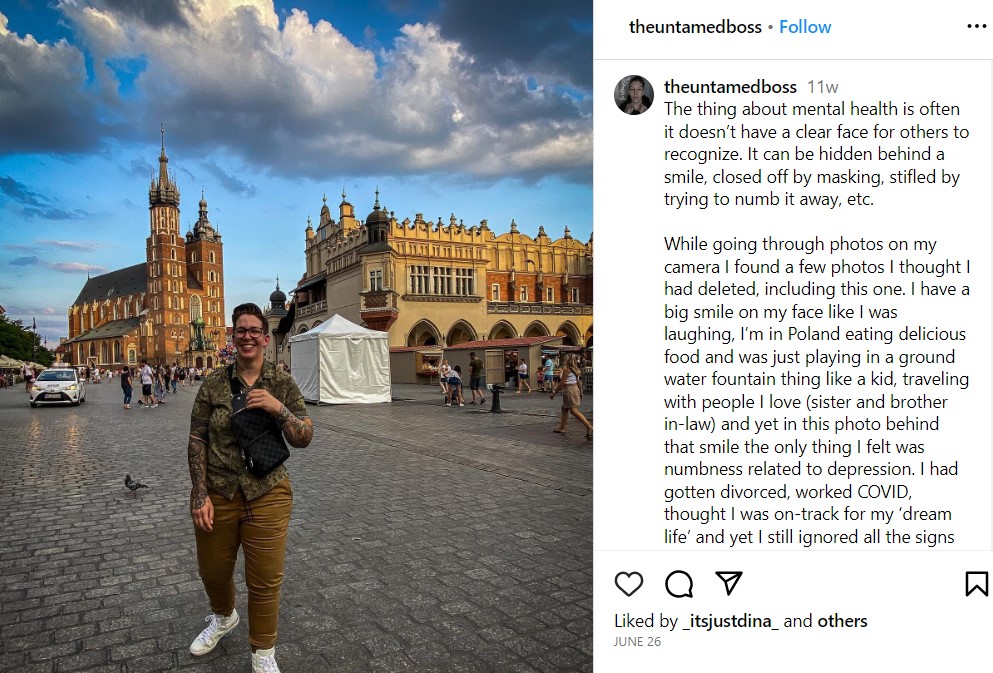 Even though the two got back together again, the relationship didn't last for long, and they eventually broke up. During COVID, she used her medical background as a firefighter medic to help on the frontlines and work 12-hour shifts in the hospital. Unfortunately, her mental health hasn't been well, as she had a PTSD diagnosis in 2021, but she is working hard on herself to lead a better life. In January 2021, she started her company, The Untamed Nation, while working as a consultant for ProTech Security. In November 2022, she started working full-time on her consulting & marketing business.
Where is Daniel Now?
Daniel, known as the "Glow Stick Tool," was a contestant who faced relationship issues with his girlfriend, Lesley. Throughout the season, the audience witnessed the couple's struggles and the efforts they made to overcome their challenges. His experience during the season served as an opportunity for self-improvement and relationship growth.
While the journey was filled with drama and intense moments, it ultimately underscored the importance of effective communication and personal development within relationships. In the end, he decided to leave Lesley. After the end of the show, he stayed out of the limelight, but considering his experience on the show, we can assume that he has been thriving.
Where is Shawn Goble Now?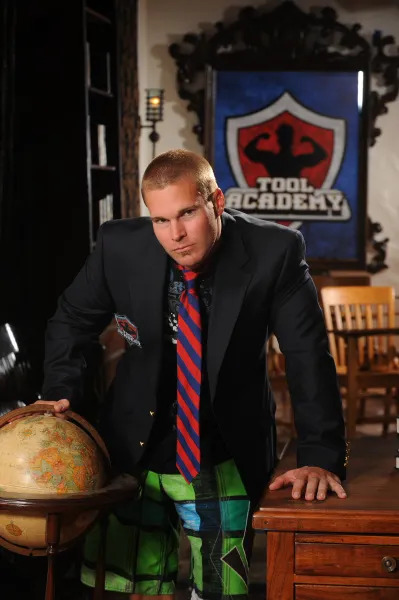 Shawn Goble, an unemployed surfer from Huntington Beach, found himself on season 3 of 'Tool Academy' due to his relationship issues with his girlfriend Emily Reno. Emily was bothered by his lifestyle as after getting fired from two different jobs, he had decided to live off his savings and collect unemployment cheques. As the season unfolded, Shawn, also called the "Surfin' Tool," faced challenges related to motivation and commitment.
Despite initial shock at being on the show, he persevered through the challenges presented and realized how his actions, like calling her names and ditching her, affected their relationship. His commitment to personal growth and improving his relationship with Emily was evident. While he is avoiding the spotlight for now, his time on the show suggests that he must be doing well.
Where is Chasyn Rance Now?
Chasyn Rance, also known as the "Wrestlin' Tool," had a brief stint on season 3 of 'Tool Academy,' all thanks to his girlfriend, Amanda. While he may not have been on the show for long and became the first one to drop out of the season, his unique personality and experiences added to the diverse cast. His journey on the show was cut short, and he returned to his wrestling career after his departure from the season. Despite his brief appearance, he left a lasting impression on the audience.
However, things took a turn for the worse as in 2010, he was arrested for alleged sexual assault and released from jail on $3500 bond. In 2014, there were rumors that he married Santana Garrett, a fellow wrestler, after the two were pictured in wedding attire, but this turned out to be a photoshoot and nothing more.
Read More: Tool Academy Season 1: Where Are They Now?