Bond. James Bond. Three words that can send any person's self confidence into a complete meltdown. Has anything ever sounded so suave? Every syllable elegantly lathered with Trufitt & Hill and this is just one of many reasons why Bond defines class. Created in 1953 by Ian Fleming who was a naval intelligence officer in WW2, James Bond a.k.a 007 is an agent who works for the British Secret Service (MI6), effortlessly shoots the villains, seduces the divas and completes his missions like a boss. James Bond has become the face of every spy cum agent since the series' inception and is the main reason for the $7 billion dollar figure. From the irreplaceable Connery to the lethal Craig, different performers have adopted the persona and played it with distinguishable characteristics, every performance influencing the next in one way or the other.
Recently, Daniel Craig (the current and the 2nd longest serving Bond) stated that he wouldn't be playing 007 after his latest film 'Spectre' and though there are claims saying otherwise, nothing has been confirmed yet and there remains a vacancy for the spot as of now. Let's look at the actors who we would love to see as the next James Bond.
1. Idris Elba

Idris Elba. The man not only perfectly fits the criteria, but displays qualities that are greater than what is required. A dauntless physique of a trained assassin, not on the bulky side like Schwarzenegger or high school girls magnet leanness, and a baritone voice that makes the boldest of men go weak in their knees, his voice-over for Sher Khan in 'The Jungle Book' being a testament of its power, he's probably the most Bond-ish man since Dalton. Talking about his skin color which may not appeal to many conservative followers, in the changing world we have to make use of unconventionalities, but in the form of characterization and plot devices rather than special effects that provide no distinction between a Bond movie and a popcorn flick. His rugged salt and pepper look and his skin-tone blend well with a man who's always on a mission in every part of the world through thick and thin. His acting range is terrific with roles in 'Mandela : Long Walk to Remember', 'Beasts of No Nation', 'Luther' and 'The Wire', each character displaying a uniquely well written oddity. Whether it's a submachine gun or a Walther PPK, anything latches sublimely in those wrists of steel and maybe chip in a classic Aston Martin Vanquish and we will have one of the sassiest Bonds on screen.
2. Tom Hiddleston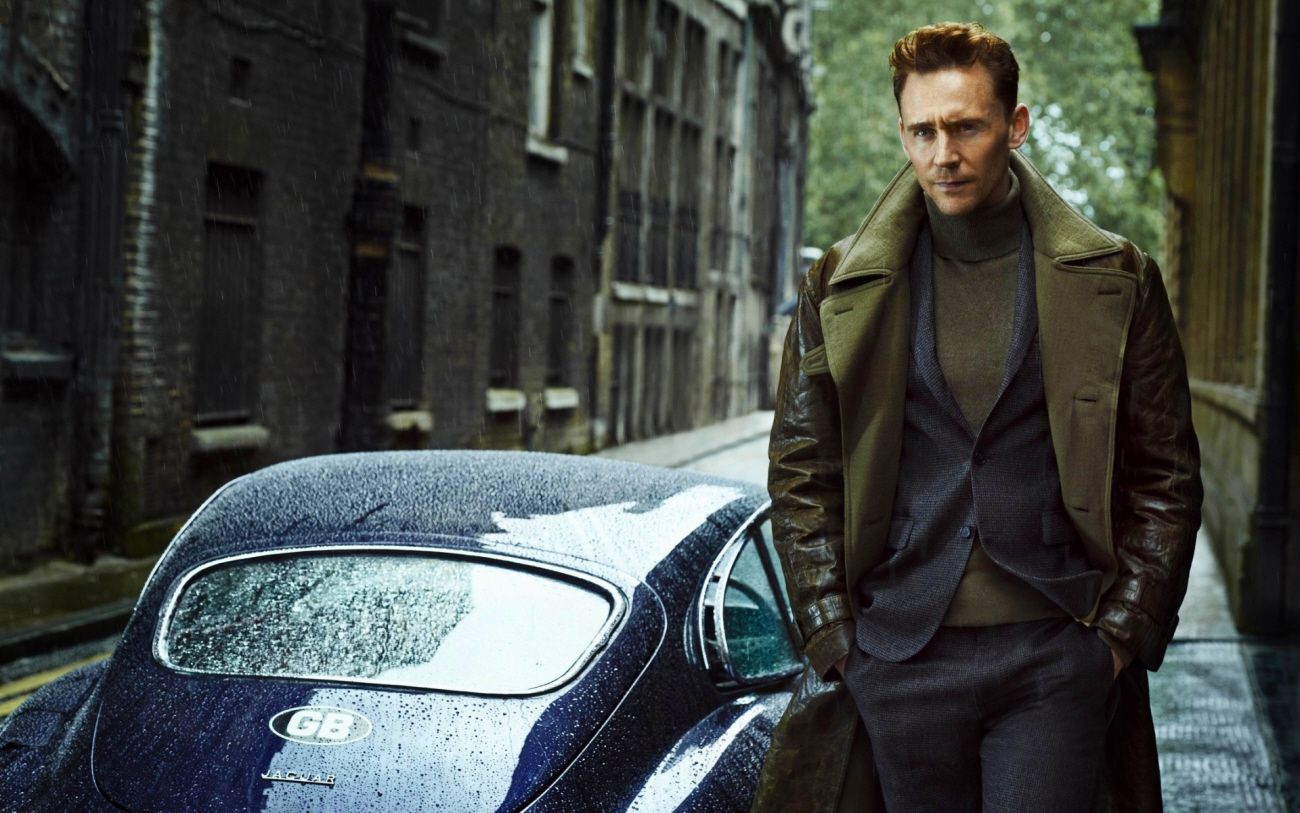 Until 2012, Hiddleston was part of the usual crop of young Englishmen every decade, who work consistently to create a name on the stage scene. His experience in the British theater with Shakespearean roles has molded him into a rather charming actor and lent fluidity to his mannerism. It was his portrayal of Loki in Marvel's 'The Avengers' that made him a popular name among teenagers and entertainment enthusiasts, and this popularity hasn't gone down since, with lead roles in 'Crimson Peak', 'High-Rise' and 'The Night Manager'. Though Marvel destroyed Hiddleston's character later on in the movie, his calm calculating presence in the early stages and in the Jaguar advertisements with revered baddies Ben Kingsley and Mark Strong packed a serious punch, and is similar to Bond's trademark panache. Though he isn't as well built as Elba or Hardy, his gingerly hair are a reminder of his British ancestry and he would rock a Tom Ford tuxedo any day. His contemporary status would also attract a new section of audiences and it wouldn't really be a step backward for him, since he hasn't really had an iconic lead role yet. A Bond movie would give him the push his career needs to reach the top if he could manage not getting type-casted later like Daniel Craig whose acting range has become very limited.
3. Tilda Swinton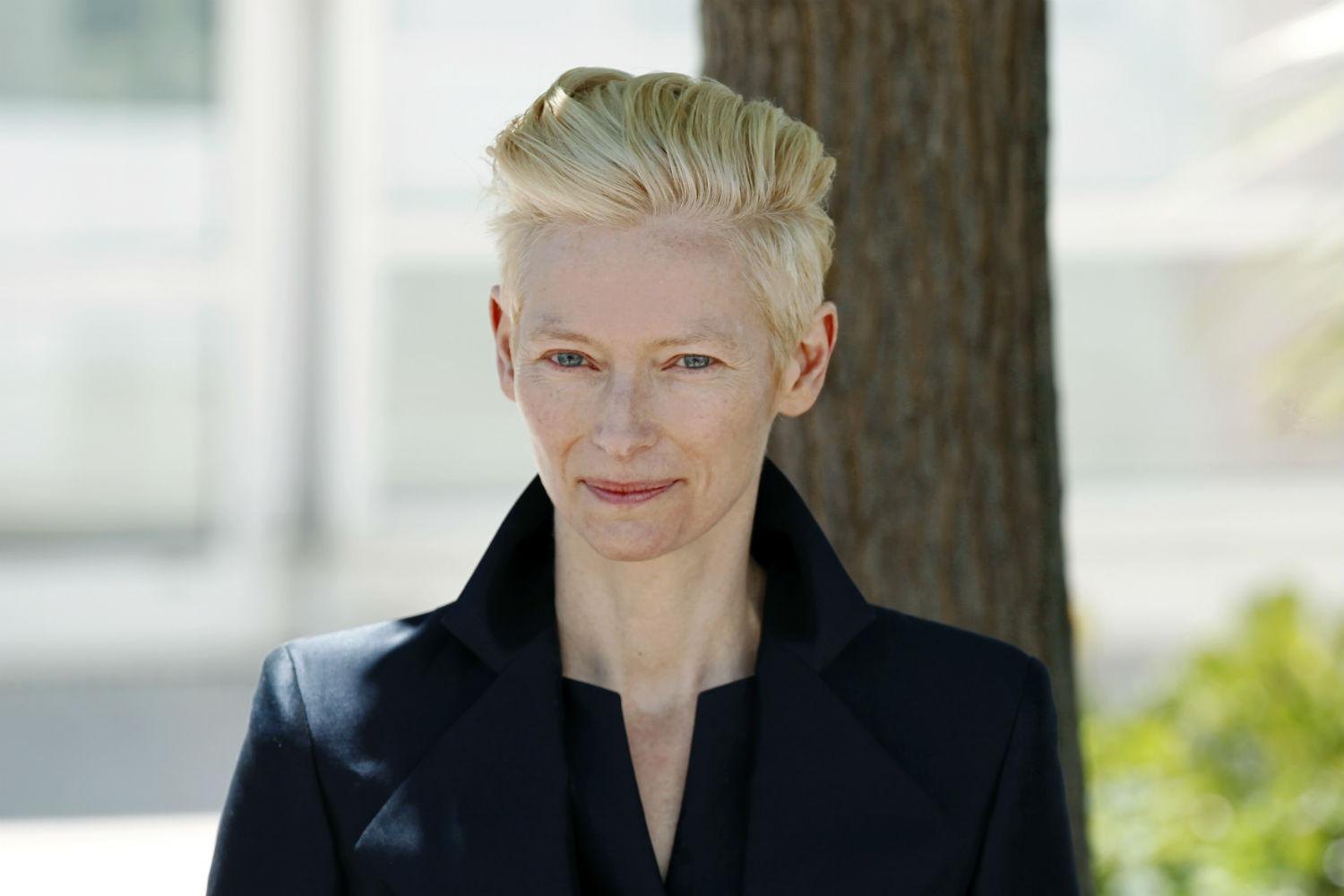 Yeah. You read that right. Tilda Swinton. You have to understand that the name James Bond has now become a mantle in the series. We have had 12 actors portray the role over 26 different features, and it's time we had a female 007 for a change and let's not talk about deviations because the franchise now is a weak reflection of the original novels. 'The Bride' in Kill Bill, 'Black Widow' in MCU, 'Ellen Ripley' in Alien and Furiosa in 'Mad Max : Fury Road' are some of many female characters who can whoop any Mr Universe's ass and hand it back to him gift wrapped. Tilda Swinton because, she's British, has a personality most A listed men do not possess and the mystique of the Ice Queen. The epitome of androgynous chic, she's already played a man, in the 1992 film 'Orlando' and would do total justice to Craig's turtleneck in 'Spectre' helped by her tall and lean physique. She's comfortable with action, with performances in 'Doctor Strange' and 'The Chronicles of Narnia' and with two BAFTAs and an Academy Award, she has to provide no sort of justification for her talent. Her portrayal of 007 would only be a downgrade from her usual work, but Bond producers to have to take casting seriously and bring in the most talented crop of actors, constraints due to age can always be overcome by the use of improving technology. Swinton is also rumored to be a contender for the next Doctor, and her status in England will only elevate the franchise to a next level. Swinton is a true enigma!
4. Tom Hardy
Tom Hardy. The bookies' favorite. The first name that was present on every single tongue when it was revealed that Daniel Craig's portrayal would be his last. The only reason why Hardy is on the 4th position is because personally, I do not look forward to watching him in a Bond movie. It's not because of his dramatic talent, but the fact that he is miles ahead of playing a Bond. Bond movies are usually good thrillers but that's that and are more focused on the monetary aspect of cinema, a step backwards for the talented Hardy. It wouldn't be surprising if he was to be called the next Marlon Brando, and for the sake of cinema he needs to continue his streak of critically acclaimed movies. His performances in 'Locke', 'Bronson', 'The Revenant' and 'The Drop' are nothing short of world class. Him playing 007 would mean us missing out on witnessing the unexplored range he possesses.
Physique is no barrier, Warrior and Bronson are evidence of his extraordinary dedication and in Eames the shapeshifter, he carries himself with the weight of his actions rather than words. His presence on screen in recent times has the ability to overshadow his foes (a Bond movie cannot be 'The Dark Knight') and his lust for violent and wretched characters, owing to a rocky past that is interesting than most movies we watch today, Hardy is the most eligible person on the list and with his recent work in 'Taboo', he has taken the medium to the darkest trenches. If the producers of the Bond franchise do decide to go no holes barred for once, paying a tribute to the conditions the legend was born out of then there's no one better than Hardy!
5. Timothy Dalton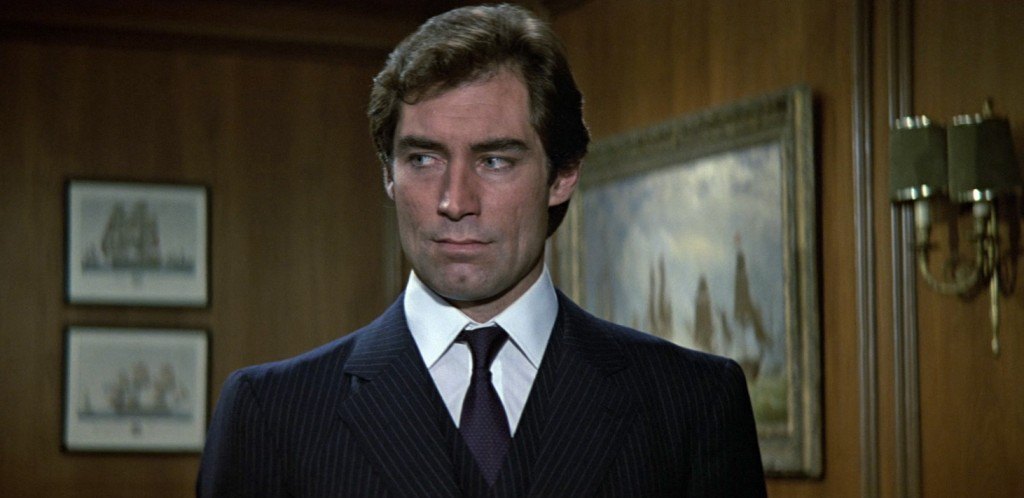 Timothy Dalton? The same man who last played Bond in 1989? Yes! Though, he appeared in only two films, 'The Living Daylights' and 'Licence to Kill' and dropped out of 'GoldenEye' because of the 5 year long lawsuit between MGM and Eon, Dalton proved to be the prototype for the 21st century Bond. Being a fan of Fleming's novels, he brought a tonal shift and made the films render to its source material, resulting in a dark and grittier version of Bond compared to Moore's films that focused more on humor and targeted a wider audience. The two movies focused a lot on plot development and characterization after Dalton had accused the previous films of "losing track of their sense of story".
"Dalton's Bond sometimes looks like a candidate for the psychiatrist's couch – a burned-out killer who may have just enough energy left for one final mission. That was Fleming's Bond – a man who drank to diminish the poison in his system, the poison of a violent world with impossible demands…. his is the suffering Bond." – Steve Jay Rubin
How does he fit in? After more than 5 decades of entertaining us on screen, the character deserves attention towards his own story and we could have a look at an old and humbled yet magnificent Bond. Dalton recently appeared in 'Penny Dreadful' and still displays a sense of dark or grim royalty, and the action could be compromised for a more dramatic tale. 'Skyfall' does have similar themes but it does not let go of the invincibility factor and the follow-up 'Spectre' made minimal use of that setup. Amidst Craig's swashbuckling action and thundering explosions that edges closer towards being solely a blockbuster after every movie, this could freshen up the scenario and reinstate 007's status as hero instead of a machine.
Read More: Best James Bond Movies