'Top Chef', the culinary titan of reality television, has consistently served as a platform for aspiring chefs to flaunt their gastronomic genius. Premiering in 2006, the show rapidly carved a niche for itself, becoming a staple for food lovers worldwide. Season 6, set against the glitzy backdrop of Las Vegas, was no exception. Hosted by the charismatic Padma Lakshmi and judged by the discerning trio of Tom Colicchio, Gail Simmons, and Toby Young, the season was a roller coaster of flavors, techniques, and emotions.
With a tempting prize money of $125,000, the competition was fierce. Michael Voltaggio emerged as the season's victor, with Bryan Voltaggio and Kevin Gillespie as commendable runners-up. As we delve into the whereabouts of these culinary maestros, join us on a journey that revisits the sizzling kitchens of Las Vegas and traces the trajectories of these chefs in the world of gourmet cuisine.
Where is Jennifer Zavala Now?
Jennifer Zavala, once a standout contestant on 'Top Chef: Las Vegas,' has since carved a niche for herself in the culinary world. Her self-taught skills and authentic Mexican culinary style made her a memorable presence on the show. Today, she's the proud owner of Juana Tamale in South Philadelphia, a testament to her deep-rooted love for her heritage and culinary expertise. This establishment at 1941 East Passyunk Avenue specializes in takeaway and made-to-order Mexican dishes. The name Juana Tamale not only reflects her early days of selling tamales from a truck but also resonates with the affectionate nickname given by her father.
Jennifer's journey in the food industry is nothing short of inspiring. From her initial days in a vegan macrobiotic restaurant in Connecticut to serving celebrities like Ozzy Osbourne, Britney Spears, and Snoop Dogg, she has consistently showcased her culinary prowess. "Juana Tamale" is a culmination of these experiences, blending California's renegade street food culture with Philadelphia's unique street essence. Some of the restaurant's signature dishes, such as birria tacos, birria ramen, and vegan wings, have garnered a dedicated following.
Beyond her restaurant, Jennifer is deeply committed to philanthropy. She's an esteemed member of "Les Dames Escoffier," an international philanthropic society, and actively represents the Philadelphia region as a core ambassador. With her unwavering passion for Mexican cuisine and her dedication to community service, the chef continues to inspire many in the culinary world.
Where is Laurine Wickett Now?
Laurine Wickett is a name that resonates with many fans of the show. During her time on 'Top Chef', she showcased her culinary prowess, impressing both judges and viewers alike. While not every moment of her journey was televised, her dedication to the culinary arts and her unique flair in the kitchen were evident. Her experiences on the show were a blend of intense challenges, learning opportunities, and moments of pure culinary brilliance.
Fast forward to today, Laurine Wickett has carved a niche for herself in the culinary world. Residing in San Francisco, Laurine is the head chef and owner of Left Coast Catering. The company, which was thriving with sales in the millions, faced a significant setback due to the COVID-19 pandemic. The corporate events that made up a significant portion of her sales were canceled one after the other. However, showing resilience and adaptability, Laurine pivoted her business model.
With an industrial kitchen full of produce and the chaos at grocery stores, she introduced a curated box of high-quality fruits, vegetables, and pantry staples. This initiative was met with a positive response, with customers likening the experience of opening Left Coast's box to "opening a Christmas present." Laurine's journey from a reality TV star to a successful business owner is inspiring. Despite the challenges thrown her way, she has remained committed to her passion for food.
Where is Bryan Voltaggio Now?
Competing fiercely against a pool of talented chefs, including his brother, Bryan's culinary prowess, innovative techniques, and unique flavors made him a standout contestant in season 6 of 'Top Chef'. While he didn't clinch the title, his time on 'Top Chef' was marked by memorable dishes and commendable sportsmanship. His journey on the show was a testament to his dedication to the craft and his passion for pushing culinary boundaries. Bryan Voltaggio currently resides in Frederick, Maryland. As for his personal life, Bryan is a dedicated family man. He is married to Jennifer Voltaggio, and the couple is blessed with three children, further enriching their lives.
Professionally, Bryan has been making waves in the culinary world. He recently collaborated with his brother, Michael Voltaggio, to open "Retro by Voltaggio" inside the Mandalay Bay Resort Casino in Las Vegas. This restaurant, inspired by the aesthetics of the 1980s and 90s, is a nostalgic dining experience. The brothers worked closely with artists and designers to create an ambiance that evokes memories from these iconic decades. The restaurant is a trip down memory lane, from neon signs to a display of memorabilia like guitars and rollerblades. Moreover, the dining room features a wall lined with classic album covers, adding to the retro vibe.
In addition to "Retro by Voltaggio," Bryan has been involved in various other culinary ventures. His LinkedIn profile showcases his extensive experience and achievements in the culinary world. Furthermore, his Instagram provides glimpses into his latest dishes, collaborations, and personal moments.
Where is Michael Voltaggio Now?
Michael Voltaggio is a name that resonates with fans of the culinary world, especially those who followed the intense competition of 'Top Chef.' Michael's journey on the show was nothing short of spectacular. He showcased his culinary prowess, innovative techniques, and a deep passion for food, which eventually led him to clinch the title in 'Top Chef' season 6. His time on the show was marked by memorable dishes, occasional clashes, and a determination to outdo himself with every challenge.
Michael Voltaggio has come a long way since his 'Top Chef' victory. Currently residing in Los Angeles, California, Michael has been involved in various culinary ventures. He opened his restaurant named Ink. which garnered significant attention and praise. Later, he and his brother, Bryan, collaborated to launch STRFSH, a unique concept focusing on grilled fish sandwiches in Santa Monica. The Voltaggio brothers didn't stop there; they also opened Retro by Voltaggio. in Las Vegas.
In addition to his restaurant ventures, Michael has made appearances on various television shows, further solidifying his status in the culinary world. Michael's personal life has also seen significant milestones. In December 2022, he tied the knot with Bria Vinaite in an intimate ceremony in Hawaii. He also has two daughters, Sophia and Olivia, with his ex-wife Kerri Adams.
Where is Hector Santiago Now?
Hector Santiago, a passionate chef, made a significant mark during his time on the reality show. While the detailed nuances of his journey on the show are vast, it's evident that Santiago brought a unique flair to the competition. His culinary skills, combined with his vibrant personality, made him a memorable contestant. His experiences on the show, from intense cook-offs to interactions with fellow chefs, showcased his dedication to the culinary arts.
Hector Santiago currently resides in Atlanta, Georgia, where he continues to thrive in the culinary world. He is the proud owner of El Super Pan, a Latino sandwich bar offering a delightful fusion of flavors, reflecting Santiago's Puerto Rican heritage and culinary adventures. The restaurant in the bustling Ponce City Market is a testament to Santiago's commitment to introducing authentic Latino flavors to a broader audience.
Besides El Super Pan, Santiago works as a chef consultant and is involved in various culinary projects. On the personal front, while specific details about his marital status or family life remain private, Santiago's Instagram showcases his culinary adventures, collaborations, and snippets of his life, reflecting his continued passion for food and culture.
Where is Mattin Noblia Now?
Mattin Noblia, with his distinctive red scarf reminiscent of the San Fermin festival in Pamplona, made a mark on season 6 of 'Top Chef'. Mattin's journey was highlighted by his passion for Basque cuisine and his desire to be recognized as the chef with the red scarf. His time on the show not only showcased his culinary skills but also his dedication to his Basque roots. Since leaving the show, Mattin has taken a significant turn in his professional journey.
After owning and operating Iluna Basque for eight years — from February 2004 to January 2012 — he decided to sell the establishment. This marked the end of an era for Mattin in the culinary domain, but it was just the beginning of a new chapter in his life. Post that, he ventured into the real estate sector, working as a Business Advisor for Homecapio and later as a Real Estate Agent at More Realty in Portland, Oregon. However, the most notable shift in his career trajectory has been his foray into the web3 and blockchain space. Currently, Mattin holds a pivotal role as the Head of Business Development at Arthera Chain, an EVM-compatible layer-1 blockchain platform.
Where is Preeti Mistry Now?
During season 6 of 'Top Chef', Preeti showcased her unique culinary skills, blending traditional Indian flavors with contemporary techniques. While not every moment was a highlight, her journey was marked by memorable dishes, interactions, and challenges that showcased her passion for food. Her time on the show amplified her reputation in the culinary world and paved the way for her future endeavors.
After her stint on 'Top Chef', she ventured into the restaurant business, opening the acclaimed Juhu Beach Club in Oakland. This establishment garnered significant attention, even featuring on Anthony Bourdain's TV show, 'Parts Unknown.' Following its success, she opened "Navi Kitchen" in Emeryville. However, her journey didn't stop at just being a restaurateur. Preeti sold her influential East Bay restaurants and took a trajectory shift in her career. Her website offers a glimpse into her multifaceted personality.
Preeti is not just a chef but also an author, with her writings appearing in top publications. She penned the 'Juhu Beach Club Cookbook', which beautifully encapsulates Indian spice with Oakland soul. Furthermore, she hosts the 'Loading Dock Talks' podcast, engaging in profound conversations with fellow social justice thought leaders in the food domain. In her personal life, Preeti shares her journey with her wife and partner, Ann Nadeau. Together, they have navigated the challenges and joys of the culinary world, leaving an indelible mark on their ventures.
Where is Ashley Merriman Now?
Ashley Merriman made her mark on the sixth season of Bravo's "Top Chef' by showcasing her culinary prowess, creativity, and passion for food. Her journey on the show was filled with intense challenges, memorable dishes, and valuable experiences that further solidified her reputation in the industry. Her time on the show was a testament to her dedication and skill, and it played a pivotal role in shaping her subsequent career.
Today, Ashley Merriman resides in New York, where she continues to make waves in the culinary scene. After her stint on "Top Chef," Ashley's career trajectory took an impressive turn. She led the kitchens of renowned establishments like Prune and the Waverly Inn. Notably, Prune received two stars from the New York Times and was recognized as one of Eater's essential 38 restaurants in America. Before her time at Prune, Ashley served as the head chef of the Waverly Inn and also showcased her culinary talents at the popular restaurant Butter.
In March 2021, Ashley embarked on a new chapter in her professional journey. She was appointed as the first-ever female head chef at the venerable National Arts Club, located at the landmarked clubhouse on Gramercy Park. Entrusted with the responsibility to modernize the menu, Ashley's appointment was met with much enthusiasm and anticipation. Her vision for "nouveau club food" and her vast restaurant kitchen experience promises a reinvigorated culinary offering for the club's members and guests. As the National Arts Club continues to evolve and adapt, Ashley's role is pivotal in introducing modern cuisine and a fresh style of cooking that aligns with the club's rich history and future aspirations.
Where is Robin Leventhal Now?
Robin Leventhal showcased her culinary skills and creativity, leaving a lasting impression on both the judges and the audience of season 6. Her journey on 'Top Chef' was filled with challenges and triumphs, and she secured a commendable fifth position. This achievement highlighted her culinary prowess and brought her into the limelight, making her a recognizable face in the culinary world. She currently resides in Walla Walla, Washington, where she has beautifully blended her passions for food and art. She has established a pottery studio in Walla Walla, where she crafts functional art pieces that are both sensuous and nature-inspired.
Her creations, ranging from oyster plates to sauciers, reflect her artistic vision and her connection to the culinary world. Robin's journey post the show has been diverse and fulfilling. After the show, she faced challenges with her Capitol Hill restaurant, Crave, which unfortunately had to close. However, instead of dwelling on the setback, Robin explored other avenues. She worked in various restaurants, including Local 360 and Stopsky's Deli, before being invited to teach at Walla Walla's Wine Country Culinary Institute.
Embracing this new role, Robin has been imparting her knowledge and skills to budding chefs, significantly impacting their culinary journeys. In her personal life, Robin is deeply connected to nature. Her residence in Walla Walla stands out with its unique natural landscape, which she has nurtured over the years. When she's not teaching or working on her pottery, Robin indulges in gardening, growing various fruits, vegetables, and edible flowers. Her commitment to her craft, students, and art is evident in everything she does, making her a true inspiration in the culinary and artistic worlds.
Where is Eli Kirshtein Now?
In season 6 of 'Top Chef', Eli was known for his innovative dishes, blending traditional techniques with modern twists. His journey on the show was marked by both triumphs and challenges, with his dishes often receiving praise from the judges. However, like all contestants, he faced his share of critiques and eliminations, which only added to the drama and excitement of the season. After leaving the show, Eli served as a Consulting Chef. In 2014, Eli opened his own restaurant, The Luminary, in the Greater Atlanta Area, where he was responsible for the restaurant's overall operation from its inception to its eventual completion.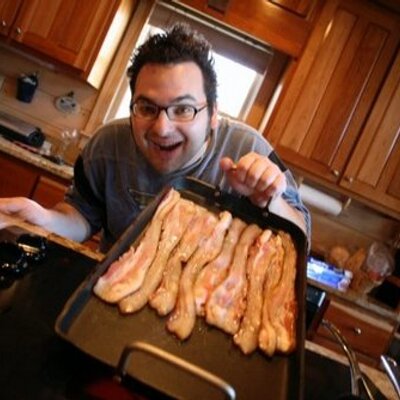 In 2019, Eli joined Woodsmoke Provisions LLC as General Manager. Here, he notably executed the brand launch of a new caviar company under the Woodsmoke umbrella. This involved a plethora of responsibilities, from branding and procurement to marketing. Under his leadership, the company witnessed a surge in sales, reaching an all-time high since its inception in 1996. Currently, Eli holds the position of Director of Culinary at Inland Seafood. For over three years, he has been instrumental in sales and business development, providing educational support ranging from comprehensive portfolio insights to general culinary arts. His role also encompasses ongoing sales support, which includes everything from on-site sales calls to full cooking demonstrations.
Where is Mike Isabella Now?
Mike Isabella gained significant recognition during his time on the reality show because of his culinary skills, creativity, and passion for food. While he faced various challenges and competed against other talented chefs, Isabella left a lasting impression on the judges and the audience. His journey on the show was filled with ups and downs, but it undeniably played a pivotal role in catapulting his career to new heights. After his stint on 'Top Chef', Mike Isabella's career soared. He became a renowned chef and entrepreneur, opening multiple restaurants and establishing a culinary empire.
However, his journey was not without its challenges. Isabella faced allegations of misconduct, which significantly impacted his reputation and business. The allegations led to a series of events, including lawsuits and the eventual bankruptcy of his restaurant empire. Despite the setbacks, Isabella continued to be active in the culinary world. He was involved in various ventures, including the launch of new restaurants and culinary consulting. However, his Instagram account suggests a shift in focus, possibly indicating a more personal and private approach to life after the controversies.
Isabella has also authored a book titled 'Mike Isabella's Crazy Good Italian: Big Flavors, Small Plates'. The book showcases his unique take on Italian cuisine, emphasizing bold flavors and innovative approaches to traditional dishes. It reflects his culinary journey and the expertise he has garnered over the years. The book is a testament to his passion for food and commitment to sharing his culinary knowledge.
Where is Kevin Gillespie Now?
Kevin Gillespie's innovative dishes and unique approach to traditional recipes made him a standout contestant in the sixth season. While he didn't win the title, his time on the show undeniably boosted his career and solidified his reputation in the culinary world. He currently resides in the metro Atlanta area with his wife. Professionally, Gillespie is a force to be reckoned with in the culinary scene. He is the mastermind behind the Red Beard Restaurant Group and the acclaimed Gunshow Restaurant.
Located in Atlanta's historic Glenwood Park, Gunshow offers a unique dining experience, with dishes presented tableside, a concept inspired by Gillespie's childhood memories of attending gun shows with his father. But Gillespie isn't stopping there. He has announced plans to launch a new high-end restaurant concept in 2024. While details about the new venture are still under wraps, it's clear that it will offer a dining experience distinct from Gunshow. However, it will maintain the same level of excellence and innovation that Gillespie is known for.
In addition to his restaurants, Gillespie has an impressive resume, having worked as the executive chef at Woodfire Grill and positions at Atlanta Grill at the Ritz-Carlton and Two Urban Licks. He also opened the Revival Restaurant in 2015, which pays tribute to Southern-inspired family suppers. With such a dynamic career and exciting projects on the horizon, Kevin Gillespie continues to be a prominent figure in the culinary world, always pushing the boundaries and setting new standards.
Where is Ashley Fulk Now?
Ashley Fulk showcased his culinary prowess, creativity, and passion for food throughout Season 6 of 'Top Chef'. His unique dishes, combined with his vibrant personality, made him a memorable contestant on the show. His experiences in the competition not only tested his skills but also paved the way for numerous opportunities in his professional life. Fulk currently resides in New York City. His Instagram profile, filled with mouth-watering dishes and behind-the-scenes glimpses, suggests that he continues to be deeply involved in the culinary world.
Professionally, Ash Fulk is associated with Hill Country Barbecue Market, where he serves as the Culinary Director. His role involves overseeing the culinary operations, ensuring the food quality is top-notch, and innovating new dishes that resonate with the brand's ethos. His dedication to his craft is evident in the rave reviews and the popularity of the words he curates.
Furthermore, Fulk's Twitter feed is a testament to his continued engagement with the food community, sharing updates and recipes as well as interacting with fans and fellow chefs. In recent times, Ash Fulk has been focused on his role at Hill Country Barbecue Market, ensuring patrons get the best barbecue experience. While there's no mention of any recent significant events in his personal life, it's clear that Fulk's passion for food remains undiminished.
Where is Ron Duprat Now?
Ron Duprat impressed both judges and viewers of 'Top Chef' with his unique flavors, deeply influenced by French cuisine and his rich Haitian heritage. His time on the show was marked by his ability to blend these two culinary worlds seamlessly, creating dishes that were both innovative and rooted in tradition. Currently, Ron Duprat is not just a chef but an ambassador for Haitian cuisine. His official website showcases his culinary journey, services, and commitment to various charitable causes. Duprat is a member of the US State Department's Chef Corp and has even prepared meals for notable personalities, including President and First Lady Obama, Jay Z, Beyonce, and Usher.
Several publications have recognized Duprat's contributions to the culinary world. He has been featured in renowned magazines like Gourmet, Elle, and Bon Appétit. Essence magazine and Huffington Post have also acknowledged his talents, with the latter listing him among the "Top 10 Black Chefs Changing the Food World." His commitment to societal well-being is evident through his advocacy against child obesity. He is affiliated with significant causes, including First Lady Michelle Obama's "Let's Move" campaign.
Furthermore, Duprat's articles in the Haitian Times reflect his deep connection to his roots and his efforts to promote Haitian cuisine globally. Ron Duprat has successfully transitioned from a reality TV star to a culinary ambassador, continuously promoting Haitian cuisine and using his platform for various charitable causes. His journey from 'Top Chef' to now showcases his growth, dedication, and unwavering passion for the culinary arts.
Where is Jennifer Carroll Now?
Jennifer Carroll, a talented chef, made her mark in the culinary world through her appearances on the reality TV shows 'Top Chef' season 6 and 'Top Chef All-Stars.' She first graced the 'Top Chef' stage in 2009 during its Las Vegas season, where she secured a commendable fourth-place finish. However, her journey didn't end there. Carroll returned for an all-star edition in the show's eighth season. Unfortunately, her time on this season was short-lived as she faced an early elimination. Reflecting on her past experiences, Carroll admitted to having a rather aggressive approach during her initial appearances. But with time and experience, she aimed for a calmer demeanor in her subsequent participation.
Jennifer Carroll currently resides in Philadelphia, where she co-owns a Mediterranean-style restaurant named "Spice Finch" with her fiancé, Billy Riddle. The duo opened this establishment in July 2018, drawing inspiration from the Mediterranean bird, the spice finch, and the spices it consumes. Their culinary creations are a blend of modern Mediterranean flavors, with a special emphasis on spices and herbs. The restaurant quickly gained recognition, even being listed as one of the top 10 best new restaurants in 2018 by USA Today's Readers' Choice Travel Awards.
Apart from her restaurant, Carroll has ventured into the catering business. She launched "Carroll Couture Cuisine" in 2011, operating in Philadelphia and Washington, DC. The success of this venture has been so profound that Carroll now divides her time between the two cities.
Where is Jesse Sandlin Now?
During her stint on the show, Jesse faced intense challenges and competition. Despite the competitive nature and the pressure, Jesse showcased her culinary skills and creativity. However, like many contestants, she faced her share of critiques and was eventually eliminated. This experience on 'Top Chef' was just a glimpse into her culinary journey, which has been filled with numerous achievements and ventures.
Sandlin has been on a culinary roller coaster since her 'Top Chef' days, and her career trajectory has been nothing short of impressive. Currently, Jesse Sandlin is the executive chef and owner of several restaurant concepts in the Greater Baltimore Area. She is the proud owner of three major establishments: Bunny's, which she opened in March 2023, The Dive, which started its operations in November 2022; and Sally O's, which has been serving customers since January 2020.
Sally O's in Baltimore, where she has crafted dishes like the delightful Carnitas Tacos with citrus-marinated pork shoulder, and Crabonara Bucatini, a delightful blend of jumbo lump crab, egg yolk, bacon, and parmesan, is loved by locals. Her culinary journey has been featured on platforms like StarChefs, where some of her signature dishes, such as the Carnitas Tacos and Highlandtown Smash Burger, have been highlighted. These dishes reflect her innovative approach to traditional recipes, infusing them with her unique touch.
Where is Eve Aronoff Now?
Eve Aronoff's time on the show was marked by her unique culinary style, but she stayed briefly. Eve was known for her distinctive approach to cooking, which was rooted in French philosophy but also drew influences from North African, West African, Cuban, and Vietnamese cuisines. Despite her early exit from the show, Eve's passion for food and distinctive approach to flavors left a lasting impression on viewers.
After her stint on 'Top Chef', Eve continued to pursue her passion for food, opening her restaurant and even authoring a cookbook titled 'Eve: Contemporary Cuisine, Methode Traditionelle.' She currently resides in Ann Arbor, Michigan, and is the chef and owner of the popular restaurant "Frita Batidos." Her restaurant presents a mouth-watering array of dishes influenced by Cuban cuisine, mirroring her affinity for rich, layered, and vibrant tastes. This establishment has rapidly become a hotspot in Ann Arbor, receiving numerous accolades. Beyond her restaurant, Eve often engages with her followers on Instagram, offering sneak peeks into her culinary adventures and personal moments.
In addition to her achievements in the kitchen, Eve is also a fervent supporter of the Slow Food Movement. She consistently underlines the significance of partnering with neighborhood farmers and craftsmen. This devotion to fresh and regional ingredients shines through in every plate she crafts. Her journey through the world of flavors and cuisines has been truly awe-inspiring. This was further cemented when she was invited to display her culinary flair at the renowned James Beard Foundation in New York.
Read More: Top Chef Season 5: Where Are They Now?