'Top Chef,' the acclaimed culinary competition series, has introduced us to a plethora of exceptionally talented chefs over the years. Season after season, these culinary virtuosos battled it out in high-pressure kitchens, pushing the boundaries of their creativity and skill to secure the coveted title. From challenging Quickfire rounds to elaborate elimination challenges, Season 5 brought together a diverse group of chefs, each with their unique culinary backgrounds and personalities. Now, we'll explore what these talented chefs have been up to since their time in the 'Top Chef' spotlight. Have their culinary careers flourished? Have they ventured into new gastronomic territories or perhaps taken on exciting personal milestones? Join us as we revisit the chefs of Season 5 to discover where their culinary journeys have led them.
Where is Hosea Rosenberg Now?
Hosea Rosenberg, the winner of 'Top Chef' Season 5, gained recognition for his culinary skills but also stirred some controversy during the show. Since his victory, Hosea founded the Blackbelly line of culinary businesses, focusing on farm-to-table food events and catering weddings. In 2011, he launched his own culinary venture, Blackbelly, initially as a catering company with a food truck and farm. It later evolved into a full-service, brick-and-mortar restaurant in 2014, earning accolades as one of Denver/Boulder's top 25 restaurants by 5280 Magazine.
Hosea's commitment to sustainability and excellence in cuisine earned his restaurant a Green Star designation from the Michelin Guide. Beyond the culinary world, he's a family-oriented man, happily married to Lauren Feder Rosenberg, and together they have a daughter named Sophie. Devoted to their daughter's well-being, the couple founded the non-profit organization Sophie's Neighborhood to raise awareness and funds for her rare medical condition, Multicentric Carpotarsal Osteolysis (MCTO Syndrome). Hosea continues to make a positive impact, both in the culinary realm and through his charitable endeavors.
Where is Stefan Richter Now?
Despite narrowly missing the title, his remarkable performance in winning numerous quickfire and elimination challenges showcased his talent. Today, Stefan is a prominent celebrity chef, restaurateur, and television personality. Currently, he owns and operates several restaurants worldwide, including Stefan's Steakhouse, with three locations in Finland and Stefan's at LA Farm in Santa Monica. He also manages his catering company, Stefan F. Richter's European Catering. Based in LA, he actively oversees his three restaurants. Outside of his culinary ventures, Stefan Richter is a devoted family man. He's married and cherishes his role as a father to his son, and often enjoys activities like fishing, camping, sauna sessions, and cooking.
Where is Carla Hall Now?
After her 'Top Chef' journey, Carla spent seven years co-hosting ABC's Emmy award-winning lifestyle series, 'The Chew.' Currently, she continues to make her mark on the Food Network as a judge on shows like 'Thanksgiving, Holiday, and Halloween Baking Championships' and 'Worst Cooks in America.' Carla's culinary expertise extends to her role as an author. Her cookbook, "Carla Hall's Soul Food: Everyday and Celebration," earned accolades and an NAACP Image Awards nomination.
In November 2021, she released her debut picture book, "Carla and the Christmas Cornbread," celebrating family traditions and including a child-friendly Christmas cornbread recipe. Aside from her professional endeavors, Carla actively engages in charitable work, advocating for children through organizations like 4H, Pajama Program, GenYouth, and Helen Keller International. She also supports nonprofits like The James Beard Foundation and FEED America. She has been happily married to Matthew Lyons since 2006 and is the proud mother of a son named Noah Lyons.
Where is Fabio Viviani Now?
Fabio Viviani's passion for food, nurtured since his childhood in Florence, Italy, has fueled his dynamic culinary career. After competing on Bravo's 'Top Chef' seasons 5 and 8, where he earned the title of "Fan Favorite," Fabio's influence in the culinary world soared. In the culinary realm, Fabio has established a substantial presence with a multitude of restaurants. His ventures include Cafe Firenze, Firenze Osteria, Bar Firenze, and Mercato by Fabio Viviani in Los Angeles. He also expanded to Chicago with restaurants like Siena Tavern, Bar Siena, Prime & Provisions, Builders Building, and BomboBar.
Fabio's entrepreneurial spirit led him to airport dining with Osteria by Fabio Viviani, a winner of USA Today's Reader's Choice Award. He continued his casino brands with Portico by Fabio Viviani and created The Eatery by Fabio Viviani in partnership with Penn National Gaming. Fabio's television appearances include popular shows like 'Good Morning America' and 'The Rachael Ray Show.'
He has authored four cookbooks, hosts his cooking show, 'Fabio's Kitchen,' and is currently working on a joint venture with Chuck Lager called Chuck Lager America's Tavern. On a personal note, Fabio and his wife, Ashley, welcomed their son, Gage Cristian Viviani, on September 20, 2015. As of now, he is working as a hospitality developer and owns the company JARS Sweets & Things.
Where is Jeff McInnis Now?
Award-winning chef Jeff McInnis, known for his culinary prowess, embarked on his 'Top Chef' journey and later continued to make significant strides in the culinary world. Post-show, Jeff helmed the kitchen at Gigi in Miami Beach, where he earned three James Beard nominations. He then ventured to New York to open Root & Bone with Janine Booth, an establishment dedicated to Southern hospitality. Currently, Jeff is married to fellow chef Janine Booth, and together, they have three daughters: Bryce, Sunny, and Daisy. Their professional partnership blossomed into a personal one, and they are committed to their family.
Where is Leah Cohen Now?
Leah's culinary journey has been influenced by her work in Southeast Asia, leading to a unique culinary style. After competing on Bravo's 'Top Chef,' she expanded her culinary horizons with Piggyback New York, incorporating flavors from various Asian regions. Her career took a significant turn when she joined Eleven Madison Park under Chef Daniel Humm. Later, she opened Pig & Khao in 2012, inspired by her Southeast Asian travels, which quickly gained acclaim for its inventive cuisine and welcoming ambiance. Leah, along with her husband, Ben Byruch, manages both restaurants and continues to explore and share her culinary inspirations. They reside in New Jersey with their two children, Carter Graham and Baker Scott.
Where is Jamie Lauren Now?
Following her appearance as the sole Bay Area Cheftestant on season 5 of Bravo's 'Top Chef' in 2009, Jamie Lauren transitioned into culinary production, participating in various shows like 'The Taste,' 'Masterchef,' and 'Man vs. Child.' She has also appeared as a judge on 'Pressure Cooker' and consulted on opening menus for multiple restaurants in San Francisco and Los Angeles. Currently residing in Los Angeles, Jamie Lauren runs Hank and Frida's Burger Time, a pop-up series in collaboration with eatfeastly.com. The venture offers exceptional burgers, cocktails, and signature condiments. In her personal life, she shares her home with her dog, Hank.
Where is Radhika Desai Now?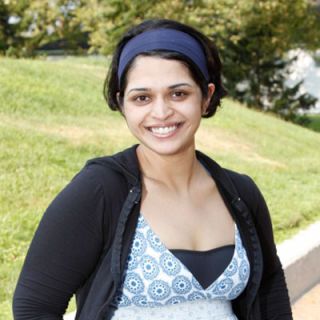 At 27, Radhika became the opening executive chef of Between Boutique Café & Lounge in Chicago. Her talent in the kitchen eventually led her to Bravo's 'Top Chef,' where she showcased her culinary skills. Today, Radhika Desai is working as a chef in Portland, Oregon, and is actively working on an autobiographical cookbook. She has received praise from publications such as Timeout Chicago, Chicago Magazine, and more.
Radhika is also involved in charitable work, notably supporting Apna Ghar, an agency that aids victims of domestic violence. She chooses to keep her personal and professional life relatively private and is not very active on social media platforms. In addition to her culinary pursuits, she serves as a culinary instructor at Sapling School in Pune, India, where she teaches youth to appreciate and embrace healthy and interesting cooking.
Where is Ariane Duarte Now?
Ariane gained national recognition through her appearance on 'Top Chef' Season 5 and continued to appear on culinary shows like 'Beat Bobby Flay.' In 2014, she fulfilled her dream by opening Ariane Kitchen & Bar in Verona, New Jersey. Recently, Ariane and her husband, Michael, founded CulinAriane Caterers in January 2022, expanding their culinary ventures. Her culinary journey is closely intertwined with her personal life, as her partnership with Michael has been a driving force behind their success. Ariane is the mother of two daughters, Rory and Jolie. Her culinary journey continues to evolve, and she remains committed to delighting her clients with inventive dishes.
Where is Gene Villiatora Now?
Eugene "Gene" Villiatora, recognized for his resourcefulness and creativity, left a memorable impression on 'Top Chef: New York' with his improvisational skills. After appearing on the show, Gene transitioned to the role of executive chef at Martini's in Las Vegas, where he managed a 24-hour restaurant, overseeing diverse menus for breakfast, lunch, dinner, and after-hours. Despite achieving fame through 'Top Chef,' Gene maintained a reserved public profile, not actively promoting his TV stint.
Gene expressed plans to remain in Las Vegas for several years and worked as an Executive Chef at My Healthy Meal. His dedication to the culinary craft continues to shine through his work at his restaurant Aipono Cafe in California and Las Vegas, through which Gene aims to reintroduce authentic Hawaii street food to the people. For his work, he has also received the TOYM Award and 5 World Gourmand Cookbook awards. On the personal front, Gene has been married to the love of his life Dana since early 2023. He is also a proud father to a beautiful 17-year-old daughter named Malia and a 15-year-old son, likely from his previous relationship.
Where is Melissa Harrison Now?
Melissa Harrison, the owner and chef of Seasonal Montana, has transformed her culinary passion into a thriving business in southwest and south-central Montana. Her culinary philosophy centers on sharing food to create lasting memories and using seasonal, locally sourced ingredients to craft exceptional meals. In response to the challenges of the COVID-19 pandemic, Harrison introduced virtual cooking classes and "doorstep drop-offs" for local dinner services.
She also prepared fresh, locally sourced lunches for fly fishing clients at various fly shops in town. In 2019, Melissa Harrison welcomed her son, Hawk, into the world, a significant addition to her life that rekindled her passion for making people happy through her culinary creations. As of now, she is not only the Executive Chef at Seasonal Montana but also the Experience Expert at Hardscrabble Ranch. She also offers private chef and catering services in Montaña.
Where is Danny Gagnon Now?
Chef Danny Gagnon has made significant strides in his culinary career. Currently, he holds the position of Executive Chef at Meadowbrook Club in Oakdale, New York, a role he has been in since September 2017. Additionally, he serves as the Sous Chef at the Union League Club in New York. In these positions, Chef Gagnon is responsible for executing executive chef menus, creating daily seasonal specials, overseeing scheduling, catering, and managing the fine dining department, catering for private rooms, the club room, and room service. While his culinary career has been impressive, Chef Danny Gagnon has chosen to keep the details of his personal life relatively private.
Where is Alex Eusebio Now?
Chef Alex Eusebio, known for his creativity and passion for the culinary world, has had a diverse and innovative culinary career. Eusebio's culinary journey has taken him from New York to Denver and finally to Los Angeles, where he made his mark at Restaurant 15. His preference for smaller, boutique-style dining establishments reflects his commitment to providing personalized and memorable culinary experiences to patrons. While specific recent details about his career may not be readily available, his earlier experiences showcase his talent and dedication. He is also married and has a child, but their details have been kept under wraps by the chef.
Where is Richard Sweeney Now?
Richard's culinary journey took him from New York to San Diego, where he contributed his expertise to various establishments, including Stone Brewing and North Italia. In addition to his culinary accomplishments, Sweeney transitioned to a career in the technology sector, working as a Solutions Engineer at Restaurant365. This move allowed him to leverage his culinary experience to help streamline restaurant operations. In 2016, he got married to his partner of 9 years, Steve Farrow, in an episode of 'Top Chef' titled 'Big Gay Wedding.' His presence in the culinary world and commitment to making the lives of restaurant professionals easier continue to be influential, especially with his new role as a Solutions Engineer.
Where is Jill Snyder Now?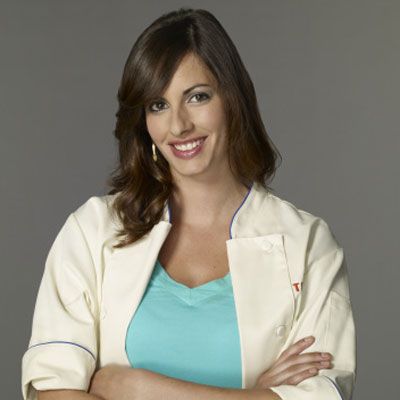 Following her time on 'Top Chef,' Snyder worked at Baltimore's Woodberry Kitchen and Clementine, two renowned dining establishments. Her career included roles as chef de cuisine and executive chef, showcasing her culinary prowess. In 2012, she left her Woodberry Kitchen, where she was working as a chef de cuisine, and joined Clementine. While specific updates about her current culinary endeavors may be limited, Jill Snyder's dedication to the culinary arts remains evident. As of now, she is working as a private chef, party planner, and boutique caterer in Los Angeles, California. Her willingness to explore different facets of the culinary world reflects her passion for food and her commitment to her craft.
Where is Patrick Dunlea Now?
Dunlea's culinary journey has been marked by his love for quality and freshness, often crafting dishes that reflect his artistic inclinations. His commitment to sustainable agriculture underscores his desire to support local farmers and growers. His decision to maintain a low profile in both his personal and professional life suggests a focus on his culinary passions without seeking the spotlight. However, we do know that he owns an adorable cat, whom he often shares on his social media platforms.
Where is Lauren Hope Now?
Lauren Hope's journey has transitioned from culinary excellence to entrepreneurship and real estate, showcasing her adaptability and passion for exploring new career avenues. After graduating from the New England Culinary Institute, she ventured into the culinary world, where she achieved recognition for her talent. However, her life took a different direction when she met her husband, Greg Hope, a military cadet. As a military spouse, Lauren faced challenges in sustaining her culinary career while relocating frequently. She took on various roles, from cake decorating to managing a Panera, all while embracing motherhood.
In 2013, Lauren embarked on a new path by launching Hope Design Ltd., initially as a hobby, which later evolved into an Etsy store and a recognized brand. Additionally, she has transitioned into the real estate industry as a licensed Realtor. Lauren's ability to adapt and pursue her passions underscores her resilience and her commitment to exploring new opportunities. Her story reflects the experiences of many military spouses who navigate career changes while supporting their loved ones in the armed forces.
Read More: Top Chef Season 4: Where Are They Now?