Bravo's 'Top Chef' has been a culinary battleground where skilled chefs from across the nation compete for the ultimate title, showcasing their speed, skill, and creativity in the kitchen. Season 4 of this iconic reality television series aired in 2008 and was no exception. Featuring a dozen highly talented contestants, it unfolded in Chicago, offering a thrilling gastronomic challenge that captivated viewers. Now, years after the heat of the kitchen has subsided, many wonder what these chefs have been up to, how their culinary careers have evolved, and where life has taken them. So, if you're curious about where the other culinary stars of Season 4 are today, keep reading because we have all the answers right here!
Where is Stephanie Izard Now?
On 'Top Chef' Season 4, Stephanie Izard, a culinary powerhouse, emerged as the victor, showcasing her inventive and innovative approach to culinary challenges. Following her triumphant win, she became the Executive Chef and Owner of multiple acclaimed Chicago restaurants, including the iconic Girl & the Goat, which received a James Beard Best New Restaurant nomination in 2011. Her diner-style eatery, Little Goat, became another beloved addition to her growing culinary empire.
Stephanie's culinary empire has expanded with new ventures such as Duck Duck Goat, a Chinese-inspired concept, and Cabra, a Peruvian-inspired eatery situated on the rooftop of The Hoxton, Chicago. In 2020, she added a sweet touch with Sugargoat, an imaginative sweets shop and bakery. Stephanie also ventured into the world of retail with This Little Goat, offering globally inspired cooking sauces, spice mixes, and other culinary delights for home cooks, shipping her sweets nationwide through a partnership with Goldbelly.
Aside from her culinary career, Stephanie authored two books, 'Girl in the Kitchen' and 'Gather & Graze.' Currently, she is living in Los Angeles with her husband, Gary Valentine, a craft beer consultant. The two got married on October 6, 2013, and have a son named Ernie together.
Where is Lisa Fernandes Now?
Lisa Fernandes, a finalist on 'Top Chef' Season 4, is currently based in Brooklyn and has worked at numerous high-end restaurants in NYC. She has over 20 years of culinary experience, including Mai House, Asia de Cuba, Public, Rain, and Dos Caminos. She launched the Sweet Chili food truck in 2013, featuring her take on southeastern Asian cuisine. Lisa also inaugurated her inaugural physical establishment for Sweet Chili in the vibrant neighborhood of Bushwick.
Drawing inspiration from various Asian culinary traditions, she crafts distinctive dishes and cocktails. Unfortunately, in June 2021, Sweet Chili was closed down permanently. Although 15 years have passed since her appearance on 'Top Chef', Lisa has diligently honed her culinary expertise and is poised to demonstrate her championship-worthy skills once again. As of now, she is the head bartender at The Hidden Pearl.
Where is Richard Blais Now?
Richard Blais is a well-known chef, and he's also an author who has written three books and was nominated for a James Beard award for his cookbooks. Right now, he's working alongside Gordon Ramsay and Nyesha Arrington as a co-host on FOX's Next Level Chef. After his stint at the show, he founded his company called Trail Blais, which helps create and launch new restaurants. Recently, he opened two exciting places, Ember & Rye in Carlsbad, California, and Four Flamingos in Orlando, Florida, in partnership with the Xenia Group and Hyatt Hotels.
Additionally, he's the Culinary Director for VIP Dining at the San Diego Symphony's performance space, The Rady Shell at Jacobs Park. Blais also advises numerous national brands on recipe development, creativity, ideation, and team building. In addition, Blais hosts a high-energy, gameshow-style podcast called 'Food Court' and the 'Starving for Attention' podcast. When not on set, in a kitchen, or at home with his wife Jazmin and his two kids, Blais may be found traveling across the country performing his live brand of "Stand-Up Cooking" to enthusiastic audiences nationwide.
Where is Antonia Lofaso Now?
During season 4 of the show, Antonia Lofaso's cooking invited the judges and the audience to delve into her unique world. In 2011, she partnered with Mario Guddemi and Sal Aurora to open the Black Market Liquor Bar in Studio City. She is also the author of 'The Busy Mom's Cookbook: 100 Recipes for Quick, Delicious, Home-cooked Meals,' where she not only shares the recipes but also lets the readers know about the struggles she faced while studying at the French Culinary Institute while raising her daughter, Xea.
Drawing inspiration from her Italian-American heritage, she also introduced Scopa Italian Roots in 2013, where she now works as an Executive Chef, and it was an instant hit. Her take on classic Italian cuisine is celebrated in Los Angeles, with Scopa becoming a cherished neighborhood gem. Since then, she has made an appearance in multiple TV shows like 'Restaurant Startup,' 'Cutthroat Kitchen,' 'Man vs. Child,' and 'Real O'neals.'
Where is Spike Mendelsohn Now?
Since his time on the show, Spike has had a diverse career in the food world. He's done many different things, like being a chef, running restaurants, appearing on TV, and helping with food policies. He has made appearances in shows like 'Life After Top Chef,' 'Iron Chef America,' 'Late Night Chef Fight,' and 'Beat Bobby Flay' and hosted shows like 'Midnight Feast' and Food Network's 'Kitchen Sink.'
In 2008, Spike opened his first restaurant in Washington DC on Capitol Hill, named Good Stuff Eatery and became really popular, even with politicians like ex-President Barack Obama. This success led to him writing a cookbook called The Good Stuff Cookbook and opening more restaurants in different places. In 2019, Spike launched PLNT Burger, a planet-friendly fast-food chain co-founded by Seth Goldman, which expanded to ten locations in just two years. pike and Seth also founded Eat The Change, crafting eco-friendly snacks like mushroom jerky and Cosmic Carrot Chews for all ages.
Spike champions food equity, working with CARE, DC Central Kitchen, and DC's Food Policy Council and also partnered with Show of Force, co-producing 'The Inn At Little Washington: A Delicious New Documentary' on Amazon Prime Video. Currently, he lives in DC with his wife Cody, whom he married in 2015 and had a son named Ace Thomas in 2016. Other than cooking, the chef often indulges in his passion for surfing rivers and oceans.
Where is Dale Talde Now?
On 'Top Chef' season 4, Dale often combined his Asian-American background with his cooking. After leaving the show, he opened a restaurant called TALDE in Brooklyn in 2012, followed by expansions in Miami, Florida, and Jersey City, New Jersey. Then, he started another restaurant called Massoni in Manhattan in 2016, followed by the opening of Rice & Gold in Chinatown in 2017.
In 2018, Dale teamed up with his partner Agnes, whom he got married to in 2015, for a new project called Food Crush Hospitality, and together, they opened a restaurant called Goosefeather in 2019. Dale's cooking skills also got him nominated for a James Beard Award in 2022 as the Best Chef in New York. As of now, he is living happily with his wife Agnes and two kids named Everest and Rye in New York City.
Where is Andrew D'Ambrosi Now?
Andrew D'Ambrosi hails from Brooklyn, New York, and his culinary journey took him to season 4 of 'Top Chef.' Post-show, he took his knives to restaurants like Le Cirque and Michelin-starred Rouge Tomate. Soon after that, he went to work as an Executive Chef at Norwood, where he met his wife Jesse, who worked in Marketing and Events. In 2012, Andrew became a part of the Derossi Global restaurant group and launched venues like Brooklyn's Bergen Hill. He is also the creator of Mother of Pearl, a modern tiki spot, Cienfuegos, a Cuban-inspired speakeasy, and Avant Garden in East Village.
In 2017, Andrew and his wife relocated to the Loire Valley of France, where they opened Manoir des Lauriers, a restaurant and guest house located in the former Cointreau estate in the village of Savennières. This venture allowed him to blend his culinary expertise with the rich cultural traditions of France, offering guests a unique dining experience. After two decades honing his skills worldwide, Andrew now brings his culinary excellence to the Cotswolds and London with D'Ambrosi Fine Foods, offering restaurant-quality food-to-go. He also has a daughter with Jesse and together, they currently live in.
Where is Nikki Cascone Now?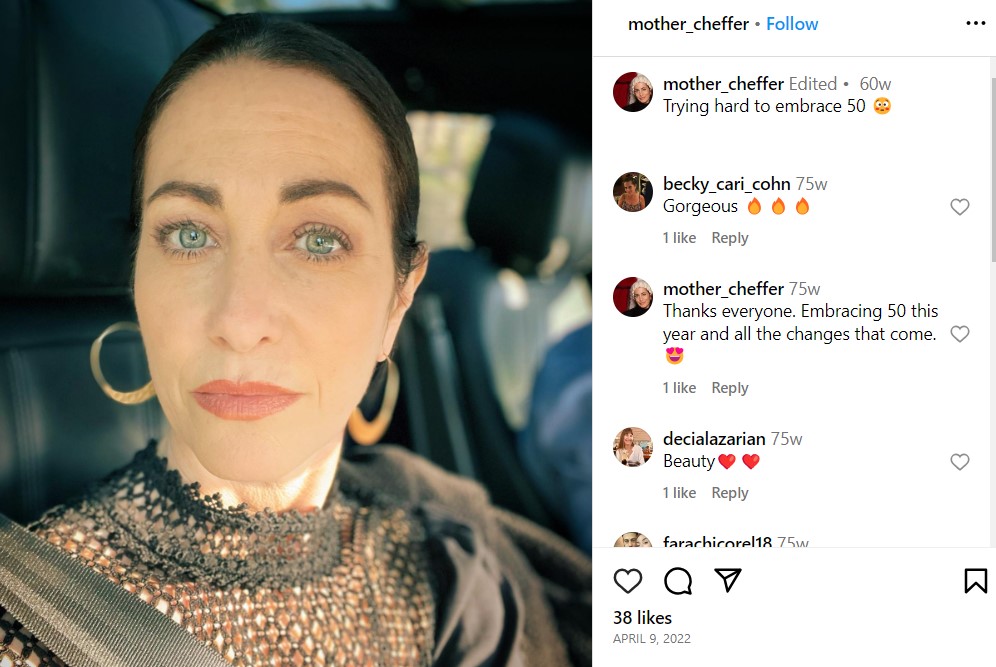 Nikki Cascone's appearance on 'Top Chef' Season 4 propelled her into the culinary spotlight. Afterward, she continued to make her mark in the industry by opening her own restaurant, 24 Prince, in Manhattan's Nolita neighborhood. She has since focused on her role as chef and owner of the Southampton Cheese Shoppe in Southampton, NY, where she serves gourmet cuisine and promotes sustainability and wellness. As of now, she is also the chef and owner of The Printz Group and the proud mother of two kids. She has also been married to her husband, Brad Grossman, since June 27, 2010.
Where is Mark Simmons Now?
Mark Simmons, originally from New Zealand, began his culinary journey on a sheep farm. After appearing on 'Top Chef' Season 4, Mark continued to refine his culinary skills. He now serves as the chef of Kiwiana, a restaurant in Brooklyn, NY, known for combining New Zealand's cultural and culinary traditions with modern twists. In 2017, he made headlines after printing "Immigrants make America great (they also cooked your food and served you today)" on his receipts. While we know that he does have a wife, Mark has kept the details of his personal life under wraps.
Where is Jennifer Biesty Now?
Jennifer Biesty is an experienced and energetic chef with a strong background in fine dining and casual restaurant concepts. She has worked in various culinary roles in New York, the Bay Area, New Orleans, and London over her 30-year career. Even though she didn't take home the title of 'Top Chef,' she did win Food Network's 'Chopped' season 43. Jennifer's culinary journey has led her to become the Executive Chef at Pixar Animation Studios and to co-own Shakewell Restaurant and Bar in Oakland, California. As of now, she is married to her wife, Sara Delman Beisty, and has a daughter named Cece.
Where is Ryan Scott Now?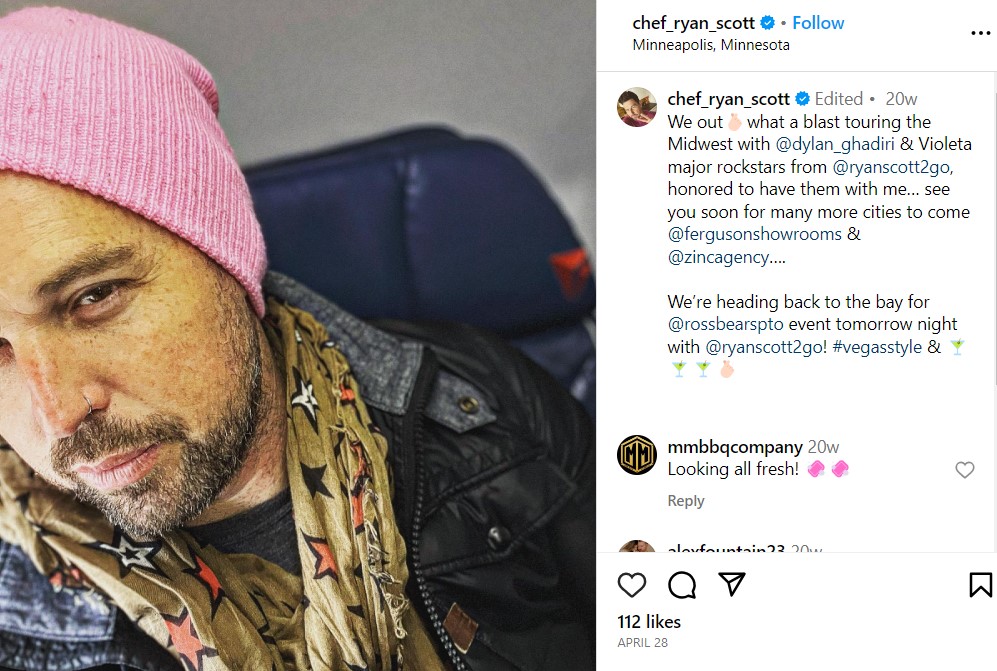 Ryan Scott's culinary journey began at a young age when he watched cooking shows instead of cartoons. After appearing on 'Top Chef' Season 4, he became an Emmy-winning celebrity chef. Ryan is the chef and owner of Finn Town, a "Tavern with a Twist" located in the Castro district of San Francisco. He is also the author of 'One to Five' and 'The No-Fuss Family Cookbook' and is known for his appearances on television shows like the TODAY show and Good Morning America.
When not creating culinary wonders or participating in public events, Ryan cherishes moments with his family—wife Lesley, daughters Olive and Poppy, and dogs Pumpkin and Teddy. He's also dedicated to supporting Bay Area causes like Muttville Senior Dog Rescue and the LGBTQ community residing in Marin County, California.
Where is Zoi Antonitsas Now?
Zoi Antonitsas is a highly experienced chef with over 20 years of culinary expertise. She is known for her passion for seasonal, local ingredients, reflecting her Greek heritage and love for Mediterranean cuisine. Even though her stint on 'Top Chef' Season 4 wasn't successful, she was recognized as one of the Best New Chefs in the US by Food and Wine magazine in 2015. Currently, she resides in Portland, Oregon, with her partner of 8 years, Malia Brennan, and offers a range of culinary services, including curated coursed menus and family-style meals.
Where is Manuel Trevino Now?
Manuel Trevino, a chef with 30 years of experience, has a strong background in Mexican cuisine. After his appearance on Bravo's 'Top Chef' Season 4, he has received accolades for his culinary achievements, including a place on Adam Platt's "Where to Eat" list for New York Magazine. He also worked as a chef at several restaurants, including CHLOE, ESquared Hospitality, Pizza Vinoteca, Dream Downtown, and others. He currently serves as the Vice President of Culinary at Rosa Mexicano, where he brings authenticity and simplicity to Mexican cuisine.
Where is Erik Hopfinger Now?
Erik Hopfinger, known as 'The Pirate Chef,' has a diverse culinary background with over 20 years of experience. He has worked in numerous areas of the restaurant industry, including food and beverage, food safety, menu development, and management. After his appearance on 'Top Chef' Season 4, he earned a reputation for his culinary skills. Currently, he serves as the Executive Culinary Director of Block Party Productions and is also the President and Founder of Finger Food Restaurant Consulting. In his personal life, he has achieved quite a few milestones, including marrying his wife, Marina Kawagishi, and having a daughter named Harlowe.
Where is Valerie Bolon Now?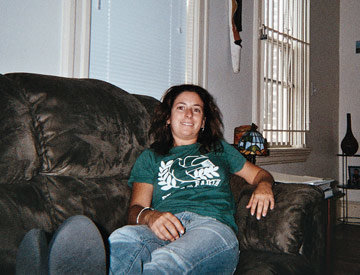 Valerie Bolon, born and raised in the Chicago area, is a passionate chef who believes that food is a universal connection among people. With 14 years of experience in the restaurant business and a background that includes working with Emeril Lagasse in New Orleans and participating in 'Top Chef' season 4, Valerie has embraced her creativity as a Personal Chef. She specializes in everything from intimate dinners to unique 7-course tasting meals. Valerie is also the founder of Culinary Speakeasy, an underground dinner club focused on bringing people together over great food. She also works as a personal chef and creates gourmet meals for club members.
Where is Nimma Osman Now?
Nimma Osman participated in Season 4 of 'Top Chef' in Chicago. Although she did not have an extended run on the show, she is a sous chef at Sun In My Belly in Kirkwood, Atlanta. Prior to her role at Sun In My Belly, she worked as a line chef at Repast, which has since closed. Apart from this, Nimma has kept the details of her personal and professional life out of the spotlight.
Read More: Top Chef Season 3: Where Are They Now?