Since its inception in 2006, 'Top Chef' has enthralled audiences with its intense culinary battles and the impressive talent of the participants. Season 3 of the renowned culinary competition premiered in 2007 with a group of chefs who battled it out for the coveted title and the cash prize and left an indelible mark on the show and the world of cuisine. They not only demonstrated their skills to the viewers but also went on to achieve remarkable success in the culinary world. If you have been wondering what these standout chefs have been doing since their time on the season, you have come to the right place. Let's dive into the whereabouts of contestants of 'Top Chef' season 3 and learn what they have been up to.
Where is Hung Huynh Now?
Hung Huynh quickly emerged as a standout contestant during 'Top Chef' Season 3, thanks to his precision in the kitchen and unwavering commitment to perfection. Following his victory on the show, Hung's career soared to new heights. In 2011, he assumed the role of Executive Chef at CATCH in the Meatpacking District, a globally-inspired seafood restaurant. His culinary ambitions didn't stop there as, in 2013, he ventured into the world of modern Asian cuisine, opening a restaurant named within a multi-concept property on the Lower East Side. However, in 2015, Hung made a bold move by departing from the successful empire he had helped build.
Since then, Hung has made numerous television appearances on shows like 'The Today Show,' 'Good Morning America,' and Food Network's 'Chopped All-Stars.' In 2016, he started working at the Resorts World Bimini in the Bahamas as a culinary consultant. Hung has also been featured in publications like The New York Times, Wall Street Journal, Food & Wine, and more. In 2019, he opened Warrior, an Asia Fusion restaurant on the famous LA's Sunset Strip. As of March 2022, he took on the role of Director of Culinary Innovation for the Omei Restaurant Group, further solidifying his position as a culinary innovator. While the professional life of the talented chef has been well-documented, he has kept his personal life under wraps.
Where is Dale Levitski Now?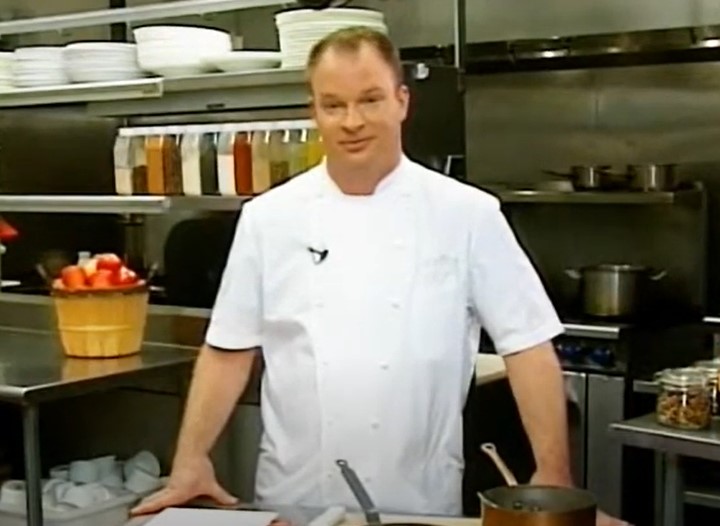 Dale Levitski, known for his creative and adventurous approach to cooking, left a lasting impression on both the judges and the audience on season 3 of the acclaimed show. After his stint on 'Top Chef,' it took Dale 18 months to embark on his next culinary project. In 2009, he rebounded by opening Sprout, a restaurant that quickly garnered praise, including a three-star rating from the Chicago Tribune. His culinary skills even earned him a semifinalist nod from the James Beard Foundation for Best Chef: Midwest. However, Dale's ambitious foray into the restaurant scene came with a price, as the stress of managing two restaurants, including Frog n' Snail, started taking a toll on his health.
Ultimately, Dale made the difficult decision to leave Chicago, and both restaurants closed following his departure. In 2014, the chef relocated from Chicago to Nashville, Tennessee, and opened a new restaurant called Sinema in the old Melrose Theater. While the project showed promise, Dale eventually left it behind in 2016. In 2018, he moved back to California and started working at Johnston's Saltbox in San Carlos and has been there ever since.
Where is Casey Thompson Now?
Casey Thompson's passion for food and dedication to her craft made her a formidable contender. Her impressive showing in 'Top Chef' Season 3 catapulted her into the culinary spotlight. Casey ventured beyond Texas and traveled the world, honing her skills and exploring diverse culinary traditions, including those in Thailand and Argentina. She even became the American Ambassador for an Argentinian Malbec, a brand under the Moet-Hennessy umbrella, showcasing her expertise in pairing farmed foods with wines.
In 2014, Casey opened Aveline restaurant and The European bar in the heart of San Francisco. Subsequently, in 2017, she assumed the role of Executive Chef for the Inn at Rancho Santa Fe in the San Diego area. Additionally, she continued her private dining business in Napa Valley, showcasing her culinary talent in various settings. Currently, Casey Thompson serves as the consulting executive chef at Sonoma's Folktable and holds the position of culinary director for Sonoma's Best Hospitality Group, which owns Folktable.
Casey's dedication to her craft and passion for food have earned her a prominent place in the culinary world, and she remains a celebrated figure in the industry. Furthermore, her personal life has seen significant developments, as she is married to sommelier Michael DeSantis, with whom she celebrated their 15-year anniversary in 2023. She is also the owner of two dogs named Hank and Henri.
Where is Brian Malarkey Now?
Brian Malarkey's charismatic personality and culinary expertise made him a memorable contestant. Following his appearance on 'Top Chef', Brian's culinary career reached new heights as he went on to open ten restaurants across Southern California, showcasing his diverse culinary talents. One of his acclaimed ventures was Herb & Wood in San Diego, which gained recognition as one of the country's "Biggest Restaurant Openings" by Zagat. He also opened Searsucker and Herringbone restaurants, which expanded to ten locations internationally under his guidance before he resigned from the group in 2018.
In 2018, Brian partnered with Christopher Puffer to create the Puffer Malarkey Restaurants, a venture that includes Herb & Wood, Herb & Eatery, Green Acre, Farmer & The Seahorse, and more. He also established partnerships with the Irvine Company and Alexandria Real Estate Equities to create and operate unique restaurant concepts for their business parks. Brian also appeared as a contestant on Bravo's 'Top Chef' All-Stars and became a regular judge on Food Network's 'Guy's Grocery Games.' He made frequent appearances on shows like the 'Today Show' and 'Good Morning America' and judged various television cooking programs, including 'Rachael vs. Guy: Kids Cook-Off,' 'Chopped All-Stars,' and 'Cutthroat Kitchen.'
His culinary expertise made him a headlining figure at food and wine festivals across the country. Brian's personal life has a significant change as he filed for divorce from his wife of two decades, Chantelle Hartman Malarkey, in July 2021. He introduced his new partner, Danielle Harley, to the world via social media in March 2023, marking a new chapter in his personal life. Through his website, Chef's Life, he not only sells cooking oils and sprays but also shares many recipes and techniques.
Where is Sara Mair Now?
Sara Mair brought her strong work ethic and determination to the 'Top Chef' kitchen during Season 3. Following her elimination, Sara embarked on a diverse culinary journey, which led her to become the owner and chef at Smokies BBQ & Smokehouse, a venture that reflects her love for barbecue and smoked flavors.
Sara also ventured into the realm of food and restaurant consulting, founding Cookin n Tings Food and Restaurant Consulting, where she shares her culinary expertise and knowledge. Her career took her to Grand Cayman, where she served as the Executive Chef at Ortanique Camana Bay from 2010 to 2013. She further expanded her culinary horizons by hosting and writing for Mega Mart's Culinary Journey, showcasing her passion for food through various media platforms. Sara is currently married to Johnny Doak and has two children, and the whole family is living in Grand Caymon.
Where is C.J. Jacobson Now?
C.J. Jacobson, known for his calm demeanor and skillful cooking, consistently impressed the judges during his time on 'Top Chef' Season 3. After he was eliminated, he accepted the position of Executive Chef at The Yard, a gastropub in Santa Monica, California, where he showcased his culinary talents. In 2012, he participated in the James Beard Celebrity Chef Tour and had the opportunity to stage at the world-renowned Copenhagen restaurant Noma, working closely with acclaimed Chef René Redzepi.
In July 2013, C.J. became the executive chef at Girasol restaurant in Studio City, California. A year later, he took on a unique role as the first chef-in-residence at Intro in Chicago, Illinois, further expanding his culinary horizons. In 2016, he opened a restaurant in Chicago's River North neighborhood named Ema (meaning "mother" in Hebrew). He opened another restaurant in 2018 named Aba (meaning "father" in Hebrew). Today, C.J. Jacobson serves as the Chef Partner at Aba and Ēma, Lettuce Entertain You Enterprises restaurant concepts known for their light, Mediterranean-style cuisine. Additionally, he got engaged in July 2021, marking a new chapter in his personal life.
Where is Howie Kleinberg Now?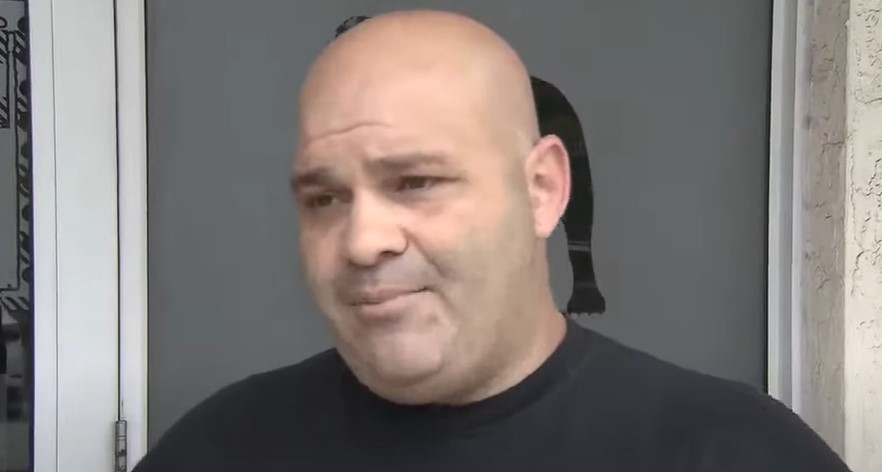 Howie Kleinberg, known for his fiery personality and love for grilling and barbecue, made a memorable appearance on the season. Despite facing challenges on the show, Howie's tenacity and culinary skills kept him in the running. After his stint on 'Top Chef', Howie opened Bulldog Barbecue in North Miami, where he continued to showcase his passion for grilling and barbecue.
He was not only a talented chef but also a philanthropist, contributing his talents to events like "Taste of the Nation" to raise funds to combat adolescent hunger. Howie was also an animal lover and regularly raised money for pet shelters. Kleinberg's culinary journey took another turn when he started working as the executive chef of Peacock Garden Resto Bar + Grill in Miami's Coconut Grove. However, in a tragic turn of events, Howie passed away in July 2022 at the age of 46 due to a heart attack.
Where is Tre Wilcox Now?
Tre Wilcox, with his impressive attention to detail and ability to elevate classic dishes, left a lasting mark on the audience. After 'Top Chef,' Tre went on to establish himself as a prominent chef and entrepreneur. He opened Village Marquee Grill in Highland Park Village in late April 2011, which has since been closed. In 2016, he founded "Tre Wilcox Cooking Concepts," where he shared his passion for food through teaching. His dedication to the culinary arts earned him recognition, with two nominations for the James Beard Foundation's Rising Star Chef award and being named Best Chef by the Dallas Morning News.
In addition to his culinary achievements, Tre appeared on various TV shows, including 'Iron Chef America,' where he and his mentor, Kent Rathbun, triumphed over a team led by Bobby Flay. He also graced the pages of renowned magazines such as Gourmet, Modern Luxury, and Food & Wine. Tre is close to his parents and is currently dating Norma Guerrero Johnson. He also has a daughter named Alexis, and he often showcases his love for her on his social media platforms.
Where is Sara Nguyen Now?
Sara Nguyen brought a creative approach to Asian cuisine during her time on Season 3 of 'Top Chef'. After the show, her culinary journey took her to Chicago, where she joined Chef Dale Levitski as a sous chef to open Sprout. However, her heart seemed to belong to New York, where she returned as a freelance consultant and cook for clients, including Murray's Cheese and Tasting Table. In 2013, she embarked on her first independent venture, opening Wangs in New York City, which is thriving today. Sara's love for animals led her to adopt a dog named Amber from the Brooklyn Animal Resource Coalition (BARC Shelter) in September 2017.
Where is Joey Paulino Now?
Joey Paulino's passion for Italian cuisine was evident throughout Season 3 of 'Top Chef'. His post-show culinary journey included working his way up the ranks in various kitchens. He was promoted to Sous Chef at Vong and later took the helm at Cafe des Artistes, where he gained recognition for his classical French classics with a twist.
His career also includes collaborations with celebrity Chef David Burke. Eventually, he moved up to become the Corporate Executive Chef for Uncle Jack's Steakhouse, owned by television personality Willie Degel. Despite his busy career, Joey is a huge sports fan and loves fishing when he's not in the kitchen. He also enjoys spending time with his beloved wife and son, Rocco. Currently, Joey Paulino serves as the Executive Chef at Wall Street Grill, where he is defining the new Kosher dining experience.
Where is Lia Bardeen Now?
Lia Bardeen, who brought her artistic flair to the 'Top Chef' kitchen, has continued to make her mark in the culinary world. After her culinary journey in season 3, Lia spent two years in Mexico before returning to her beloved Pacific Northwest. In 2016, she ventured back to Vashon to open Bramble House, a modern American restaurant with a focus on local ingredients. The restaurant occupies a charming 1943 building, which has undergone significant transformation. In addition to her culinary achievements, Lia is married to Michael Verner, and the couple has a child together.
Where is Camille Becerra Now?
Camille Becerra, known for her innovative cooking style and commitment to using fresh, seasonal ingredients, has had a dynamic career since her time on 'Top Chef.' After losing her restaurant, Paloma, to a fire in 2008, Camille did not let adversity deter her. In 2014, she joined partners to open Navy in Soho, where the maritime aesthetic was reflected in the seafood-focused menu. Her journey took her to Café Henrie in 2016, where she did a one-month chef residency with artist Andre Saraiva.
In 2017, she played a key role in conceptualizing and opening the Nolita restaurant DeMaria and stayed there for a year, working as an executive chef and consultant. Currently, Camille Becerra is back in the New York restaurant scene, cooking at the Ace Hotel in Downtown Brooklyn. She has revamped the menu at the hotel's restaurant, As You Are, and is overseeing the food served at its lobby bar. In 2023, she also published her first cookbook, "Bright Cooking," with Chronicle Books.
Where is Micah Edelstein Now?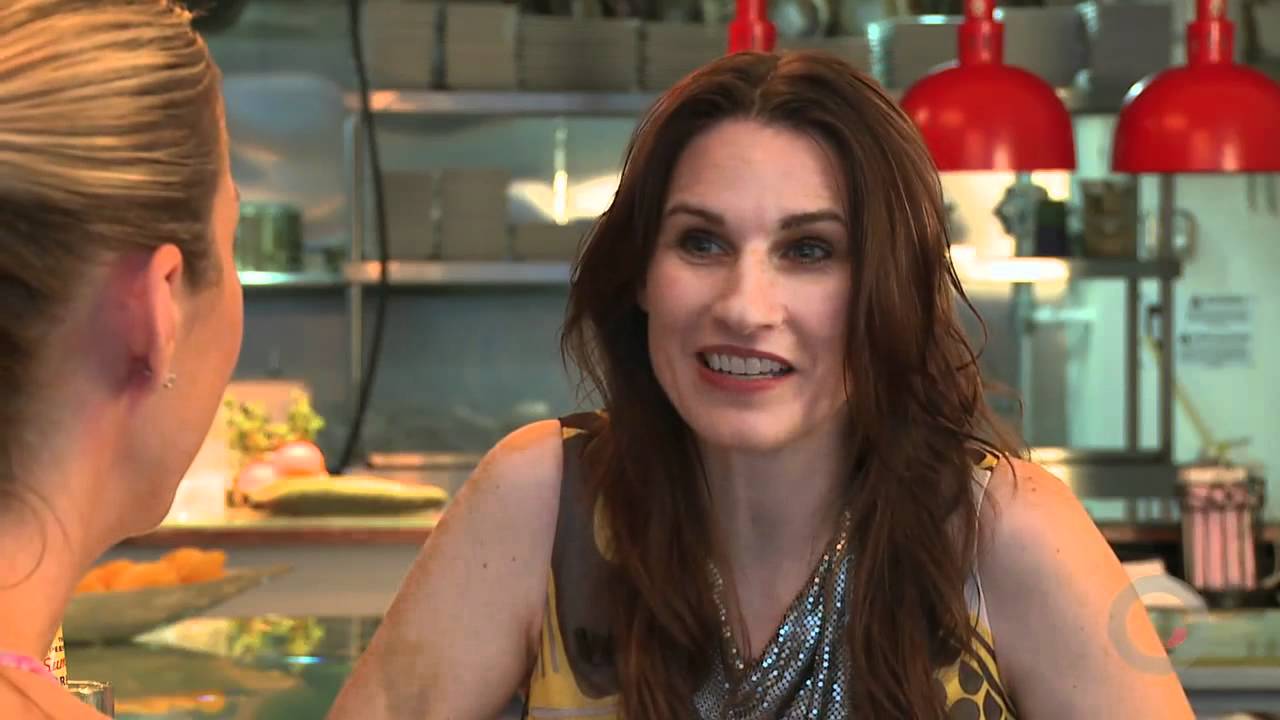 Micah Edelstein, known for her global culinary influences and dedication to bold flavors, has had a dynamic career in the culinary world. She started working at Grass after 'Top Chef', but her stint there lasted only five months due to differences with management over how the restaurant should be run. Subsequently, she created the eclectic Portland eatery, The Feisty Lamb, and, before that, Nemesis in Miami. Micah also co-owned a catering business in Boca Raton, where they designed menus and cooked for the rich and famous.
In 2018, Micah Edelstein set up shop at Rolled and Baked, a new Castle Street restaurant in downtown Wilmington. The boundary-pushing approach that worked at The Feisty Lamb seemed to have resonated with the owners of Rolled and Baked, Anna and Bill Ward, who hired her as executive chef. Micah's adventurous spirit extended to her personal life as she traveled with her teen daughter, Matilda, stepping foot on every continent except Antarctica. She also worked on a children's book titled "Silly Tilly Cooks Fusilli, although its current status is unknown.
Where is Sandee Birdsong Now?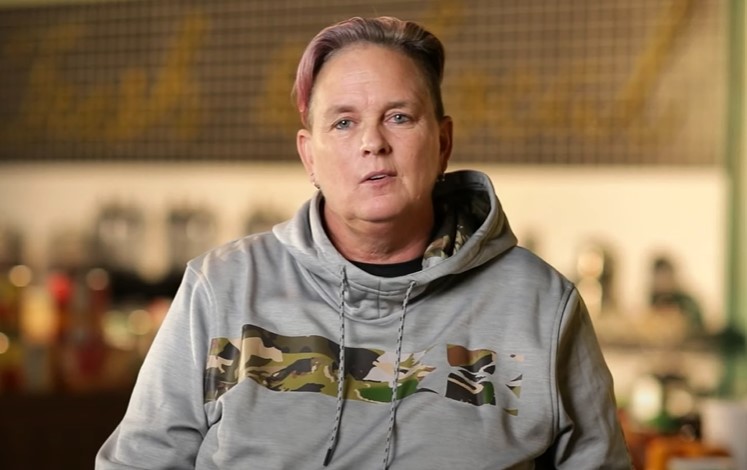 Sandee Birdsong, known for her Southern charm and comfort food expertise, made a lasting impression on the audience. After her time as a contestant on 'Top Chef,' Sandee's career took her into the world of television production. She served as the Co-Executive Producer for shows like 'Nailed It' and 'MasterChef' (US, Canada, Junior), 'Top Chef,' 'Top Chef' Jr.,' 'The Taste,' and 'Food Fighters.' for a while, she also worked at the Tantra Restaurant & Lounge, though the restaurant has since closed its doors. Her transition from contestant to producer highlights her versatility and impact on the culinary entertainment industry.
Where is Clay Bowen Now?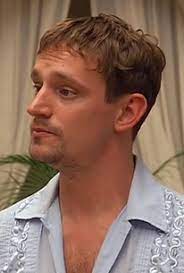 Clay Bowen's culinary skills and dedication to his craft earned him a place among the season's contestants. His journey eventually led him to Santa Barbara, where he became a sous chef at the renowned Santa Barbara University Club. Living in California, Clay embraced the opportunity to bring his southern-style cooking to a new audience. However, there is limited information available about his current endeavors. Clay's journey in the culinary world is a testament to his perseverance and passion for cooking, which he carries forward in memory of his father, a chef who tragically took his own life due to the industry's challenges.
Read More: Top Chef Season 2: Where Are They Now?