'Top Chef,' the groundbreaking culinary competition show, has been captivating food enthusiasts and viewers alike since its inception. Premiering on television screens in 2006, the show quickly established itself as a prominent platform for budding chefs to showcase their culinary prowess and passion for cooking. Season 2, which aired in 2006, had an eclectic mix of contestants, each possessing unique culinary talents and backgrounds. Let's catch up with some of the memorable chefs from the season and explore their journeys since their time in the competition.
Where is Elia Aboumrad Now?
Elia Aboumrad, hailing from Mexico, entered 'Top Chef' Season 2 with a passion for Mediterranean and Middle Eastern cuisine that set her apart. Her dedication to her craft paid off when she was awarded the internationally recognized 'Universal Excellency Award' in 2009 for her commitment to the culinary arts. She also competed in 'Top Chef: All-Stars', though her journey was short-lived as she was eliminated in the first episode. In September 2012, Elia Aboumrad, along with Uyen Nguyen, opened GORGE, a charcuterie house and wine bar on the Sunset Strip in West Hollywood, California. But Elia's culinary journey didn't end with GORGE.
In November 2021, she expanded her culinary horizons even further by opening Boom Bang Fine Foods & Cocktails in the Green Valley area of Henderson, Nevada, alongside her then-husband, Christian Page, and Tony Angotti. This venture showcased her versatility and ability to adapt to different culinary landscapes, cementing her status as a prominent figure in the culinary world. As of today, Elia is the sole owner and chef of the venture that excels in serving delectable new American and French cuisine. On the personal front, things didn't work out between Christian and Elia and they parted ways. She currently resides in Las Vegas with her adorable kids – a daughter named Elita and a son named Lionel.
Where is Otto Borsich Now?
Otto Borsich brought a taste of Austria to the competition with his classical training and experience in Michelin-starred restaurants. Following his 'Top Chef' journey, he became an Executive Chef at Central Market but left in 2014. ventured into writing and penned the captivating book 'A Chef is Born.' The book delves into the story of a small-town boy destined to become a chef, which led to Otto winning the 2019 Christian Literary Award, Readers Choice. The talented chef achieved personal milestones, as well as tied the knot with Dorothy in February 2020. Unfortunately, just 2 months later, on April 5, 2020, he lost his father. Currently, Otto is pursuing his passion and working as a personal chef.
Where is Marisa Churchill Now?
Marisa Churchill, the pastry chef with a sweet touch, brought a unique flavor to 'Top Chef' season 2. Her journey post-show has been nothing short of sweet success as she continued to make her mark in the culinary world by working in some of California's top restaurants. She also became a familiar face on Food Network cooking shows, where her skills and creativity were showcased to a broader audience.
One of her significant achievements post-show was becoming the author of two cookbooks: 'Sweet & Skinny' and 'My Sweet & Skinny Life.' These cookbooks not only showcased her culinary talents but also her dedication to creating healthier, low-fat, sugar-free, and gluten-free baking recipes. Furthermore, Marisa's passion for culinary arts extends to teaching, as she runs super successful kids' cooking classes, inspiring the next generation of chefs. Marisa's personal life also blossomed as she married Tal Sagi in October 2016, and they have two daughters, Romy and Talya. Unfortunately, her grandmother, Hedwig Anna Welzel Churchill, passed away on May 26, 2020, at the age of 106.
Where is Cliff Crooks Now?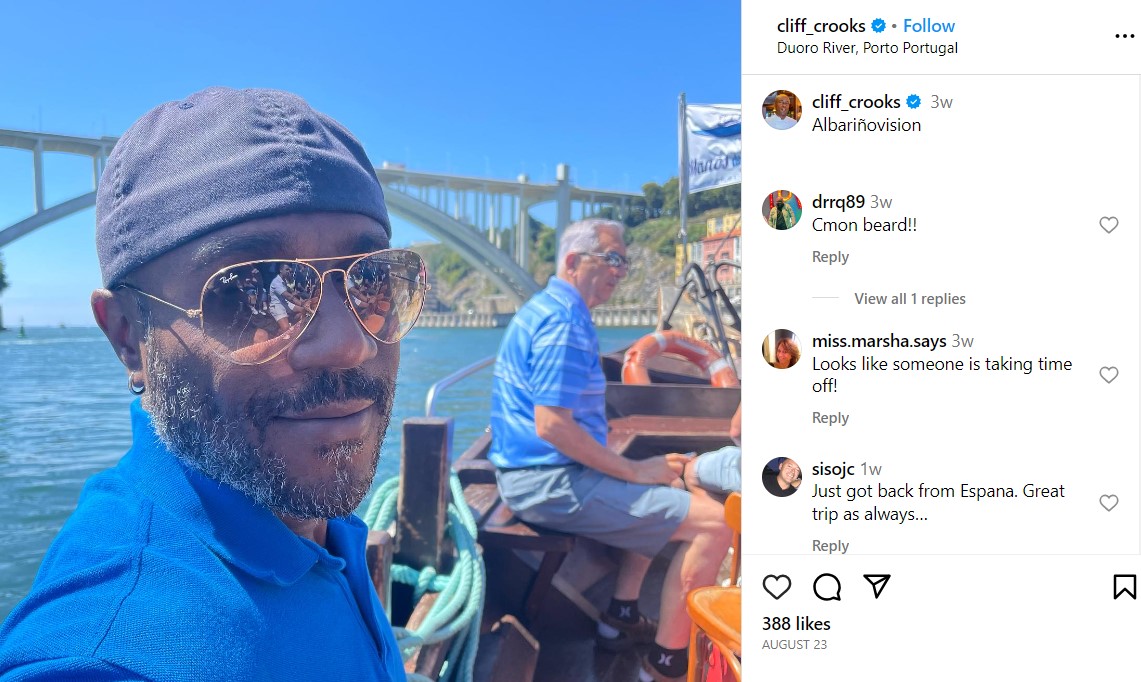 Cliff Crooks, known for his competitive spirit and bold flavors, was a formidable competitor in 'Top Chef' Season 2. However, his journey took an unexpected turn when he was disqualified after he dragged fellow chef Marcel Vigneron out of bed. But setbacks didn't define his culinary journey as he continued to shine in the culinary world, making appearances on various culinary shows and competitions, including 'Gluten for Punishment,' 'Chopped,' and 'Supermarket Stakeout.'
Cliff's BLT Prime restaurants, known for their unique popovers and innovative dishes, received praise from critics, solidifying his position in the culinary scene. In 2023, Cliff continued his television journey as a judge on 'Military Salute: Army.' Privately, Cliff celebrated his personal life, sharing glimpses of his lovely condo in Weehawken, New Jersey, with his wife, Karina Veiga, whom he married in 2019.
Where is Carlos Fernandez Now?
Carlos Fernandez brought a taste of Latin American cuisine to 'Top Chef' Season 2. His innovative dishes and passion for blending traditional and modern flavors earned him recognition from both judges and fellow contestants. Post-show, he embarked on a culinary journey of his own and became the owner/executive of Carlos' Kitchen Restaurant and Catering. He also worked as a Chef Instructor at Le Cordon Bleu College of Culinary Arys and as Executive Chef at Café Bleu.
He was also the owner of Hi-Life Café in Ft. Lauderdale, Florida, for 15 years, which he sold in 2012 and joined chef Tony Sindaco's renowned seafood restaurant, Sea, further expanding his culinary horizons. Currently, he is the owner of Chef 4 U Inc., which is a food and beverage consulting company for restaurants.
Where is Betty Fraser Now?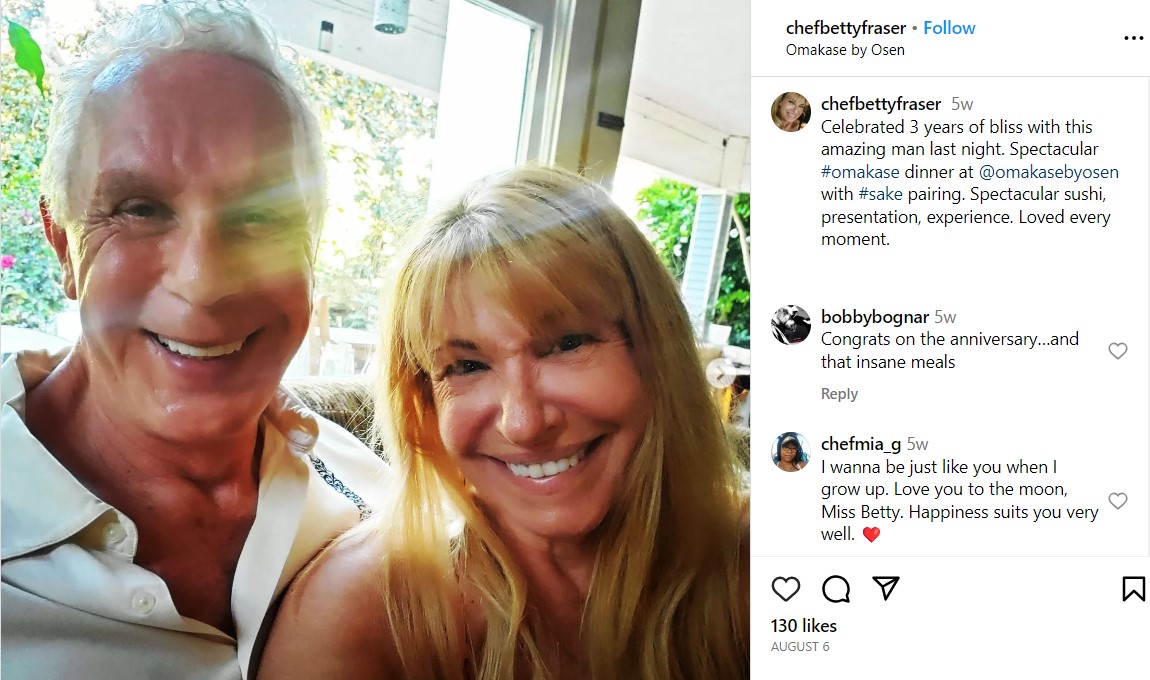 Betty Fraser's energetic personality and California-inspired cuisine made her a memorable contestant in 'Top Chef' Season 2. Her dedication to using fresh, local ingredients showcased her commitment to sustainable cooking. In a twist of fate brought about by the pandemic, after operating the beloved restaurant Grub for 20 years, she decided to downsize and transform it into Hollywood's Hidden House, a charming and special event space. Here, she and her business partner, Melissa Fosse Dunne, throw unique and special events in the heart of Hollywood.
Betty's culinary talents continue to shine as she is frequently invited to do cooking demos at Food and Wine Events and on television. The talented chef even served as a judge on 'Master Chef Junior' and 'Man vs. Child' and competed on 'Cutthroat Kitchen' and 'The Taste.' Over the years, she has catered events in many upscale locations and ran the kitchens at the Red Studios and Fountain Court. She has been dating a guy named Derek for 3 years, though she hasn't revealed if the two are married. Currently, she is one of the Board of Directors for the Friends of the Hollywood Central Park, where she helps support several non-profits in Los Angeles and Hollywood.
Where is Mia Gaines-Alt Now?
Mia Gaines-Alt, a talented chef with a passion for Asian cuisine, added a unique and diverse dimension to the competition. Within a year after the show, she applied for a chef's position at Hotel Moloka'i and secured the role, after which she switched to Kualapu'u Cookhouse. Fast forward to today, Mia has made her home in Hawaii, along with her husband, Jason Alt, and their three daughters, Lily-Anne, Hanna Rose, and Sottrell, not to forget their trusty canine companion, Machete.
She is now working on a cookbook that draws intriguing parallels between Hawaiian fare and soul food. Today, Mia Gaines-Alt continues to share her culinary expertise as an Independent Food Production Professional in Kaunakakai, Hawaii, making a significant impact on the island's culinary scene.
Where is Ilan Hall Now?
Ilan Hall emerged as the victor of Season 2, capturing the coveted title of 'Top Chef.' Following his triumph on the show, Ilan embarked on a culinary adventure that saw him opening his first restaurant, The Gorbals, in downtown Los Angeles in August 2009. Less than a week after its grand opening, The Gorbals faced a setback when the county health department temporarily shut it down due to an inadequate water heater. Even though it was reopened in October 2009, it eventually closed its doors forever in 2014.
Ilan then opened a second iteration of The Gorbals, this time in Williamsburg, Brooklyn. He revamped the menu with an Israeli Barbecue concept in 2015 and renamed the restaurant ESH, the Hebrew word for fire. Despite his culinary innovations, ESH closed its doors in September 2016. Not one to back down from culinary challenges, Ilan launched Ramen Hood in Los Angeles at Grand Central Market in 2015. In addition to his culinary ventures, Ilan Hall hosted 'Knife Fight,' a cooking competition show on the Esquire Network, for four seasons. At the moment, he is living in LA with his wife Ayame Kawaguchi and son Theo and working at the Ramen Hood.
Where is Michael Midgley Now?
Michael Midgley, a chef celebrated for his impressive culinary skills and unwavering work ethic, made an indelible mark during his time on the season. After the show, he went on to make appearances as a judge on the Esquire network's 'Knife Fight' and Bravo's 'Top Chef Masters.' He also made appearances on CNBC's 'Restaurant Startup,' alongside his wife, Laci. However, Michael's journey took an exciting turn when he decided to pursue his dream of owning his restaurant and opened Midgley's Public House.
Michael's culinary expertise and creativity continued to shine, and in 2016, he was honored with the Gold award for Best Chef in the Best of San Joaquin voting. Today, Chef Michael continues to be a local star, captivating the taste buds of patrons at Midgley's Public House with his culinary artistry. He lives in Stockton alongside his wife, three children, and a dog named Rambo. His journey from 'Top Chef' to a successful restaurateur is a testament to his dedication and passion for serving great food.
Where is Josie Smith-Malave Now?
Josie Smith-Malave's vibrant personality and Caribbean-inspired cuisine brought a burst of sunshine to 'Top Chef' Season 2. During the Labor Day weekend in 2007, she was attacked by two women who beat her while yelling anti-gay slurs. But she didn't let the haters get her down as she opened Bubbles + Pearls in May 2016, offering a fresh, seasonal, and conscious menu. She has been an on-air talent and TV host for IHO TV NETWORK, contributing to shows like 'Its Happening Out' and 'Q News Tonight.'
She founded the Global Soul Project, a food organization dedicated to combating hunger, empowering youth, and strengthening communities. In November 2017, she married Marcy Miller, and the two often share their lives with their fans on their social media platforms. Josie ran for mayor in Wilton Manors in 2020, and even though she didn't win, her dedication to her community remains unwavering. Currently, she is working on 'The Rock and Roll Cooking Show,' a music-driven cooking show, and running her popsicle and ice cream company called Pop Queens.
Where is Emily Sprissler Now?
Emily Sprissler's background in Southern cuisine brought comfort food to the forefront during her time in the season. After her memorable stint on the show, Emily continued to carve out her culinary path, and in 2012, she opened Mayfair & Pine in Glover Park. Her journey took a different turn in 2013 when she began working as a chef at Lettuce Entertain You Restaurants. The following year, she stepped into the role of Executive Chef for Flik Intl. but switched to Guest Services, Inc. in 2017.
However, Emily's career has not been limited to the kitchen. From October 2018 to June 2022, she worked as an Independent Contractor for PAE. Today, Emily Sprissler is working as a Security Specialist/Deputy Analyst for General Dynamics Information Technology. Other than this, she has kept her private life out of the spotlight.
Where is Suyai Steinhauer Now?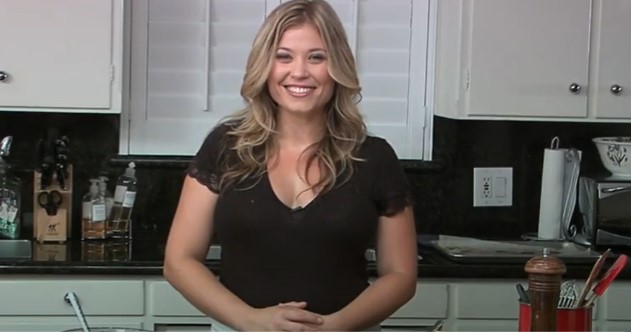 Suyai Steinhauer explored her Argentinean heritage in the show but was eliminated soon. After her brief stint on the season, she leveraged her experience as a personal chef and cooking class instructor in the bustling culinary scene of New York City. In an effort to cater to the needs of busy individuals who yearn for quality meals but lack the time to cook, Suyai launched New York Fork, a personalized, gourmet meal delivery service that quickly became a hit. There is not much known about the personal life of the talented chef as she has kept the details under wraps.
Where is Sam Talbot Now?
Sam Talbot, a standout contestant from 'Top Chef' Season 2, made a name for himself with his focus on health-conscious cuisine. Since his time on the season, his culinary journey has been nothing short of remarkable. His career took him from his initial position as a sous chef at New York City's acclaimed Gramercy Tavern to the prestigious role of executive chef at the Surf Lodge in Montauk, New York. In 2011, he released a book titled The Sweet Life: Diabetes Without Boundaries, where he shares his life story and offers advice on how to manage everything while dealing with diabetes. Sam went on to collaborate with Morgans Hotel Group, where he played a pivotal role in opening Imperial No. Nine.
Sam also co-founded BEYOND TYPE 1, a non-profit organization focused on inspiring and supporting the diabetic community, in 2015. The chef has also made appearances in several shows, including 'The Real Housewives of New York City,' 'Late Night with Jimmy Fallon,' 'Rachael Ray,' 'Chopped 420,' 'The Good Dish.' In 2022, he started working at Lemon Grove, a rooftop restaurant at The Aster. Sam had previously gotten engaged to Colombian model Paola Guerrero in July 2008, with the duo tying the knot in an intimate NY-based ceremony later that year. However, life's twists and turns led to their divorce a year later. Sam is now married to Sarah, and the couple has two children together.
Where is Frank Terzoli Now?
Frank Terzoli, an Italian-American chef, brought his passion for Italian cuisine to season 2 of 'Top Chef.' One of his standout achievements after the season was the creation of a global seafood traceability system for IBM, which hit the market in 2015. He also contributed significantly to the World Wildlife Fund (WWF), where he served as a Senior Program Officer on Seafood Traceability.
In May 2022, Frank Terzoli founded Earth Responsibility Score Solutions LLC, further solidifying his commitment to sustainability and responsible practices in the food industry. Up until April 2023, he was working as the Vice President of Market Development at the Global Dialogue on Seafood Traceability. With a rich and diverse career, Frank Terzoli's journey from the 'Top Chef' kitchen has been marked by innovation, sustainability, and a deep passion for seafood.
Where is Marcel Vigneron Now?
Marcel Vigneron, known for his avant-garde cooking style and mastery of molecular gastronomy techniques, was a popular figure on 'Top Chef' Season 2. Following his time on the season, his s culinary journey continued to evolve in exciting ways. In March 2010, he took center stage in his own reality television show, 'Marcel's Quantum Kitchen,' which aired on the Syfy cable network. He returned to 'Top Chef: All-Stars' and participated in other culinary competitions like 'The Next Iron Chef: Redemption' and 'Food Fighters.'
In 2016, Marcel ventured into restaurant ownership, opening WOLF on Melrose Avenue in Los Angeles. He also launched Beefsteak, a daytime plant-based concept aimed at serving conscious, plant-based cuisine that's both flavorful and fast. On November 9, 2019, he got married to Lauren Rae Levy in Santa Susana, California, and had a son named Kingston soon after. Outside of his restaurant ventures, Marcel runs a successful catering company, Modern Global Tasting Inc. in Malibu and also creates menus for The Lemon Grove restaurant.
Read More: Top Chef Season 1: Where Are They Now?