'Top Chef' is a cooking reality competition that features a group of exceptionally talented chefs who participate in various challenges that test their culinary skills, creativity, endurance level, and ingenuity. It follows the standard elimination format. The winner is crowned 'Top Chef' and takes home a handsome cash prize. The contestants often possess first-hand experience of working at first-rate restaurants across the United States. The judging panel comprises culinary experts, chefs, and restaurateurs from the food and wine industry, who provide their critique and guidance, every step of the way.
Produced by Magical Elves Productions, the company that created 'Project Runway,' 'Top Chef' is regarded as one of the best and most long-standing competitive reality television shows in the history of the genre. Owing to its success, the multiple Emmy Award-winning show managed to spawn numerous international adaptations and several spin-offs like 'Top Chef Masters,' 'Top Chef: Just Desserts,' 'Top Chef Junior,' among others. Here are the filming locations of 'Top Chef.'
Top Chef Filming Locations
'Top Chef' was filmed on various studios across several states in the U.S. Without further ado, let's talk about the specific filming locations.
California, United States
Season 1 was extensively filmed at a production studio and a penthouse in San Francisco, California.
For Seasons 2 and 17 (All-Stars edition), the filming unit chose the same studio at Los Angeles as the filming location. The shooting of Season 13 took place at multiple locations across California, including Los Angeles, San Francisco, Palm Springs, San Andreas Fault Line, San Diego, Santa Barbara, and Oakland. The other locations that were used for filming are Mission District, Napa Valley's Copia museum, Warner Bros. movie lot, Lake Hollywood Park, Bacara Resort and Spa, and Tuna Harbor.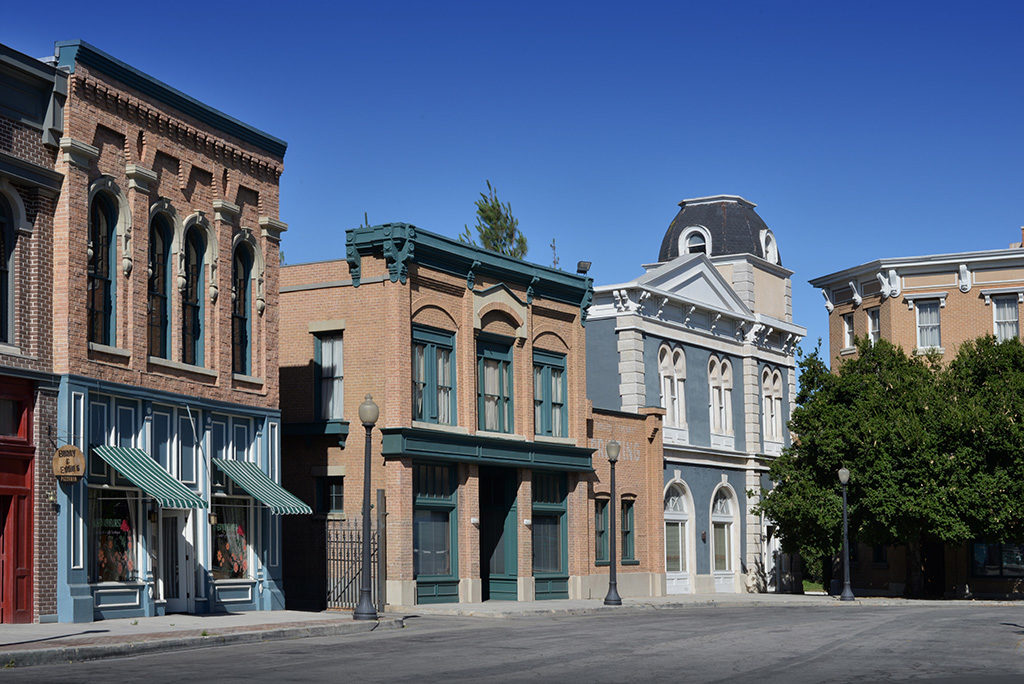 Nevada, United States
The finale of Season 1 was filmed at the MGM Grand in Las Vegas, Nevada. A studio in Las Vegas served as the filming location for season 6. The other filming locations in Nevada include Nellis Air Force Base, RM Seafood restaurant, and Tom Colicchio's Craftsteak restaurant.
Hawaii, United States
Seasons 2 and 11 filmed the final challenge at Donatoni's Restaurant and Imari Restaurant at Hilton Waikoloa Village; and Maui in Hawaii, United States.
Florida, United States
Season 3 was entirely filmed at a studio kitchen in Miami, Florida. Some scenes were filmed at Nikki Beach night club, and on a yacht named Venetian Lady.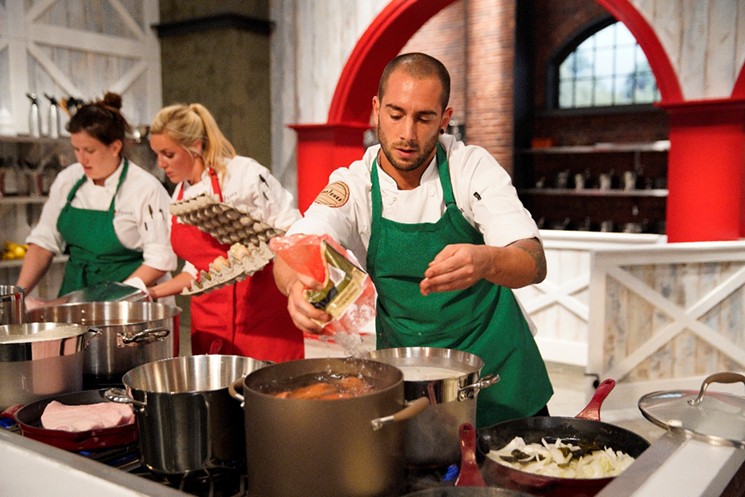 Colorado, United States
Season 3 was filmed at Moon Run Ranch and Aspen Mountain Club in Colorado. The entire shooting of season 15 took place in and around Denver, Boulder, Telluride, and Aspen.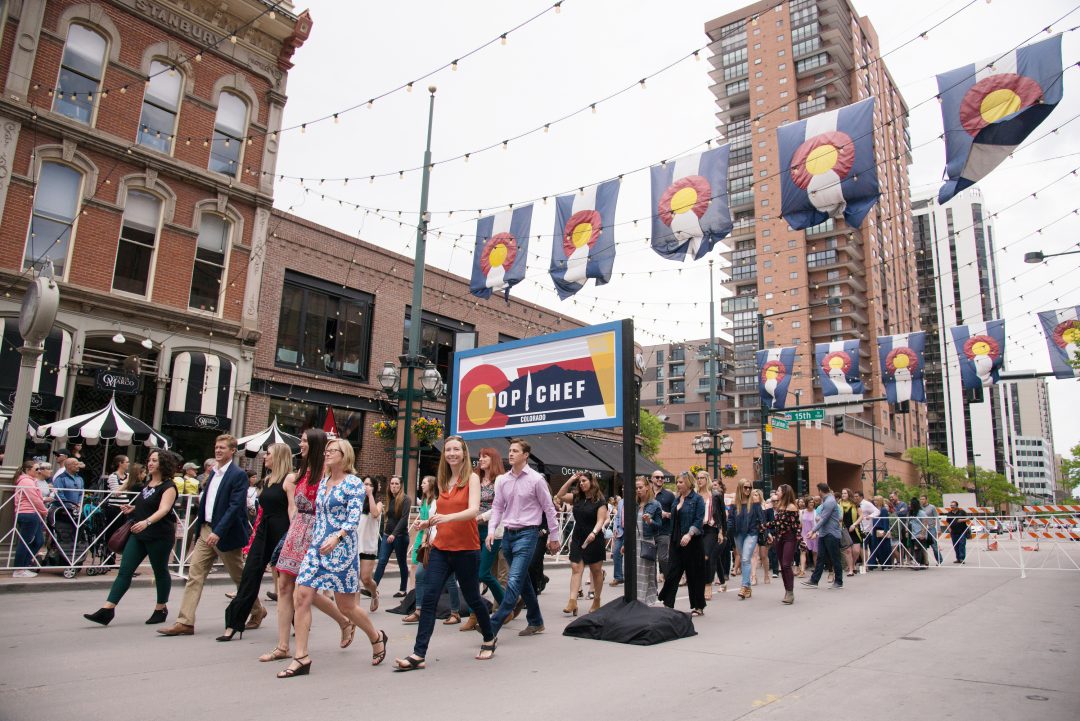 The studio was set up in Thornton warehouse, which was transformed completely by the crew members of the production and art department.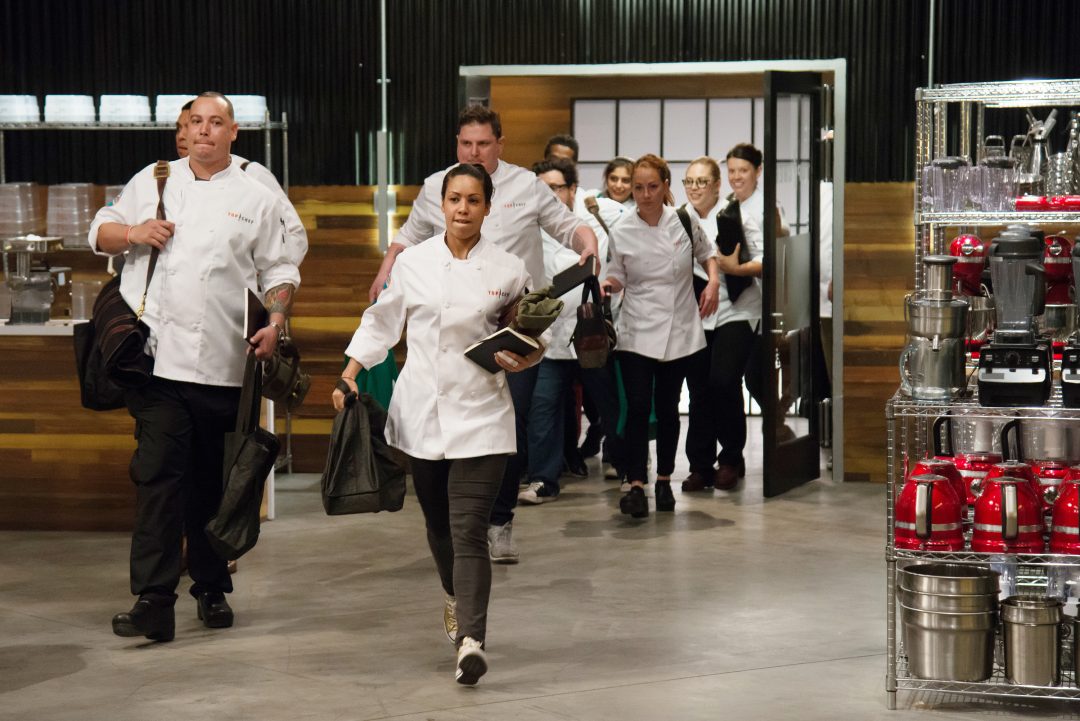 Illinois, United States
Chicago's Whole Foods Market, Soldier Field, Marshall Field & Co. Building, The Second City, Lou Mitchell's Restaurant and Bakery, Rick Tramonto's Steak & Seafood restaurant, La Fortaleza, doubled up as filming locations for 'Top Chef' season 4.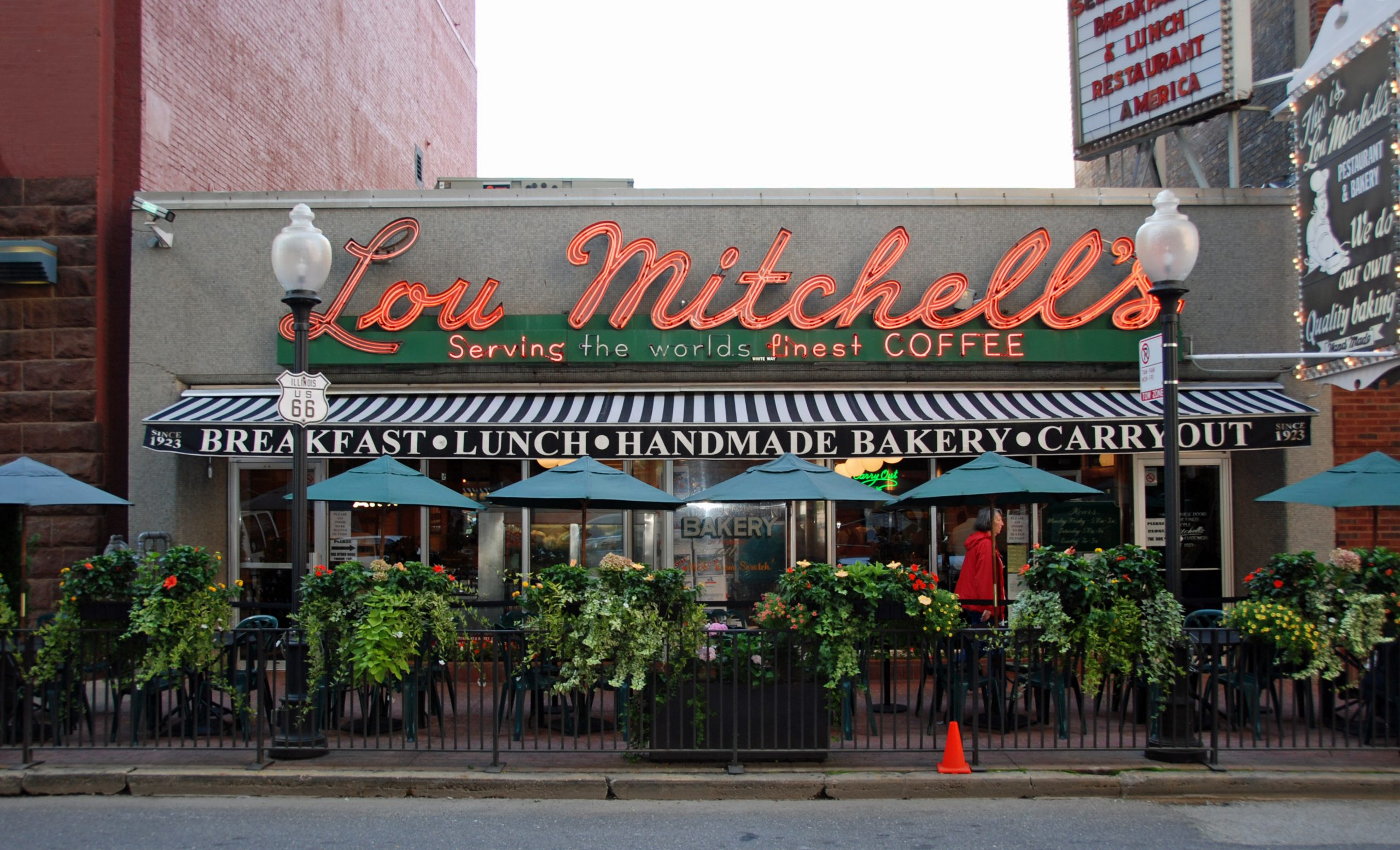 New York, United States
'Top Chef' Seasons 5 and 8 (All-Stars edition) were extensively filmed in New York City. The multiple filming locations include New York's Whole Foods Market, Blue Cross Arena in Rochester, Rockefeller Center, 24 Fifth Avenue, Prince George Ballroom, Stone Barns Center for Food & Agriculture, Le Bernardin, Blue Hill at Stone Barns, Institute of Culinary Education, Montauk, NBC Studios, Rao's restaurant, Water Taxi Beach in Long Island City, and many more.
Louisiana, United States
The filming of almost the entire eleventh season took place in New Orleans, Louisiana. The specific locations that were used for filming are Historic New Orleans Collection, Houmas House Plantation and Gardens Mardi Gras World, Creole Queen, Emeril's Delmonico, New Orleans Museum of Art, Commander's Palace, Audubon Tea Room, and Commander's Palace.
Washington, D.C., United States
Washington branch of The Palm steakhouse and Goddard Space Flight Center, located in Washington, D.C., the capital of the U.S., served as a filming location for season 7.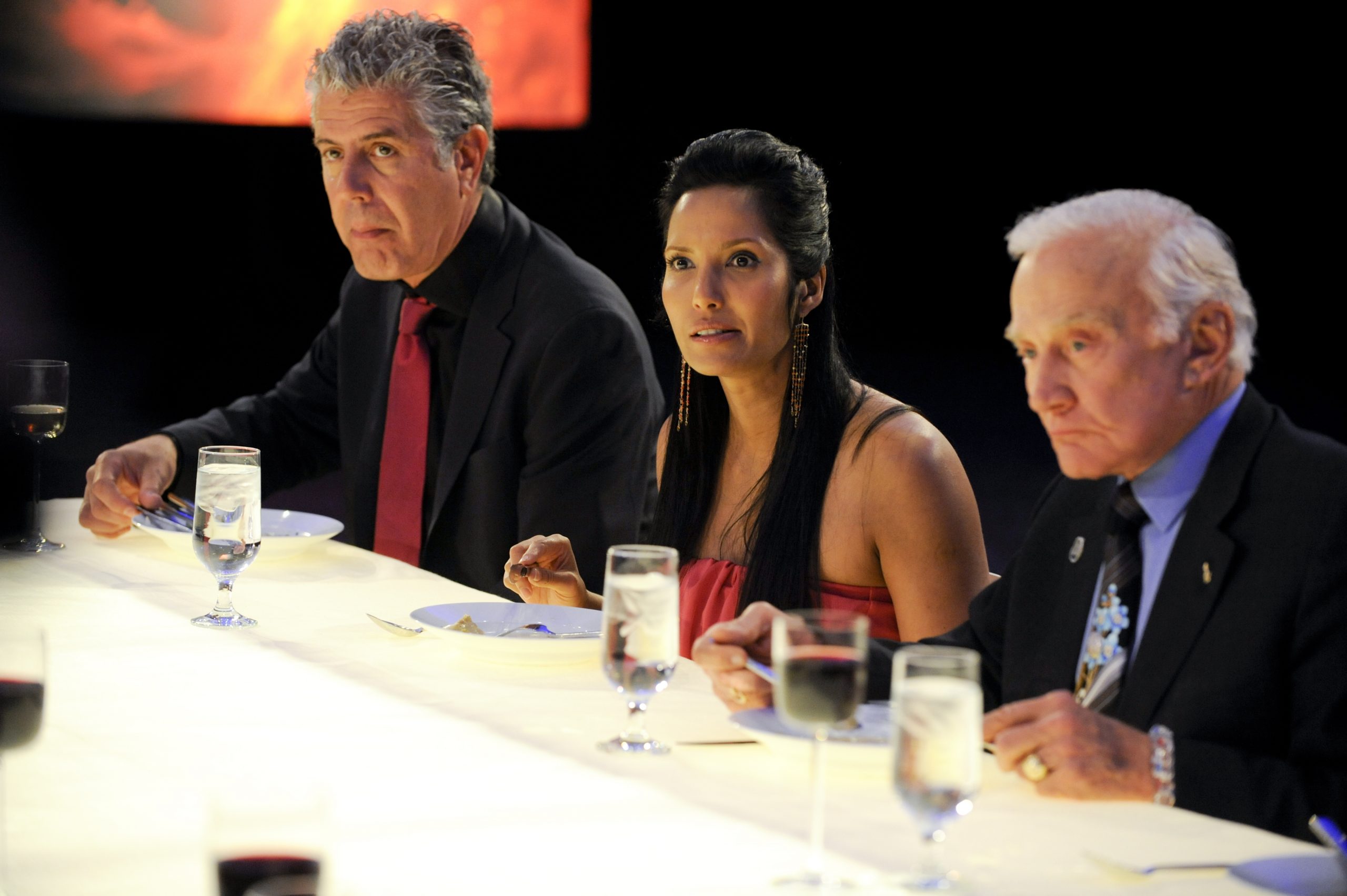 Massachusetts, United States
Boston Police and Fire Departments, Fenway Park, Cheers Beacon Hill, Plimoth Plantation and a few other locations, served as filming locations for season 12.
Texas, United States
Season 9 was filmed in Texas, the second-largest state in the U.S. Filming took place at a studio in central Texas, while some scenes were shot across San Antonio, Dallas, and Austin.
South Carolina, United States
The oldest and largest city in South Carolina, Charleston, served as a primary filming location for season 14. The shooting also took place at Middleton Place in Dorchester County.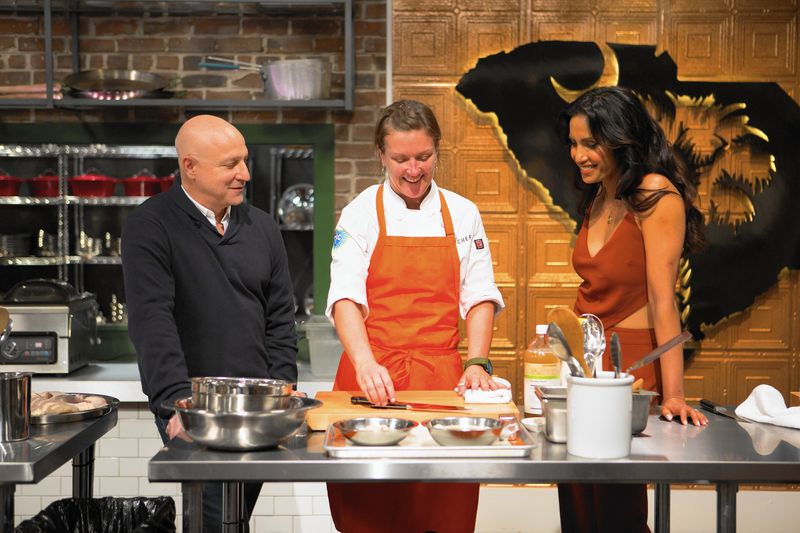 Kentucky, United States
Season 16 was filmed at various locations across Louisville, Lexington, and Lake Cumberland in Kentucky. The particular filming locations include Churchill Downsin, Seelbach Hotel, Lake Cumberland, Muhammad Ali Center, Keeneland Sales, Maker's Mark distillery, and Le Réveillon de Noël.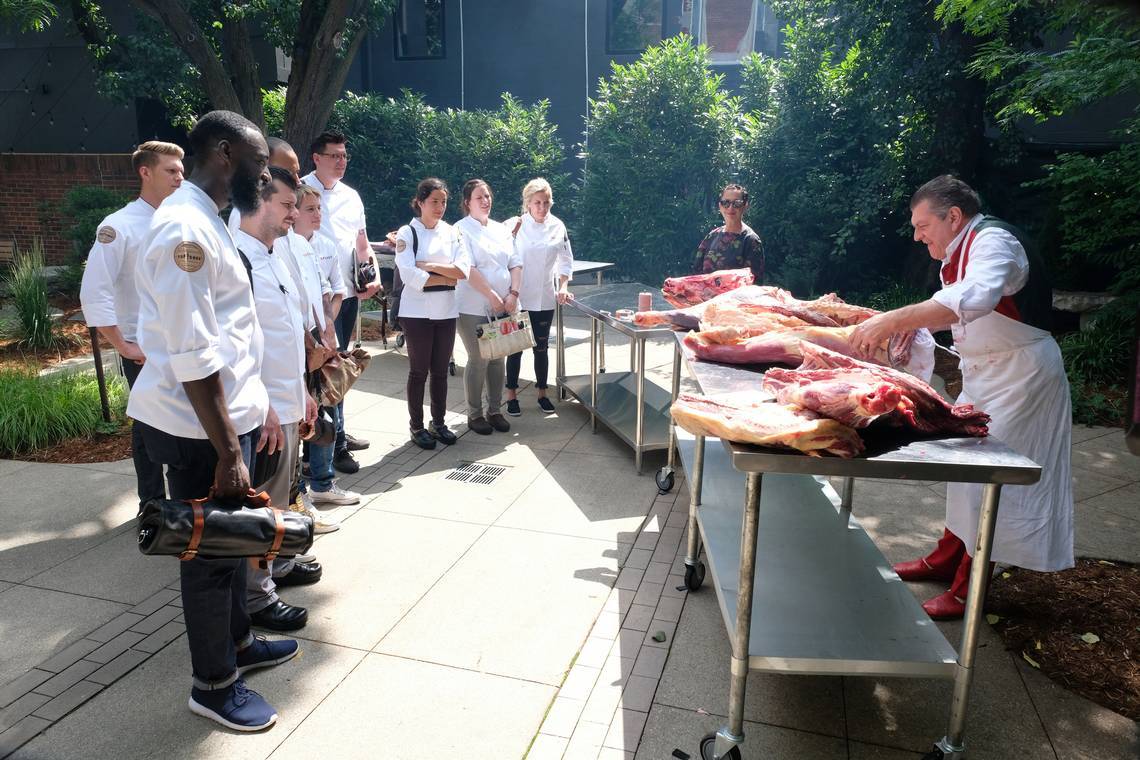 Washington, United States
One-third of season 10 was filmed at Space Needle, Canlis restaurant, Pike Place Market, and Bow Washington, at Seattle in Washington.
Mexico, North America
The finale of Season 12 was shot in San Miguel de Allende, located in the far eastern part of Guanajuato, while the last few episodes of season 14 were filmed in Estadio Chivas and Patrón Hacienda in Guadalajara, Jalisco; and the Yucatán Peninsula.
The final challenges of a few seasons were shot in San Juan La Fortaleza, Puerto Rico; Singapore; Juneau, Alaska; The Bahamas; Macau, China; and Whistler Olympic Park in British Columbia. The finale of Season 17 took place in Italy, making it the first time the show traveled to Europe.
Read More: Best Food Shows on Netflix