'Top Chef: All-Stars,' the eighth season of the acclaimed culinary competition show, brought a fresh twist to the series by inviting back contestants from previous editions. Hosted by Padma Lakshmi, the season saw the return of judges Tom Colicchio, Gail Simmons, and Anthony Bourdain. This special season was set in New York City and concluded in the Bahamas. Competing for a grand prize of $200,000, this season was not just about showcasing culinary skills; it was a redemption arc for many chefs who had come close to victory in their respective seasons.
With a lineup of returning favorites, the stakes were higher, the challenges more intense, and the critiques even more critical. As the winner emerged, leaving behind the runner-ups and other talented participants, the season etched its mark in the hearts of fans. Years have passed since that intense competition, and fans are eager to know where these chefs are now. So, if you're wondering more about the contestants and their current endeavors, look no further because we've got all the answers right here!
Elia Aboumrad is a Restaraunt Owner Today
Elia first graced the screens during the second season of 'Top Chef', showcasing her culinary prowess and passion for Mediterranean and Middle Eastern cuisine. Her journey on the show was commendable, making it to the final four contestants before her elimination. Not one to be deterred, Elia returned to the 'Top Chef' universe in 2010. However, her stint on 'All-Stars' was brief, as she was eliminated in the very first episode. Elia currently resides in Las Vegas, cherishing moments with her two lovely children, Elita and Lionel.
After her time on 'Top Chef,' Elia's culinary journey continued to flourish. She, along with Uyen Nguyen, launched GORGE, a charcuterie house and wine bar located on the iconic Sunset Strip in West Hollywood, California, in September 2012. Fast forward to November 2021, Elia expanded her culinary empire by opening Boom Bang Fine Foods & Cocktails in Henderson, Nevada's Green Valley area. This venture was a collaboration with Christian Page and Tony Angotti. Today, Elia stands as the sole owner and chef of Boom Bang, serving a delightful mix of new American and French cuisine.
Stephen Asprinio Runs His Hospitality Firm
Stephen Asprinio first showcased his culinary prowess during the show's inaugural season of 'Top Chef.', making it to the final five before his elimination. Not one to be deterred by a single setback, Stephen returned for another shot at the title during 'Top Chef: All-Stars.' However, his journey was cut short, and he was sent home in the third episode. Known for his strong personality, Stephen was often dubbed the "villain" of the first season, a title that brought him both notoriety and recognition.
After his time on 'Top Chef,' Stephen Asprinio ventured into the restaurant business, opening his namesake restaurant, Forte di Asprinio, in South Florida. This establishment quickly gained acclaim, even securing a spot in the top 10 best new restaurants in the U.S. by the Gayot Restaurant Guide. However, Stephen soon parted ways with the restaurant, which underwent a name change after his departure. Today, Stephen is based in New York City, where he runs his hospitality firm, SA Hospitality Innovations.
Tiffani Faison is a Head Chef Today
Currently based in Boston, Tiffani Faison has made significant strides in the culinary world post her reality TV appearances. She is the proud owner and head chef of Sweet Cheeks Q, a Texas-style barbecue restaurant that has been recognized as one of Boston's best barbecues. In addition to this, she has launched several other ventures, including Fool's Errand, Bubble Bath, Tenderonis, and Dive Bar, all located in Boston. Her previous establishments, Tiger Mama and Orfano, were also notable contributions to Boston's culinary scene.
On a personal front, Tiffani was born in Bremerhaven, Germany, and spent her early years moving around due to her father's military postings. By high school, she had settled in Santa Rosa, California. Openly identifying as a lesbian, Tiffani is an advocate for the LGBTQIA+ community and is actively involved in various organizations. She shares her life with her partner, Kelly Walsh, and their adorable rescued pup, Ernie, as evident from their shared moments on social media. Whether it's her ventures in the restaurant industry or her advocacy for LGBTQIA+ rights, Tiffani continues to inspire many with her passion and dedication.
Richard Blais is a Podcast Host Today
During the fourth season of 'Top Chef', Blais showcased his innovative take on classic American cuisine, ultimately securing the position of runner-up. However, his journey didn't end there. Blais returned to the competition in 'Top Chef All-Stars', where he emerged victorious, earning the coveted title of 'Top Chef'. His expertise and culinary prowess were further recognized as he took on recurring roles as a judge in subsequent seasons of the show. Currently residing in San Diego, California, Richard Blais continues to make waves in the culinary world. He is happily married to Jazmin, and they are raising two children together.
Professionally, Blais has been involved in several restaurant ventures. His most recent endeavors include Ember & Rye in Carlsbad, California, and Four Flamingos in Orlando, Florida. These establishments reflect Blais's unique culinary style and dedication to offering exceptional dining experiences. Beyond his restaurant ventures, Blais serves as the Culinary Director for VIP Dining at the San Diego Symphony's performance space, The Rady Shell at Jacobs Park. He also hosts two podcasts, 'Food Court' and 'Starving for Attention', where he delves into the culinary industry's nuances. Whether he's in the kitchen, on set, or spending quality time with his family, Blais's passion for food and innovation remains evident.
Carla Hall is Exploring Multiple Roles Today
Participating in both the fifth and eighth seasons, Carla's culinary prowess was evident. While she consistently delivered dishes that resonated with the judges, it was her memorable Thanksgiving challenge dish that truly stood out. Her journey on the show was filled with highs, including impressing culinary legends like Jacques Pepin and Emeril Lagasse. Although she didn't clinch the title, her vibrant personality and cooking-with-love philosophy endeared her to many, making her journey on 'Top Chef' unforgettable. Carla currently resides in Washington, D.C., and has been married to Matthew Lyons since 2006. The couple is blessed with a son, Noah. After her stint on 'Top Chef', Carla co-hosted ABC's 'The Chew' for seven years, further establishing her presence in the television world.
She is a prominent figure on the Food Network, judging various baking championships and shows like 'Worst Cooks in America.' Beyond TV, Carla's passion for food is evident in her writings. Her cookbook, 'Carla Hall's Soul Food: Everyday and Celebration,' received widespread acclaim. In 2021, she ventured into children's literature with 'Carla and the Christmas Cornbread', a delightful blend of family traditions and culinary delights. Carla's influence isn't limited to her professional endeavors. She is actively involved in charitable work, supporting organizations like 4H, Pajama Program, and FEED America. Carla continues to inspire many with her culinary expertise, philanthropic efforts, and infectious energy.
Jamie Lauren is Focusing on Her Culinary Ventures Today
Post her 'Top Chef' stint, Jamie Lauren delved deep into the world of culinary production. She became a part of various renowned shows, including 'The Taste,' 'Masterchef,' and 'Man vs. Child.' Her expertise didn't go unnoticed as she took on the role of a judge on 'Pressure Cooker' and even consulted for the opening menus of several restaurants in San Francisco and Los Angeles. Currently, Jamie is making waves in Los Angeles with her pop-up series, Hank and Frida's Burger Time.
This venture showcases her love for burgers, complemented by cocktails and her signature condiments. On a personal front, Jamie cherishes her life in LA with her beloved dog, Hank. Her active presence on social media, especially Instagram, gives fans a glimpse into her culinary adventures and personal moments. Jamie's journey from a reality TV contestant to a culinary expert and entrepreneur is truly inspiring, showcasing her passion and dedication to the world of food.
Dale Levitski is Working at a Restaraunt Today
Competing in season 3 of 'Top Chef', he secured his position as a runner-up alongside Casey Thompson, losing the title to Hung Huynh. His culinary prowess and TV charisma didn't go unnoticed, and he was soon invited back for another round in season 8 of the show. However, his journey in the All-Stars edition was short-lived, as he faced elimination in just the third episode. Currently, Dale lives in California and works at Johnston's Saltbox in San Carlos, where he has been working since 2019.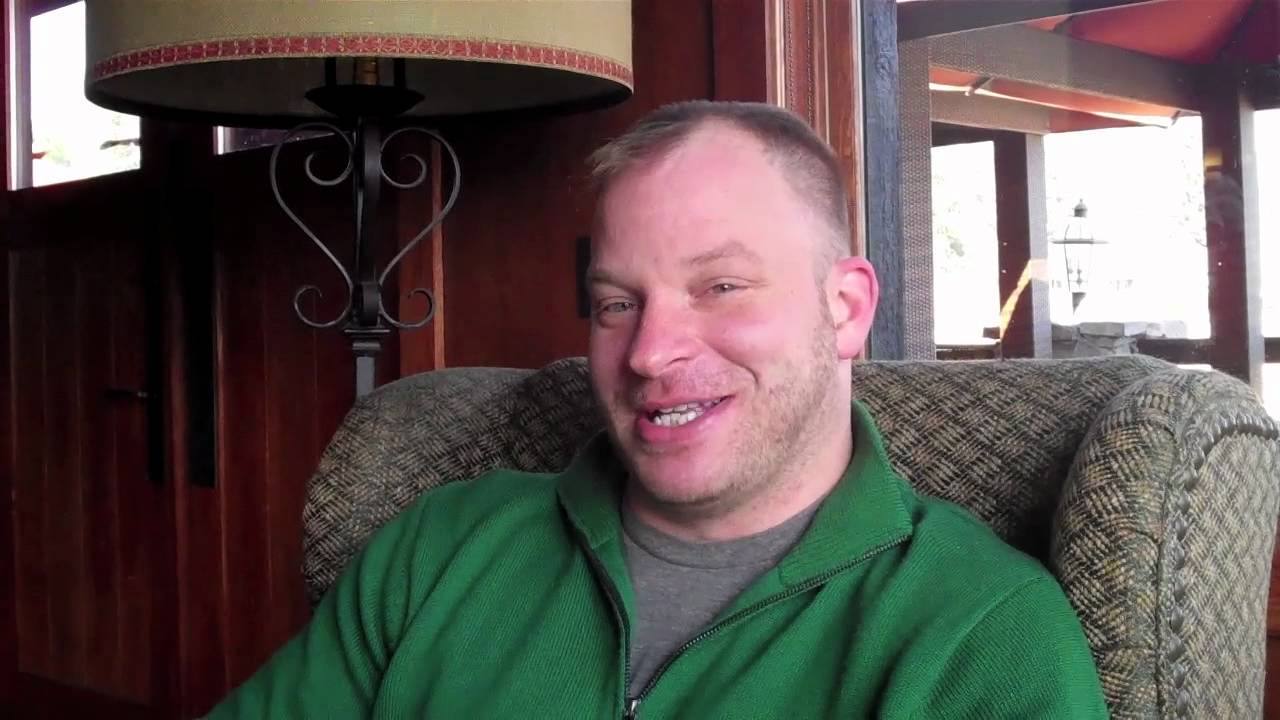 Immediately after his exit from 'Top Chef All-Stars', Dale Levitski focused his energies on his restaurants, Sprout and the bistro Frog n' Snail. However, the pressures of managing two restaurants began to weigh on Dale's health. Making a tough call, he decided to leave Chicago, resulting in the closure of both his ventures. In 2014, Dale embarked on a new journey, relocating to Nashville, Tennessee. Here, he opened Sinema, a restaurant housed in the historic Melrose Theater. Yet, by 2016, Dale decided to part ways with Sinema and moved to California.
Antonia Lofaso is Thriving in the Culinary Business Today
After securing the third spot on 'Top Chef All-Stars', Antonia Lofaso continued to make waves in the culinary world. She partnered up in 2011 to launch the Black Market Liquor Bar in Studio City, which was soon followed by the introduction of Scopa Italian Roots in 2013, where she took on the role of Executive Chef. Drawing from her Italian-American heritage, Scopa became an instant favorite in Los Angeles. In 2018, she added another feather to her cap with the opening of Dama in Los Angeles.
Antonia's television appearances didn't stop after appearing in seasons 4 and 8 of 'Top Chef'. She graced various shows like 'Cutthroat Kitchen', 'Restaurant Startup', and 'Guys Grocery Games'. In recent times, she has been actively involved in TV projects, hosting 'Beachside Brawl' in the summers of 2022 and 2023. Moreover, from August to November 2022, she co-hosted 'Guy's Ultimate Game Night'. Antonia continues to be a significant figure in the culinary scene, with her restaurants thriving and her television appearances keeping her in the limelight.
Spike Mendelsohn is Promoting Food Sustainability Today
Spike Mendelsohn, a notable contestant from Season 4 of Top Chef, got eliminated in the 4th episode of season 8. Spike resides in Washington, DC, with his wife Cody and their son Ace Thomas. Since his stint on season 8 of the show, he has ventured into various roles, from being a chef to running successful restaurants. Spike is the proud owner of the renowned Good Stuff Eatery in Washington DC, which even attracted the likes of ex-President Barack Obama. He has expanded his culinary empire with Santa Rosa Taqueria and We The Pizza. Notably, in 2019, he ventured into the vegan food market by launching PLNT Burger, a vegan restaurant featuring Beyond Meat products.
Spike's commitment to the community is evident through his active involvement in food equity initiatives. He has served as the Washington DC Food Policy Council chair and collaborated with organizations like DC Central Kitchen. Furthermore, he has been a vocal advocate for food sustainability and promoting a local food economy. Apart from 'Top Chef', he appeared on various television shows, including 'Life After Top Chef', 'Iron Chef America', 'Bar Rescue', and 'Next Iron Chef.' His media presence extended to other platforms as well, with features on 'Good Morning America', 'The View', 'Rachael Ray', and 'VH1's Big Morning Buzz Live'.
Dale Talde is Focusing on Spending Time With Family
Dale competed in 'Top Chef Chicago' in 2008 and later in 'Top Chef All-Stars' during 2010-2011. Although he secured the sixth position in both seasons, his unique culinary style and personality made him one of the show's most popular contestants. Over the years, Dale has been invited back to 'Top Chef' multiple times, both as a guest judge and a competitor, solidifying his reputation as a fan favorite. Today, Dale is happily settled in New York City with his wife, Agnes, and their two children, Everest and Rye. After his stint on season 8 of the show, Dale Talde channeled his Asian-American heritage into his culinary ventures.
Dale inaugurated his signature restaurant, TALDE, in Brooklyn's Park Slope in 2012, which later expanded to Miami, Florida, and Jersey City, New Jersey. His culinary journey in Manhattan began with the launch of Massoni at the Arlo Nomad Hotel in 2016 and was followed by the opening of Rice & Gold in Chinatown in 2017. Dale's ventures in Florida include three eateries in the West Palm Beach Grandview Public Market food hall. In 2018, he collaborated with his life partner, Agnes, to establish Food Crush Hospitality, and the duo inaugurated Goosefeather in 2019, which Esquire magazine lauded as the "Best New Restaurant for 2020." Dale's culinary prowess earned him a nomination for the prestigious James Beard Award in 2022 as the Best Chef in New York.
Casey Thompson is an Executive Chef Now
Casey Thompson made a significant mark on the culinary reality TV scene with her appearance on 'Top Chef Miami', where she secured the runner-up position and was voted the fan favorite. Later, she graced the screens again in 'Top Chef All-Stars' and 'Top Chef Charleston', further solidifying her reputation in the culinary world. Casey lives in California and is happily married to Michael DeSantis, co-owner of Harumph Wines. The couple recently celebrated their 15-year anniversary in 2023. Apart from her professional and personal achievements, Casey is a proud pet parent to two dogs, Hank and Henri.
Casey Thompson's culinary career continued upward after her commendable journey on 'Top Chef'. She opened the restaurant Aveline in San Francisco in 2014 and ventured with Morada in San Diego in 2017, her recent endeavors are equally noteworthy. Since December 2020, Casey has been the executive chef at Folktable, a restaurant located in Sonoma, California. Under her leadership, Folktable was recognized as a Michelin Guide Bib Gourmand establishment in September 2021, an accolade it retained in 2022 and 2023.
Marcel Vigneron is a Family Man Now
Marcel Vigneron, an American chef, gained significant recognition as the runner-up of the second season of 'Top Chef'. His mastery in the kitchen and his distinct approach to cooking led him to the finals, where he finished just behind the winner, Ilan Hall. He returned in season 8 of the show but got eliminated in the 7th episode. Marcel currently lives in the Los Angeles area with his entrepreneur wife, Lauren Rae Levy, whom he married on November 9, 2019, in Santa Susana, California. The couple later welcomed a child, adding another joyous chapter to Marcel's life. After his stint on season 8 of the show, he owned a restaurant named WOLF on Melrose Ave and later introduced Beefsteak, a restaurant that emphasized plant-based cuisine.
However, in February 2019, Marcel decided to close both these establishments to focus on his catering business. His catering venture, Modern Global Tasting Inc., is based in Malibu and offers its clientele a range of culinary delights. Apart from his restaurant ventures, Marcel's television appearances continued to flourish. He starred in 'Marcel's Quantum Kitchen,' a reality TV show on the Syfy cable network. Marcel also participated in other culinary competitions, including 'The Next Iron Chef: Redemption' and 'Food Fighters.' In 2022, he took part in the third season of 'Tournament of Champions,' where he competed against chef Shirley Chung.
Fabio Viviani is a Hospitality Developer Now
Fabio Viviani, a chef hailing from Florence, Italy, made a significant mark on the culinary reality TV scene. He first graced television screens during the fifth season of Bravo's 'Top Chef', where he showcased his culinary prowess and won the hearts of many, earning the title of Fan Favorite. His journey didn't end there; he returned to the limelight in 2010 for 'Top Chef: All-Stars', further solidifying his place in the reality TV world. Fabio is happily married to Ashley Jung, and the couple was blessed with a son, Gage Cristian Viviani, in 2015. Currently residing in the US, he works as a hospitality developer and owns the venture JARS Sweets & Things.
Since his 'Top Chef' days, he has owned and operated a plethora of restaurants, including Cafe Firenze in Moorpark, Firenze Osteria in North Hollywood, Siena Tavern, Bar Siena in Chicago, and the recently launched Osteria OKC in Nichols Hills. In 2017, he ventured into the casino dining scene with Portico at the Del Lago Resort and Casino in Tyre, New York. Beyond his restaurant ventures, Fabio has penned several cookbooks, with titles like 'Cafe Firenze Cookbook: Food and Drink Recipes from the Tuscan Sons,' 'Fabio's Italian Kitchen,' and 'Fabio's American Home Kitchen.' His digital presence is also notable with a bi-weekly e-magazine titled 'Fabio's Magazine' and a cooking show, 'Fabio's Kitchen.'
Apart from 'Top Chef,' he has graced shows like 'Good Morning America,' 'The Talk,' 'Ellen,' and 'The Rachael Ray Show.' Beyond his restaurant ventures, Fabio has been active in the digital space, running a website filled with original recipes, a kitchen academy blog, and hosting his cooking show, 'Fabio's Kitchen'. Despite facing controversies related to his business partnerships, Fabio has always prioritized inclusiveness and equality, evident from his decision to sever ties with certain partners following allegations of misconduct. As of today, Fabio continues to inspire with his culinary ventures, books, and television appearances, solidifying his status as a culinary icon.
Tre Wilcox is Focusing on His Career Today
Tre Wilcox made notable appearances on 'Top Chef' season 3 and returned for season 8, where he was eliminated in the 8th episode. Tre lives in Plano, Texas, and is not just a chef but a Chef-trainer who hosts corporate team-building events, cooking classes, and in-home private dinners. On a personal front, Tre cherishes his relationship with Norma Guerrero Johnson and often shares glimpses of his daughter, Alexis, and his parents on social media, showcasing the bond they share. Post his appearance on 'Top Chef: All-Stars', Tre Wilcox has been on an upward trajectory in the culinary world. He opened the Village Marquee Grill in Highland Park Village in 2011; however, the restaurant has since closed its doors.
Not one to be deterred, in 2016, Tre embarked on a new venture, founding Tre Wilcox Cooking Concepts. This platform allowed him to share his passion for cooking, teaching enthusiasts and budding chefs the nuances of the art. His dedication to the culinary world didn't go unnoticed. He received two nominations for the prestigious James Beard Foundation's Rising Star Chef award. Moreover, he was recognized as the Best Chef by the Dallas Morning News. Apart from his restaurant ventures, Tre's presence on television continued. He appeared on shows like 'Iron Chef America,' where he, alongside his mentor Kent Rathbun, emerged victorious against a team led by Bobby Flay.
Jennifer Carroll is Now a Co-Founder of a Restaurant
Jennifer Carroll appeared on 'Top Chef' Season 6, earning a respectable fourth-place finish, and she returned for the show in its eighth season. Though her stint in the all-star edition was brief due to an early elimination, it was evident that Carroll had evolved. Initially known for her assertive approach, she later embraced a more composed demeanor in her culinary pursuits. Currently based in Philadelphia, she co-founded the Mediterranean-inspired restaurant Spice Finch with her fiancé, Billy Riddle, in July 2018.
The restaurant, named after the spice-eating bird, emphasizes the rich flavors of Mediterranean spices and herbs. Their innovative dishes quickly garnered attention, with 'Spice Finch' being recognized as one of the top 10 best new restaurants in 2018 by USA Today's Readers' Choice Travel Awards. Beyond her restaurant endeavors, Carroll expanded her culinary reach by launching Carroll Couture Cuisine in 2011, a catering service operating in both Philadelphia and Washington, DC. The success of this venture is evident as Carroll seamlessly juggles her time between the two cities, ensuring her culinary touch is felt in every dish she crafts.
Mike Isabella is Spending Time With Loved Ones
Mike Isabella, with his fiery passion and culinary prowess, was a standout contestant on 'Top Chef' Season 8. While he didn't clinch the title, his time on the show was marked by memorable dishes and intense competitions. His elimination shocked many, but it was clear that this was just the beginning for Isabella. Post 'Top Chef', Mike Isabella's trajectory in the culinary world was meteoric. He embarked on an entrepreneurial journey, opening a series of restaurants that quickly became popular. His culinary empire seemed unstoppable, but it faced significant challenges. Allegations of misconduct surfaced, casting a shadow over his achievements and leading to legal battles and the eventual bankruptcy of his restaurant chain.
Yet, Isabella's spirit remained undeterred. He ventured into new culinary projects and even penned a book, 'Mike Isabella's Crazy Good Italian: Big Flavors, Small Plates', showcasing his innovative spin on Italian dishes. The book reflects his culinary philosophy and his journey from a reality TV star to a celebrated chef. Recent updates from his Instagram hint at a more introspective Isabella, possibly seeking a quieter life away from the limelight, focusing on personal growth and family time with his wife, Stacey Nemeth.
Angelo Sosa is Focusing on His Culinary Ventures
Angelo Sosa's culinary journey on 'Top Chef' was nothing short of remarkable. After a memorable runner-up finish in season 7's challenging finale in Singapore, he returned to the competition for 'Top Chef All Stars' in both season 8 and season 17, showcasing his consistent culinary brilliance and passion for the craft. Post season 8 of 'Top Chef', Angelo's life took a transformative turn. Moving from the vibrant streets of New York to the tranquil ambiance of San Diego, California, Angelo embraced a journey of inner wellness. Incorporating meditation into his daily life, he credits this practice for many of his personal and professional transformations.
Angelo's girlfriend stands as a beacon of joy and support in his life, understanding and complementing him both personally and professionally. However, the driving force behind Angelo's dedication and passion remains his son, Jacob. Despite facing medical challenges early in life, Jacob serves as a daily source of inspiration for Angelo, motivating him to pour his heart and soul into every dish he creates. In 2022, Angelo channeled his culinary expertise into the opening of Tía Carmen at the JW Marriott Phoenix Desert Ridge Resort + Spa. This establishment, inspired by his Aunt Carmen, beautifully reflects the flavors and spirit of the Southwest.
Tiffany Derry is Thriving in the Culinary Industry
Tiffany Derry's culinary prowess was evident during her time on 'Top Chef', where she consistently impressed judges and viewers alike. Her remarkable skills led her to the finals, and she further solidified her reputation by returning for the All-Star Chefs in season 8, securing a commendable fourth-place finish. Post 'Top Chef', Tiffany's culinary journey took her to Dallas, Texas, where she established Tiffany Derry Concepts, offering a range of services from a restaurant consulting to public speaking. She ventured into the restaurant business with Private|Social, which she ran until 2013. In 2017, she introduced the Roots Chicken Shak in Plano, and in June 2021, she expanded her culinary empire with Roots Southern Table in Farmers Branch, Texas.
This establishment, which offers a refined take on classic southern dishes, was recognized by The New York Times as one of the 50 best American restaurants in 2021. Outside the kitchen, Tiffany has been a beacon of community service, collaborating with the Dallas Independent School District to promote healthier school lunches. Her television appearances didn't stop at 'Top Chef'; she's been seen on Spike TV's 'Bar Rescue', won an episode of Food Network's 'Cutthroat Kitchen' in 2013, and was a regular on 'Hungry Investors'. Recently, in 2022 and 2023, she showcased her culinary talents on Guy Fieri's 'Tournament of Champions', further cementing her status as a culinary powerhouse.
Read More: Top Chef Season 7: Where Are They Now?