'Top Chef' is a renowned reality television series that has been captivating audiences with its culinary challenges and intense competition since 2006. Season 7, titled 'Top Chef: D.C.,' took the excitement to Washington, DC, and later concluded in Singapore, marking the series' first international venue. Premiering on June 16, 2010, and wrapping up on September 22, 2010, this season saw Kevin Sbraga emerge as the winner, with Angelo Sosa and Ed Cotton as the runners-up. Hosted by Padma Lakshmi and judged by culinary stalwarts like Tom Colicchio, Gail Simmons, and Eric Ripert, the season had 17 contestants battling it out for the coveted title.
These chefs showcased their skills, creativity, and passion for food, leaving a lasting impression on viewers. From traditional dishes representing their hometowns to innovative creations, the contestants took us on a gastronomic journey that was both thrilling and enlightening. As the years have passed since this memorable season aired, many fans are curious about these talented chefs' current whereabouts and endeavors. Have they opened new restaurants? Have they penned cookbooks? Or have they ventured into entirely new territories? Let's catch up with some of the memorable chefs from the season and explore their journeys since their time in the competition.
Where is Amanda Baumgarten Now?
Amanda Baumgarten's culinary journey on 'Top Chef' was nothing short of a roller-coaster ride, filled with high stakes, intense pressure, and a showcase of her unique culinary flair. Her dishes often told a story, reflecting her diverse experiences from the Michelin-starred kitchens of London to the bustling eateries of California. After her intense and memorable stint on the show, Amanda took the reins as the Executive Chef of Los Angeles's renowned seafood haven, Water Grill. Soon, she was sought after to spearhead the opening of Herringbone in La Jolla.
However, Amanda's entrepreneurial spirit shone brightest when she unveiled her culinary brainchild, Waypoint Public, in the heart of San Diego's North Park neighborhood. Beyond the kitchen, she also showcased her cooking skills on the TV show 'Knife Fight', further cementing her culinary prowess. Currently residing in Chicago, Illinois, Amanda Baumgarten has transitioned from the bustling kitchens of renowned restaurants to the vibrant world of bartending.
Amanda's recent endeavors include her roles as the Head Bartender at The Victor Bar and Lonesome Rose, and she has been serving as a Bartender at Siena Tavern for over six years. With a deep knowledge of wines, spirits, and beverages, Amanda's aspirations now lean towards concept development for leading restaurant groups. Beyond her professional commitments, she indulges in diverse interests ranging from photography to welding.
Where is Tracey Bloom Now?
Over the years, Tracey Bloom has graced our screens, showcasing her culinary talents and giving us glimpses into her personal life. Her appearances on 'Sister Live Circle' and 'Don't Be Tardy' alongside Kim Zolciak-Biermann further solidified her place in the reality TV world. After her time on 'Top Chef', she took on the role of Executive Chef at Rays Restaurants, where she worked for almost 3 years. Today, Tracey Bloom is more than just a TV personality; she's a culinary force to be reckoned with.
Tracey is an Executive Chef/Consultant in Decatur, Georgia. She also has a YouTube channel where she shares delicious recipes. But Tracey's life isn't all about the kitchen. She's a proud mother to a son whom she adores. Her journey to motherhood was inspired by her close friend, Kim Zolciak-Biermann, and Kim's daughter. Tracey's decision to adopt and her dedication to keeping her son's early life private showcase her protective nature. Apart from her culinary ventures and motherhood, Tracey is an avid dog lover, with two furry friends to keep her company. She values her privacy, a trait evident from her decision to keep her son's adoption under wraps for a year.
Where is Ed Cotton Now?
Ed Cotton's journey on the show was filled with ups and downs, but his dedication and love for cooking made him stand out. After the show, he appeared on Food Network's 'Beat Bobby Flay', and won against the host. In 2017, Ed launched his consultancy, Ed Cotton Consulting. Here, he dived into crafting recipes for many clients, including eateries, unique dining setups, and notable publications. More recently, he donned the hat of the Corporate Executive Chef for the esteemed Tourondel's hospitality consortium, where he was responsible for steering the culinary direction of over 12 restaurants worldwide.
Ed currently resides in New York, where he continues to make waves in the culinary scene. He is the Executive Chef and Partner at Jack and Charlie's 118. In addition to his restaurant ventures, Ed is actively involved in various culinary events, collaborations, and initiatives. His Instagram profile offers a glimpse into his current endeavors, showcasing mouthwatering dishes, behind-the-scenes moments, and interactions with fellow chefs and food enthusiasts.
Where is Andrea Curto-Randazzo Now?
Currently residing in Miami, Florida, Andrea Curto-Randazzo has been making waves in the culinary world. She is the proud co-owner and Executive Chef of Randazzo's Italian Seafood and Classics, a restaurant that offers a delightful blend of Italian dishes with a touch of Miami. The eatery's menu reflects Andrea's innovative culinary approach, combining traditional recipes with modern twists. Moreover, Andrea is also a significant part of Creative Tastes, a premier catering company in Miami. Her expertise and creativity shine through in the diverse and delectable menus she crafts for various events.
On a personal front, Andrea is happily married to Frank Randazzo, forming a dynamic culinary duo. Their collaborative efforts have resulted in successful business ventures and a beautiful family. Andrea's Instagram showcases her culinary creations, snippets from her personal life, and her adventures with her family. In all her endeavors, be it her restaurant, catering business, or personal life, Andrea's passion for food and love for her family shines brightly. While Andrea Curto-Randazzo's journey on reality TV was just a chapter, her story continues to evolve, with each page filled with delicious dishes and heartwarming moments.
Where is Timothy Dean Now?
Timothy Dean, fondly known as Tim, showcased a blend of traditional and innovative dishes, leaving a lasting impression on the show's judges and audience. After his stint on 'Top Chef', he has been actively involved in the culinary world. He is the proud owner of the Timothy Dean Restaurant Group, a venture he has been associated with for over 30 years. He is also the proud owner of TD. Burgers and the delectable TD sauces line.
He lives near Baltimore and is actively involved in various activities, including meetings with notable figures like Mayor Brandon Scott and discussing collaborative efforts for the betterment of the area. Timothy's personal life, as glimpsed from his social media, reflects his deep-rooted love for food and his community. He proposed to his girlfriend on July 29, 2020, in Saint Michaels, Maryland, and married her on Christmas Day. His dedication to his restaurant group and his active involvement in community initiatives showcase a chef who is not just about food but also about making a difference in society.
Where is Tiffany Derry Now?
Tiffany's performances on 'Top Chef' were consistently impressive, earning her a spot in the finals and making her a fan favorite. Not stopping there, she returned for the All-Star Chefs in season 8, impressively finishing as a finalist in fourth place. Tiffany currently resides in Dallas, Texas, and proudly owns Tiffany Derry Concepts, which offers various services from restaurant consulting to public speaking engagements. After her departure from the show, she became the chef and owner of Private|Social, which she closed in 2013.
Tiffany introduced Roots Chicken Shak in Plano in 2017. In June 2021, she launched Roots Southern Table in Farmers Branch, Texas. Roots Southern Table, an expansion of Roots Chicken Shak, offers a chef-driven menu, presenting sophisticated twists on the classic southern recipes she grew up with. It was listed by The New York Times in their "2021 Restaurants List" as one of the 50 best American restaurants of the year.
Beyond her restaurant ventures, she has been actively involved in community service, working with the Dallas Independent School District to revamp their school lunch program and emphasize healthier options. Apart from 'Top Chef', she has graced the screens on Spike TV's 'Bar Rescue' and emerged victorious in an episode of Food Network's 'Cutthroat Kitchen' in 2013. By 2014, she was a regular face on the Spike TV series 'Hungry Investors'. More recently, in 2022 and 2023, Tiffany showcased her talents on Guy Fieri's 'Tournament of Champions' for its third and fourth seasons.
Where is Lynne Gigliotti Now?
Lynne Gigliotti's time on the show was a blend of intense competitions, innovative dishes, and interactions with fellow contestants, making her a memorable participant. She is a restaurant consultant at her own venture, Gigliotti Culinary. She has been actively involved in culinary education, serving as a culinary arts instructor at Pinellas Technical College in St. Petersburg, Florida. Furthermore, she is the author of 'Mediterranean Cooking at Home with the Culinary Institute of America.'
She also held the position of Associate Professor in Culinary Arts and Consultant, Cookbook Author at the Culinary Institute of America in Hyde Park, New York, where she worked for more than 13 years. She has also been recognized with awards like the Ford Tea Company Award for Scholastic Achievement and the Schieffelin Award for Outstanding Participation in Wine and Spirits. Her Instagram profile offers a glimpse into her world, filled with savory dishes, behind-the-scenes moments with her dog Georgie, and her ongoing projects.
Where is Kenny Gilbert Now?
Kenny Gilbert currently resides in Jacksonville, Florida. He is the VP of Culinary Operations at Grove Bay Hospitality Group. He is the chef and owner of Beast of the Kitchen LLC, Silkie's Chicken and Champagne Bar, and Kenny's Chicken and Biscuits LLC. Drawing from his Southern roots and global culinary experiences, he recently penned his debut cookbook, 'Southern Cooking: Global Flavors,' which is a testament to his journey, blending regional Southern cuisine with international ingredients and techniques. It's not just a cookbook but a narrative that introduces readers to a diverse range of pantry ingredients and his journey from cooking in his mother's kitchen to working in renowned kitchens across the US, Asia, Europe, and the Caribbean.
Throughout his illustrious career, Gilbert has achieved numerous milestones. He became the youngest African-American chef to helm a Ritz-Carlton hotel restaurant at the tender age of 23. He has also had the privilege of working as a personal chef for the iconic Oprah Winfrey. His culinary journey has taken him to various parts of the US and the world. These travels have enriched his palate, allowing him to incorporate ingredients like makrut lime leaves into traditional Southern dishes. Kenny's passion for food and his commitment to blending cultures through cuisine are evident in his work.
Where is Stephen Hopcraft Now?
Stephen Hopcraft made his mark in the reality TV world with notable appearances on shows like 'Top Chef' and 'Chefs vs City.' He lives in Las Vegas, Nevada, and works as the executive chef of STK, one of the busiest restaurants on the Las Vegas Strip. He is an esteemed member of the Culinary Council at Three Square, a food bank in Southern Nevada. This organization is dedicated to providing wholesome food to hungry people while passionately advocating to end hunger.
On a personal front, he is a married man with two daughters, whom he adores very much. He shares snippets of his personal life on Instagram and sometimes his recipes too. Apart from 'Top Chef' and 'Chefs vs City', he has graced the TV screen with his guest appearances on shows like 'The Strip Live' in 2018 and 'Good Morning America' in 2019. His journey on these platforms highlighted his culinary expertise and charismatic presence.
Where is Kelly Liken Now?
On 'Top Chef', Kelly left a lasting impression on viewers with her innovative takes on classic dishes and her ability to work under pressure. Currently, she is a Wellness and Purpose Driven Business Coach in Nashville, Tennessee. Kelly has transitioned from the glitz and glamour of television studios and her renowned Vail Village restaurant to a more community-focused role. She was recently hired to oversee the Community Market, a food bank located in Gypsum. This isn't just any food bank; Kelly is revolutionizing it by stocking fresh, local produce, moving away from the typical non-perishable items.
She aims to eliminate the stigma associated with visiting food banks and emphasizes the importance of fresh produce in daily diets. Kelly's commitment to community service doesn't stop there. She collaborates with local grocery stores and food markets, ensuring that 60% of the products at the Community Market are fresh produce. Furthermore, she works with producers like Austin Family Farms to provide quality produce that might not meet the aesthetic standards of high-end restaurants but are perfectly good for consumption.
Where is Arnold Myint Now?
Arnold Myint's journey in the show revolved around his innovative dishes, interactions with fellow contestants, and the feedback he received from the judges. Today, Arnold Myint is a celebrated chef, entrepreneur, and culinary artist. Arnold is currently residing in Nashville, Tennessee. Arnold's professional journey is diverse and impressive. He is not only a chef but also an educator, sharing his knowledge and passion for Thai cuisine. He has been a part of numerous events, collaborations, and initiatives, showcasing his versatility and expertise. Arnold's Instagram showcases his culinary adventures, collaborations, and personal moments, reflecting his vibrant personality and love for food.
His YouTube channel is a testament to his commitment to educating and inspiring others, with videos ranging from making Thai Squid Salad to Green Curry Chicken. Furthermore, his contributions to the culinary world have been recognized by various platforms, including The Spruce Eats, where he shares insights into Thai cuisine. In addition to his digital presence, Arnold is actively involved in various culinary ventures. Whether it's creating a new dish, collaborating with brands, or sharing his culinary journey, Arnold Myint continues to inspire and captivate his audience with his passion for food and life.
Where is Alex Reznik Now?
Alex Reznik's stint on the show was undoubtedly a significant stepping stone in his career, setting the stage for bigger ventures. He is currently the Managing Partner at 138 Restaurant and also at Mermaids & Cowboys in Las Vegas. he is also the Vice President of Tarbert Restaurant Group in Las Vegas. Reznik's journey in the hospitality industry has seen him work with some of the most renowned and competitive brands. Over the past decade, he has firmly established himself as one of the most recognizable chef-restaurateurs in Los Angeles.
Some of his notable ventures include the celebrity-frequented Cafe Was in West Hollywood, the critically acclaimed Ditmas Kitchen in Beverly Hills, and the relaunch of Lux Hotel at the Staples Center. Before leaving Los Angeles in 2020, Reznik was associated with the rooftop restaurant Perch, one of the city's highest-grossing restaurants. In 2018, he introduced a modern Japanese sushi-art whiskey concept, Mrs. Fish. As for his personal life, he is a married man and is a father of 3 kids. His dedication to the craft and his insatiable appetite for innovation in the hospitality industry continue to drive him forward.
Where is Kevin Sbraga Now?
His culinary prowess, unique flair, and passion made him a standout contestant, eventually leading him to clinch the coveted title. Kevin Sbraga's professional journey after the show has been nothing short of impressive. He currently lives in Dallas and is the Founder of Sonny and Sons, Principal at SBRAGA Consulting, and serves as the Vice President at Food Halls | LEGENDS. He also has three restaurants, including his namesake restaurant in Philly, The Fat Ham, and Sbraga & Company in Jacksonville, Florida. These roles signify his deep involvement and influence in the culinary industry.
He has also appeared on various TV shows, including 'Home & Family' as a judge on 'MasterChef USA'. He is married to Vanessa Sbraga and is a father of two children, a girl and a boy. Given his history and achievements, it's evident that Kevin Sbraga continues to be a significant figure in the culinary world, influencing many with his skills, knowledge, and passion for food.
Where is Angelo Sosa Now?
Angelo Sosa showcased his culinary prowess, enduring a challenging finale in Singapore and finishing as the runner-up of season 7 of the show. His journey didn't end there, he returned for 'Top Chef All Stars' in both season 8 and season 17. Angelo Sosa has transitioned from the bustling streets of New York to the serene vibes of San Diego, California. This move wasn't just geographical, it marked a personal transformation for the chef. Embracing inner wellness, Sosa has incorporated meditation into his daily routine, attributing many of his recent transformations to this practice.
In 2022, Sosa embarked on a new culinary journey by opening Tía Carmen at the JW Marriott Phoenix Desert Ridge Resort + Spa. This restaurant is a heartfelt tribute to his Aunt Carmen and beautifully encapsulates the essence of the Southwest. On a personal front, his girlfriend is a significant pillar of support in his life, who he describes as pure joy. She understands him both as an individual and as a chef, bringing peace and harmony into his life. Sosa's son, Jacob, remains his primary motivation. Despite facing medical challenges at birth, Jacob inspires Sosa every day, pushing him to pour his heart into his work.
Where is John Somerville Now?
While on the show, Somerville chose to represent his region with a dish featuring maple syrup. But, his maple mousse napoleon with crisp macadamia nuts and vanilla sauce did not resonate well with the judges, leading to his early exit. At the time of the show, he held the position of chef de cuisine at The Lark in West Bloomfield. However, The Lark closed its doors in 2015 after serving patrons for 35 years. Then, John Somerville joined the executive chef at Steven Lelli's Inn on the Green in Farmington Hills. He also appeared on FOX 2 Detroit, showcasing his culinary expertise alongside the owner, Mark Zarkin.
Currently, Somerville is the chef at The Inn at St. John's, a boutique hotel located in Plymouth. In addition to his role at the hotel, he offers home catering experiences that feature some of his career classics, including the much-loved Genghis Khan from The Lark. Whether at The Lark or The Inn at St. John's, his dedication to the craft and his ability to create memorable dishes have solidified his reputation in the industry.
Where is Tamesha Warren Now?
Tamesha's time on the show was filled with intense challenges and memorable moments, it was just the beginning of her illustrious journey in the culinary world. Today, Tamesha Warren has made Barbados her home and continues to shine in the culinary scene as a Private Chef. Her commitment to health and wellness in her dishes, combined with her innovative techniques, ensures that she remains a sought-after name in the world of gastronomy. After her stint on 'Top Chef,' Tamesha's career trajectory took an upward turn.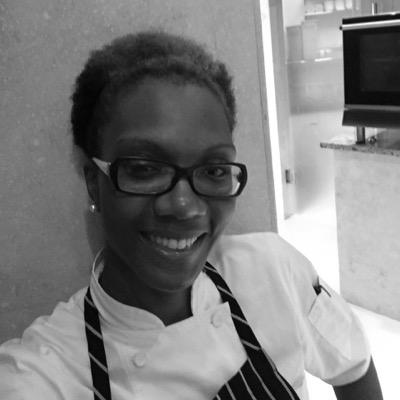 She served as the chef at The Cliff Restaurant for almost three years before joining as an opening chef for della bowls. However, her time there was short-lived, and by December 2014, Tamesha had moved to St. Peter, Barbados, to take on the role of Executive Sous Chef at the 13/59 restaurant. Tamesha's passion for vegan and holistic cuisine became evident when she took on the role of Head Chef at Luxury Villas in Barbados in October 2017. She specialized in Vegan, Gluten-Free, and other healthy cuisines for nearly five years, incorporating techniques from classic to modern and even molecular gastronomy.
Where is Jacqueline Lombard Now?
Jacqueline faced numerous challenges during her stint on the show, from intense cook-offs to intricate dish presentations. Her dedication to the craft and her vast knowledge of various cuisines, from Italian to South American, made her stand out. Currently living in Weston, Connecticut, Jacqueline is not just a Chef but an event planner, food & beverage professional, writer, and educator. She is also the Owner & Consultant of Max & Jax Can Cook! in Fairfield County since October 2017. She also serves as a property manager for clients in New York & Connecticut. She provides administrative support, private chef services, event planning, and management services to an elite hedge fund in Fairfield County.
Before this venture, Jacqueline held significant positions in the culinary world. She worked as the Culinary Director/Executive Chef 3 at Sodexo for two years, overseeing all F&B operations at Fairfield University. She served as the Corporate Chef de Cuisine and Field Chef at Dig Inn from August 2016 to May 2017, where she played a pivotal role in menu ideation and execution for the multi-unit fast-casual concept. Given her extensive experience and current role, it's evident that Jacqueline continues to make significant contributions to the culinary world, showcasing her expertise and passion for the industry.
Read More: Top Chef Season 6: Where Are They Now?