Netflix's female-driven Mexican drama, 'Unstoppable' or 'Desenfrenadas' centers around a trio of flawed but lovable women as they embark on a journey of self-discovery and sisterhood. The three cross paths with a stranger with a dark and dangerous past which takes them on an adventure of a lifetime, filled with unforgettable lessons and bonds.
While there are plenty of films/series revolving around friendship and road-trips, there are not enough in the genre that centre around women. The ones that are part of this often take a comedic route. 'Unstoppable' does follow this path, but manages to make several meaningful detours much like the four girls themselves. The series is much more than just the wild adventure it starts out as, and transforms into an endearing coming-of-age story that looks at growing up and womanhood. It offers a feminist twist to the road-trip subgenre, and explores widely diverse issues with a sense of sensitivity, something that's not exactly common, but much-needed in the genre.
The series certainly maintains its quirkiness and humour, but it also addresses several real-life struggles and anxieties of growing up and travelling as a woman. It is heartwarming in parts, and in others it exposes the dark realities of our gritty world. But it does this with a sense of compassion and authenticity. In case you're wondering if 'Unstoppable' is based on a true story, we're here with answers. Here's everything we know.
Is 'Unstoppable' Based on a True Story?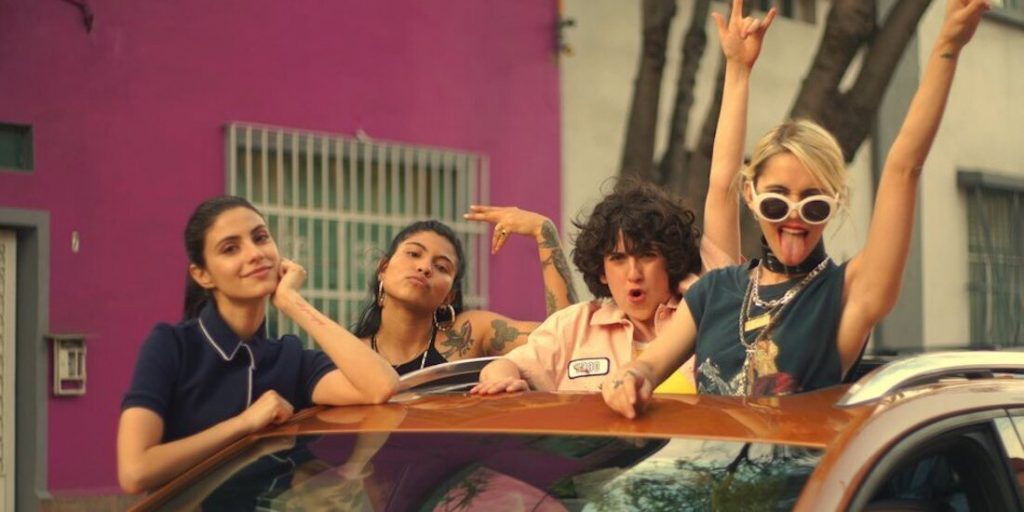 No, Netflix's 'Unstoppable' is not based on a true story. Neither is it an adaptation of any sort. The series, created by Diego Martinez Ulanovsky, is a fictional piece that explores a road-trip gone wrong, taking us on a wild ride with Rocio, Vera, Carlota, and Marcela. However, it explores several significant subjects rooted in our reality. It looks at the deeply misogynistic society we live in while touching upon topics like sexual and physical abuse, sexuality, body image, sex-work, white privilege and toxic masculinity among several others.
One of the most significant aspects of the series is the way it explores and treats its characters. The trio are shown to be white women coming from relatively affluent families. Their interaction with Marcela thus becomes all the more relevant as it brings a much-needed feminist intersection by looking as the lesser privileged, brown woman who works as a sex-worker to make ends meet. With Marcela and Joshua's relationship it also looks at the vulnerability and intimacy of a toxic, abusive relationship. The childhood she and her brother Mike have is also a reality for several children in Mexico who get trapped in a world filled with drugs, violence and exploitative gangs.
Similarly, through Vera's character it sensitively looks at childhood abuse and rape, subtly portraying the lasting impact these have on the victim. According to statistics, there are higher chances of a woman being sexually abused as a child. It is also revealed that more than 93% of children who were abused sexually knew their abusers, much like Vera as a child. In an intimate conversation with Marcela, she reveals that she does not enjoy sex, but instead wishes to be held. Not being able to enjoy sexual intimacy healthily is common amongst victims of sexual-assault and can be looked at as a form of PTSD.
Apart from these, the series also looks at grieving the loss of a loved one and the guilt associated with it through Rocio's character. While Carlota's storyline looks at sexual cyberbullying, another reality faced by several women in this internet-dominated world.
'Thelma and Louise' Influence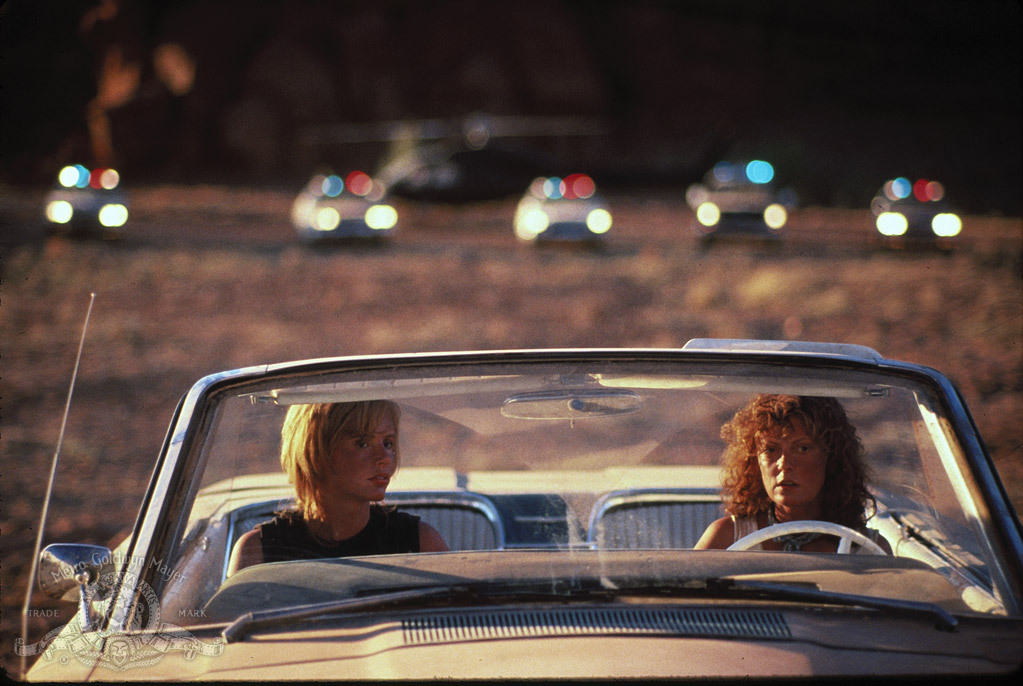 While Ulanovsky has not yet cited an inspiration for 'Unstoppable', it is hard not to notice how much the series borrows from the cult-classic 'Thelma and Louise'. The iconic film is perhaps the best female buddy road film of all time, and for all the right reasons too. The way the series explores sexual abuse, feminism and sisterhood is similar to the film. Much like the series, the film also has the friends road tripping around Mexico. Similarly, the series also starts out as a weekend getaway for the friends to escape their messy lives, but goes on to take an unexpected, life-changing turn.
Vera almost being raped by a man she meets in the bar as Marcela protects her, instantly reminds one of Thelma experiencing something similar in the movie. The film also has a subtle homosexual subtext similar to Vera and Marcela's relationship in 'Unstoppable'. And similar to 'Thelma and Louise', the ending of the series also involves a dangerous car-chase that takes the girls towards the edge of a cliff. However, the story of 'Unstoppable' ultimately takes a more positive direction, and ends with the women driving away.
Read More: Unstoppable Review