Anime has evolved dramatically over the last few decades, and its genres have become more and more sophisticated with every era. With the gradual evolution, the art form has attracted all kinds of viewers, and the anime industry has adapted accordingly. Now, 18+ adult anime has also become mainstream, and there is a growing demand for such shows with each successive year. 2022 is no different, so we have compiled a list of the best upcoming adult shows this year. You can watch them as soon as they are released on Funimation, Netflix, Hulu, Amazon Prime, or Crunchyroll. Please keep in mind that this is not a list of upcoming Hentai in 2022.
10. Isekai Meikyuu de Harem wo (Expected: October)
Based on Shachi Sogano's Japanese light novel series, 'Isekai Meikyuu de Harem wo' is a fantasy isekai harem anime. The show revolves around Michio Kaga, an innocent high-schooler who is struggling to adapt to the conventional expectations of society and life at large. So, browsing the internet is one of her favorite pass times, and during one of her mindless searches, Michio stumbles upon a website that she finds interesting. It has a point-based system and allows users to customize a character using the responses to a questionnaire. Michio does not take it too seriously, but once she has completed the character, she is mysteriously transported to the game world, where she is reborn as a strong man. Now, Michio is no longer an introverted shut-in but instead manages to claim idol-level girls for himself. It marks the beginning of the wild misadventures of the protagonist in the fantasy world, and the series naturally has no dearth of fanservice moments.
9. Mato Seihei no Slave (Expected: December)
Produced by Seven Arcs, 'Mato Seihei no Slave' is an action fantasy anime. Set in contemporary Japan, where mysterious otherwordly portals called Mato appeared all over the country, women gain special abilities after getting access to a resource called Peaches. So, when dangerous monsters roam throughout the Mato, an Anti-demon Corps is set up to counter the threat. During one of their missions, Kyouka Uzen, the chief of the Seventh Unit of the Anti-demon Corps, ends up saving the life of a high schooler named Yuuki Wakura. Following the rescue, she asks him to become her slave and join the Anti-demon Corps. Although he is reluctant at first, Yuuki later realizes that his new job is far more exciting than he could have ever imagined in his wildest dreams.
8. Nora to Oujo to Noraneko Heart (Expected: October)
'Nora, Princess, and Stray Cat' or 'Nora to Oujo to Noraneko Heart' is an ecchi comedy anime that is inspired by Harukaze's Japanese adult visual novel. The show follows Nora Handa, an ordinary young girl who studies at the Sakuragabichi Academy. One ordinary day while going through a park, she accidentally meets Patricia, and when she realizes that her new acquaintance is very sick, Nora looks after her. However, she is completely clueless that she is looking after the princess of the underworld, who has ominous plans for people on the surface. As soon as Patricia recovers, she transforms her into a black cat and, with her magical power, compels her to serve the demons.
7. Strike the Blood Final (March)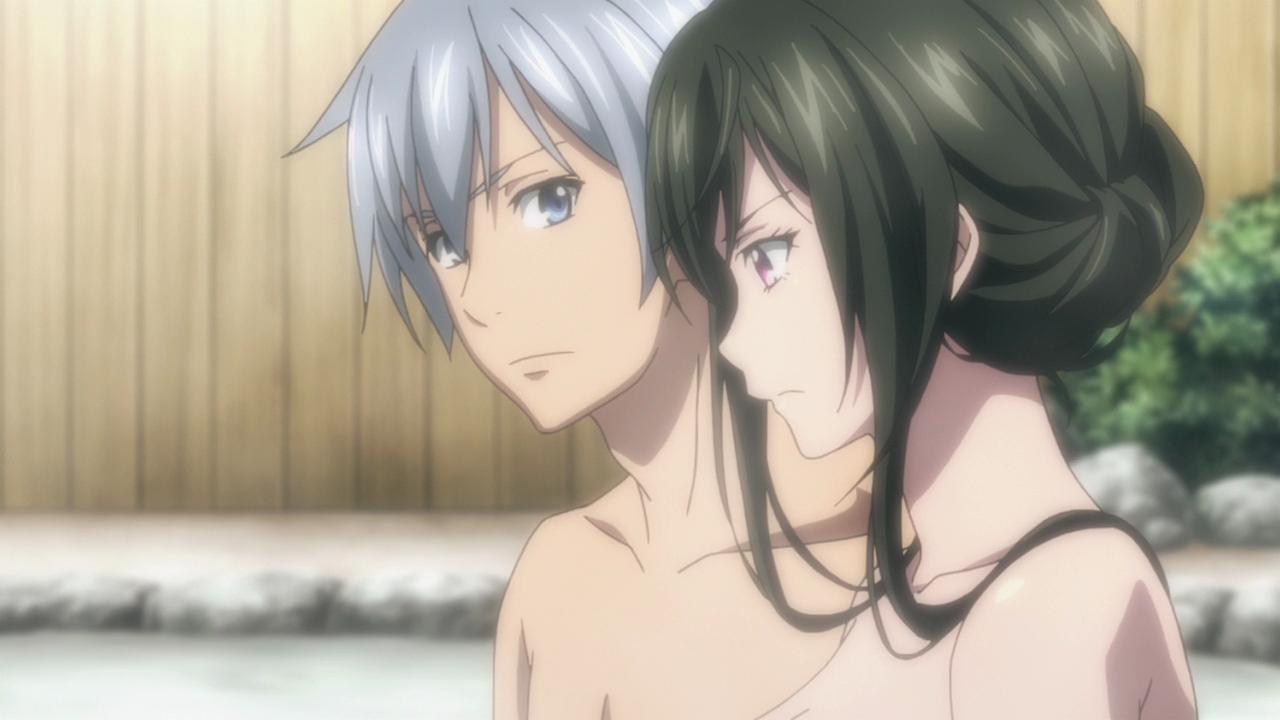 'Strike the Blood Final' is a series of four OVAs produced by Connect. The Hideyo Yamamoto directorial serves as the fifth season of the popular series that was first released in 2013. The show primarily focuses on Kojo Akatsuki, an ordinary high schooler who turns out to be a powerful vampire known as the Fourth Progenitor. Afraid that his powers can be misused, a Shaman named Yukina Himeragi follows him around, and the two ultimately join hands for the greater good. The well-known show has a decent fanbase, and it is popular for its hot fanservice moments. The upcoming OVAs are expected to be no different, so fans can expect a lot of 18+ mature content from the fifth season.
6. Shin Ikkitousen (April)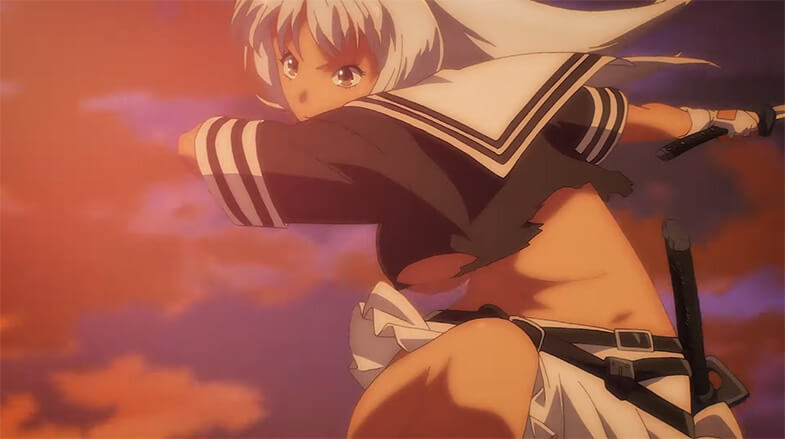 'Shin Ikkitousen' is an ecchi action that is based on Yuji Shiozaki's Japanese manga series. All set to premiere this spring, the anime focuses on the turf war between seven high schools in the Kantō region of Japan. The students who fight for these schools wear sacred jewels called magatama, which grants them the abilities and the fate of legendary warriors. While the conflict appears to have no end, the dynamics change radically when Hakufu Sonsaku, a transfer student with surprising fighting prowess, decides to reunite all the schools. Over the years, the show has become popular for its intense lovemaking and sexually provocative moments, so fans can expect something similar this time as well.
5. Peter Grill to Kenja no Jikan (Expected: October)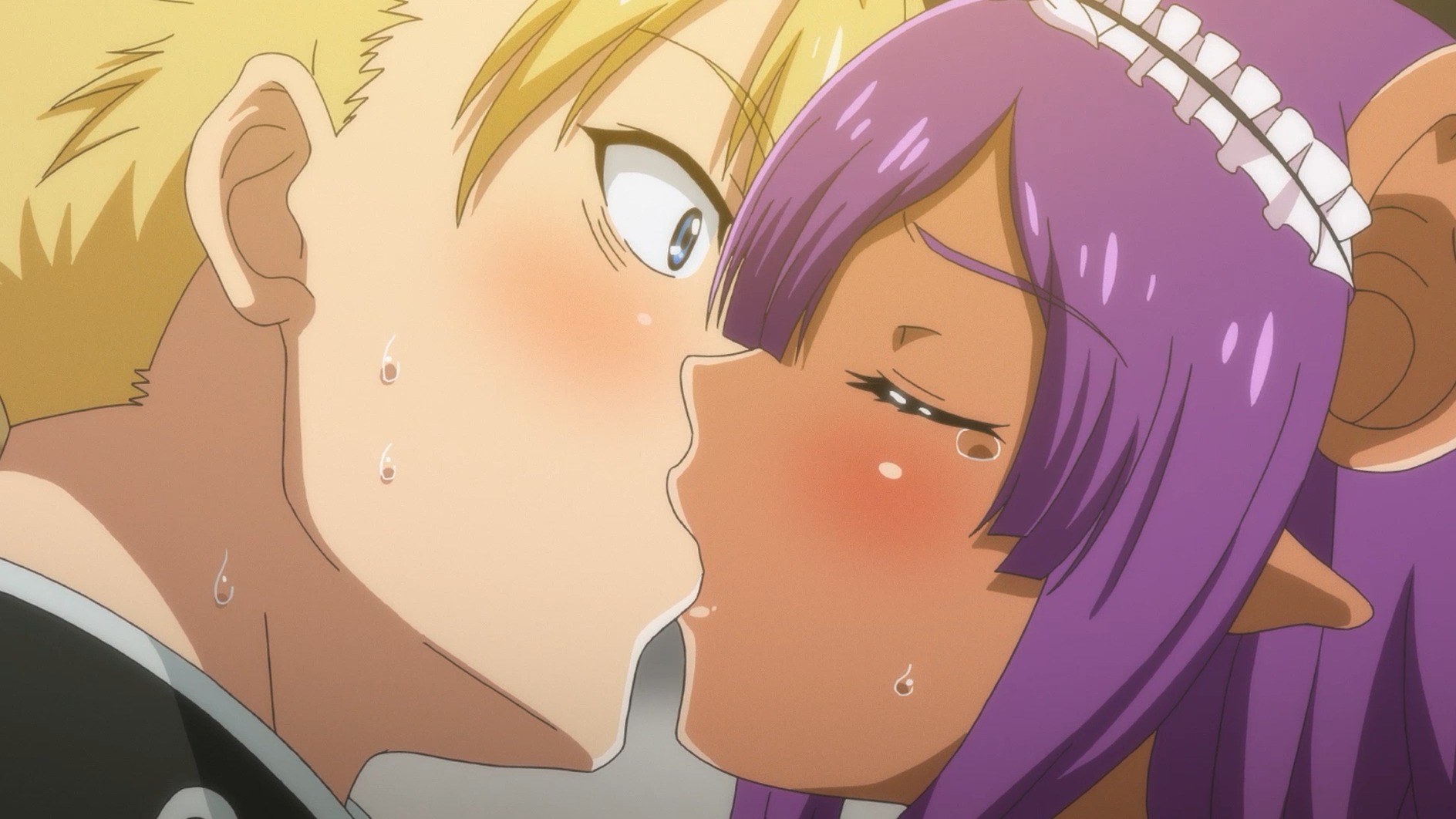 'Peter Grill to Kenja no Jikan' or 'Peter Grill and the Philosopher's Time' is a fantasy harem comedy anime that is all set to return for its second season this year. The anime follows Peter Grill, a warrior who rises to prominence for winning the crown of the strongest man in the world. He uses the opportunity to ask Guildmaster Sanctus' permission to marry his daughter, Luvelia. However, as the news of his success in the recent international competitions spread, women from different parts of the world who seek the seed of the strongest man in the world for healthy offspring flock to get Peter's attention. Meanwhile, Guildmaster Sanctus vows never to let the protagonist touch any woman except her daughter. As the story unfolds, Peter tries to balance his dual life and hide the fact that he has other lovers than Luvelia. The hilarious show features some of the hottest scenes that you will probably watch, and the fans of ecchi-harem anime should definitely not miss out on the series.
4. Ayakashi Triangle (Expected: October)
Matsuri Kazamaki and Suzu Kanade have grown together and have known each other ever since they were young. The duo is gifted with the strange ability to see life force, but their lives take a surprising turn when the duo are in high school. Suzu develops feelings for Matsuri, which are, unfortunately, not reciprocated by her childhood friend. While she is struggling to reconcile her feelings, the two friends meet the King of Ayakashi, who is hell-bent on devouring Suzu to gain her powers. While Matsuri manages to save his friend, he is turned into a girl by their enemy. Now, the duo must wait until Matsuri's grandfather undo the jutsu used on him and stick together despite the conflict in their feelings towards one another. Kentarou Yabuki's manga that serves as the inspiration for the show has a sex scene and other fanservice moments, so it will be interesting to see how the creators will adapt its different aspects. But ecchi fans can expect an exciting show with no dearth of adult content.
3. Ane Naru Mono (Expected: September)
'Ane Naru Mono' is an ecchi romance supernatural anime that is inspired by the manga series of the same name written by Pochi Iida. The OVAs revolve around Yuu, an orphaned boy who is treated miserably by his adoptive relatives. They show no interest in taking care of Yuu and never miss an opportunity to insult the innocent boy. Luckily, he finds some hope when a girl named Chiyo decides to take care of him and offer him all the help he needs. While it may seem that she has Yuu's best interest in her mind, Chiyo is not at all motivated by the desire to help. She wants the protagonist to give her as much life potential as she wants in return for the care he receives from her. The emotional story of Yuu and the challenges he faces is an intriguing watch, and even though fanservice moments are rare, the series overall is just as good as any other show on the list.
2. Isekai Shoukan wa Nidome desu (Expected: December)
Based on Kazuha Kishimoto's light novel series, 'Isekai Shoukan wa Nidome desu' is a harem anime that revolves around an ordinary high schooler who gets summoned into a fantasy world. Just like any other typical isekai protagonist, he soon becomes famous there and lives a quite comfortable and respectful life. However, after falling victim to a trap, he gets transported back to the real world, where he is reborn as a baby. Unfortunately, his troubles don't end there as he returns to the same fantasy world again as a high schooler but with one major difference that radically alters his fate.
1. Ten Count (Expected: November)
Based on a manga series written and illustrated by Rihito Takarai, 'Ten Count' is a Yaoi anime that centers upon a passionate same-sex affair. Shirotani is a young man who has a seemingly perfect life with a great career as a corporate secretary. However, regardless of how successful he may appear on the surface, Shirotani is struggling privately and suffers from an obsessive-compulsive disorder which makes his life even more complicated. In order to cure his condition, he meets Kurose, a therapist who promises him a more stable life with his ten-step program tailored especially for people with obsessive-compulsive disorder. While Shirotani initially approaches Kurose with the hope of getting some psychological help, as he begins to grow closer to him, the protagonist realizes that he has feelings for his counselor. The emotionally charged drama that unfolds makes one 'Ten Count' an excelled manga, and its anime adaptation is expected to be just as interesting.
Read More: Best Adult Anime