ABC's 'Shark Tank' is an American business reality TV series. Since its launch on August 9, 2009, the unscripted show has been providing a platform for aspiring entrepreneurs who are short of financial resources to fund their entrepreneurial ventures. Entrepreneurs make business pitches to a panel of investors or "sharks" that deliberate on investing in the company or the product. One such start-up in the spotlight of season 12 is Peekaboo Organics, an ice-cream manufacturing and engineering company. Here's are the latest developments in the company.
Peekaboo Organics: Who Are They and What Do They Do?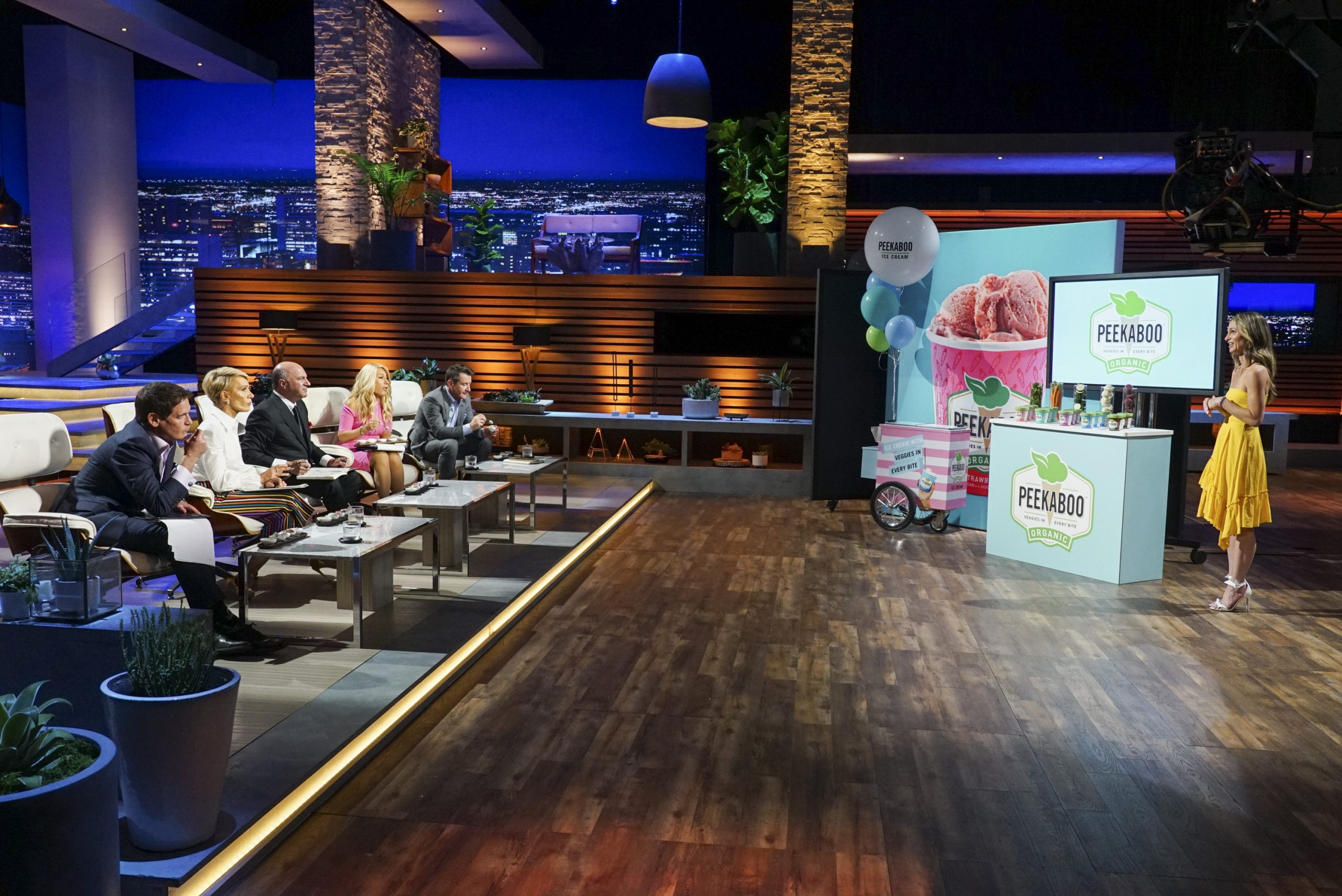 Founded by Jessica Weiss Levison in January 2019, Peekaboo Organics boasts of a line of flavored ice-creams with a secret ingredient: hidden veggies. Each $10-$15 14oz carton is characterized by a standard flavor paired with one vegetable; for instance, the strawberry variety contains carrots while the chocolate ice-cream comes with an additional dose of cauliflower. The idea for this product originated from a mother trying to ensure that her three kids take the correct amount of nutrients without causing too much of a fuss.
Hence, Jessica started sneaking nutritious vegetables into her homemade pints. She soon became an ice cream pioneer and introduced the innovative product line into her popular scoop store in Miami that she has been running for more than ten years now. With the product hitting nationwide retailers and online stores, Jessica intends to expand the business to help out more mothers like herself who are constantly worried about including proper nutrients in their child's diet, especially if they are a picky eater.
The initial line comprised five distinct flavors. It took Jessica an entire year of trial and error experiments to develop the most exciting combinations while also maintaining the perfect texture and consistency. Another organizational objective of the company is to empower women. It has been certified B-Corp, owing to its commitment to supporting women. The company also believes in the principle of "giving back." To this end, they work in the close cohort as partners with Team No Kid Hungry to deliver food supplies to children in need.
Peekaboo Organics: Where Are They Now?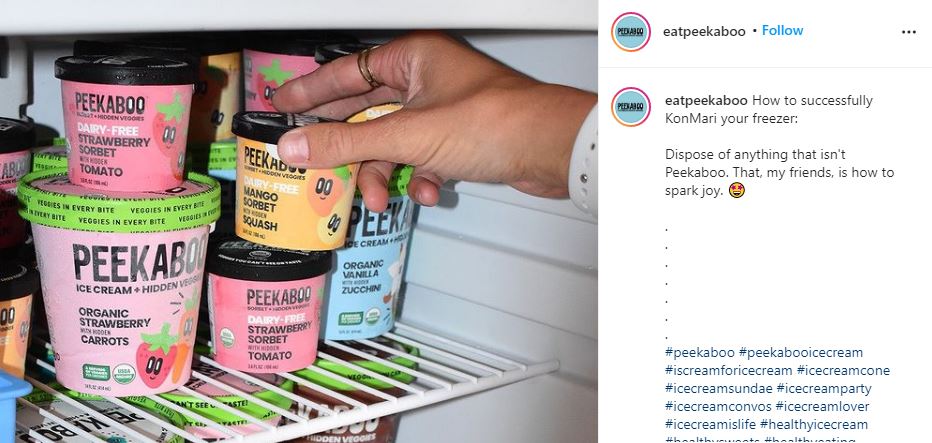 In September 2020, Peekaboo Organics launched an assortment of new flavors. The range includes highly indulgent options like Cookie Dough with hidden zucchini, Unicorn Birthday Cake with hidden zucchini, and Strawberry Sorbet with hidden tomato, all adhering to the company's primary mission statement of delivering nutrients to children in the most intriguing way possible.
The company did receive a bit of a backlash in early 2020 when 14-ounces of the Mint Chocolate Chip with hidden spinach variety were recalled by Ramar Foods of Pittsburg due to a potential Listeria monocytogenes contamination. The probable contamination risk was detected in routine internal testing by Ramar Foods. Fortunately, no illnesses were associated with the product. The customers who bought a few units of the recalled product were refunded in full by the company.
Peekaboo Organics has since managed to bounce back from this slight derailment. In November, they attained the winner's designation in the 'Real California Milk Snackcelerator,' a renowned dairy product innovation contest organized by the California Milk Advisory Board. As the top place holder, Peekaboo Organics was awarded a total of $200,000 in support of bringing mini snack-sized versions of the ice-creams to the market.
The online store of the company has been seen to recently introduce the mini size variants for the more popular flavors like Unicorn with hidden zucchini, Cookie Dough with hidden zucchini, and Mango Sorbet with hidden squash. The Brand has been featured in many notable magazines, media networks, and media reports ranging from Forbes to Popsugar to CNBC and Parenting.com. Peekaboo has not deterred from its quest for expansion and has now occupied a space in the East Coast retail market.