Since its inception in 2009, ABC's 'Shark Tank' has featured numerous business pitches presented to a panel of five investors or "sharks." The "sharks" then analyze the presentations and consider investing in the ones that appeal to them. Their financial support is put to use by the chosen entrepreneurs to further their business idea. Season 12 of the business reality show aired its first episode in October 2020.
In a similar format to the previous seasons, the twelfth season has introduced a wide range of new and exciting products to the audience. One such product is the Whisk Wiper. We were interested to know more about the product, so we dug a little deeper. Here's everything we found!
Whisk Wiper: Who Are They and What Do They Do?
Whisk Wiper, as its name suggests, is a tool for cleaning whisks. It cleans off every last bit of excess batter from whisks, which is generally difficult to remove using just soap and scrub. Matthew Michel, the inventor of this fascinating product, claims to have derived the idea from his daily struggles of wiping batter from the loops of his whisks, one loop at a time. This led him to build his prototype out of an automotive gasket in a cardboard mold.
In the initial stages of its business, Whisk Wiper received backing from 2,072 individuals on Kickstart, raising a total sum of $80,370. Michel had hired a part designer and an engineer to aid him in using a mold-maker. The molding for the product is done by C&G Mercury Plastics in Sylmar, California. Even though the product seems quite simple and uncomplicated, Michel claims that the idea of the Whisk Wiper is novel and no other similar product has surfaced.
It is available in a broad spectrum of colors and sizes, each size suited to a specific kind of whisk. Whisk Wiper has multifaceted applications. Besides cleaning the whisks, one can save the recipe by wiping off the excess batter and reusing it, and it also keeps the kitchen space clean by preventing the extra batter on the whisk from dripping onto the surface. The Whisk Wiper is available for sale on the standard e-commerce sites such as Amazon. It is also sold through Walmart's online portal.
Whisk Wiper: Where Are They Now?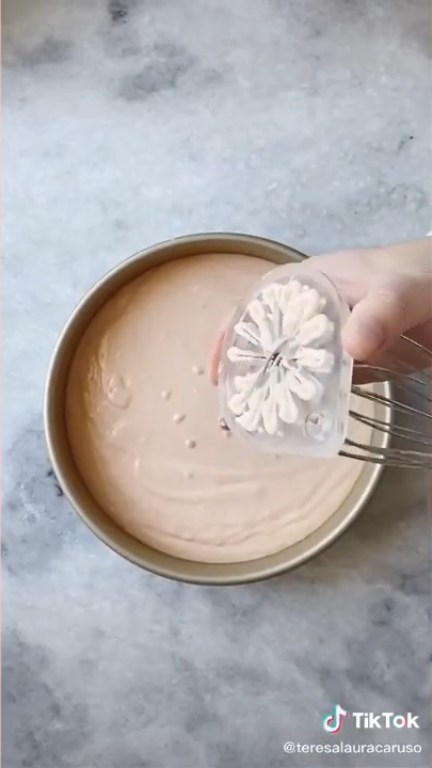 Whisk Wiper has recently had a massive boost in popularity mainly through various social media platforms, especially TikTok. A significantly large audience on this platform, majorly comprising bakers and confectioners, has found intrigue with this handy product. There are several videos and clips of them using the product and praising its efficiency. The ones watching these videos have used the phrase "calming" repeatedly in their comments.
The exposure garnered by Whisk Wiper owing to its 'Shark Tank' appearance has further helped in promoting the business. Furthermore, the product has been featured in numerous magazines, most of them emphasizing the ease of handling and the multiple usages of the tool. Michel has mentioned that his invention is the proud owner of two patents owing to the unique nature of the device.
As of recently, Whisk Wiper has been featured on multiple BuzzFeed and POPSUGAR articles. These articles range from providing ideas for gifts to listing the most useful kitchen supplies. On Amazon, it is priced within $15.95-$16.95 and is available in seven color variants.
Read More: Update on Peekaboo Ice-cream From Shark Tank