When 24-year-old artist Valerie Reyes was reported missing from her home in New Rochelle, New York, authorities were determined to bring her back home safely. However, the case turned on its head when authorities in Greenwich, Connecticut, found Valerie's deceased body restrained and stuffed inside a red suitcase. Investigation Discovery's 'A Time To Kill: Portrait of a Predator' chronicles the gruesome murder and follows the investigation that brought the perpetrator to justice. Let's delve into the details surrounding the incident and find out more, shall we?
How Did Valerie Reyes Die?
A resident of New Rochelle, New York, Valerie Reyes was just 24-years-old at the time of her disappearance. Those who knew her described her as a pretty and vivacious woman who loved hanging out with her friends and enjoying life to the fullest. Although Valerie lived alone in New Rochelle, she shared a tight bond with her loved ones and never hesitated to help others in the community. Her friendly and sociable nature also endeared her to most. The young woman had huge aspirations about becoming a successful tattoo artist.
Incidentally, on the show, her friend, Noelle, mentioned that Valerie had a seemingly turbulent relationship history and had been in several relatinships. The friend added that Valerie maintained an amicable connection with most of them. However, little did she know that one of her ex-boyfriends would come back to claim her promising young life. Valerie disappeared in the early morning hours of January 29, 2019, and her loved ones were unable to reach her over text or call.
When a few of her acquaintances visited her home, they found it empty, and none of the neighbors had any idea about the 24-year-old's whereabouts. Naturally, Valerie's family was also concerned once they were informed of her disappearance. Since search parties found no trace of the missing girl, they approached the police and reported her missing on January 30.
When law enforcement officers took charge of the investigation, they organized search parties and used sniffer dogs to comb through the nearby areas. While the search efforts left no stone unturned, authorities also interviewed several of the people Valerie's knew to find out if they knew anything about the incident and her whereabouts. Additionally, the 24-year-old's picture was made public through television as well as posters, and the police implored anyone with any information to come forward.
Sadly, there was no news about Valerie for the initial few days, and her family began fearing the worst. Those worries were confirmed when authorities found a red suitcase by the side of the road in Greenwich, Connecticut. Inside, they found Valerie's deceased body and noticed her limbs were restrained with packing twine. Moreover, while an initial medical examination noted bruises around her face and body, the autopsy confirmed that Valerie died from blunt force trauma to the head as well as suffocation.
Who Killed Valerie Reyes?
The initial investigation into Valerie's murder was pretty challenging as the police did not have a lot of information to go on. Although they canvassed the area around the 24-year-old's house and even conducted a thorough search of where her body was discovered, authorities failed to come across any proper leads. On top of it, law enforcement officers interviewed several of Valerie's acquaintances, but most talked about her friendly nature and had no idea why anyone would make her the target of such a heinous crime.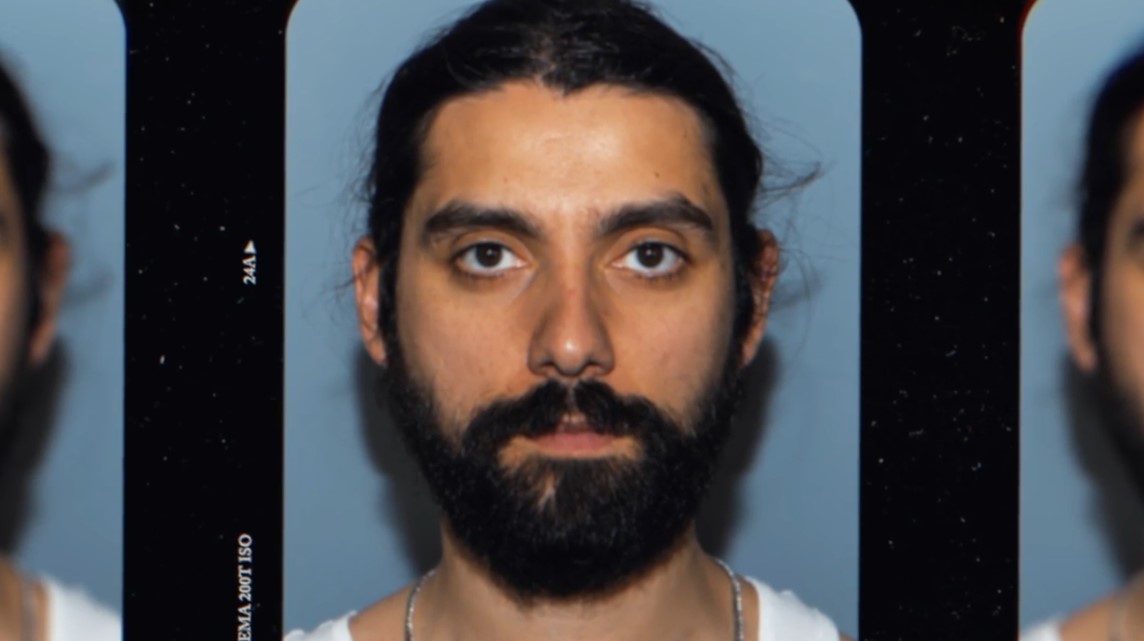 Nevertheless, authorities received their first breakthrough when they learned that Valerie's banking card had been used to withdraw money from a local ATM. Once cops found out the exact timestamp of the withdrawal, they looked at the footage captured on the CCTV camera and saw how a masked man drove up in a car before using the young woman's card to steal money from her account. Thankfully, the footage was clear enough to trace the car's number, and authorities soon linked it to a car rental service in Queens, New York.
When law enforcement officers approached the rental service in Queens, they learned that the car was rented by a man named Marco Padro. However, Marco insisted that he wasn't involved in the murder and instead claimed he had given the rental card to his friend Javier Da Silva Rojas. The car agency also confirmed that Javier was the one who hired the car in person, and the police figured that he did so on the evening of January 28, 2019, before driving to Valerie's house hours later.
Hence, with the timeline matching the suspect in question, Javier was brought in for questioning. Once put under tough interrogation, he broke down and confessed to kidnapping Valerie Reyes. However, the suspect mentioned that Valerie wasn't dead when he put her into the suitcase, and cops deduced that the 24-year-old passed away from suffocation soon after. Hence, with a confession on their hands, Javier was arrested and charged for his involvement in the crime.
Where Is Javier Da Silva Rojas Now?
When presented in federal court, Javier Da Silva Rojas appeared quite apologetic, and his defense mentioned that he was remorseful of his actions. However, the accused eventually agreed to sign a plea deal in exchange for a lesser sentence. The deal saw him plead guilty to a single charge of kidnapping resulting in death, and the judge sentenced him to 30 years in federal prison as well as 2 years of supervised release in 2021. Although recent records do not show Javier's current whereabouts, he is still ineligible for parole and is spending his days behind bars at a federal prison.
Read More: Shirley Soosay Murder: How Did She Die? Who Killed Her?