Although civil rights, socialism, non-violence, and LGBTQ+ rights movement activist Bayard Rustin never really hid his true sexual orientation, Netflix's 'Rustin' really brings it into the limelight. After all, this drama-documentary delves deep into the way he navigated the quest for equality while living in a world wherein his mere existence was considered illegal in more ways than one. Yet, the truth is he did ultimately get his happily ever after with artist Walter Naegle in an integrated society — so now, if you simply wish to learn more about the latter, we've got you covered.
Who is Walter Naegle?
It was reportedly back in 1949 when Walter was born as one of seven siblings in Morristown, New Jersey, only to primarily be raised in a rather typical Roman Catholic household in Succasunna. Therefore, it wasn't until he was in high school that he really came to understand the significance of the African-American fight for rights while sticking to their commitment to peaceful means. This was when his world turned upside down as he actually chose to follow the same path and didn't appear for his induction to join the Vietnam War, which was at its peak just as he graduated.
Fortunately, Walter managed to escape a criminal indictment concerning this matter because his local draft board had acted improperly, subsequently driving him to continue being a pacifist. He'd enrolled at the University of Bridgeport by this point, only to drop out the following year to join Volunteers In Service To America before serving in the Hilliard Houses Senior Center in Chicago. It thus comes as no surprise his interest here continued to grow, leading him to not just confront government services but also relocate to New York City in 1970 in the hopes of doing more.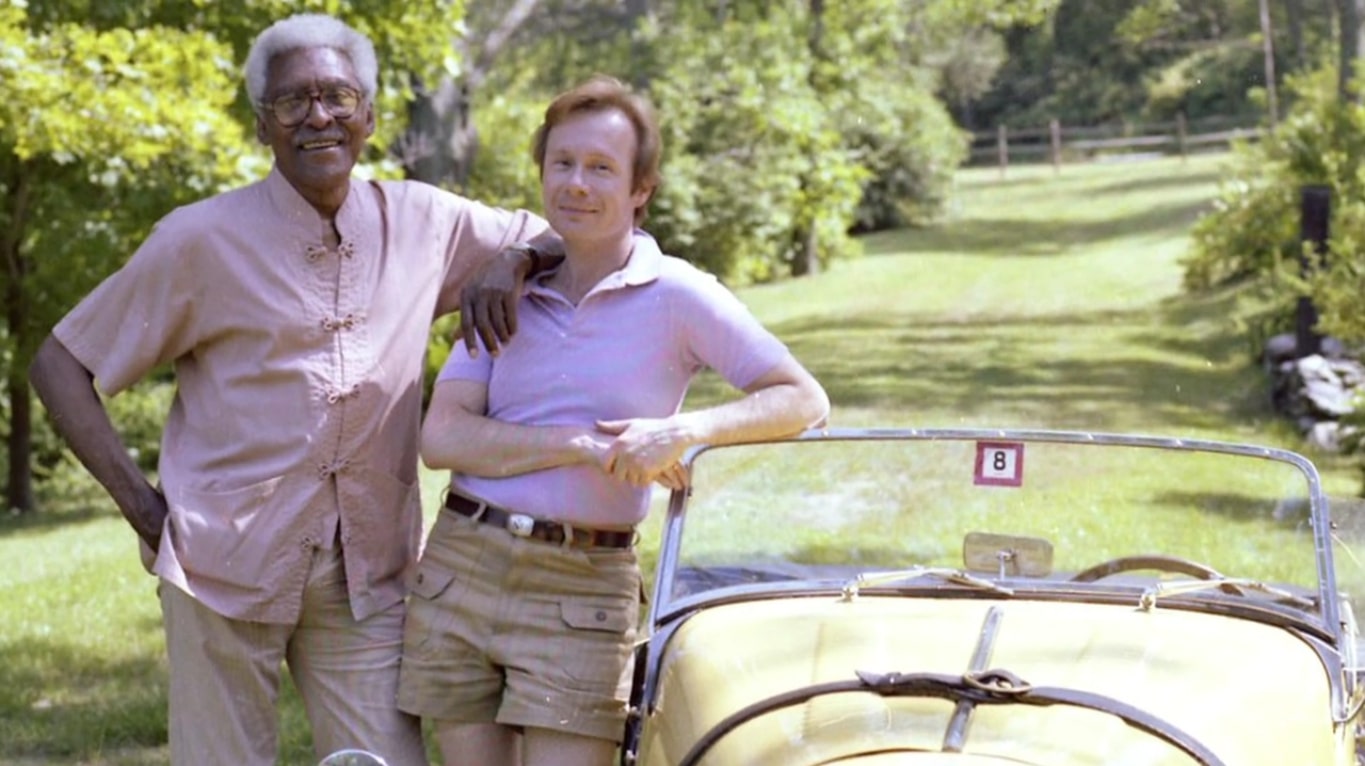 New York is where Walter settled down — he got an apartment in Spanish Harlem while working as a psychiatric technician prior to attending night school to evolve his passion for photography. It was also here that this artist/photographer came across Bayard Rustin for the first time in 1977, just for them to immediately connect over their views on non-violence as well as other movements. "The day that I met Bayard, I was actually on my way to Times Square," he once said. "We were on the same corner, waiting for the light to change. He had a wonderful shock of white hair. I guess he was of my parents' generation, but we looked at each other, and lightning struck."
The truth is there was a 37-year age gap between the two men, so the renowned activist actually legally adopted Walter, which the latter has since candidly explained by stating, "Because of our age difference — it was just assumed if we lived out our natural lifespans he was going to die before I did. And he was concerned about protecting my rights, because gay people had no protection. At that time, marriage between a same-sex couple was inconceivable. And so he adopted me, legally adopted me, in 1982. That was the only thing we could do to kind of legalize our relationship."
Walter added, "We actually had to go through a process as if Bayard was adopting a small child [despite me being in my 30s]. My biological mother had to sign a legal paper, a paper disowning me. They had to send a social worker to our home. When the social worker arrived, she had to sit down with us to talk to us to make sure that this was a fit home. But, you know, we did what we did because we loved each other and because we were happy together." Unfortunately, though, this happiness couldn't last forever as Bayard sadly passed away from a perforated appendix a mere five years later, on August 24, 1987, at the age of 75, meaning the couple got a decade together.
Where is Walter Naegle Now?
Since Bayard's passing, Walter has actually evolved into the executive director of Bayard Rustin Fund, a non-profit organization that commemorates its namesake's values as well as legacy. Moreover, from what we can tell, he serves on the board of the LGBTQ+ and activism safe space known as Bayard Rustin Center for Social Justice, all the while continuing to speak up about his late partner's accomplishments. So, having accepted the Medal of Freedom on his behalf in 2013 and still making public appearances for him, Walter makes it clear he's genuinely proud of being known as Bayard's love to this day. The New Yorker misses him, but he's powering through by keeping the memories alive.
Read More: Rustin: Is Tom Based on a Real Person?