Investigation Discovery's 'Dateline: Cliffhanger' follows the tragic death of 23-year-old Wanda Darling in Homer, Alaska, in late August 1997. It took almost a decade for the authorities to decide whether she had died in an accident or some foul play was involved. The episode features interviews with the victim's family members and investigators involved in the case to provide a clear view of what might have transpired that day. If you're interested to discover how Wanda died and the aftermath of her demise, here's what we know.
How Did Wanda Darling Die?
Wanda Fay Wood Darling was born to the late George William Wood and Ollie Fay Guthrie Wood in Haleyville in Winston County, Alabama, on April 10, 1974. Growing up in humble circumstances on the outskirts of Haleyville, she left a lasting impact on those who knew her. She was sweet, intelligent, and her school's valedictorian. The meritorious student worked at the local Piggly Wiggly before becoming a registered nurse. Her family claimed nursing was the perfect career for the natural caregiver, always striving to make everybody's lives better.
Wanda's friend, Farrah Tittle, stated, "Wanda was friends with everybody. It didn't matter if somebody was 60 or if they were two years old." However, she had a not-so-secret aspiration of a marriage and a family. Farah added, "She'd always told us she wanted to get married and have a family. Always wanted to have a wedding in December — a big Christmas wedding." Despite her kind nature, she struggled to find romantic companionship due to her height and size, which made her feel isolated from the dating scene.
However, all that changed when Wanda met Jay Darling — a new Physical Therapist on staff at her hospital — in mid-1996. Despite his initial lack of interest, she became infatuated with him and continued pursuing him even after he had once asked her to leave his house abruptly. Hence, it was unexpected when Wanda announced to her family that Jay had proposed to her in March 1997. Asserting she was smitten with him, Farrah added, "She thought he was handsome. She was talking about him being like a big ol' bear. She liked the guy immediately."
As Wanda's family and friends processed the abrupt news, they were astonished to learn the couple had eloped in April 1997. Yet, the union did not last long when the bride met with a tragic accident four months later in late August 1997. On August 24, Jay claimed his newlywed wife tripped and fell off a remote cliff top overlooking a broad Alaskan bay in Homer in Kenai Peninsula Borough, Alaska. The 23-year-old died a horrific death as she plummeted a thousand feet down the cliff face — studded with rubble and obstacles — and broke all her bones.
Who Killed Wanda Darling?
Alaska State Troopers responded to the 911 call and rushed to the scene, where they found Jay mournful and despairing. He recounted that he and Wanda were on a belated honeymoon and had stopped at the cliff for photos. According to Jay, his wife had tripped on a clump of grass and fallen face-first down the cliff. Nevertheless, the remote and hazardous location of the cliff, coupled with their decision to bypass a safer overlook, raised suspicions. Wanda's family members and friends immediately found Jay's story perplexing.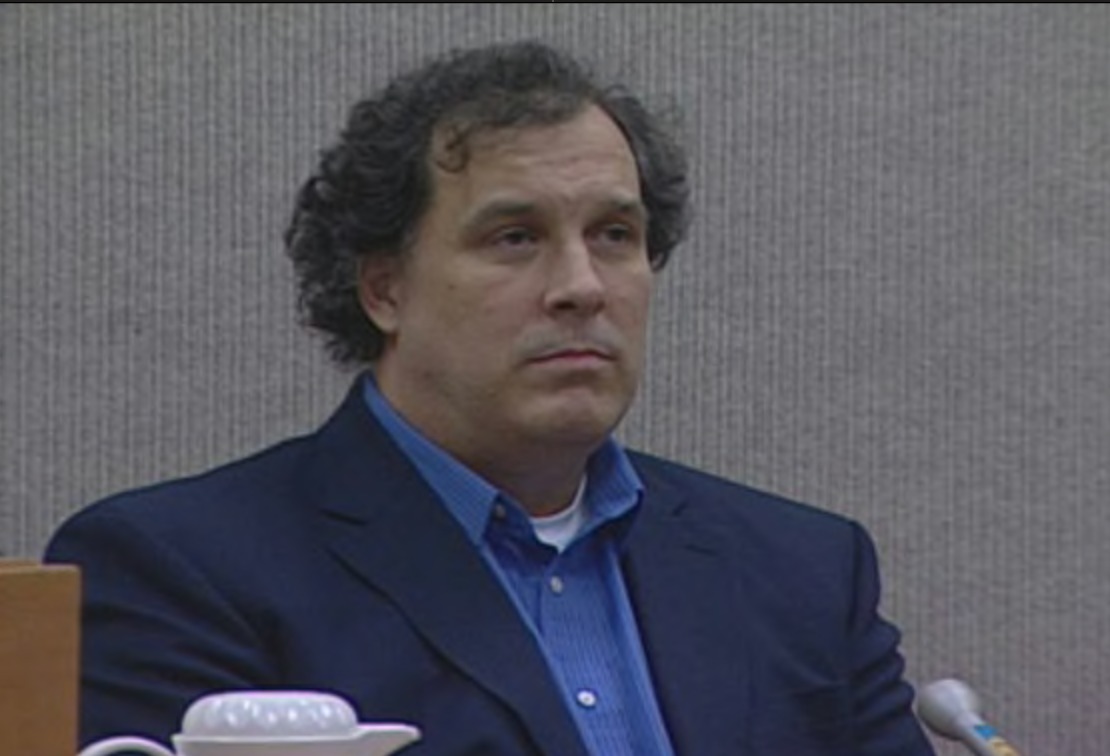 They couldn't connect Wanda's fear of heights with being near the edge of a 1,000-foot precipice. Her sisters — Tammy Ward and Cindy Kaelin — had strong reservations about the story. Farrah recalled Wanda's fear of falling ever since a childhood accident. As the investigators delved deeper into the case, the discrepancies in Jay's narrative and the peculiar circumstances of the incident prompted questions about whether the fall was a genuine accident or something more sinister was at play. The friends and family also reported a troubling marriage.
According to the show, Wanda's marriage to Jay took an allegedly concerning turn as his controlling behavior and potentially sinister motives became apparent. Following his wishes, she moved to Grenada, Mississippi, leaving her nursing job and distancing herself from her family in Alabama. On a visit back home, Wanda displayed bruises and a broken nose, claiming that Jay accidentally hit her while she was playfully tickling him. Despite her family's concerns, she abruptly moved to Alaska with him in mid-1997.
The authorities found inconsistencies in Jay's story about Wanda's fall off the cliff. His accounts constantly changed during multiple interviews, casting doubt on his version of events. The investigators delved into potential motives and discovered that shortly after their marriage, Jay had secured multiple life insurance policies for them, totaling a million dollars each. Furthermore, Wanda had initially purchased a policy worth $60,000 and had her parents as beneficiaries. However, at Jay's insistence, she changed the beneficiary to him.
Farrah also revealed Jay had discussed faking his own death using a kayak in the Gulf of Mexico to collect insurance money fraudulently. Wanda was troubled but seemingly hoped she could dissuade him. The police saw the bizarre connection between Jay's insurance schemes and Wanda's sudden fall, leading to suspicions about foul play. However, the circumstantial evidence was insufficient to charge him, though the FBI took cognizance of Jay's insurance scam in 1998. He was charged with mail fraud for trying to claim insurance money in 2002.
After pleading guilty and serving a 40-month prison term, Jay was charged with Wanda's murder in 2005. During his trial, the prosecution presented witness testimonies from old friends and insurance agents that he had been secretively calling the insurance companies in the days preceding the incident. Jay's former girlfriend, Lisa Eddins, further claimed he married Wanda for this scheme. The prosecution alleged a complication arose for him when the victim seemed to change her mind about participating.
Where is Jay Darling Now?
The prosecution also presented testimony that Jay ignored warnings the day before Wanda's death and took her kayaking in hazardous waters. While he, clad in a wet suit, managed to get back into the kayak after capsizing, the victim, without protection, struggled for over an hour in cold water. She signaled for help from a passing boat, ultimately saving her from hypothermia. A day later, Wanda tragically fell off a cliff. In the subsequent days, Jay contacted insurance agents, omitting crucial details.
Jay's defense called the medical examiner — who performed the autopsy — to testify, and he suggested an alternative cause. The doctor claimed Wanda's medication, Propulsid, removed from the market in 2000, could cause an untraceable post-death heart attack. The defense lawyer presented evidence of Wanda's hospitalizations before her death, displaying records that aligned with the coroner's description. The defense challenged Jay's friend's testimony about his insurance scam, implying the investigators might have coerced him.
To counter long-standing suspicions, the defense sought to show that Jay saved Wanda's life by towing her to shore during the kayaking incident. They suggested her extreme distress might have led her to jump off the cliff. Jay also attributed his repeated calls to the insurance agents to his attention deficit disorder, which caused compulsive behavior and sleep deprivation following Wanda's death. In May 2006, a jury acquitted Jay, then 42, of murder charges; he never collected a dime on any of the insurance policies.
Read More: Makeva Jenkins Murder: Where is Euri Jenkins Now?