Created by Jonathan Tropper from a concept by Bruce Lee, the Max (formerly Cinemax) martial arts crime drama series 'Warrior' is set in San Francisco's Chinatown at the height of the Tong Wars of the 1870s. Although the series has an ensemble cast, the story primarily revolves around Ah Sahm (Andrew Koji), a character Lee created for his early 1970s pitch. Ah Sahm arrives in San Francisco from China at the start of the series to look for his older sister, only to discover that she has become the wife of the leader of a tong. As the show progresses, Ah Sham becomes involved in the Tong Wars and finds himself waging war against his sister.
In season 3 episode 4, titled 'In Chinatown, No One Thinks About Forever,' Ah Toy (Olivia Cheng) returns to Chinatown to resume control over her brothel following the attack on Nellie Davenport's (Miranda Raison) vineyard. Mai Ling's (Dianne Doan) ambitious plans to expand her business beyond Chinatown inevitably leads her to make a deal with the husband of one of her white friends. Meanwhile, the police close in on Hop Wei's counterfeit bills operations. Here is everything you need to know about the ending of 'Warrior' season 3 episode 4. SPOILERS AHEAD.
Warrior Season 3 Episode 4 Recap
The episode begins in the aftermath of the attack by Douglas Strickland's men at Nellie's vineyard. The fire they caused destroyed everything, and several women, whom Nellie rescued from brothels, perished. This makes Ah Toy wonder whether the life she has dreamed of with Nellie will ever come to fruition, prompting her to return to Chinatown with the remaining girls.
Once she has returned to her brothel, Ah Toy puts on her makeup and best dress like armor and goes to entertain her guests. Meanwhile, Nellie loses her case, and Strickland acquires her vineyard through eminent domain. Afterward, she screams at him, rightfully accusing him of murder, but her outburst doesn't really help her case when she doesn't know how to play the games of power and politics at this level. It is later revealed that the judge in her case is on Strickland's payroll.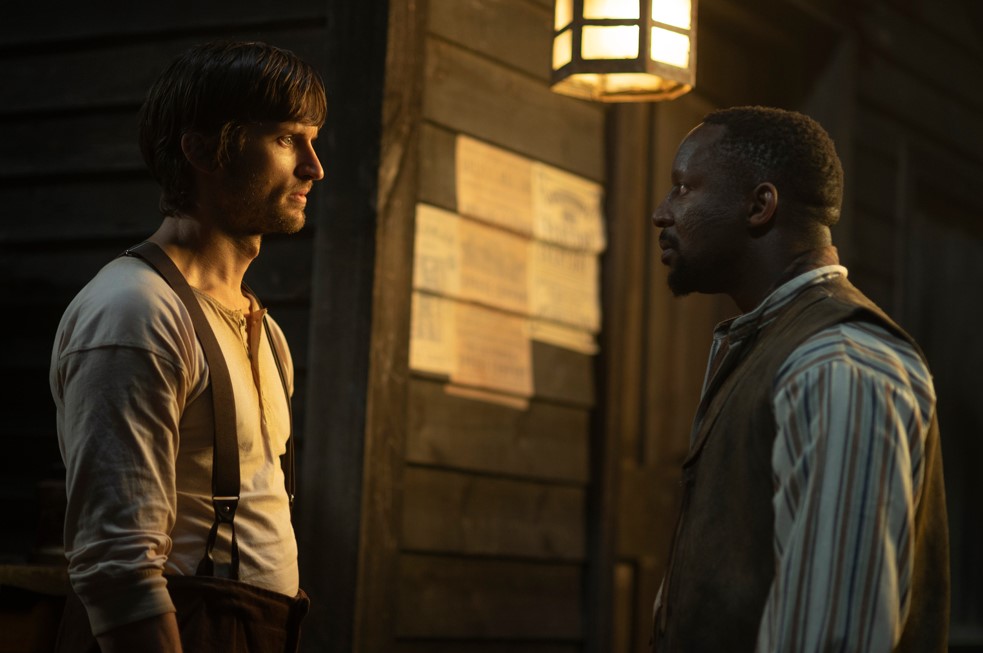 With the mayoral race heating up, news breaks about the opium addiction of the brother-in-law of Buckley's (Langley Kirkwood) political rival, Thayer, but the man succeeds in turning things around by speaking about family and forgiveness. Meanwhile, Buckley meets Catherine Archer, the woman he encountered while greeting his voters in one of the previous episodes. Buckley seems to have finally found his match, at least according to the first impressions. She assures him by telling him that he is not allowed to lose. Elsewhere, Strickland seems to convince Leary (Dean Jagger) to turn his influence among the Irish Americans and Irish immigrants into political currency.
Hong continues to grow close to the singer he met in one of the earlier episodes, and they visit an exclusive club where people with various sexual preferences are welcomed. Richard Henry Lee (Tom Weston-Jones) receives fresh threats from Happy Jack for his involvement with the Secret Service. As he helps Edmund Moseley in the investigation for the missing currency plates, he is almost lured back to his opium addiction. But he snaps out of it at the last moment. Returning to the police station, he creates a map of the places where the fake notes have been found until now and realizes that they all have been within Hop Wei territory. Moseley lets the new police chief know, and they proceed to raid the Hop Wei headquarters that evening.
Warrior Season 3 Episode 4 Ending: How Did the Hop Wei Find Out about the Impending Police Raid?
When the police finally raid the Hop Wei headquarters, they don't find the plates, frustrating them and Lee, who was sure the plates would be there. With Bill "Big Bill" O'Hara (Kieran Bew) accompanying him, Lee finds a secret corridor that leads to a hidden door. Feeling triumphant, Lee forces the door open only to find the room beyond it empty. He and O'Hara spots skid marks on the floor and realize that something has been moved from there recently.
Outside, Benjamin Atwood, the racist new chief of the San Francisco police, mocks Young Jun and his men until the latter retaliates and gets savagely beaten up by Atwood. O'Hara has to step in to stop the man and ends up receiving threats for his trouble. Meanwhile, Ah Sahm smuggles the plates and the printing machine with Yan Mi's help. They encounter five police officers, whom Ah Sahm beats up. Afterward, he and Yan Mi make love.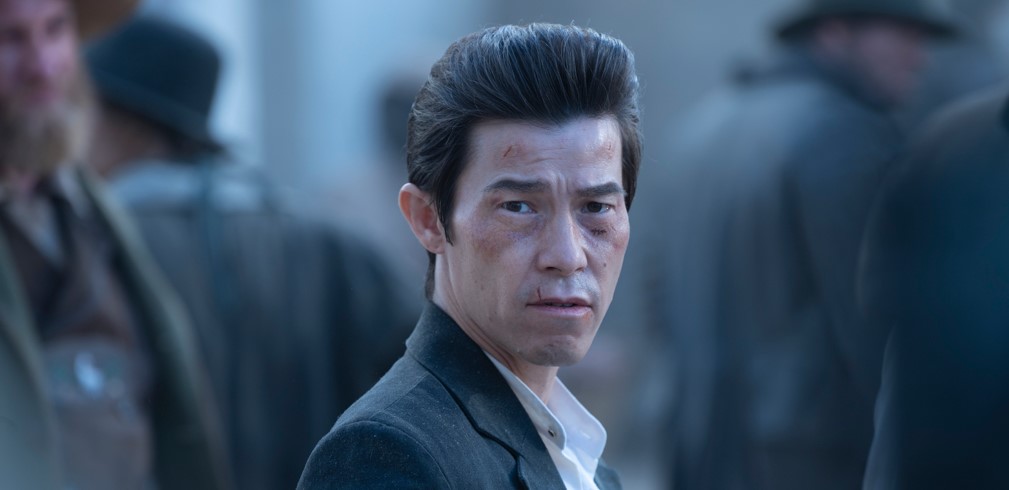 We see Wang Chao spotting Lee as he leaves the opium house, so he most likely warned Hop Wei about the impending police raid. Lee and O'Hara even speculate on this, agreeing that it has to be Chao. However, we know that O'Hara has been on the payroll of several people in Chinatown. We see him receive money even in this episode from Ah Toy. So, there is a considerable possibility that he is the one who informed Chao about the raid, and then Chao let Hop Wei know.
Why is Mai Ling Arrested?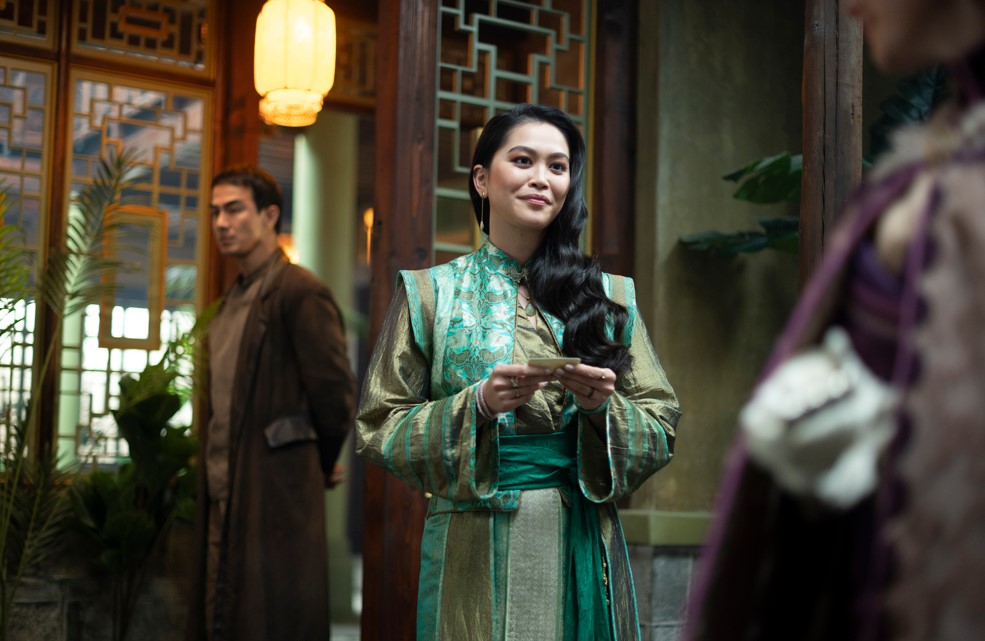 Mai Ling is a dangerously intelligent, resourceful, and ambitious woman. With Hop Wei in decline since Young Jun has taken over, Long Zii has become the most powerful tong in Chinatown. But even someone like her can make a mistake, especially while dealing with people she doesn't know. In this episode, Mai Ling and Eliza Pendleton's husband come to an agreement that the latter will help the former expand her business beyond Chinatown. But Eliza later sees Mai Ling in what appears to be a comprising situation and presumes the other woman initiated it. She later calls the police and has Mai Ling arrested for solicitation.
Read More: Warrior: Is Ah Toy Based on a Brothel Madam?