Investigation Discovery's 'Scorned: Fatal Fury: Sound and Fury' depicts how a successful businessman, Werner Hartmann, was killed inside his Northbrook, Illinois, home, in June 1982. Even though the authorities zeroed in on the suspects within a couple of days, it still took nearly a decade before arrests were made. If you're interested in knowing how the police solved the case, including the alleged killers' identities, we've you covered. Let's begin then, shall we?
How Did Werner Hartmann Die?
Werner Hartmann, then 19, migrated to the US from his native Germany in the early 1960s. According to the show, the ambitious youth had little money but big dreams. He was ready to do whatever work came his way. According to the show, Werner sold magazines door-to-door in 1964 when she met a beautiful waitress named Vasiliki. They fell in love and married in 1965. Reports stated how the couple hustled for survival, even selling odds and ends, like cigarette lighters, at local flea markets to earn a living.
The young couple had two daughters — Stephanie and Eva. As Werner started looking for more ways of earning money other than selling magazines and trinkets since he had a family to support, he realized he had a gift for electronics. He started the Chicago Music Corporation (CMC) — a car audio store — in the 1970s. The hard-working Werner labored outdoors in the initial years, installing stereos in customers' cars even amid the freezing Chicago winters since his first store lacked a work bay.
Eventually, his hard struggle paid off, and the penniless German immigrant forged the perfect rags-to-riches story as he became a millionaire by 1977. However, Werner was unsuccessful on the domestic front, and he and Vasiliki divorced in 1977. He remarried but had a stormy second marriage and reconnected with his children and former wife again. Hence it was shocking for his 14-year-old daughter, Eva, to find her father's bullet-riddled body lying on the floor of his upstairs bedroom in Northbrook, Illinois, on June 9, 1982.
The investigators noted the brutal crime scene. Werner had five bullet wounds to his face alone — his left cheek, right eye, the edge of his mouth, the right side of his jaw, and one through his forehead. He had also been shot several times in the chest. Northbrook Police Sergeant James Wilson said, "You could see where someone stood over him and shot him while he was on the ground. There were wounds through the body and into the floor." His autopsy report showed Werner Hartmann was shot fourteen times.
Who Killed Werner Hartmann?
After Werner's divorce in 1977, he started frequenting the seedy part of Chicago's west side. Former Chicago Tribune reporter John Gorman said, "There was a whole strip of nightclubs with exotic dancers and thinly veiled whorehouses out on the western side of Chicago." While on one such trip to nightclubs, he met 24-year-old Debra — an exotic girl who claimed to be a former model. They started dating and soon married, with the newlyweds moving into Werner's big Northbrook residence.
According to the show, Werner showered Debra with expensive gifts, including a Rolls Royce. Assistant US Attorney John Farrell said, "He was in love with Debra, madly in love with her, and did everything he possibly could to try to please her." However, friends stated how many of them were unconvinced that Debra reciprocated the same. Farrell added, "Debra told everyone from the beginning, including Werner, it was for his money, his money only. It was a marriage of convenience, and it would end when she decided it would end."
John Gorman stated, "Werner started spending a lot of money on her for fur coats, necklaces, diamonds, expensive cars, but he was paying for her favors much in the same way he did when he first met her." Looking back, Eva recounted how she called Debra "Miss Showcase" and explained, "Money was very important to her. The way she acted, I knew she was never in love with my dad." However, two years into their marriage, Werner came to terms with that and even confided to his ex-wife, Vasiliki, how his relationship was crumbling.
According to reports, Werner told Vasiliki how Debra was spending all his cash, staying out all night, and using drugs. The show described how Werner had enough and even fired his gun at her car as she tore out of the driveway. When she called the police on him, Werner was let off with a warning after he swore he was not aiming at her. Several drunken escapades later, the Hartmann marriage received its final blow when Debra started dating John Korabik in October 1981.
John was a local tennis pro and part-time gun store clerk. Reporter John Gorman said, "Debra was dating Korabik pretty openly. He'd come into the store, and they'd leave together." For the hard-working Werner, it was the final straw. Stephanie Hartmann recalled, "My father was planning on divorcing Debra. Debra knew it. I know that for sure. He told me." Debra moved out of Werner's Northbrook house and in with John in January 1982 as Werner and Vasiliki reunited over sorting out his business affairs. Werner had two life insurance policies — one for $150,000 with the Prudential Insurance Company and a $100,000 policy with another company.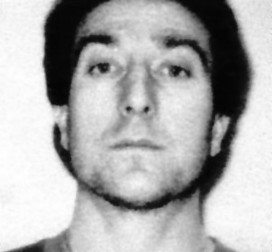 While both listed Debra as the beneficiary, Werner called his agents and asked them to make his daughters the beneficiaries of his two policies. He purchased an additional policy from his Prudential agent — one with a $250,000 death benefit — in his daughters' names. Both Prudential policies had double indemnity coverage, with the beneficiary getting $800,000 tax-free in case of his death. Authorities finally arrested Debra Hartmann, John Korabik, and Kenneth Kaenel on mail fraud and conspiracy charges on January 21, 1989, almost seven years after Werner's murder.
Where Are Debra Hartmann, John Korabik, and Kenneth Kaenel Now?
As per the show, the Northbrook Police Department could not put a case together despite casting strong suspicions about Debra and her lover. However, a major break came in 1985 when ATF agents arrested a suspected illegal gunrunner named Kenneth Kaenel. He told the undercover agents about firing a fully-automatic MAC-10 in his basement. The police suspected him in the murder after learning he lived with John Korabik, and Kenneth confessed John and Debra allegedly offered him $50,000 to kill Werner. However, he later claimed he did not take the offer.
The investigators also confronted Werner's insurance agent, Harvey Loochtan, and he immediately told them Debra visited him after Werner had wanted to change his insurance policy. According to court documents, she gave him $3,000 to persuade him to make her the sole beneficiary. The arrested trio were convicted on multiple mail and wire fraud charges for conspiring to kill Werner and cheat life insurance companies out of $800,000 in December 1989. 35-year-old Debra was sentenced to 22 years in prison in March 1990 and ordered to pay as much restitution as possible of the $589,000 she collected in insurance settlements.
Debra was released in 2002 after serving 12 years in prison and her current whereabouts are unknown. John Korabik, then 34, received a 16-year prison sentence. Kenneth Kaenel, then 62, was given an additional 20-year sentence to the six years he was already serving for illegal gun sales and stolen car possession. Both completed their sentences and have been released from prison. Harvey Loochtan, then 52, was also sentenced to two years in prison. However, no one was ever Werner's murder and it remains an open case to date.
Read More: Sergei Kobozev Murder: Where are Alexander Nosov and Natan Gozman Now?