Lifetime's 'Death of a Cheerleader' brings the horrific murder of Kirsten Costas, back into the limelight. The crime happened way back in June 1984, in the town of Orinda, California. The Lifetime movie serves as a dramatic retelling, where we see how a girl decides that she can be popular and accepted at school, by befriending one of the more beautiful classmates. When this plan is upended, it fuels her jealousy and results in murder.
In real life, Bernadette Protti almost got away with murdering Kirsten Costas, but ultimately ended up confessing to the crime. It shocked everyone in the small community where crimes were something to be read about. Since then, Bernadette Protti has seemingly vanished without a trace. Naturally, you might be wondering about where Bernadette Protti is currently. We have got you covered in that regard.
Who is Bernadette Protti?
Bernadette Protti also went to Miramonte High School, along with Kirsten. Although Bernadette was also well off, like most people in Orinda, she was not happy with her family. Her parents were hard-working and respectable people, but Bernadette felt that they were too old and did not listen to her. Her house too, apparently had paint peeling off, and was not the type of place she imagined herself to be living in.
Apart from her socioeconomic conditions, Bernadette also had severe body issues, wherein she thought herself to be unattractive and undesirable. She idolized Kirsten and her clique, wanting to be more like Kirsten. However, this endeavor was met with several failures. Firstly, Bernadette failed to get in the coveted cheerleading team, and secondly, she did not make it to the yearbook staff.
Eventually, she felt increasingly insecure and put down by Kirsten. She had taken Kirsten out in her car, where the latter felt that Bernadette had gone 'weird'. Kirsten went to strangers, wanting to be dropped off home. Bernadette followed and attacked her with a kitchen knife, stabbing her five times, before fleeing.
Although the attack was witnessed by Alex Arnold, he could not see the killer's face, and chasing the killer's Pinto did not yield results. Ultimately, it took the police around six months to capture the killer. Notably, it was Bernadette's own confession that sealed the case against her.
Where is Bernadette Protti Now?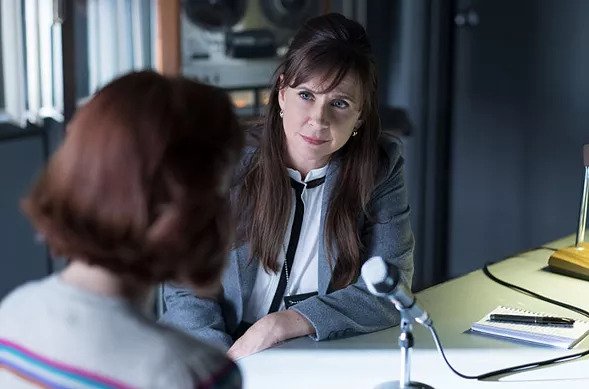 Bernadette committed the crime at the age of 15. She was convicted in 1985 and sentenced to nine years, on a charge of second-degree murder. Bernadette was paroled after seven years, for good behavior, at the age of 23. She got out in 1992. Since then, she is supposed to have changed her name and left the state of California.
Reports suggest that Bernadette was sent to the Youth Authority's Ventura School, and according to the CYA (California Youth Authority), she earned her high school diploma with a 4.0 average. She also took enough courses through a local community college to graduate with an associate in arts degree.
Due to Bernadette's name change, she has seemingly disappeared from the public eye. However, internet sleuths have long been fixated with uncovering Bernadette's latest location, and identity. There are speculations that Bernadette has changed her name to Jeannette Tomanka. Another blog claims that Bernadette is a nurse and medical writer, well known for writing for a publicized scientific journal.
According to this blog, Bernadette is married and has made a new life for herself. However, all of this is unconfirmed. One thing is for certain, Bernadette has not had any serious run-ins with the law since her release from prison. Otherwise, her new identity would have surfaced as well. She is in her 50s currently, and it seems like she has gotten a fresh start at life. Despite our curiosity about her identity, it is only logical to be respectful of her privacy. However, we should leave our readers with the thought that if Bernadette had committed the crime today, she would not have gotten off as easily as she did back in 1985.