There is something so satisfying about seeing houses in total disrepair transform into beautiful homes. On the HGTV show called 'Good Bones,' the mother-daughter duo, Karen E. Laine and Mina Starsiak Hawk, use their creativity and skills to give a new lease of life to houses in a dilapidated state. They love to add a touch of green wherever possible and prefer working with local craftspersons to add a unique flavor to the spaces they work on.
What makes the show all the more special is that it is a family affair to quite an extent. While Mina and Karen are definitely related, others who are a part of the family are Tad Starsiak and Leonard Murrell AKA Lenny. However, when Lenny was not seen in the third season, the fans began speculating as to why that was. So, what happened to him, and why is he not on the show anymore? Here is what we have found!
What Happened to Lenny on Good Bones?
Lenny is a highly skilled contractor who helped Mina and Karen plan out the renovations in the first few seasons of the show. Not only did he prove to be instrumental in the mother-daughter duo's work, but he also won the fans over with his out-of-the-box thinking and incredible problem-solving skills. According to sources, we do not see Lenny in the series because the services offered by him and his team became too expensive for the leading ladies. For Mina and Karen, the aim is to renovate a home in the most cost-effective manner, which possibly meant looking for other contractors when the situation called for it.
However, it is unclear whether there were any other reasons behind Lenny not featuring in the show. But the fans seemed unable to let the matter slide since Lenny's exit was unexpected and was apparently not addressed in detail. Why is it such a big deal, you ask? It is because Lenny is technically part of the family, albeit in an indirect manner.
For the uninitiated, Karen was married to Casey, who is Mina's father. After the couple split, Karen and Casey married different people. Cheryl, the woman Casey married, used to be married to Lenny. But Cheryl divorced Casey to marry Lenny again, making the contractor a stepdad to Tad (Casey and Cheryl's son). Unfortunately, Cheryl passed away unexpectedly, and even though Lenny went on to marry a woman called Ginger, he is still considered a part of the family.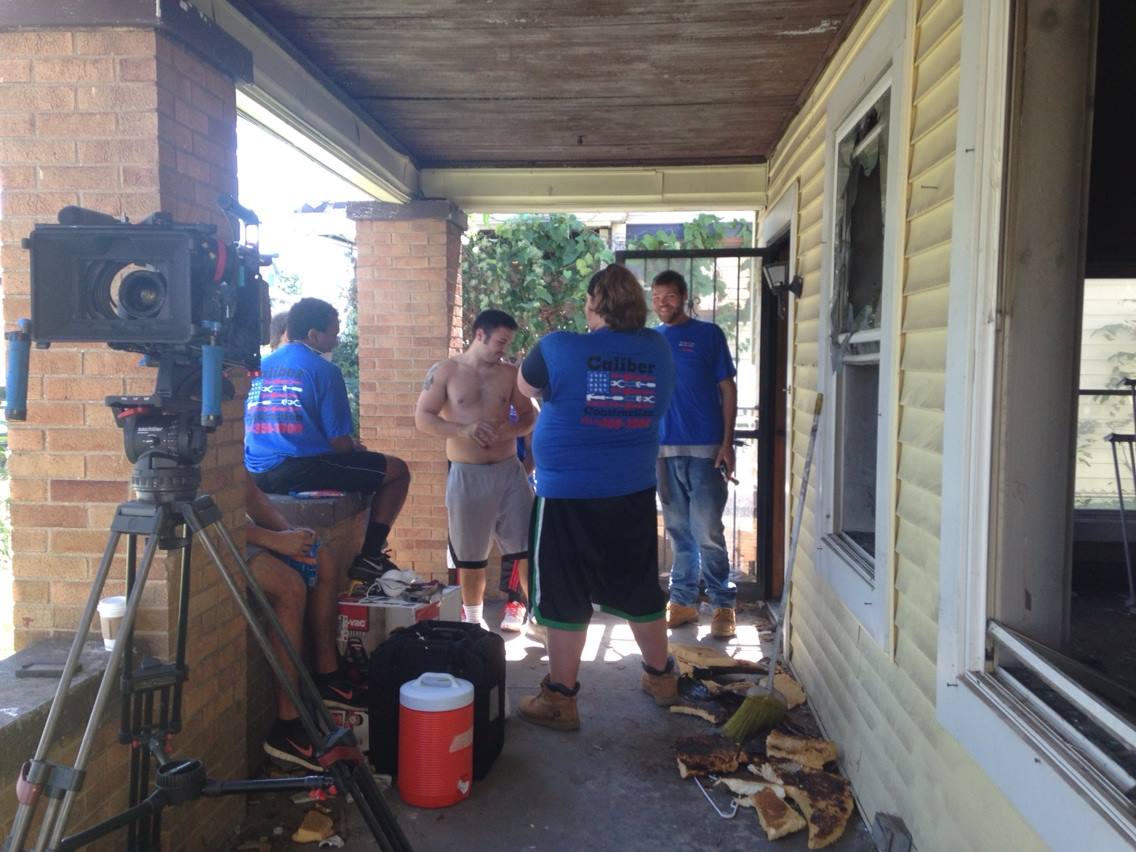 Since finances seemed to be why Mina and Karen could not work with Lenny anymore, it did not stop the fans from wondering why the ladies could not get a heavier discount. As we know, although they are family, they are also professionals with businesses to run. While Mina and Karen are known for the home renovation company called Two Chicks and a Hammer, Lenny is the owner of Caliber Construction LLC. Established in 2002, the construction company specializes in renovating spaces in the hospitality and healthcare industries.
Read More: Meet The Cast of Good Bones